The coverage of Sushant Singh Rajput's death has been taking place in the media 24/7 over the last many days. In this period, numerous people who claimed to have been close to the late actor are interviewed, in some cases without any verification.
Among hundreds of such interviews, one which has grabbed a lot of eye-balls is that of Surjeet Singh Rathore. He spoke about his experience on Republic channel of him being one of the few ones to have gained access to Sushant's dead body soon after his death.
He was the one who claimed that the actor's girlfriend Rhea Chakraborty said, "Sorry babu," as soon as she saw his dead body. The founder of the channel and anchor Arnab Goswami believed him at face value.
During the show, the anchor and Rathore came out with the theory that since Rhea said, "Sorry" to Sushant, it meant that she definitely did something wrong to him.
Now whether or not they are right in their interpretation is not something that I wish to discuss here. An important aspect about the interview is the two identities that Surjeet Singh Rathore possesses. One, he is a film producer.
More importantly, he is also the Vice President of the fringe group Rathriya Rajput Karni Sena.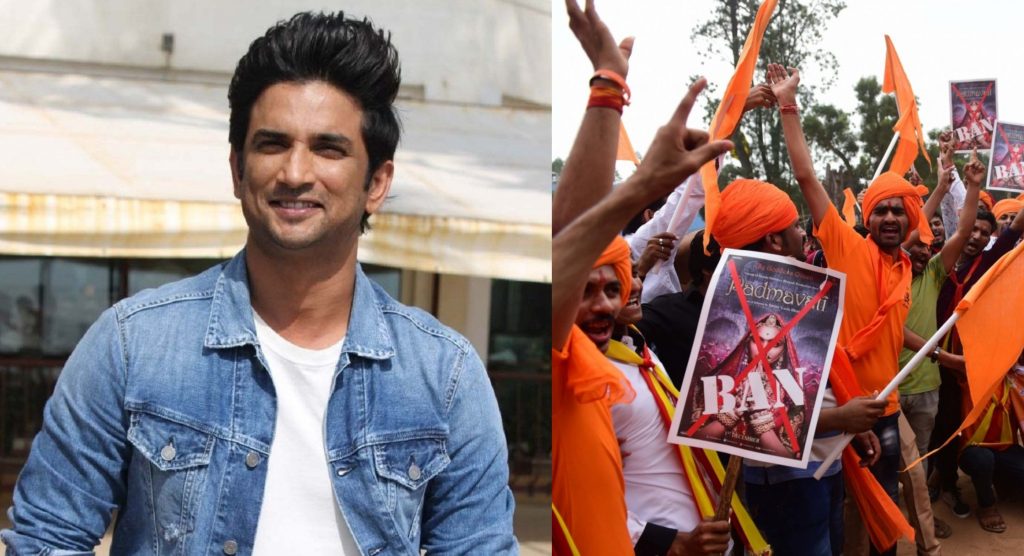 It was one of the few Karni Sena groups that had been up in arms against Sanjay Leela Bhansali's Padmaavat in late 2017 and early 2018, alleging that the film distorts the history of Rajputs and thereby hurts their sentiments.
So the big question that emerges here is why a member of such a group was given access to Sushant's dead body. Mind you, only a selected few were given entry there. The anchor Arnab Goswami, who is always eager to ask tough questions, didn't ask this to Rathore.
But Rathore himself revealed on the show that he is a member of [one of the] Karni Senas and he was allowed because a member of the 'Rajput community' was dead.
This makes it more interesting. As we all would remember, Goswami had slammed Karni Sena members numerous times on his channel back then because of their stand against Padmaavat which lead to violence in various places in the country.
And here he not only believed everything that this Karni Sena member said at face value, but also thanked him profusely more than once for being on his show.
Interestingly, what wasn't pointed out on the show was that Sushant had subtly made his stand against Karni Sena clear during the Padmaavat controversy by dropping the words 'Singh Rajput' from his name on social media. During that time, the same Karni Sena members and followers had trolled Sushant for his act. (Read about it HERE and HERE)
Also read: Expecting MIRACLES from CBI in Sushant case isn't smart
After doing this, Sushant had also tweeted saying, "We would suffer till the time we're obsessed with our surnames. If you're that courageous, give us your first name to acknowledge. #Padmavati." This clearly indicates that he was against the division of humans into different communities, castes, samaajs and what not.
If you feel this is hypocritical, here's more. Rathore is the co-producer of a film inspired from Rajput's death titled 'Shashank.' The poster of the film, which you can see below, has words like 'Nepotism,' 'Depression,' 'Suicide,' 'Murder,' etc, scattered over the image of a man who is about to hang himself to death.
Let that sink in…
Also read: 'Anti-nepotism' brigade has created a TOXIC atmosphere online