India and the cricketing world is overwhelmed with emotions right now as former Indian captain Mahendra Singh Dhoni has announced retirement from international cricket. And why not? He was not only one of the greatest players to have played for India but also one of the finest in the world.
Dhoni achieved such greatness also because of him being a terrific captain of team India. As we all know, he is the only captain to have won the 20-over World Cup, 50-over World Cup and ICC Champions Trophy, along with various other series victories.
But the one quality in Dhoni which we rarely find in other captains is his selfless attitude as far as one-day internationals are concerned. He considered the team above his personal interests in ways we hardly see in other players and that deserves tremendous applause.
Let's go back to the period when Dhoni was relatively new in the Indian team in 2005. It was in one of his earliest series itself that he made his announcement through a powerful 148 against Pakistan in Vishakhapatnam. In the same year, he smashed 183 not out against Sri Lanka in Jaipur, which remains his highest score.
In both the innings, he batted at number 3. There were times when he opened the innings or batted in the top four and had scores of anywhere between 70 to 90 under his name. In other words, Dhoni had made a name for himself as a quality top-order batsman.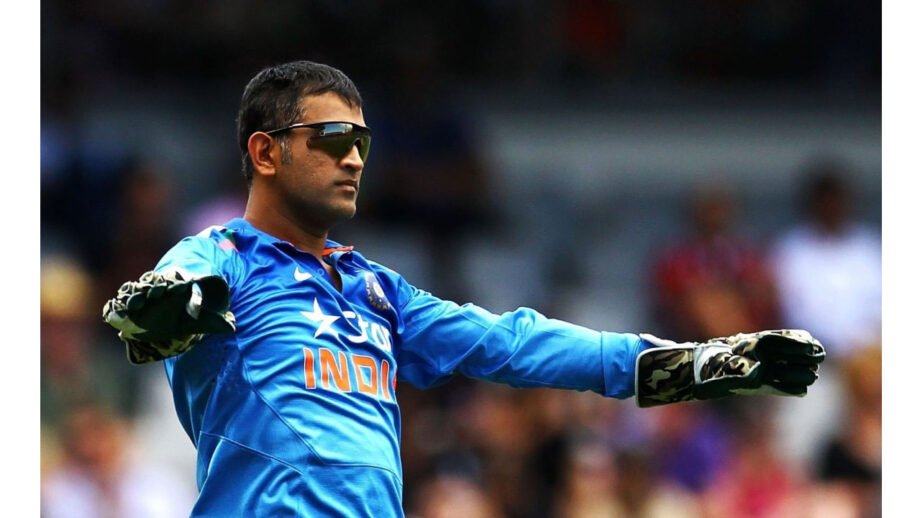 Soon after winning the 2007 T20 World Cup, his first stint as a captain, he was also made the captain of the ODI side. Being the captain, nothing could have stopped him from continuing to bat in the top four and score many more runs for himself.
However, after being made the captain of the ODI side, Dhoni realized that the team has enough batsmen to bat in the top four or five. Sachin Tendulkar and Virendra Sehwag were fixed openers and there was Gautam Gambhir too who had to be played in the top three. Plus, there were the likes of Yuvraj Singh and Suresh Raina.
So, Dhoni humbly accepted his role as the number seven batsman. You don't need to be an expert in cricket to know that someone batting at 5-down doesn't get too many opportunities to score centuries. He could have scored many more hundreds but he chose to keep team India ahead of his personal interests without even mentioning this anywhere.
Records also tell us that that Dhoni has scored just one century each while batting at number 6 and 7. The second one came against Pakistan in 2012 only because the top order collapsed at 29 for 5, so he got ample overs to bat. [You can check HERE]
Although Dhoni never made a show of his selflessness, there's one symbolic moment where it was for everyone to see. He was the winning captain of the 2011 World Cup Final against Sri Lanka. Plus, it was his innings of 91 not out that helped India lift the cup. The 6 he hit to see India home is one of the iconic moments in India's sports history.
Also see: Only time Tendulkar was NOT selected in team India, neither injured nor rested
However, as soon as the World Cup was presented to him, he gave it away to his team-members to enjoy. He is nowhere near the trophy in the below picture of the team celebrating the 2011 WC victory. He chose to stand in a corner and cheer.