It is believed that technical aspects like haunting and loud background score, editing effects and fast camerawork are a must for edge-of-the-seat thrillers. But Asghar Farhadi's Oscar winning Iranian film, The Salesman manages to create an enormously thrilling effect just through the use of the script and presentation and leaves you super impressed.
The film tells the story of a married couple, Emad (Shahab Hosseini) and Rana (Taraneh Alidoosti), who are staying in Iran. They work together in a theatre group. Emad also teaches theatre and performing arts in a college. Suddenly, the building they are staying in starts collapsing. They manage to flee along with other residents.
Obviously, they are frantically searching for a new apartment to shift in. Babak (Babak Karimi), their theatre colleague, helps them find a new place, which was earlier occupied by a mysterious woman. One night, Rana goes to take a shower. When Emad returns home, he is shocked to find her badly wounded on her head. Was it an accident or assault?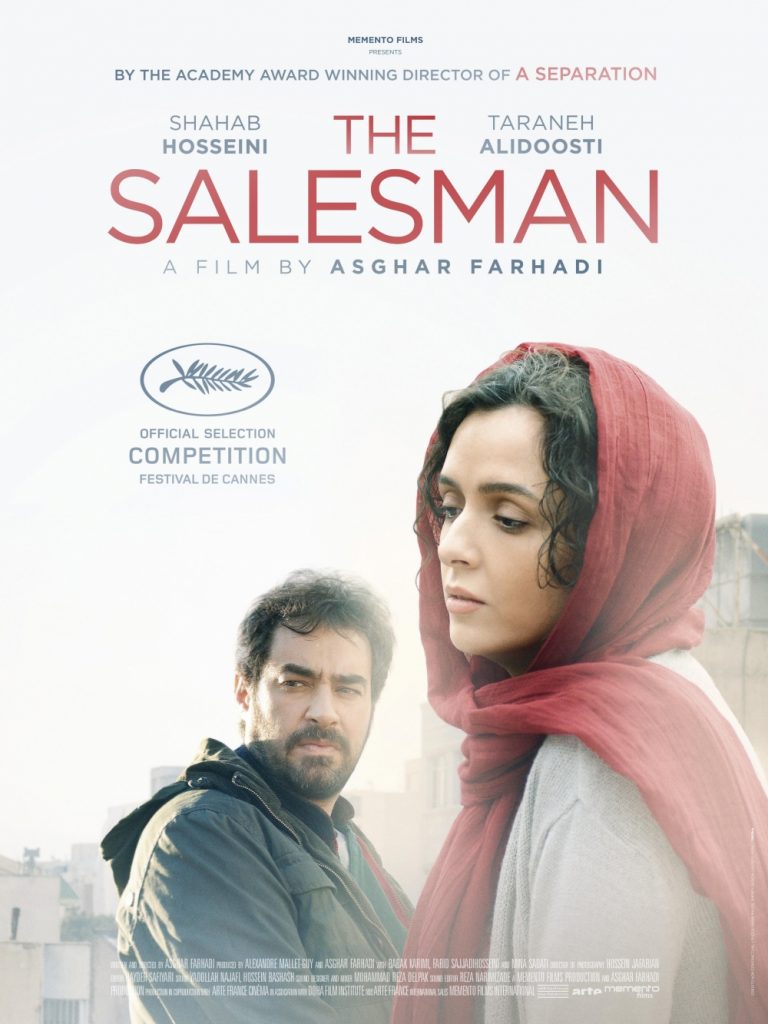 The Salesman is an ideal example of getting your basics right. It proves that if you get your basic prerequisites bang on, you don't need anything else to hook the audience. Not even a background score. In fact, not having any sound in the background is Farhadi's trademark. Yet he manages to thrill through an ideal combination of an interesting story, watertight screenplay and brilliant execution.
The film doesn't start off as a thriller by any means. It seems like a simple drama. But Farhadi has brought in the thriller effect slowly as the story progresses without you even noticing it. The effect keeps on increasing with the passing time. In other words, you don't realize when you shift to the edge of the seat. Along with providing thrill, the climax also says a lot without saying anything.
Like the content and treatment, the characters too are simple, everyday people faced with extraordinary circumstances. The film shows that even the most ordinary and random person in a large crowd can be living a complicated tale.
The film does have few areas of concern though. The incident of building collapse doesn't get with the rest of the film. Its magnanimity makes you think about it long after it has passed, which wasn't needed. There is also one questionable moment in the last 20 minutes or so.
Hossein Jafarian's camerawork gels with the nature of the film. It's simple yet effective.
The performances match up to the numerous plus points. Shahab Hosseini beautifully succeeds in playing man possessed with a lot of questions. But he also manages to underplay himself, which was needed and would have been very difficult for most actors. Taraneh Alidoosti portrays various emotions with precision. She too wonderfully succeeds in speaking through expressions.
Farid Sajjadi Hosseini enters only in the last 30 minutes or so but leaves a terrific impact with his brilliance. Babak Karimi, Mina Sadati, as Sanam, Maral Bani Adam, as Kati, and the rest of the supporting actors leave no scope for complain.
Overall: The Salesman is an outstanding thrilling drama. The film is a must watch for anyone who wishes to enjoy something meaningful as well as riveting. Its appeal is universal. It's releasing in India on 31 March 2017. The positive word-of-mouth might help the film earn decent collections at the box office.
Rating: 4/5
Review by: Keyur Seta
Director: Asghar Farhadi
Producers: Memento Films Production, Asghar Farhadi Produdction and Arte France Cinema
Cast: Shahab Hosseini, Taraneh Alidoosti, Farid Sajjadi Hosseini, Mina Sadati, Maral Bani Adam
Music: Sattar Oraki
Genre: Drama/ Thriller
Runtime: 125 minutes
India release: 31 March 2017
S S Rajamouli's Baahubali: The Conclusion, also known as Baahubali 2, is around a month away from its release. It would be an understatement to say that there is high excitement for the film. There has hardly, if not never, been such high degree of eagerness for a film all over India.
The Prabhas and Rana Daggubati starrer will be releasing in a whopping 6500 screens in the country. This is the highest for a film in India. Hence, the film is predicted to amass the highest box office collections ever (at least till the time Robot 2.0 releases).
In fact, the eagerness is such that, God forbid, even if the film doesn't turn out to be that impressive, it won't be wrong to make a prediction that its business will still be big.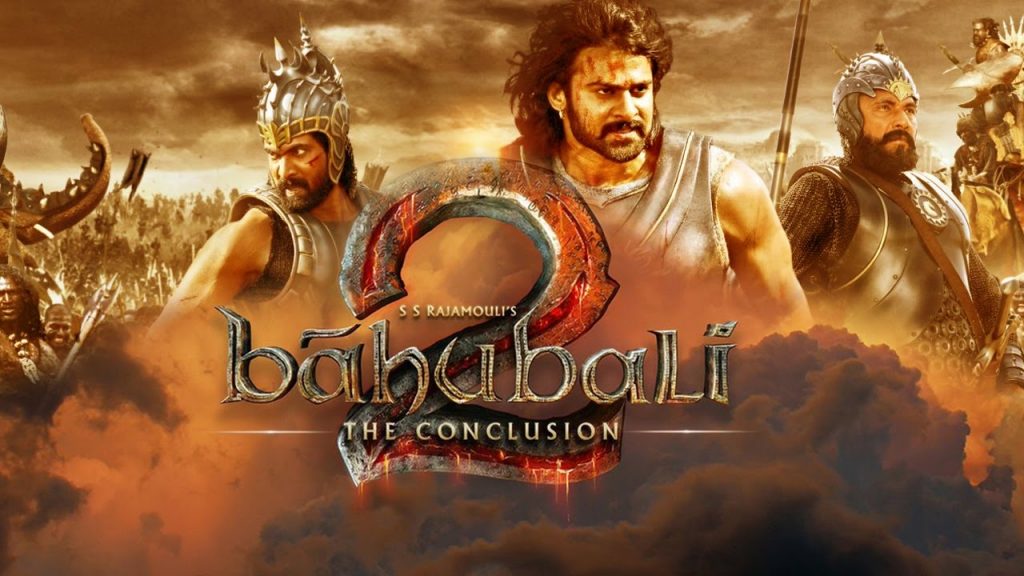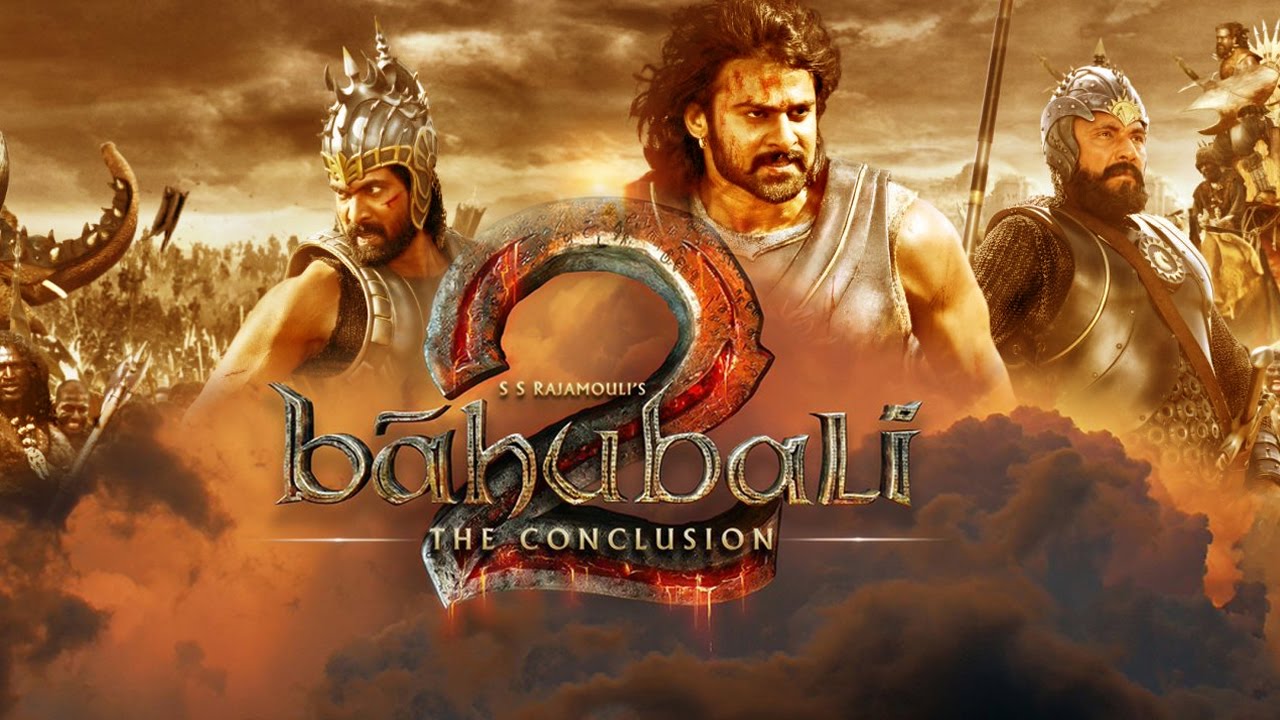 However, even if this doesn't happen, Baahubali 2 still will be achieving the unthinkable. In fact, it has already begun.
Let's face it. The only thing that has united Indians all these decades has been cricket, whether you like it or not. But this is the first time that such a feat has been achieved by a film, at least in my lifetime. I have never seen a film bonding the whole of India like Bahaubali has. The fact that it is releasing in such huge number of screens is a proof of that.
So much so, that most of us either seem to have forgotten or are not bothered that its original language is Telugu and Tamil. ('south Indian' for many). Normally, one would expect a Hindi film to achieve such feat. But nobody is complaining.
Another proof of its extreme excitement is the number of views to its Hindi trailer. In just 11 days, it has garnered more than 3 crore 65 lakh views (only the Hindi trailer). On the other hand, Badrinath Ki Dulhania, a hardcore Hindi film with big stars like Alia Bhatt and Varun Dhawan, has managed 2 crore 81 lakh views in almost two months. Shah Rukh Khan's Raees has been viewed just over 5 crore times in a long period of almost four months.
This speaks about the film's pan India interest. On a lighter note, people from all over India are eager to find out why Katappa killed Baahubali. The social media is full of funny memes or posts asking this question. Seriously, how many of us ever expected a non-Hindi film to create such a scenario?
What it has indirectly shown is the power of regional cinema. The same happened last year with the Marathi movie Sairat. The film also found takers outside Maharashtra, something never achieved before by a Marathi film. This is also a wake-up call for those who shy away from watching a regional film saying it won't interest them. If a film is high in appeal, it will cross state boundaries in India.
Like Baahubali 2 has. It's neither a Telugu/ Tamil nor a south Indian film.
It's an Indian film… Jai Mahishmati!
By: Keyur Seta
Hindi trailer of Baahubali 2: The Conclusion:

Badrinath Ki Dulhania is a light-hearted romantic comedy. Films of this genre generally follow the same pattern all over the world. A boy and a girl meet, fall in love, get separated in due to some issue and reunite in the climax. But the Shashank Khaitan written and directed film goes further ahead by tackling a hard-hitting issue successfully while keeping the film thoroughly entertaining.
Story: Badrinath aka Badri (Dhawan) is a happy-go-lucky youngster from Jhansi, Uttar Pradesh. He has studied only till 10th standard and looks after his family business. He stays with his father (Rituraj), mother (Prabhu), elder brother (Sinha) and his wife (Prasad). His father is an epitome of patriarchy and regressive practices. So, he doesn't let women in his family to work and dowry is utmost important for him.
Badri also follows his father's mindset. He comes across Vaidehi (Bhatt) at a wedding and instantly falls for her. But Vaidehi is a progressive thinker who is wholeheartedly against regressive mindsets. Despite that, Badri and Vaidehi fall in love. But how long can two people with such opposite set of beliefs stay together?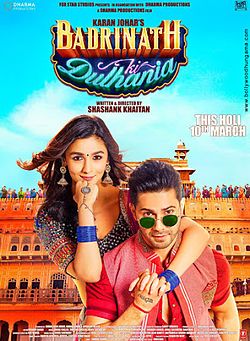 Plus points:
Badrinath Ki Dulhania is loaded with situational humour throughout its duration. It doesn't generate giggles or extended giggles but proper laughter. There are various little moments or antics by the characters that play a large role in tickling your funny bone.
The most positive point of the film is the way it tackles the social issue of dowry, patriarchy and gender inequality. The film is more of a satire on these issues. It doesn't speak against them but still manages to ridicule them through the presentation. It scores high mostly because of the hard-hitting and liberating climax. But even here, the lightheartedness is kept intact.
Varun Dhawan and Alia Bhatt have come of age as actors. The not only share a positive chemistry but complement each other in terms of the performance too. Varun gets every aspect of Badri right. The little nuances that he has brought do a lot in adding humour. Alia is fantastic as the righteous feminist. There is no doubt that she is a matured artist now.
The supporting actors play a large role in generating the effect. Sahil Vaid shines as Badri's best friend. He is all set to get known after this act. Rituraj Singh is thoroughly realistic. You just love to hate him. Yash Sinha, brings the right temperament as Singh's fearful son. Sukmani Lamba, as Vaidehi's elder sister, Swanand Kirkire, Shweta Basu Prasad and Aparshakti Khurrana too chip in with impressive acts.
The film has three impressive songs – 'Tamma Tamma,' title  track and 'Aashiq Surrender Hua.'
Minus points:
The sudden act before interval by one of the two main leads, which is the biggest turning point, isn't convincing. The rest of the plus points manage to overshadow this somewhat though.
An incident of attempted rape on a male is shown in a funny way, which is absolutely hypocritical. Will you ever dare show an attempted rape on a female in a humorous manner?
The film should have been much tighter in the second half.
A couple of songs aren't impressive, which make them as obstacles in the narrative.
A kidnapping scene might not go well with some if it is not seen in the right context (it went off well with me).
Overall: Badrinath Ki Dulhania succeeds in rubbishing off regressive beliefs and provides lots of entertainment too at the same time. It shows the mirror to the section of the society that practices evil practices in the name of 'tradition.' The film has had a good opening at the box office. The content and the hype will make sure it enters the Rs 100 crore club.
Rating: 3.5/5
Review by: Keyur Seta
Director: Shashank Khaitan
Producers: Dharma Productions and Fox Star Studios
Writer: Shashank Khaitan
Cast: Varun Dhawan, Alia Bhatt, Sahil Vaid, Rituraj Singh, Yash Sinha, Shweta Basu Prasad