By: Keyur Seta
Mumbai's weather can be completely unpredictable at times. In the midst of a sunny day, sudden emergence of dark clouds from nowhere can fox anybody. The same analogy can be used for Indian cricket team fans. Till February 14, they had no hopes from the team in the ongoing 2015 ICC Cricket World Cup due to their terrible recent form. Some even felt that India would struggle to reach the quarter finals and would face challenges to beat associate teams.
However, a day later (February 15), a new lease of hope emerged after India defeated Pakistan in their first match of the World Cup. Now, India's cricket enthusiasts (I am not referring to Gurunath Meiyappan) were hopeful of at least a semi-final berth. But come February 22 when India humbled South Africa and the fans started dreaming of the team retaining the trophy by winning the 2015 World Cup.
This is how the expectation graph of Indian cricket fans changes so drastically. Absolutely 0 expectations transformed into World Cup winning dreams, all in a span of just eight days! There is no doubt that the team needs all the accolades for their wins against Pakistan and South Africa. It is also normal to have expectations from the team after such convincing victories against two strong opponents in pressure games.
However, it is extremely early and amateurish to start dreaming about winning the World Cup 2015. As well all know, it takes one bad loss (God forbid) for the expectation graph to come down severely.
But more than this, there are other sensible and realistic points to take into account before fantasizing the ultimate glory. They are as follows:-
1 Pressure of Chasing: There is no denying that India's batting order has fired in both the matches. But we shouldn't forget that India batted first on both occasions. So the team has still not experienced the pressure of chasing a score of 250 or 300 against a strong opposition. Plus, batting under lights can also be a bit of a challenge.
2 Pitch: The pitch for both the matches was batsman-friendly. Apart from the odd ball bouncing, there wasn't any problem for our batsmen. Hence, batting on a not-so-friendly batting wicket or a pitch favoring fast bowlers will be a different challenge altogether.
3 Bowling Pressure: Nobody can take away the credit from Indian bowlers, who bowled well with a plan in pressure situations in both games. But in both crunch games our batsmen had put together a formidable score to defend. So the real test of our bowling will be defending a total under 250 and that too in a pressure game against a strong team.
4 Opening Woes: India's opening partnership hasn't amounted to much in both the games. This is purely because of Rohit Sharma's failure. Thankfully, on both occasions, the team was saved by the middle order. But to become favorites to win the cup, your opening stand needs to be rock solid.
5 Facing Other Teams: Beating South Africa isn't the ultimate achievement. The biggest challenge is to beat Australia. Apart from the fact that it is the home team, what makes them all the more lethal is their current form. Plus, it is also time to consider New Zealand as one of the strongest teams in the world.

Rating: * * * *
By: Keyur Seta
In his first two films, Ek Hasina Thi and Johnny Gaddar, director Sriram Raghavan proved himself to be a specialist when it comes to narrating dark, edgy thrillers in Hindi cinema. Even in Agent Vinod, which wasn't so impressive, he displayed his trademark style during a number of scenes.
Now, with his latest movie Badlapur – Don't Miss The Beginning Raghavan has reinforced his image as Hindi cinema's intelligent specialist for crafting such genre of thrillers. If you have a stomach for dark and, at times, disturbing thrillers, this revenge saga is for you.
Badlapur commences in the year 2000 in Pune, where Misha (Yami Gautam) and her son get killed after two bank robbers, Liak (Nawazuddin Siddiqui) and his sidekick, get into her car to escape from the police. Raghav aka Raghu (Varun Dhawan), Misha's husband, is shocked and devastated by the news. After 15 years of grief, Raghu finally gets a chance to take revenge.
The film isn't the regular revenge dramas seen in Bollywood. In fact, more than the revenge, you tend to notice the unusually creative manner of presenting almost every scene, which gets you hooked on to the screen for the entire duration. Raghavan deserves all the applause for his writing and presentation skills, especially during the climax, which also triggers an overwhelming feeling. It forces you to ask a lot of questions.
Apart from the thrills and action, Badlapur will also be remembered for its super hilarious moments. It is amusing how in the midst of a serious situation, something dark humorous pops out from nowhere forcing you to laugh out loud. The joke on Maratha Mandir is one of the funniest things you will hear in a long time.
As Badlapur has a disturbing theme with violent visuals, it won't go down well with the section of the masses looking for entertainment. This is applicable more to the young Varun Dhawan fans. This, however, shouldn't be looked down as a flaw as that is exactly the intention of the makers. The negative factors are actually seen with the behavior of an important character and few questionable situations.
The good efforts of the technical department make sure the film turns out to be a sleek thriller. As expected from a respected veteran like Anil Mehta, the camerawork is top notch. Sachin-Jigar composed tracks go well with the theme. 'Jee Karda' is unarguably the best of the lot. Its use in the background goes well with the situations, especially the climax.
After this performance, Varun Dhawan will be known as a quality actor instead of just a chocolate boy hero. Playing such a character so early in your career is utterly difficult but he manages it. But Nawazuddin Siddiqui also manages to steal the show with an act that forces you to applaud. He is easily one of the finest actors from India!
Vinay Pathak too is excellent post-interval. In a cameo, Yami Gautam is decent. Huma Qureshi shines once again. Radhika Apte is impressive as Pathak's wife. Divya Dutta provides a mature act. Kumud Mishra leaves behind a terrific impact, more so in the ending moments. Pratima Kazmi does what she knows best. Murli Sharma is likable.
Overall: Badlapur – Don't Miss The Beginning is a must watch if you prefer dark thrillers. The good amount of hype and Varun's fan following gives it a chance of earning well at the box office.
Director: Sriram Raghavan
Producers: Maddock Films and Eros International
Writers: Sriram Raghavan and Arijit Biswas
Cast: Varun Dhawan, Nawazuddin Siddiqui, Huma Qureshi, Vinay Pathak, Divya Dutta, Radhika Apte, Pratima Kazmi, Kumud Mishra

Rating: * * *
By: Keyur Seta
Unconventional storyline and narrative aren't the only prerequisites for a good art-house or off-beat film. It is much more important for the experience to haunt you long after it's over through its interesting and, sometimes, disturbing questions. Anup Singh's Qissa: The Tale of a Lonely Ghost manages to do that, which makes it an interesting watch for the niche audience it targets.
The tale commences in 1947 in Pakistan, where Umber Singh (Irrfan Khan) and his wife (Tisca Chopra) are forced to migrate to India after they lose everything in the partition that followed India's independence. Singh establishes his business in Punjab, India from scratch. But he feels his life is far from satisfactory since he doesn't have a son.
After giving birth to three daughters, when his wife is pregnant again, Singh reaches new levels of desperation for a male child. But he is bestowed with a girl child yet again. However, due to his obsession for a son, Singh is unable to accept that his newborn child is a female. What will be its consequences after the girl (Tillotama Shome) grows up?
From the initial portions, Qissa (Punjabi film with English subtitles) appears as yet another of those numerous films based on the partition of India and Pakistan. But thankfully, we soon realize that its basic storyline is creative, intriguing, thrilling and, above all, completely out-of-the-box. The later twists in the plot also bring an element of thrill.
Moreover, this highly unusual subject is treated in the simplest of manners, which makes the film rich and intelligent in content. The makers have presented a new aspect of patriarchy through the issue of gender identity crisis without anyone speaking about it and just by using the visual medium; an idea that has been tried a lot these days, especially in regional cinema.
But Qissa has its shares of downfalls. The psyche of Umber Singh and the result of his adamancy over his wife should have been explained more because it is something of extreme proportions. The basic tale also has few errors. The proceedings lose grip in the second half with the narrative becoming too self-indulgent. This point ensures the film will be more acceptable only to the film festival audience. Nevertheless, it does shake you up with its questions and an open ending.
The overall packaging meets international standards, thanks to the work carried out by the technical department. Sebastian Edschmid, the DoP who has worked with a host of international films, has artistically captured the village locales. Music composers Beatrice Thiriet and Manish J Tipu and aided the subject with their compositions. The editing too is rich.
It is compulsory for films of this genre to have quality performances and that is exactly the case with Qissa. Irrfan Khan performs a complex patriarchy-obsessed husband and father with subtle ease. Only an artist of his caliber could have brought alive this character with such realism.
But it is Tillotama Shome who had the most difficult task lined up. Without revealing much about the tale, she is brilliant while playing a character facing gender identity crisis. Rasika Duggal too doesn't lag behind by providing a high class act in another complicated character. Tisca Chopra too displays her helplessness effectively as Umber Singh's wife.
Overall: Qissa: The Tale of a Lonely Ghost has enough potential to appeal to its target audience.
Director: Anup Singh
Producers: National Film Development Corporation (NFDC), Heimatfilm, Augustus Film and Cine-Sud Promotion
Writers: Anup Singh and Madhuja Mukherjee
Cast: Irrfan Khan, Tillotama Shome, Rasika Duggal, Tisca Chopra
Music: Beatrice Thiriet and Manish J Tipu
Genre: Period Drama
Release Date: February 20, 2015 (India)
By: Keyur Seta
It would be an understatement to say that the results of 2015 Delhi Elections have surprised Aam Aadmi Party (AAP) supporters. 'Pleasantly shocked' is the right phrase to describe their situation right now. Who would have thought AAP will win 67 out of the 70 seats? It still sounds unreal!
Various reasons can be attributed to AAP's unthinkable success. Here are some of them:-
Apologies: The biggest mistake made by AAP chief Arvind Kejriwal was to quit as the Chief Minister of Delhi last year after just 49 days. This was the major reason for all the flak he received. However, taking it by his stride, he accepted his mistake and sincerely apologized many times over at various rallies and interviews. Remember any other politician ever doing this?
Maturity: After receiving sudden success in the last Delhi Elections, Kejriwal and his party got a bit carried away which was seen in their actions (Dharna), statements and their ambition to go national in last year's Loksabha Elections. But this time around, we got to see a different mindset of Kejriwal and AAP leaders. There was a lot of maturity and wisdom in all their public speeches.
Winning Trust: 1) After the arrival of gloomy days, the challenge was terribly tough for AAP to win people's confidence again. It took many rallies and sabhas for them to finally be able to do it. And again, it took a lot of apologizing, which they did with respect.
2) AAP is the first and the only party in India to display accounts of their donations. This also saved them from the wrong hawala accusation. They are also ready to come under RTI for funding whereas other parties are petrified of it. This went a long way in gaining people's trust because before AAP's emergence, nobody gave a thought to the funding of political parties.
Manifesto: AAP had a well-prepared manifesto, which highlighted the biggest problems Delhi is facing currently – women safety, corruption and high electricity bills. Their idea of installing 15 lakh CCTV cameras in the city was the stand out promise. However, it will be left to see how they manage this humongous task.
Not Abusing Back: The BJP insulted, mocked and made fun of Kejriwal and AAP many times over during their campaign. Their cartoons also went to the extent of showing Anna Hazare dead just to insult AK. However, by showing maturity, none of the AAP leaders abused back to BJP.
BJP: This is one of the major reasons. BJP's blunders during their seven-month-old rule at the Centre sowed the seeds of their downfall. Their blatant lie about bringing back black money was the biggest of all.
No Show Campaign: But the biggest blunder came in the form of BJP's disastrous campaign and strategies during the run up to the Delhi Elections. Roping in Kiran Bedi, who has targeted BJP in the past, was the final nail in the coffin as far as BJP's chances are concerned.
But despite these many factors in AAP's favor, winning 67 out of the 70 seats is unthinkable. This is pure miracle!
By: Keyur Seta
Many felt that the exit polls over-estimated Aam Aadmi Party's win percentage in the 2015 Delhi Elections. However, the results have stunned or, rather, shocked everyone. With AAP winning as many as 67 out of the 70 seats and Bharatiya Janta Party (BJP) reduced to an embarrassing 3, it looks like the exit polls were actually under-estimated.
Despite BJP winning the Lok Sabha polls last year with a resounding majority, the party is now in shackles after just seven months in power. If we analyze closely, the actions and intentions of the BJP, right from the time they formed government at the center, are to be blamed for this.
Let's have a look at them:
Communal Politics: India's Prime Minister Narendra Modi time and again stressed that his party will only focus on good governance and development. However, some prominent people from his party and some affiliate organizations like RSS had other plans. Communal statements and slogans like Ram Zade-Haram Zade, Ghar Wapsi, Bahu Lao Beti Bachao, asking Hindus to bear 4-5 children and India for Hindus overshadowed Modi's talks on development and good governance.
Lack of Control: Despite a series of communal antics, Modi didn't utter a word against the offenders. Had he publicly condemned them, things would have been hugely different and it wouldn't have reinstated BJP's communal image.
Black Promises: In order to gain votes during the Lok Sabha elections last year, the party promised with a lot of heroism to bring back India's black money stashed in foreign banks. But the black money bubble busted soon and how!
(To know the reasons for AAP's success, click HERE.)
Curtailing Important Budgets: The Center curtailed India's Education and Healthcare budget by 3000 + and 4000 crores respectively. On the other hand, they are happy to spend 4500 crore and 1000 crore on Sardar Vallabhbhai Patel and Shivaji Maharaj statues and their crazy promotions. Are statues more important than proper healthcare and education?
Favors to Adani: BJP cleared 370 acre forest land to Adani Group to install and run a power plant. Development cannot take place by destroying nature.
Hiring Arvind's Ex-Buddies: In order to gain the upper hand against AAP, BJP roped in Shazia Ilmi and Kiran Bedi, who were once with Kejriwal and have now turned against him. However, welcoming those who had openly lambasted BJP didn't go down well with their own party members.
Questioning Funds: The BJP went down heavily on AAP for their funding for one of the donations despite it being made through proper cheque and bank records and being listed on their site. However, they are not ready to list down their own sources and are not ready to come under RTI for funds.
10 Lakh Suit: With slogans like Sabka Saath Sabka Vikas, Modi gave indications that he is the leader of the Common Man. But his suit worth as much as 10 lakh with his full name inscribed throughout indicated otherwise. On the other hand, when Kejriwal traveled business class just once and that too by not paying from his own pocket or party funds, the BJP made a hue and cry.
Bedi Blunder: The less said the better about Kiran Bedi and her unintentionally hilarious speeches. In fact, she managed to match Congress' Rahul Gandhi on several occasions. Plus, running away from serious questions showed her lack of confidence to stand up on her decision.
Negative Campaign & Arrogance: Instead of bringing in some agenda for several problems Delhi is facing, the BJP only focused on badmouthing Kejriwal and AAP with a lot arrogance. Words like Naxal, Bhagoda and Dharnakarne Wale were frequently used. In fact, they even went on to the extent of personally attacking him for his cough, muffler and, worse, caste through their insulting cartoons, where they even went on to show Anna Hazare dead! The Shahi Imam controversy also hurt them badly.
Over-Desperate Promotions: BJP's helplessness and desperation was seen from the fact that the entire party, including the PM, Cabinet Ministers, Chief Ministers from BJP run states and many MPs and several party-men left their tasks and teamed up in Delhi to fight against just one person – Kejriwal. This coupled with over-desperate bombarding of BJP advertisements made them look desperate for a win.
By: Keyur Seta
The Kala Ghoda Arts Festival is back in 2015, like every February. Although the place is thronged by people from all walks of life, it is the art lovers who wait for every February just to get a high for the artistic keeda inside them.
Here is a Photo Tour by one such art admirer:
(Click on the photos to enlarge.)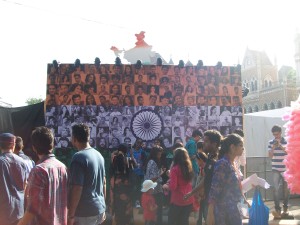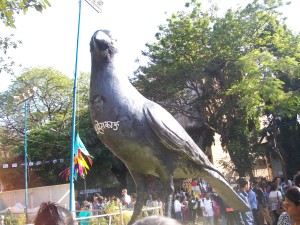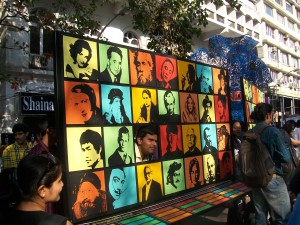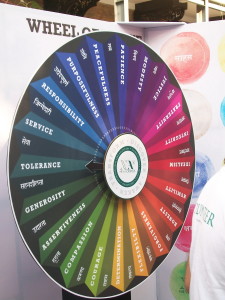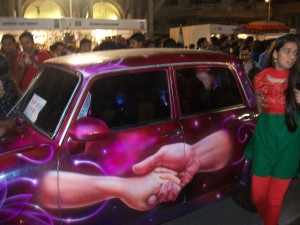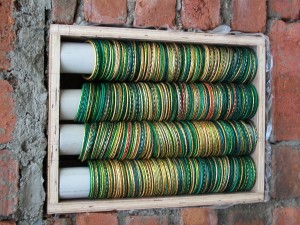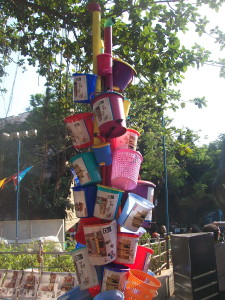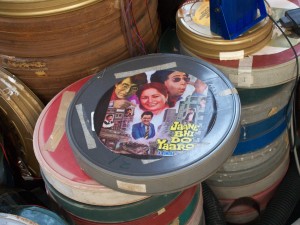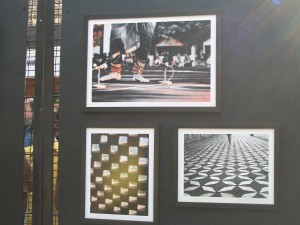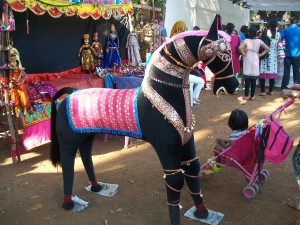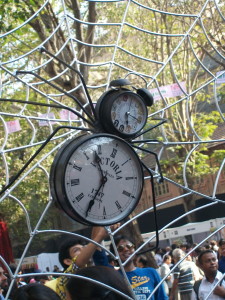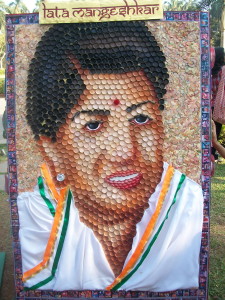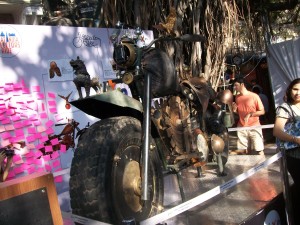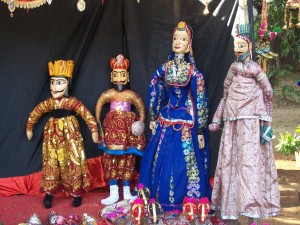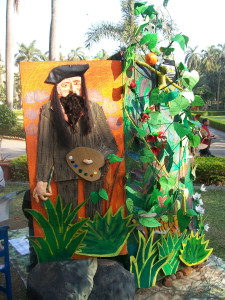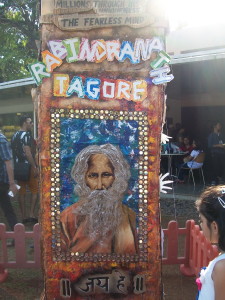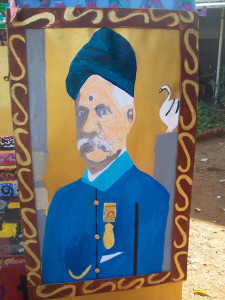 By: Keyur Seta
The following post is a Review of Van Heusen's clothing under its new MY FIT innovation.
When it comes to clothes, I strictly prefer casuals. I wear formals only and only on important functions like weddings and other such functions and that too without my will. Thankfully, the field I am in never requires anyone to wear formals. In fact, some bosses themselves come to work wearing three-fourths and T-shirts.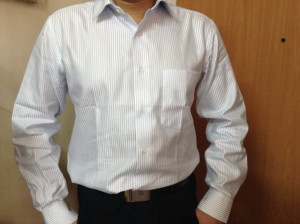 There are a couple of reasons for my disinclination towards formals. Firstly, I can't move around freely. I don't prefer clothes that restrict my movements (not that I am an obsessive dancer). This affects the most while traveling in local trains and buses of Mumbai.
Secondly, it is the pain when it comes to buying formal shirts and trousers. This is the main or major reason for me avoiding formals. It takes long to find that right fit for, which is a turn off because I don't like spending much time in buying clothes. On top of that, most of the times I have to compromise on my comfort level as there is no perfect match.
Some time back, I got a mail from IndiOne (an arm of IndiBlogger), informing about a blogging activity with Van Heusen for their new 'My Fit' innovation, which tries helping customers zero in to their desired size of clothes. Despite my bad experiences while buying formals, especially shirts, I participated in the activity as I felt like trusting this new size innovation.
The bigger challenge, however, was to write a blog post on it since I have never even read any write-ups or articles on clothing ever, leave alone writing one.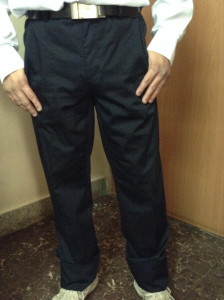 As per the activity, I visited a nearby Van Heusen store to determine my size under the My Fit innovation. I thought this will be boring considering how time-consuming my size determination sessions have been till now. However, I was pleasantly surprised that it all got over in a jiffy. It just took less than 10 minutes! And the size I chose fitted me perfectly.
I then proceeded to buy a shirt and trouser online (as per the requirement) as per my My Fit size. This too didn't take long as I found both type of clothes of my liking in just few minutes. This might also be because it is always 'love at first sight' for me when it comes to buying clothes. However, there were a wide range of colors and types to choose from. But what impressed me the most was the availability of different types of sizes for people with different bodies.
I received the order within seven days, smartly packed and in very good condition. It always feels good to receive a high quality merchandise (especially when you haven't paid for it).
I tried it and was again pleasantly surprised by the comfort level. Although I wasn't as free as I am usually with casuals, I have never been so comfortable with formals before. Such ease to move your hands and legs is something I never associate this genre of clothing with. You can validate my claim with the pictures.
To know more about MY FIT, see this link - http://vanheusenindia.com/my-fit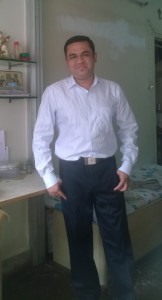 Rating: * * *
By: Keyur Seta
Nikhil Mahajan's Baji achieves a rare feat of being a powerful action saga narrated and crafted in an artistic way. It is a benchmark of sorts for Marathi cinema when it comes to presenting a story. However, the film doesn't rise as much as you expect after a brilliant first half due to various reasons. But there is enough in Baji for the masses to savor it.
Baji is based in the village of Shrigangpur, where Chidu (Shreyas Talpade) lives a simple life with his mother. Chidu is honest but lags behind in intelligence and bravery. This is the reason why he doesn't find acceptance from the girl he is madly in love with – his childhood friend Gauri (Amruta Khanvilkar). The village is also known because of the savior Baji, who is believed to exist decades ago.
But there are some like Chidu who don't believe such tales. But Gauri is a firm believer in Baji as the hero had saved her life during her childhood. She has been in love with Baji ever since and is still waiting for him. Chidu is eager to be her Baji but will he succeed? Meanwhile, Martand (Jitendra Joshi), a harmless villager, turns into a greedy devil when he comes to know that tons of gold lies underneath the land of Shrirangpur.
Baji is a rare example of a close to three hour movie that doesn't force you to look at the clock even once. As far as the first half is concerned, the fascinating and intriguing storyline, creative narration and Mahajan's mature handling of the subject leave you super-impressed! The shadow fighting sequence is a sheer pleasure and it deserves special mention. At this point itself you realize the film is an achievement for Marathi cinema.
But alas, things aren't so similar in the second half. Although it continues to be a well-shot entertaining affair till the end, it is the twist that plays spoilsport. After such an out-of-the-box first half, you really don't expect the story to tread on the age old, tried-and-tested formula lines, but this is exactly what happens. In fact, the basic plot is almost the same as that of a Marathi film released not-so-long-ago, which itself was a mish-mash of a number of Hindi films.
Vasu Rane's camerawork plays a large role in making Baji look like an international product. Be in the picturesque locales of Konkan or the high octane action sequences, he excels throughout. The background score and editing also make sure the final product turns out to be technically impressive. Atif Afzal joins the party too with well composed tracks, from which the title song is the best of all.
The film will also be remembered for its action and stunts, especially the train sequence. However, the use of a huge hammer to beat up could have been avoided. Such visuals can't be digested by a large section of the audience since the film is aimed at people of all age groups.
Coming to the performances, this film required Shreyas Talpade to give his best performance till date and he does that. This act also adds on to his versatility since he manages to excel even in this genre. Jitendra Joshi matches up to him with an excellent, powerful villainous act. This will surely be one of his most talked about act always.
Amruta Khanvilkar too displays her talent playing a tough village belle. Actors playing Chidu's friend and mother too play their parts well. Nagraj Manjule (director of Fandry) scores in a cameo.
Overall: Baji is an entertainer worth your time and money. It also ensures Nikhil Mahajan to be a lookout for the future. With the tremendous hype and its commercial nature, it is most likely to be a box office success.
Director: Nikhil Mahajan
Producers: IME Motion Pictures & Dar Motion Pictures
Writers: Nikhil Mahajan & Suhrud Godbole
Cast: Shreyas Talpade, Jitendra Joshi, Amruta Khanvilkar
Music: Atif Afzal
Genre: Action/ Drama

Review By: Keyur Seta
Rating: * * * *
On the surface, author Ashwin Sanghi's The Krishna Key is a chase-oriented action thriller. But deep within, it is much, much more. The author has managed to enlighten about the glory of India's ancient civilization while narrating a modern tale set in today's times. The end result is a unique mixture of spiritual enlightenment and page-turning thrill.
The Krishna Key revolves around Ravi Mohan Saini, a historian in his 40s and scholar of sorts when it comes to epics like Mahabharata. He gets the shock of his life when he is accused of murdering his childhood friend Anil Varshney, an archeologist and linguistic expert. Varshney was on the verge of discovering a secret related to Lord Krishna, buried 5000 years ago.
Taarak Vakil, who considers himself as Kalki Avatar, the tenth incarnation of Lord Vishnu, has committed the crime on the orders of Mataji. Out of nowhere, Saini gets a chance of proving himself innocent. For this, he needs to discover hidden meanings into ancient scriptures by traveling various places of importance. During the course of his secret investigation, Saini also tries solving the question of the existence or proof of Lord Krishna.
The Krishna Key gets you hooked from the very first sentence itself. It is an example of an interesting and intriguing story narrated in an un-put-down-able manner. There are regular twists, which become more thrilling due to Sanghi's manner of disclosing them. A few chapters are smartly left hanging, adding more excitement. The extended climax makes sure the book ends on a spiritually enlightening manner instead of mere action.
What makes the book more appealing is that he has managed such high quality of narration despite using simple words and sentences. So it manages to catch the interest of a person from vernacular background as well as someone interested in rich literature.
But the biggest reason that sets The Krishna Key apart is the ancient disclosures that it presents. They aren't mentioned just for the sake of it. Sanghi has given references of a long list of real findings about the Vedic age and woven them intelligently around a fictitious tale. And most of these findings will truly amaze you and make you feel proud of our civilization. Although few appear unwanted, they are so fascinating that you don't really mind it.
Here are few of them without spoilers:-
- The same planetary movements that were seen on the day the Mahabharata war took place were also seen on 9/11.
- Russian Professor A A Gorbovsky found an ancient skull on the site where Kurukshetra war took place. After studying the skull, it was found that it is 5000 years old and, most interestingly, it emitted nuclear radiations, indicating nuclear weapons being used in the Mahabharata war.
- Rigveda mentions that sun travels 2,202 in half a nimesha. Hence, sunlight travels at 186000 miles per second. The modern calculation of speed of light comes extremely close to 186000.
- J Oppenheimer quoted Bhagavad Gita after first successful test of atom bomb.
- Badshahnama, the complete account of Shah Jahan's reign, mentions his beloved wife as Arjumand Banu Begum instead of Mumtaz Mahal.
- The dome at Bhabha Atomic Research Centre (BARC) and its surroundings are modeled on Shiv Linga. As real Shiv Lingas emit radiation, it is necessary to pour water on it from time to time. Water is poured on BARC dome for the same reason.
- This is just the tip of the iceberg. The total of such findings and lesser known facts easily go up to more than 100.
Amidst such positives, the book also has its share of negatives. A number of incidents and turns fall in the masala Hindi movie genre. Few mysterious questions remain unanswered. At times, there is an overdose of knowledge, which slightly shifts focus from the main story and increases the length. Thankfully, these points don't hinder much of the enjoyment.
Overall: Ashwin Sanghi's The Krishna Key is much more than merely a thriller novel.
Author: Ashwin Sanghi
Pages: 475
Price: Rs 125
Publisher: Westland Ltd.
Genre: Thriller
Cover: Artistic and intriguing