Filmmaker Hemant Dhome's Jhimma (2021) told the story of a group of seven women – played by Sonalee Kulkarni, Suhas Joshi, Sayali Sanjeev, Kshitee Jog, Suchitra Bandekar, Nirmitee Sawant and Mrinmayee Godbole – going on a trip to London through a travel agency run by Kabir (Siddharth Chandekar).
The trip turns out to be a life-changing affair for them with each battling something or the other internally. As they break the shackles, rediscover and heal themselves, as an audience it moves and uplifts you. In terms of the writing and direction, Jhimma scored high despite being on the lengthier side.
The mere announcement of Jhimma 2 meant that the group of ladies would be embarking on another trip organized by Kabir and that's exactly the case with the sequel. They yet again travel to Britain, but this time it's the Lake District. Jhimma 2 doesn't feature Sonalee Kulkarni and Mrinmayee Godbole. We see the inclusion of Rinku Rajguru and Shivani Surve to make it a total of seven.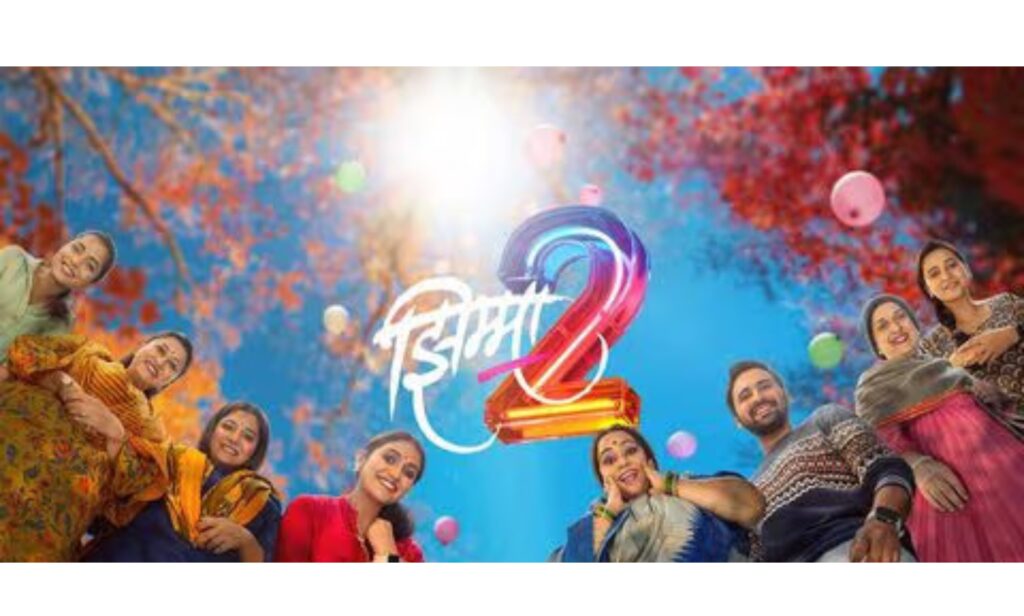 It is difficult to explain the story of Jhimma 2 because it doesn't have one. It simply carries on the formula about a group of women going on a foreign trip without their family. The premise and the characters were new in the first film. Hence, it turned out to be interesting to explore one character after another and their backstory. Jhimma 2 simply carries on to do the same, although this time the backstory is not given to all the characters. So, it just turns out to be a repeat exercise. For example, Nirmiti Sawant's conversation with her politician husband had purpose in the first film. But here it's just used as a filler. Even the humorous scenes given to her, and other characters, aren't funny enough.
The narrative does include a few conflict elements but they are episodic and not interesting enough for you to develop concern. For example, the character of Shivani Surve is troubled but you don't feel much for her because her issues are touched only on the surface. A serious incident during the interval point appears more forced than organic. It also defies logic.
Also Read: Naal Bhag 2 Review: Continues the heartwarming tradition
The strongest point about Jhimma 2 are the performances by all the eight actors. In fact, it is the acting that ensures that you don't give up on the film, followed by the visuals of the picturesque locations. But you might wonder why the same group of friends visited England yet again. The answer lies in the word 'subsidy'.
Rating: 2 out of 5
Director: Hemant Dhome
Producers: Chalachitra Mandalee, Jio Studious, Colour Yellow Productions and Crazy Few Films
Writers: Hemant Dhome and Iravati Karnik
Cast: Suhas Joshi, Sayali Sanjeev, Kshitee Jog, Suchitra Bandekar, Nirmitee Sawant, Rinku Rajguru, Shivani Surve and Siddharth Chandekar