The name 'Rock Garden', a tourist sight in Chandigarh, Punjab, interested me but didn't excite. I felt it would just be a collection of different types of rocks. And I felt I was right at the start.
As soon as we entered the Rock Garden after paying Rs 30 entry fee, we were greeted by a number of stone and rock structures of various sizes. No doubt, they were some interesting pieces of arts. But it wasn't enough to give me a kick.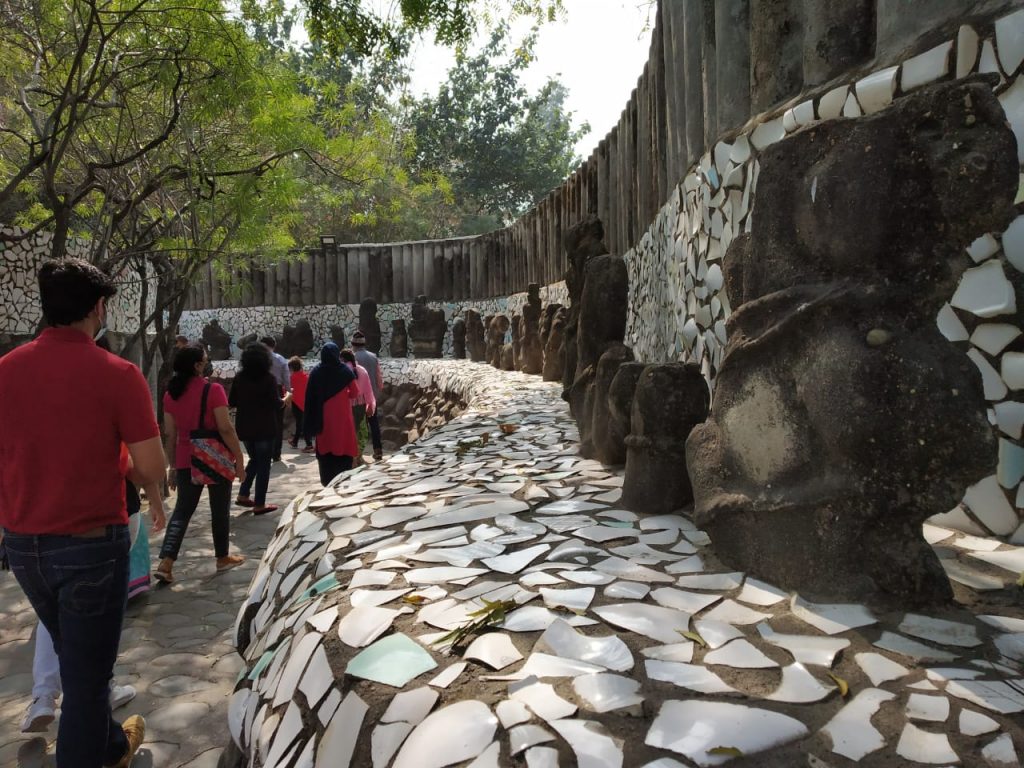 Soon, I, and few others in our group, felt this is it as far as the art at Rock Garden is concerned. But as we kept walking ahead, we were proved wrong and how!
Out of nowhere a tiny passage gave way to a waterfall, out of the blue, which was a pleasant surprise. The sudden cool waves and the sweet smell of the union of rocks and water was enough for us to keep venturing inside further.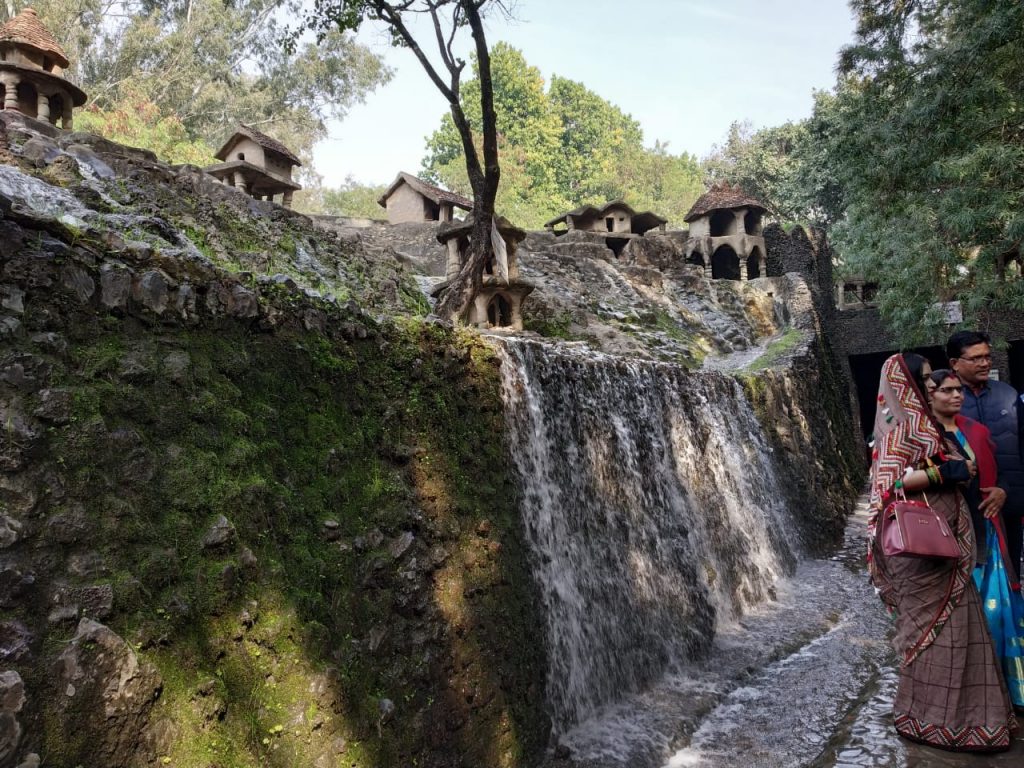 We soon realized that this waterfall was just the beginning. There were few more with the biggest of them all, in the picture below, was the most impressive.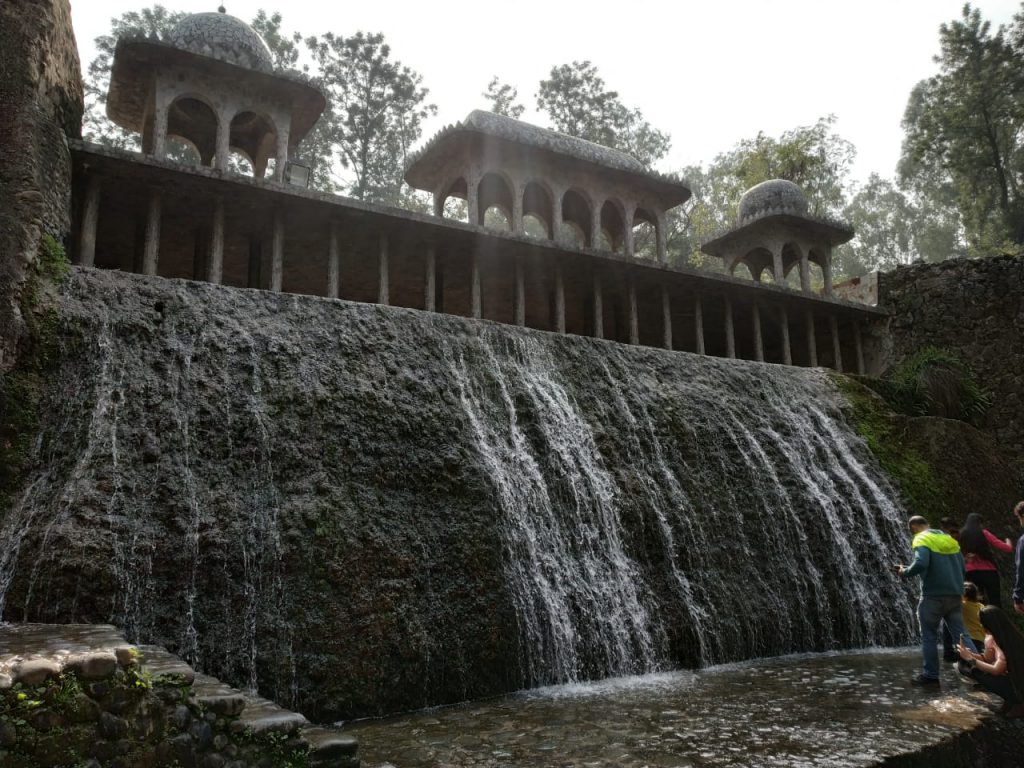 Other pretty sights like the bridge on a pond and the passageways between rocks made us feel glad for our decision of not abandoning the place at the start.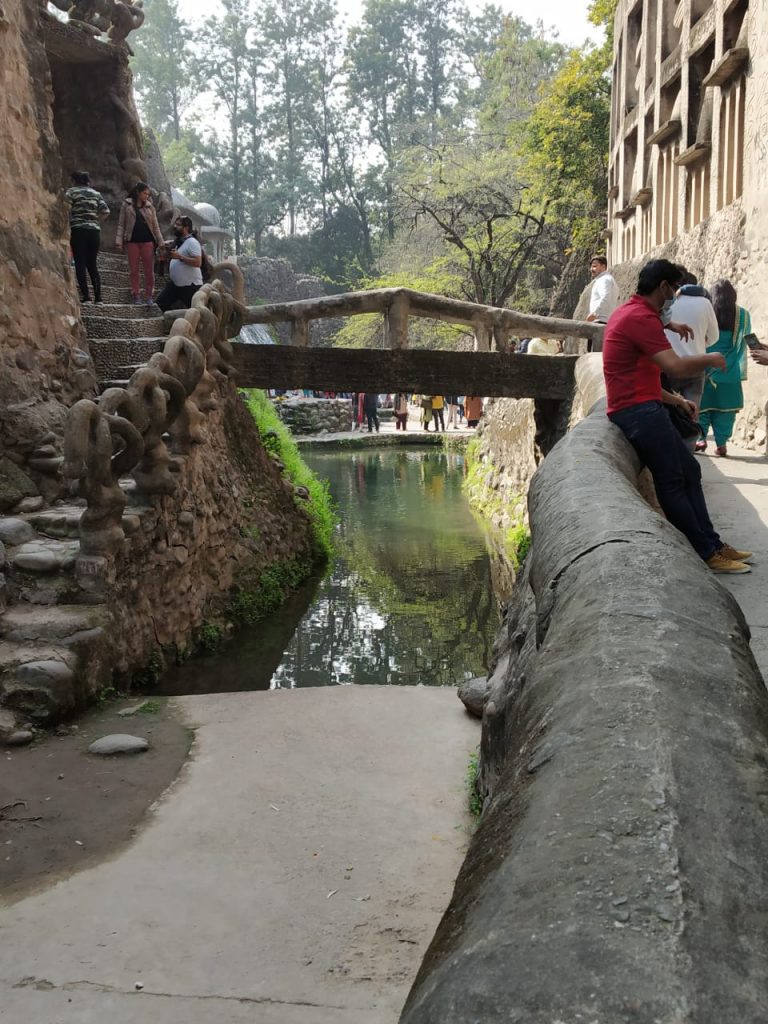 But there was another surprise waiting for us, and this time it wasn't completely a pleasant one. The place suddenly became deserted while we kept venturing further inside through the narrow doors and openings.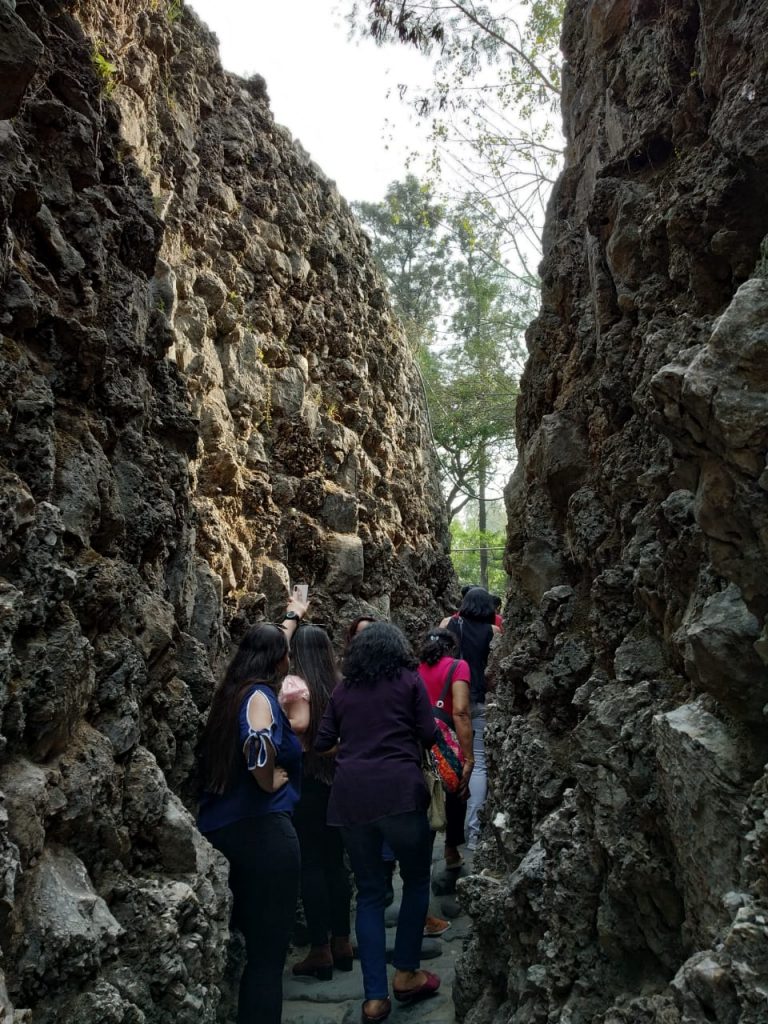 It suddenly dawned upon us that the exit was nowhere in sight. We kept following the path with more openings and doors leading to new areas but it was just unending. I felt a rare feeling of being trapped after going through the same exercise of finding the exit for almost 30 minutes!
Also see: Photos: Shikara ride and Houseboats in Dal Lake, Srinagar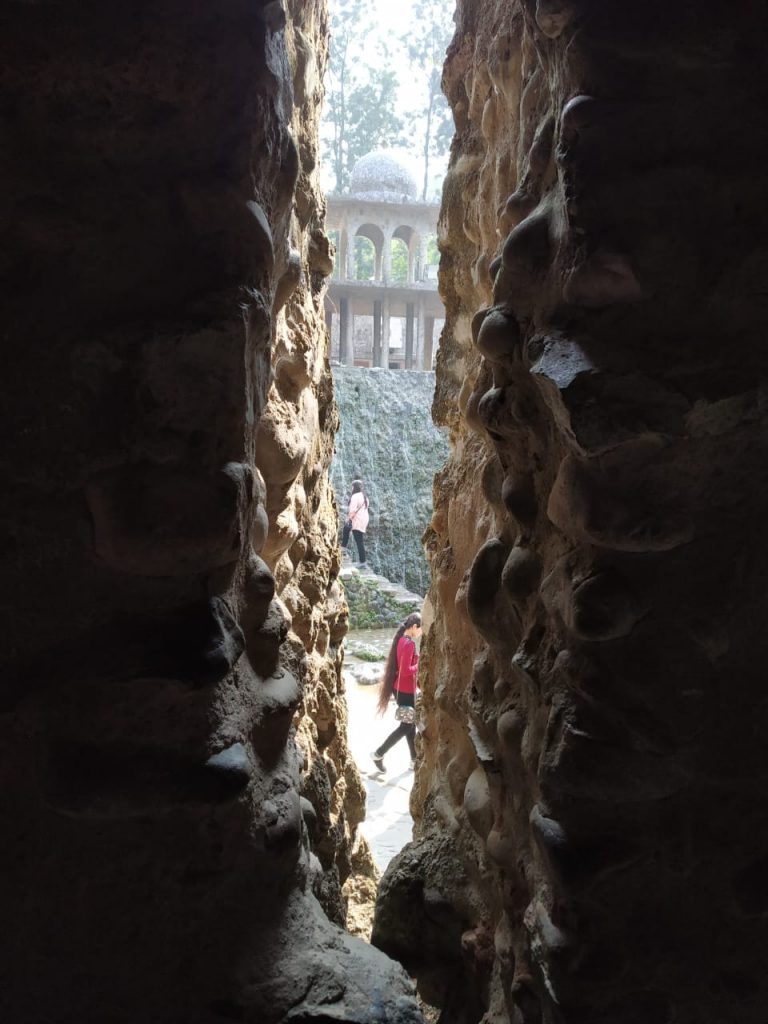 We then came across another little opening but this time it was the exit, finally! I felt what Rajkummar Rao's character did when he finds his way out in Trapped (2016).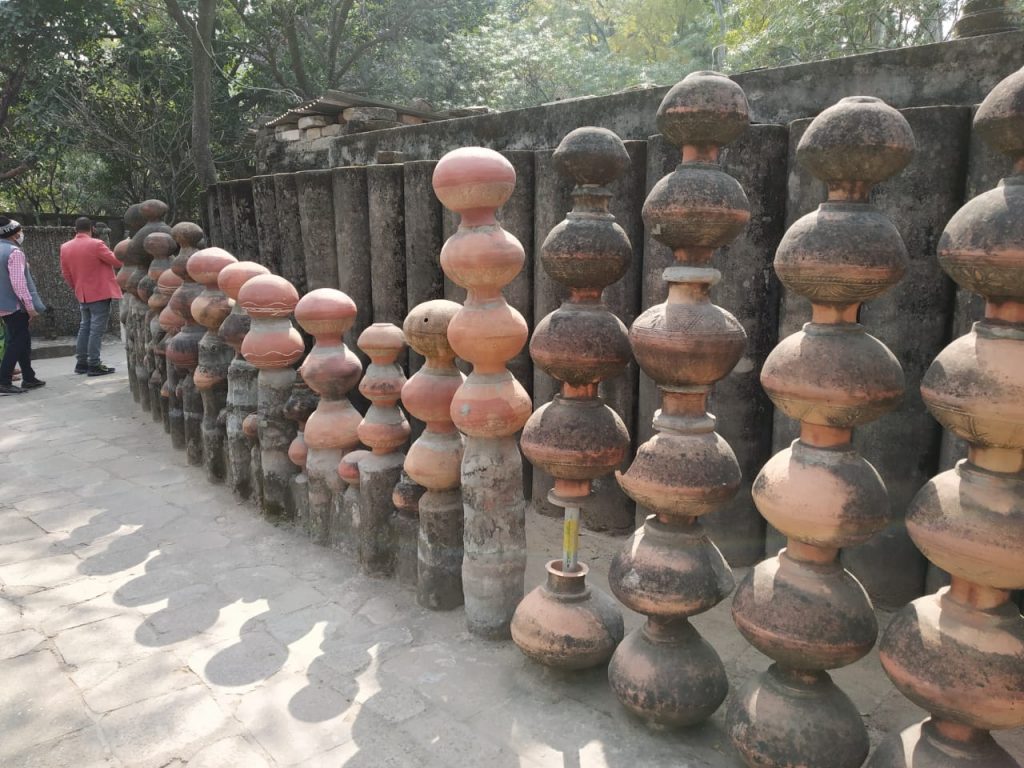 The Rock Garden is highly recommended, provided you are okay with experiencing a bhool-bhulaiya.
History of the Rock Garden in Chandigarh:
The Rock Garden was built secretly by a government official named Nek Chand Saini from 1957 onwards in his spare time. It is completely built from waste and discarded items that he kept collecting.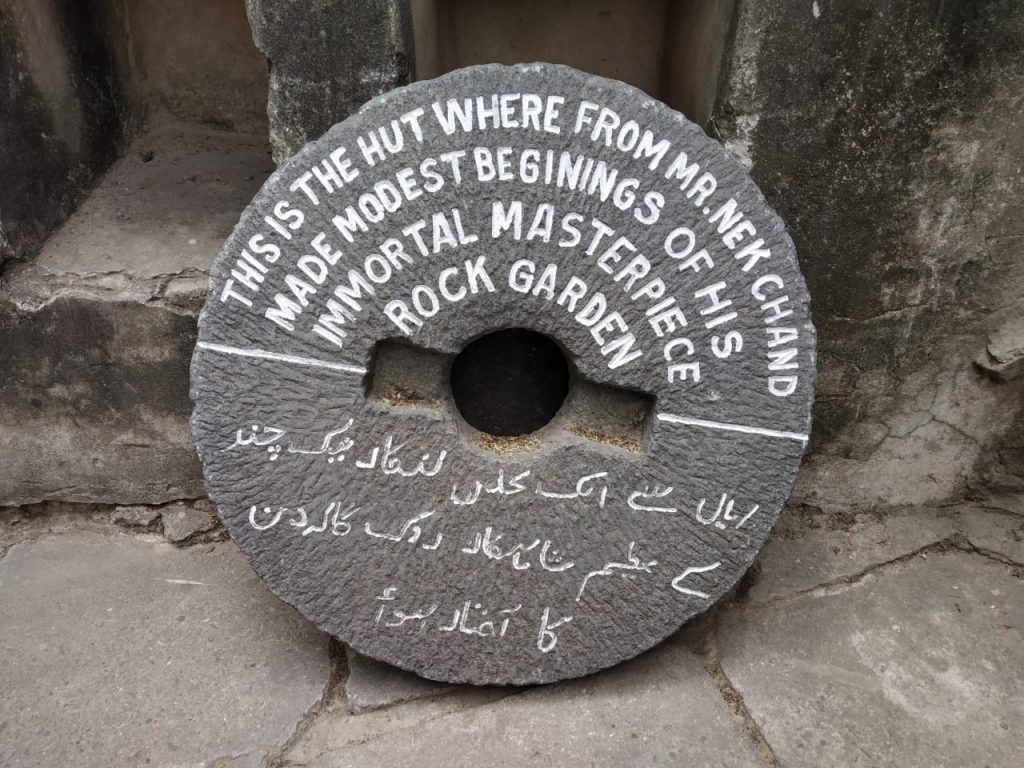 There is also a Dolls Museum inside the Rock Garden. There are around 200 dolls that were made by Saini from waste cloth and discarded items.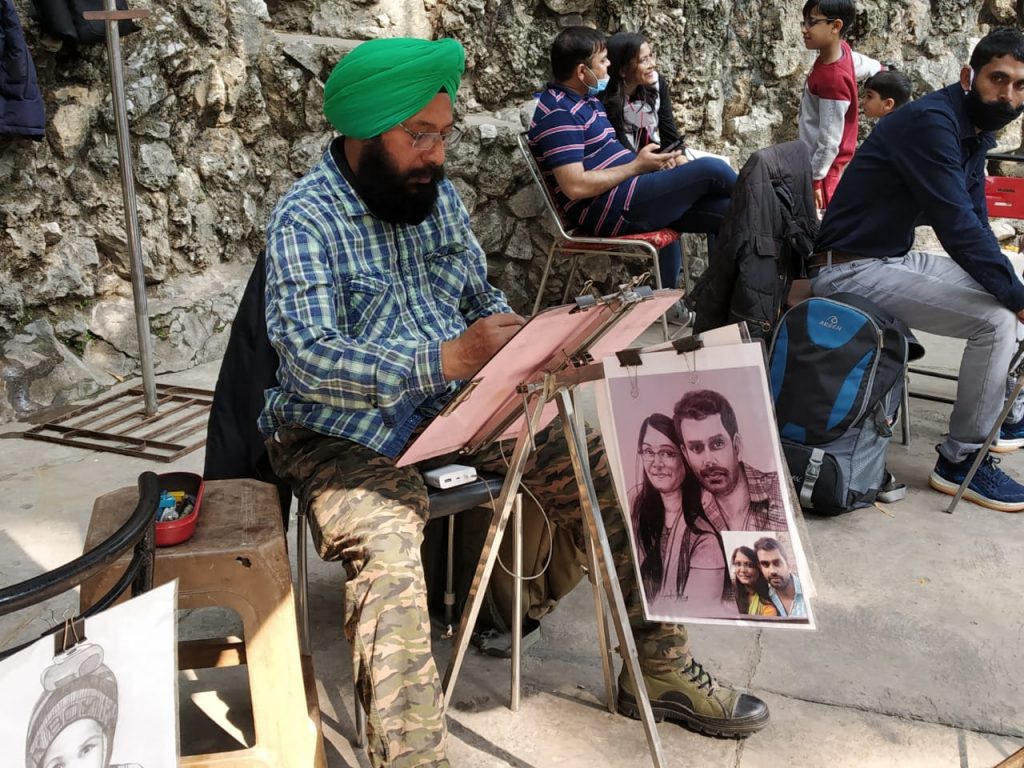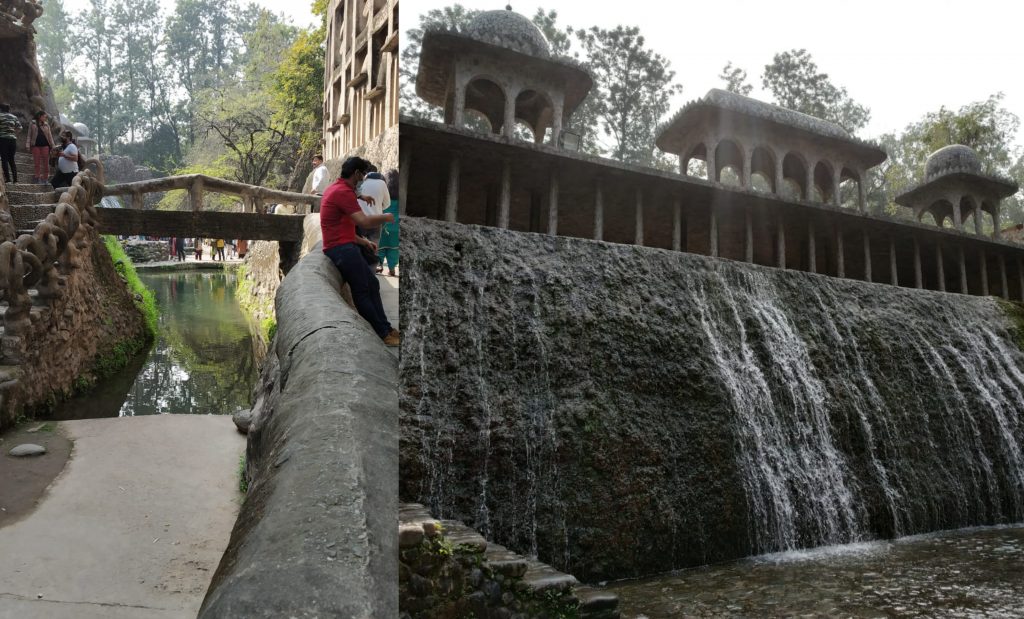 Also see: Dalhousie pictures: The place with picturesque hills heals you