Think about Srinagar and the first thing that comes to your mind is Dal Lake. The capital city of Jammu and Kashmir is completely based around the iconic lake. And once you think about Dal Lake, you automatically see the visuals of the beautiful little Shikaras (boats).
In fact, Dal Lake without Shikara is like body without soul. One can find a large number of them going around the lake in their sweet, own pace. Just like an antithesis to the fast moving world we all are used to. The boats are in different colours, each offering a new dimension to the waters below.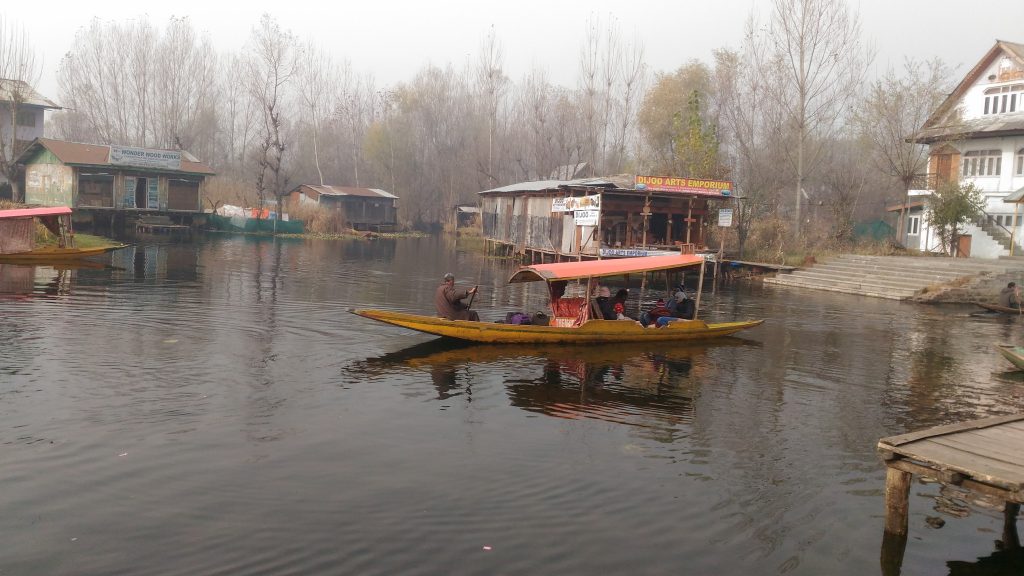 The Shikara ride is a soothing experience in itself. The man riding the boat will show no inclination of hurrying up whatsoever, which adds to the serenity. To see other pretty boats passing around you offers a childlike pleasure. Most of the times, the men riding the boat nearby you will offer a smile.
Despite it being a hand ridden boat, the Shikara offers very comfortable seating. There are cushion seats on both sides, with one side offering the luxury of almost lying down while feasting on the view.
At times, you won't feel as if you are in the middle of a lake because of the frequent vendors that would pop up regularly. They sell varied range of items like saffron, clothes, dry fruits and vegetables while you will also find professional photographers.
A floating canteen or fast food corner took us by pleasant surprise. To sip Kahwa in the Shikara was quite something. The guy also sells snacks like Maggi, pakodas, Chinese, Pasta and some beverages.
The problem area is that the vendors can get too pestering if you refuse to buy. This is seen not only in Dal Lake but in other areas of Kashmir too. The other minus point is that the water of the lake has become quite dirty. But the efforts of the Srinagar Municipal Corporation (SMC) can be seen in cleaning up the lake daily.
Some distance away at the far end lies a market selling textile and show piece items. There are proper shops, so one is required to alight from the boat to pay a visit.
The green vegetation might appear as if it is floating but the area is actually hard ground. And it is not a wasteland or weed. They grow vegetables in and beneath it.
The Dal Lake also has hundreds of houseboats lined up.  They are proper hotel rooms with all the facilities one would expect. Staying and, most importantly, sleeping in rooms inside a lake is quite an experience. These houseboats don't float like they do in Kerala.
The Hindi film Mission Kashmir was shot in one of the houseboats here. Being a film buff, the very mention of Kashmir makes me recall the Hrithik Roshan and Preity Zinta starrer. This was the film that enlightened many in the country about Kahwa.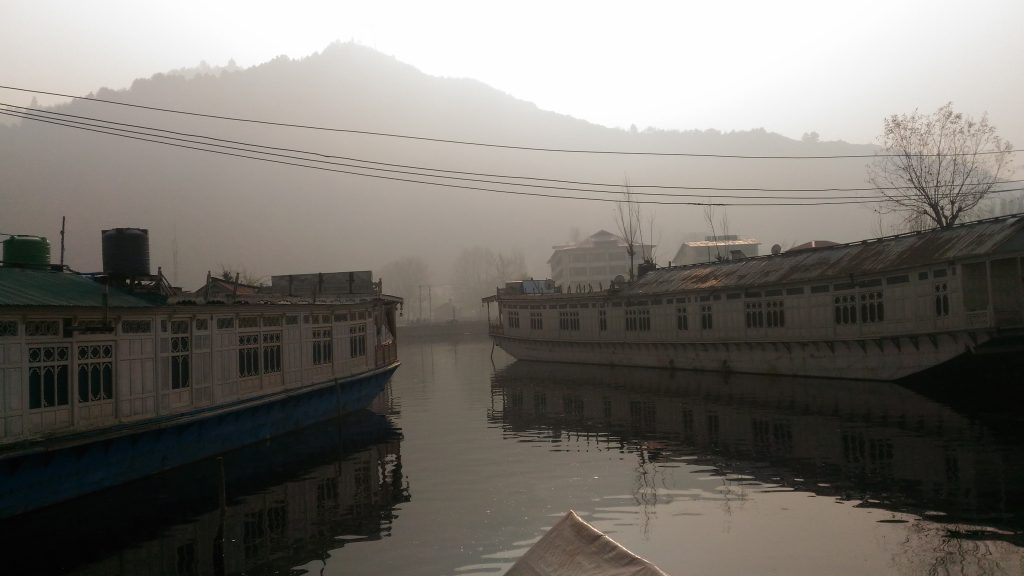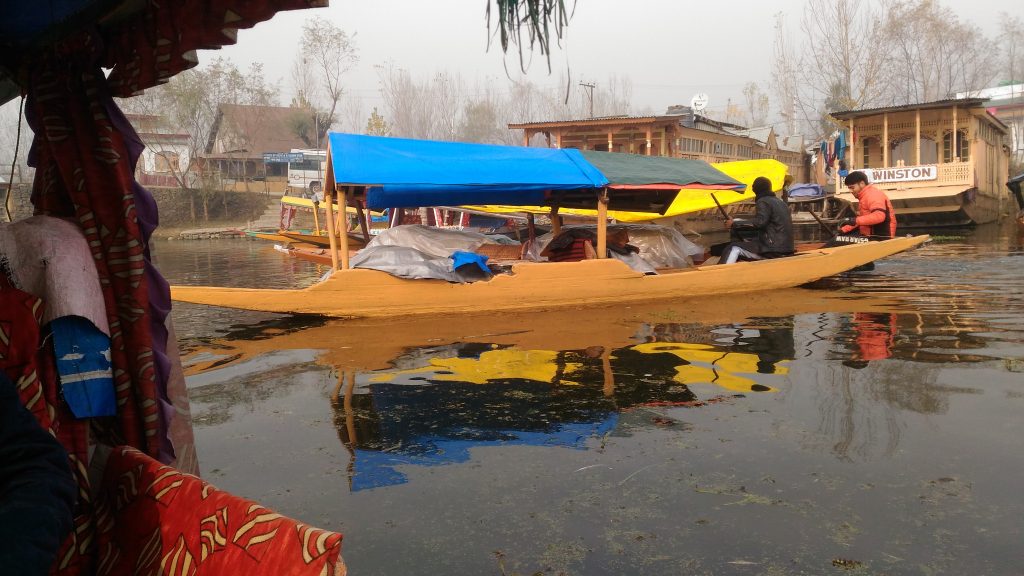 Pictures and write up: Keyur Seta
This is something I have observed among people in Mumbai (including me). We visit far off places very often but fail to relish the experience of nearby destinations. I have been to various places in north and south India. But I explored Pune properly for the first time in May despite living in Mumbai all my life.
The same happened again last month during our office trip/ picnic to Alibaug.
Alibaug or Alibag is a coastal town in Raigad District of Mahrashtra. It is considered an ideal picnic spot. People usually spend time over here on the famous Alibaug beach or the various resorts and guest houses. The easiest way to reach there from Mumbai is to take the ferry or jetty ride to Mandwa from the Gateway Of India and then go by bus.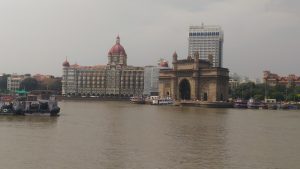 Just halfway during our ride from Mumbai to Mandwa I was amazed by the experience. This also made me regret not experiencing this before after growing up. The last time I took the jetty to visit Alibaug (via Mandwa) was way back in the early 1990s, which I hardly remember.
We took the more comfortable and kind of luxurious jetty called Maldar. It costs Rs 125 in the lower deck and Rs 150 in the upper. I would advise you to go for upper so that you get a chance to visit both sections during your journey. Upper deck ticket holders can visit lower but that isn't the case vice versa.
They also have an air conditioned section costing only Rs 15 more. But it doesn't make sense to sit in the AC and not experience the sea ride from the open. The ferry also serves snacks and beverages at reasonable rates.
The journey from Mandwa to Alibaug is around 30 minutes by road.
By: Keyur Seta
More pictures from our ride: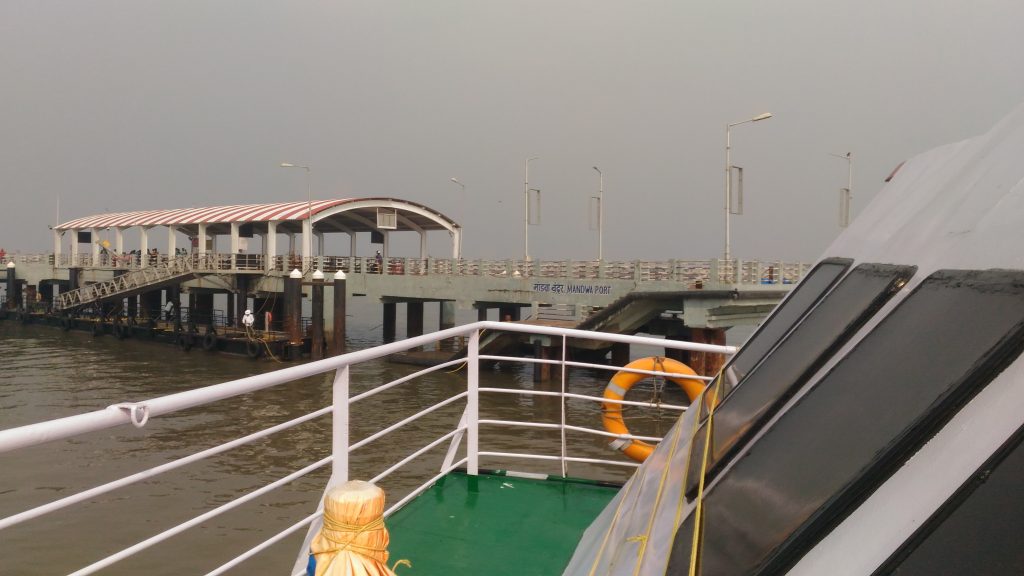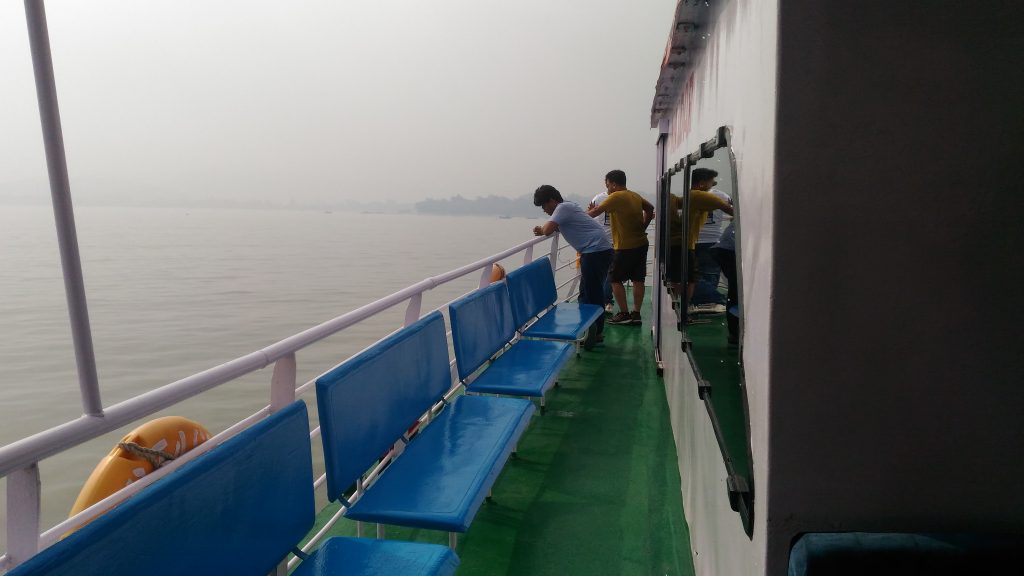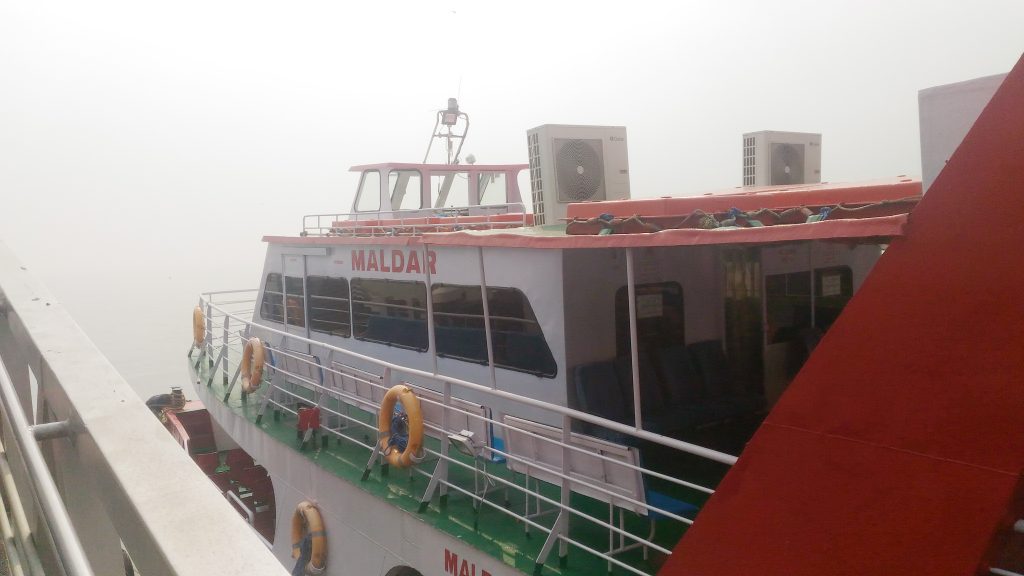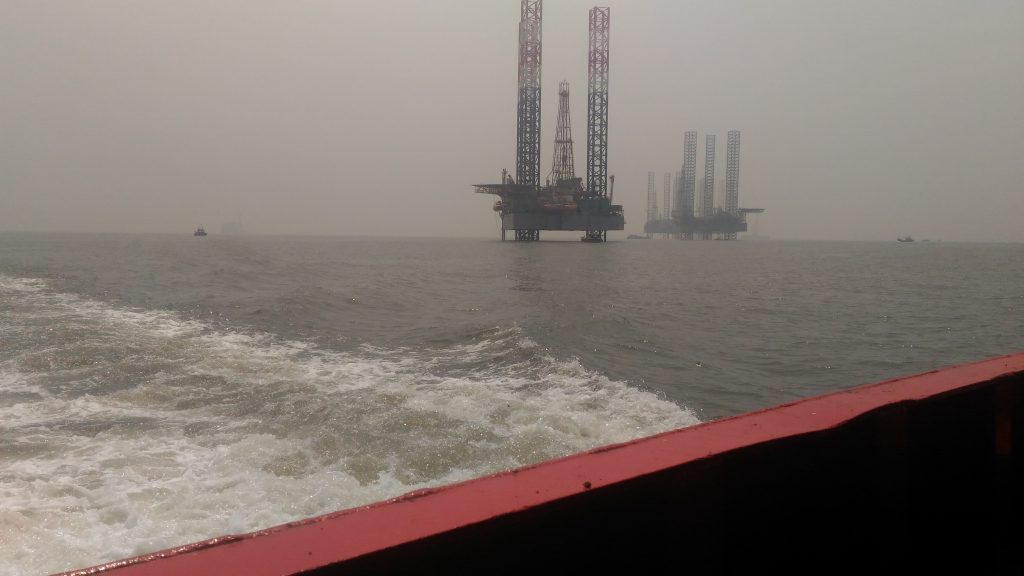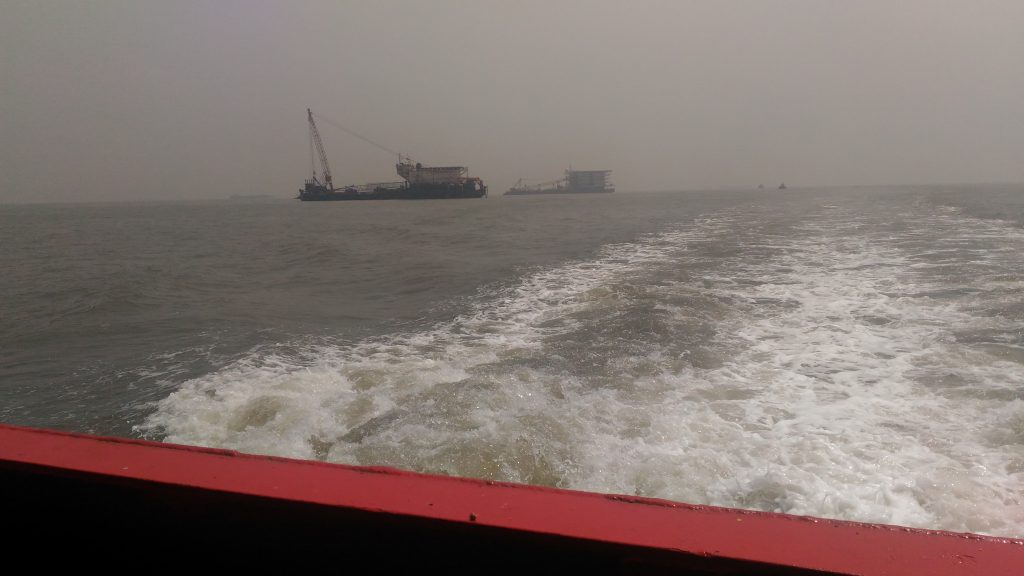 By: Keyur Seta
For a Mumbai resident, visiting Lonavala is no big deal as the hill station is close by. But I had never visited the place in monsoon, although I have heard plenty of times about the magic the place creates during that time of the year. It's just that it never happened, until a couple of days ago when our office took us to that place for a picnic.
As soon as we even reached the outskirts of Lonavala, I was amazed by the scenic beauty of the place which went few notches higher due to the monsoons. Thankfully it was raining throughout our stay of two days. Despite visiting the place quite a few times in my life, it appeared different this time due to the rains. The scenes of fog on mountain peaks is something I can't stop thinking.
Do see the pictures yourself (Click to enlarge the pictures).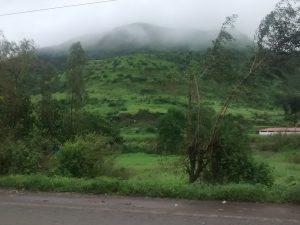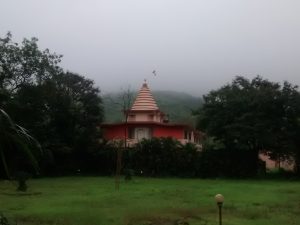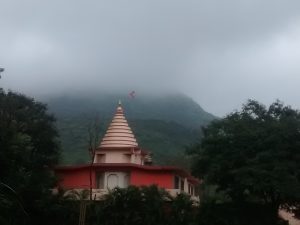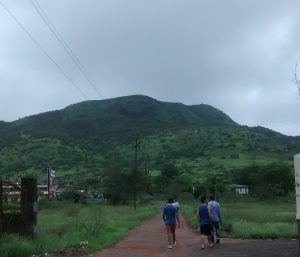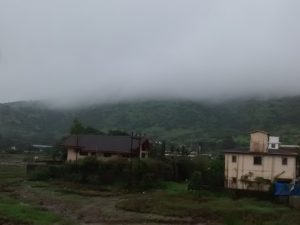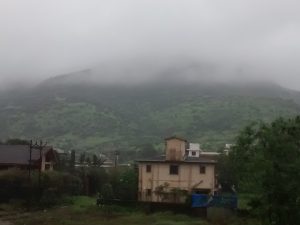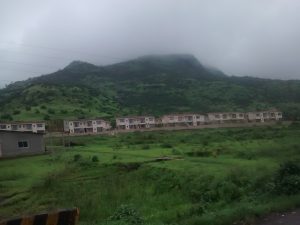 "This post is a part of the book review program of at Saevus Wildlife India in association with The Hemchand Mahindra Foundation for the book Capturing Wildlife Moments in India" 
Photographer & Author: Ashok Mahindra
Presented By: Bombay Natural History Society (BNHS) and Oxford Publishers
Rating: * * * *
Review By: Keyur Seta
The main aim of Wildlife Photographers is to make the reader experience a wild safari inside a jungle while sitting miles away. Their task is difficult than video shooters due to the reliance only on still pictures. Ashok Mahindra's e-book 'Capturing Wildlife Moments In India' achieves this aim hands down. This is not the only achievement of the book though.
'Capturing Wildlife Moments In India' is a collection of wildlife images, which includes animals, birds, reptiles and also nature, clicked by Mahindra over a period of time at different national parks of India.
The book is a treat not only for wildlife lovers but also for city dwellers trapped in concrete jungles. The well-shot and well thought pictures transport you to the raw interiors of forests. But, as mentioned by Mahindra, wildlife is not only about wild animals. Therefore, he has also given importance to other aspects of jungles. Other impressive feature is the trivia about some species and the back story behind the capturing of a number of pictures.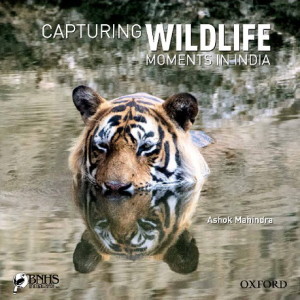 It is difficult to select few best among the 100 + pictures. But these are the ones that stand out:-
- Images of the Royal Bengal Tiger
- Asiatic Elephants spraying mud over their bodies to combat heat.
- Sal Trees at Kanha National Park, Madhya Pradesh.
- A spider trying hard to trap a butterfly
- A crocodile, deer and a bird appearing together.
- The picturesque Jogi Mahal below Ranthambhore Fort, Rajasthan.
- A mother elephant trying to convince her kid to get inside a lake.
- A Spotted Deer ready for mating.
But apart from presenting wildlife pictures, the deeper intent here is to encourage sustainability of wildlife habitats that are diminishing rapidly. It is like a wakeup call to the people of today's times. The photographer-cum-author has also provided a list of solutions for the same.
Coming to the minor negative points, the written matter on some occasions needs to be short since it is a pictorial book. This becomes more problematic due to the very small font as one is required to zoom in and out regularly.
Overall: 'Capturing Wildlife Moments In India' is a pleasurable jungle safari.
More pictures from the book:-
(Click to enlarge)
(Note: The following article is not a car review. It lists down the author's opinions on the features of the car.)
This post is a part of the Get. Set. Bolt. activity at BlogAdda.
By: Keyur Seta
The mention of Tata Motors instantly brings to my mind the Tata Zest experience, which was an interesting and memorable bloggers' activity in Goa in association with Blog Adda. The same memories were revived when I came to know of another Blog Adda activity with Tata Motors, this time about their upcoming car Tata Bolt.
As per the exercise, we, the bloggers, had to visit a mall, where the Bolt is displayed for the public, and inspect the car and write down its features. To be honest, I hardly possess any knowledge about cars. So my description about the features is more like that of a layman.
Space: The comfort of the passengers holds high importance as it is the first thing that a passenger notices. It holds more importance if one goes on a long drive. I found Tata Zest to be well spacious. But I found Bolt even better on that aspect as I was able to stretch my legs well forward, both in front and back seats. Talking about wideness, the back seat is also as wide as in the Zest.
Dickey: You realize that the makers have cut down the space of the dickey in order to make it spacious. But when you do check the dickey, you realize they have compromised its space on a lesser degree only. Plus, its design is such that it doesn't make much of a difference in terms of the space.
Body: The body of Bolt is smooth, shining and attractive. It feels good to caress it. What's more important is that apart from the looks, it also appears strong.
Engine: Without going into the technicalities of the engine, let me tell you that the look of the engine was a pleasant surprise for me. Its super stylish looks made it very attractive, which isn't the adjective we use to describe engines of normal cars. It looks somewhat similar to the one we see in sports cars.
Steering: Bolt has a modern electronic steering, which is comfortable to operate.
Modes: You can switch on any of the three modes. 1) Sport: As per the name, it is useful when you just wish to zoom ahead fast. 2) Eco: Helps in fuel efficiency. 3) City: This one is a balance of the first two.
Entertainment: It has eight speakers that produce impressive surround sound. And as expected from a new age car, its music system has gadget connectivity features with touchscreen facility.
Technical Aspects:
Petrol Version: Revotron 1.2T with Max Power of 90 PS @ 5000 RPM
Diesel Version: Quadrajet 1.3L with Max Power 75 PS @ 4000 RPM
(The mileage and price are not revealed yet. They shall be revealed later this month at the launch [January].)
By: Keyur Seta
I had taken part in BlogAdda's Zest Up Your Life (organized by Tata Motor's Zest car) contest just for time pass. Since they were giving FlipKart vouchers for all entries, I thought there is nothing to lose. So I wrote a post in just about 20 minutes and after few days, I got a mail from them saying I am selected for a trip to Goa! A real-life experience of "Kahani mein twist!" On Tuesday July 22, none was knew we would be in Goa for the weekend. Read my winning entry HERE.
(Click on picture to enlarge.)
Before this trip, I had been on a flight just once. That was back in 2001 and, unfortunately, it was a terribly scary experience due to some issue with the flight or the weather; I don't remember much as I was almost a kid then. So, obviously I was a lot jumpy before the take off. I found some assurance from the person sitting next to me as she was also as Anari as me when it came to flying.
As the flight took off from Mumbai, I could only recall the scene from Pyar Toh Hona Hi Tha, where a truly petrified Kajol forced the pilot to return to the airport abruptly just after the take off. (Now while I am writing this, I wonder why I didn't recall the scene from 3 Idiots since that was more recent; probably because R Madhavan's character wasn't scared.)
Coming back to the present day from flashback, I felt a jolt on my nerves when the flight went airborne. This was followed by a jhatka of a more intensity when it went further upwards. I saw the serene expressions of people around me and I wondered, "Are they in some other world?" However, that was the end as far as my nervousness was concerned. There wasn't any 'ooh aah ouch' experience when the plane landed. So now was the time to indulge in the paradise called Goa!
The welcome by the staff from the Zuri Hotel was more than overwhelming. Who would have expected to be welcomed royally with a teeka on our forehead? I almost told them, "I think you are mistaken. I am not representing any international or IPL cricket team." At least, I can now say I had an off field experience as a Cricketer, if not on field.
As expected, the rooms were luxurious and the view of green lawns was incredible for someone like me who is always eager to experience any part of nature. Although the bathrooms were super luxurious, I have a big request to the hotel authorities to provide (don't you dare laugh) a bucket and a tumbler (okay, you can laugh).
A bloggers meet or trip is surely incomplete if one doesn't find interesting bloggers to interact with. I had my doubts whether I would find fellow Common Men (that also includes women). Thankfully, I did! The people I met, interacted and roamed with not only shared the wave length with me but also became thick friends.
My only suggestion to the organizers and BlogAdda is that they should allow more free time to the bloggers to roam around Goa. After all, people don't visit this part of the country often, especially those coming from as far away as Kolkata. I can fully understand the tight schedule and the need to promote the sponsors. So just 2-3 hours should be enough.
Overall though, it was a welcome break on a weekend due to the serenity provided by the place. Contrary to what others say, I have always found Goa to be one of the best places to experience peace. Read more about it in my post on my first experience in Goa HERE.
The fact that it was completely unexpected made it more valuable. All thanks to BlogAdda and Tata Motors.
More photos from the trip:
(Click on picture to enlarge.)
By: Keyur Seta
Firstly, I have absolutely no experience about driving a car and I also possess no knowledge about cars or automobiles whatsoever. The reason for this, honestly, is my complete lack of interest in the subject. This is also seen from the fact that I hardly even know the names of cars except, Fiat, Ambassador, Maruti, Zen, Santro, etc. However, I do possess lots of experience of traveling in cars. So I am presenting the view of a traveler of Tata Motors' Zest Car.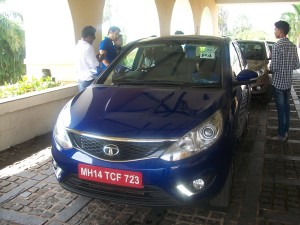 Here it goes:-
Smoothness: As soon as the Zest started, I felt the quality of roads of Goa suddenly improved. In other words, the drive was absolutely smooth. In fact, I have hardly experienced such a smooth ride ever, so much so that we almost didn't feel the bumpiness of the roads.
Spacious: The car scores high marks in spaciousness too as three medium sized people can easily fit in the back seat without feeling crammed for space. Considering the high rates of obesity among today's children and youngsters, this point is a big advantage.
Digital: The digital features as far as synchronizing your phone with the car is concerned, are very user friendly indeed. The process of answering the call and sending messages is very friendly and simple.
Seat: On dreary long drives, the big disadvantage that can irritate people traveling in it is the discomfort due to the seats. Thankfully, nothing of that sort happened while traveling in Zest. I hardly felt the tiredness that we usually feel after a long drive.
Shape: Again, I have no knowledge as to what the ideal shape and design of the car should be and how it can be judged. But I found the shape of the Zest very much to my liking. It is simple yet pleasing.
So here was a complete layman's point of view of experiencing Tata's Zest.
P.S: The above review features both the diesel and petrol versions of the car. The diesel car appeared smoother than the petrol one. Apart from this, the rest of the points are applicable to both. The important factors of price and mileage aren't disclosed yet by the makers.
More photos of the Zest: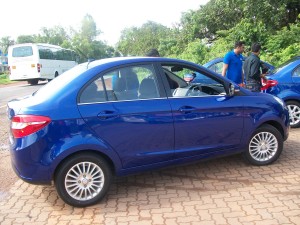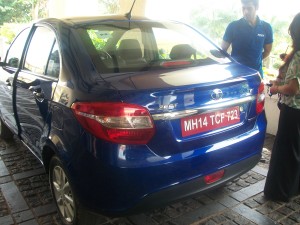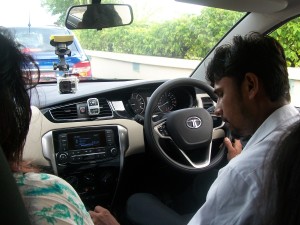 By: Keyur Seta
Three weeks back, I finally got a chance to visit Goa for the first time in my life. Since I had never seen the place before in real, all my knowledge about the place came from Hindi films. As almost all Bollywood films have portrayed the place in the same manner (except few films like Dum Maaro Dum), not since years but decades, I kind of developed an image of the place from what I have been seeing on celluloid.
This is how Hindi films have portrayed Goa:-
Goa is all about beaches. In fact, beaches are the only things worth seeing in the place.
The place is thronged by hardcore party lovers who consume as much beer or some liquor as we consume water. Of course, some of the males have to be topless and the females, skimpily clothed.
Every now and then you will come across a person humming a song in English or their local language while playing a guitar. It is mandatory for the person to wear a typical Goa shirt (with pictures of coconut trees), shorts and of course a big hat made out of cane.
Locals add the word 'man' after every sentence while speaking Hindi. Examples – 1) Hi man! 2) Kaisa hai man? 3) Kya baat kar raha hai man? 4) God tumhara prayer zaroor sunega man.
(To follow us on Facebook, click HERE.)
Due to such portrayal of Goa, I wasn't too keen on visiting the place, more so because I am not fond of beaches and I simply can't stand these so-called parties with liquor. But since I badly needed a change, I went ahead with the trip. And today as I look back, I think it was one of the best decisions of my life. The reason I am saying this is because Goa is much, much more than what Hindi films have shown us. Of course, the above mentioned scenarios are experienced over there but, from what I saw, not often.
As surprising as it may sound, I found Goa very serene and peaceful. I experienced this not only in the locality where we stayed (Calangute) but also in the places we visited – the peaceful Thivim Railway station, Avenida Dom Jao Castro Road in Panaji, Sinquerim Beach, Fort Aguada, Vagator Beach, Dona Paula, Basilica of Bom Jesus, Shantadurga Temple and lastly Margao (Maybe you can feel the same in the pictures posted here). A lot of calmness is also felt while travelling from one destination to the other as one could see the beautiful small houses or huts, local shops, a group of locals chit chatting under a tree in villages, lakes, forests, picturesque mountains, small roads of small towns, etc.
I firmly believe that the beauty of a particular place multiplies if the locals are warm hearted and sweet. After my experiences and interactions with the locals in Goa, I can surely say the same for Goa. This definitely adds on to the peace. The big example of this was our guide Ramakant. Although he was hamming his way while explaining the places, it was his sweet and friendly nature that stood out.
But another thing that hugely impressed me is the cleanliness practiced by the people (even on the beaches) and the civic maintenance in every part of Goa. I hardly saw any litter or waste lying on the roads. I don't even recollect anyone spitting on the streets. Although this increased my respect for the place, it also made me feel bad thinking about the state of my hometown Mumbai where people consider the whole city as a dustbin, toilet and what not.
And talking about the civic body of Goa, I feel the BMC (Brihanmumbai Municipal Corporation) is a big joke in comparison to it. The former not only makes sure the place is clean and tidy but also puts in lots of effort and money to add beauty to the place. So henceforth, I would laugh at anyone who would label Mumbai as the most developed city. Insanely building more and more skyscrapers, letting miscreants destroy the city and unnecessarily buying cars thereby adding on to the traffic is certainly not development.
So regardless of what Hindi films show, the real Goa is seen only after visiting it. From the points mentioned above, it is needless for me to say that I will visit the place again.
(To follow us on Facebook, click HERE.)
Some more pictures: -