Think about Srinagar and the first thing that comes to your mind is Dal Lake. The capital city of Jammu and Kashmir is completely based around the iconic lake. And once you think about Dal Lake, you automatically see the visuals of the beautiful little Shikaras (boats).
In fact, Dal Lake without Shikara is like body without soul. One can find a large number of them going around the lake in their sweet, own pace. Just like an antithesis to the fast moving world we all are used to. The boats are in different colours, each offering a new dimension to the waters below.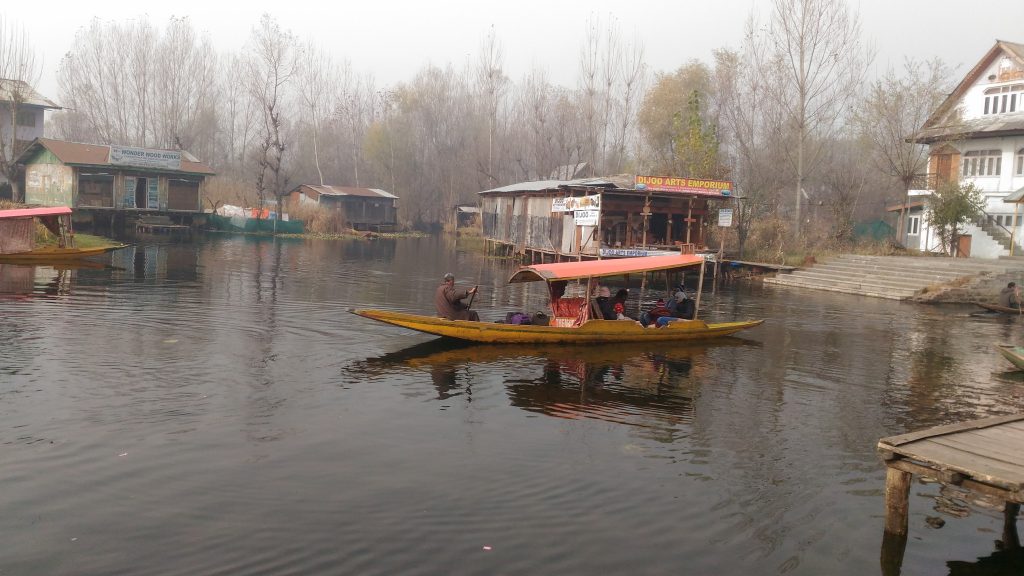 The Shikara ride is a soothing experience in itself. The man riding the boat will show no inclination of hurrying up whatsoever, which adds to the serenity. To see other pretty boats passing around you offers a childlike pleasure. Most of the times, the men riding the boat nearby you will offer a smile.
Despite it being a hand ridden boat, the Shikara offers very comfortable seating. There are cushion seats on both sides, with one side offering the luxury of almost lying down while feasting on the view.
At times, you won't feel as if you are in the middle of a lake because of the frequent vendors that would pop up regularly. They sell varied range of items like saffron, clothes, dry fruits and vegetables while you will also find professional photographers.
A floating canteen or fast food corner took us by pleasant surprise. To sip Kahwa in the Shikara was quite something. The guy also sells snacks like Maggi, pakodas, Chinese, Pasta and some beverages.
The problem area is that the vendors can get too pestering if you refuse to buy. This is seen not only in Dal Lake but in other areas of Kashmir too. The other minus point is that the water of the lake has become quite dirty. But the efforts of the Srinagar Municipal Corporation (SMC) can be seen in cleaning up the lake daily.
Some distance away at the far end lies a market selling textile and show piece items. There are proper shops, so one is required to alight from the boat to pay a visit.
The green vegetation might appear as if it is floating but the area is actually hard ground. And it is not a wasteland or weed. They grow vegetables in and beneath it.
The Dal Lake also has hundreds of houseboats lined up.  They are proper hotel rooms with all the facilities one would expect. Staying and, most importantly, sleeping in rooms inside a lake is quite an experience. These houseboats don't float like they do in Kerala.
The Hindi film Mission Kashmir was shot in one of the houseboats here. Being a film buff, the very mention of Kashmir makes me recall the Hrithik Roshan and Preity Zinta starrer. This was the film that enlightened many in the country about Kahwa.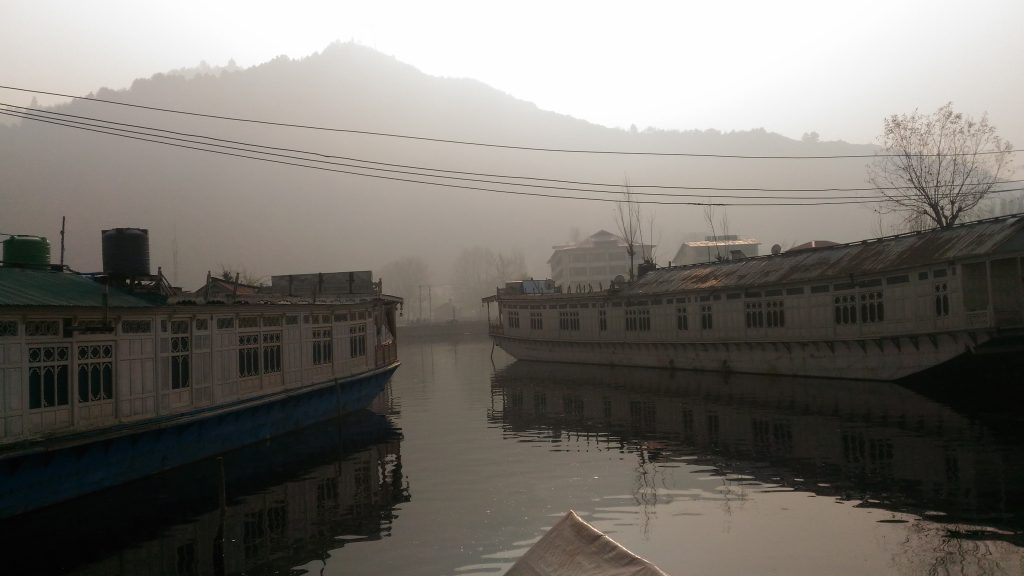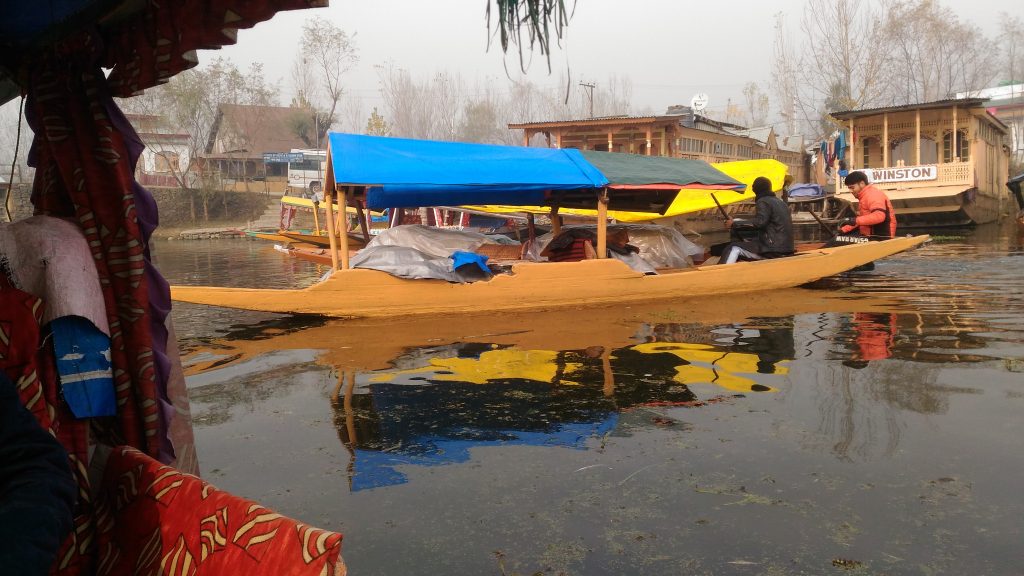 Pictures and write up: Keyur Seta