Very few films make the kind of noise Sandeep Redddy Vanga's Animal is making right after its release. The movie, starring Ranbir Kapoor in the lead as Ranvijay Singh, is being called out for its severe violence and the promotion of misogyny. There have been countless articles and social media posts on the same and they just keep on increasing with every passing day.
(SPOILERS ahead)
After finally watching Animal today, I am not impressed. But my dislike for the film is more for other reasons. No doubt, I also felt that it promotes misogyny through its central character. He is someone who doesn't treat his wife as equal in any away, though he makes it look as if he loves her. Worse, he sleeps with another woman secretly. Although he confesses about it, he has no remorse and, on top of that, tries to justify the same. His worst behavior pattern is the violence he metes out to his wife and he doesn't feel guilty for that too.
I can somehow look at Ranvijay for being thoroughly mentally ill (although it's too difficult) and the film as a case study of a person suffering from severe mental disorders and what happens when your family doesn't take action when you start showing such signs so early in life.
Coming to the violence in Animal, I didn't find it problematic as we have seen worse than this in Hindi web shows released in last three and a half years. Even a film like Rakht Charitra, which released 13 years ago, had almost the same level of violence and gore.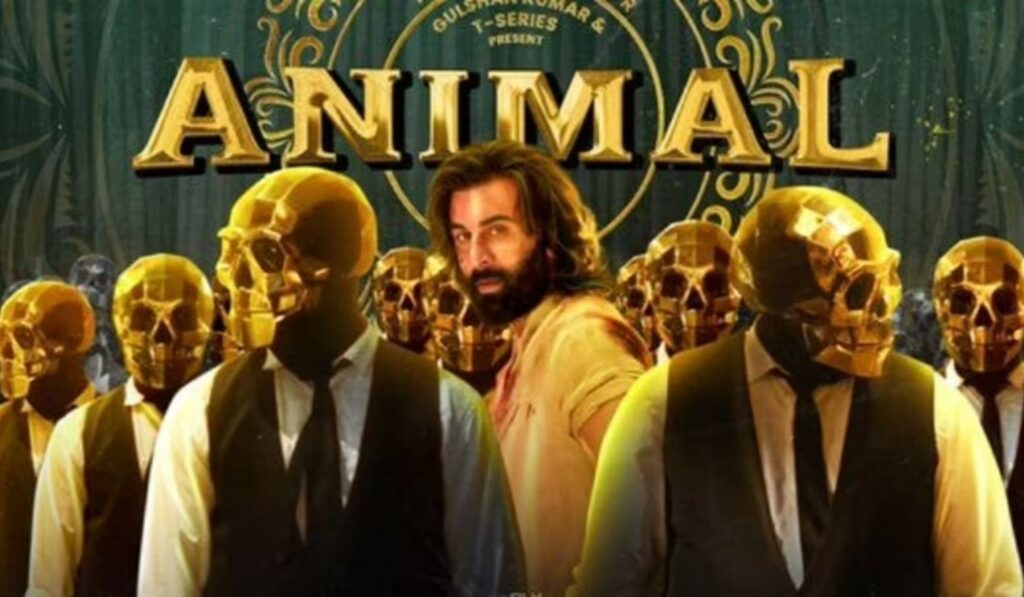 My major issue with Animal is its silly storyline and its narration. The most laughable aspect here is the complete lack of police or the presence of any sort of authority. Ranvijay announces on national television that he will behead the person who tried to kill his father but there is just no reaction to the threat. As a school kid, he brings a rifle in school and fires it in the class but doesn't face any consequences, leave alone arrest.
Here comes the biggest one. Ranvijay gets hold of the huge machine gun that has gained popularity on social media in recent times. The number of gunshots fired in that scene is the same as one can see in a war between two countries. But despite the crazy amount of violence and the fact that Ranvijay killed over 100 people, he faces absolutely nothing and gets treated after being injured. Despite the fact that all those whom he killed were goons and criminals, one would expect him to fact at least something from the law.
This is not the only example though. There are various such moments in the film where you are astonished by the complete absence of law enforcement agencies in any way, even in foreign countries. One can somehow excuse these instances if the film is a madcap comedy or a mindless action thriller. But Animal definitely doesn't fall in this category.
The movie also suffers from an abrupt narrative. The most important incident of Ranvijay's father getting shot and the former returning to India happens so suddenly that it doesn't impact you. One can understand that the aim here would have been to present the incident in an experimental or out-of-the-box style but it doesn't work. The protagonist's transformation from a young kid to a man possessed is also abrupt.
The worst of such incidents happens in the second half when one character is about to die and is in desperate need of a heart transplant. We are told that there is only 1% chance of that person getting a heart transplant done. But we, as an audience, don't even realize when the transplant gets done and the character gets a new lease of life. Such an important incident is presented in a lazy manner.
Perhaps, the acting is the biggest plus point here, apart from the technical areas. If the writing would have risen to the same level, Animal would have been a different beast altogether (pun intended).
Also read: Indi(r)a's Emergency review: Show's the period's relevance today