Kisan Baburao Hazare aka Anna Hazare started his non-violent fight for the implementation of the Jan Lokpal Bill in April 2011. But his movement gained tremendous momentum only on 15 August 2011 when he sat meditating at the Gandhi Smarak at Delhi. He announced fast unto death from the next day onwards if the bill isn't passed with the points included by him and his NGO India Against Corruption.
People got attracted to the sight of Anna meditating and started joining him. It had a similar effect on me as I was watching it on TV. I vividly remember a young man telling a news channel reporter, "This is the first time in my life that I am feeling patriotic." These scenes instantly had an effect on me.
From the next day onwards, rallies and agitations started taking place in Mumbai through IAC's city wing. I didn't even feel the need to think before becoming a part of it. All these years, I was eager to do something for the country but didn't know how. This movement finally became an answer.
We were determined to bring the Jan Lokpal Bill in practice. I had gone through it and I was convinced it would help eradicate corruption. Deep inside, I was wondering how, when and whether it would be implemented. But I repressed these thoughts back then and was pretty successful at that.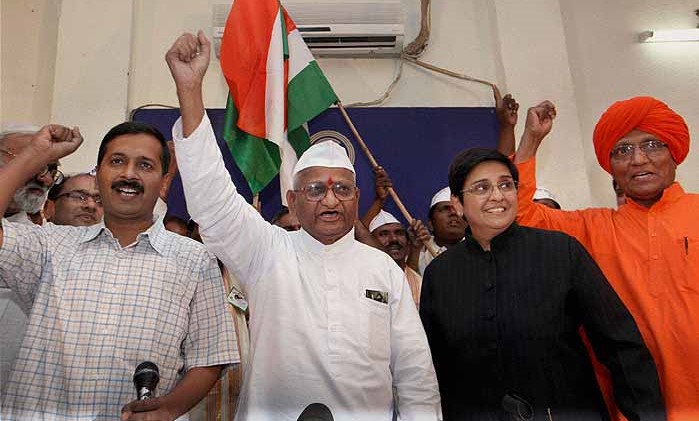 Similarly, I found thousands of youngsters with a similar patriotic zeal. They too always wanted to do something for India but never had the means. They finally got one. This was visible from the loud slogans hailing Mother India and Anna during the rallies. We walked and walked without any pain in various rallies.
The most memorable moment was the mega rally planned from Bandra station to Juhu Circle. The distance was long but I, like others, never felt that. On top of that, there were heavy rains but we kept marching on without umbrella or any cover.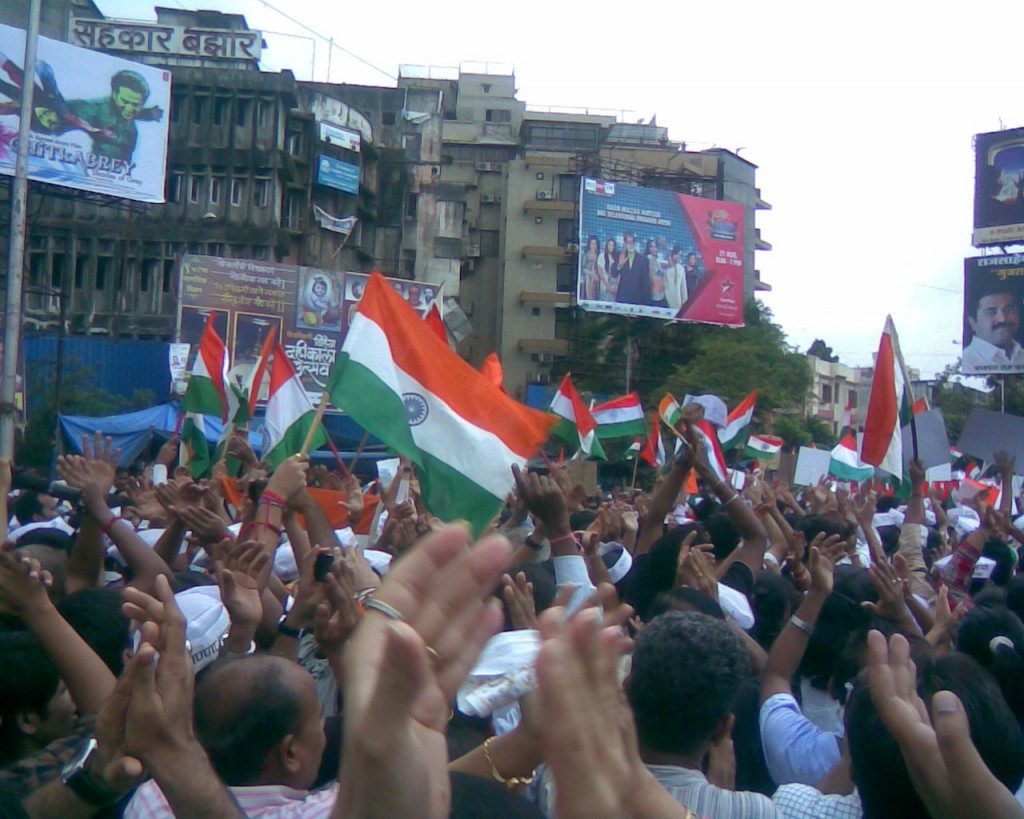 People around me and on social media claimed that we are lucky to have got a chance to take part in something similar to India's freedom movement and I believed them instantly. I always felt I should have been born before India got independence so that I could have taken part in the freedom movement. This dream was getting fulfilled in 2011.
Another memorable incident was the protest outside MP Priya Dutt's house at Pali Hill, Bandra. Even four police vans and a large number of cops called in for a small group of non-violent protesters didn't scare me even a bit. Under normal circumstances, I would have been frightened.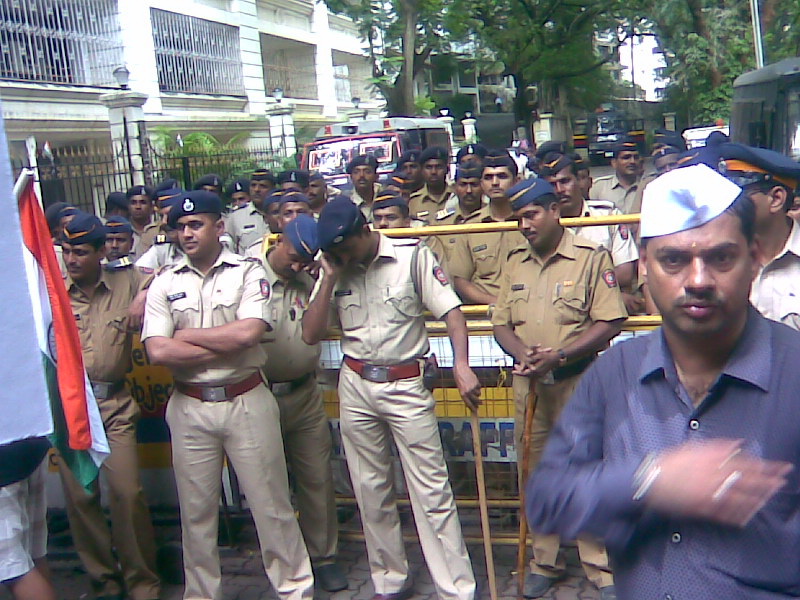 In the meanwhile, we were also keeping an eye on the happenings in Delhi where Anna was on hunger strike. Apart from having grave concern for Anna's health, we were rejoicing at popular celebrities like Aamir Khan, Rajkumar Hirani and Sonu Nigam showing open support for Anna.
Finally, after days of extreme protests, the central government agreed to the demands (at least, this is what was told to us) of Anna and IAC. He was finally going to end his fast.
The moment when Anna did that by having lemon juice through the hands of two little girls was a moment of triumph. The IAC organizers literally spelt out the names of the communities the two girls belonged to – Dalit and Muslim – but I was too naive to understand the politics behind it.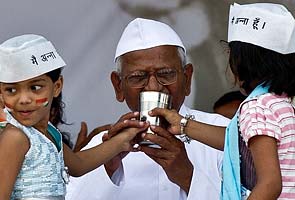 After we were told that the government has accepted the demands of the IAC for the Jan Lokpal Bill, we returned to our normal lives. But later on, it was said that the government has taken a U-turn and Anna will be sitting on fast yet again in December. The location chosen was Mumbai and my joy new no bounds.
The agitation that started on 27 December 2011 couldn't achieve much. Not many people turned up at the venue at BKC, Bandra. Finally, Arvind Kejriwal, one of the main members from Anna's core team, decided to enter active politics and the agitation was called off. Anna stayed far away from this plan as he didn't believe in becoming a politician.
This was probably the end of the struggle for the implementation of the Jan Lokpal Bill. After doing some protest against the arrest of cartoonist Aseem Trivedi in 2012, Kejriwal went onto start Aam Aadmi Party (AAP). His party has fought three elections in Delhi out of which they won two with miraculous numbers.
Kejriwal might be a better CM than few others in India. But he or anyone from his party are not even uttering the term 'Jan Lokpal Bill', leave alone doing anything to implement it. He became the CM for the first time in 2013 by targeting the then CM Sheila Dixit. He had vowed to initiate action against her in corruption cases in 2013 but that too didn't happen [she passed away in 2019].
Of all the people from Anna's core committee, Kejriwal has benefitted the most. Their other core member and ex celebrated cop Kiran Bedi too benefitted in some way. She tried her hand in politics by contesting for BJP in 2015 Delhi elections but lost by a large margin. But she was later made the Lieutenant Governor of Puducherry.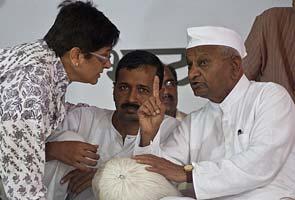 The whole movement got another jolt in December 2013 when Anna agreed to the terms of the bill passed in the Parliament by Congress and BJP.
The scenario today after 10 years:
Looking at the larger picture, it seems that the aim of the whole movement was to bring BJP in power in India. I also realized that a lot of people had taken part in the movement just because they wanted BJP in power. And it worked out so well for them!
I also found news reports about Right Wing groups being in charge at Delhi's Ramlila Maidan when Anna was on fast. This was also a major indication.
The scenario in India is completely different after a decade. Earlier, corruption was the villain. Now there is an addition of rampant hatred for anyone who doesn't believe in the problematic ideologies of supporters of one political party. They want us to believe that things have become so much better and if you don't agree with them, you become an anti-national.
Around 10 years ago, our motto was to make India great. Today, after 10 years, we are just hoping and praying that things shouldn't, at least, become worse than what they are right now.
Takeaways:
I have no hesitation in accepting that the whole Anna Hazare movement has yielded nothing good and has, in fact, made things worse. Like me, I know others who feel that they have been played with.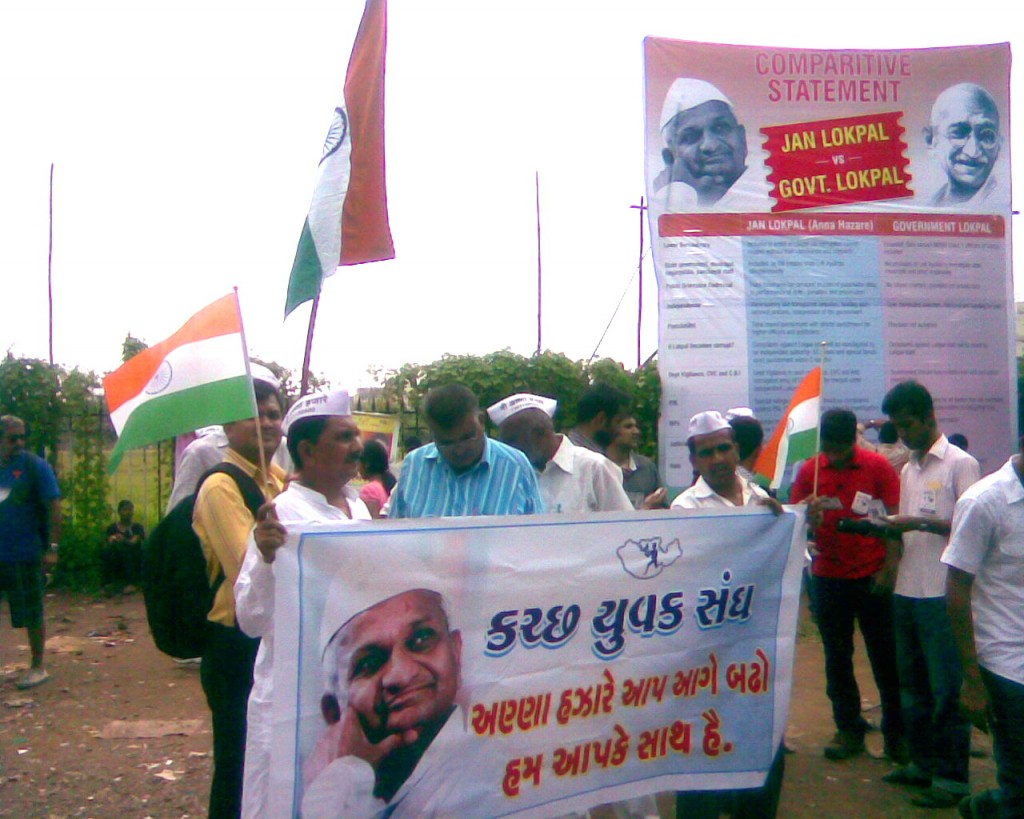 But at the same time, I can't deny that I gained interest in politics or in the current affairs of the country only because of this movement. Before that, I didn't know the difference between MP and MLA. So, at the most, it has helped me at a personal level; not that this is a major achievement though.
Like many others, I too feel bad to see Anna not even speaking up [I really don't want him to fast or do something like that] against the wrongdoings of the current government or people who are a part of it. It's clear that he was concerned for the country only pre-2014.
Anna has always been a practitioner of Gandhi's non-violent ideology but he doesn't find it necessary to at least speak up against the violent events and speeches have taken place in recent years against innocents.
There have been few instances in recent years where Anna has announced to go onto a hunger strike against the current government, mostly for the welfare of farmers. But it always ended soon or didn't begin at all after he got some assurance from someone from the ruling party.
Today, I am not a supporter of Anna. But maybe because of his achievements at Ralegan Siddhi and his various other contributions to the society, it's difficult for me to hate him.
Also read: