Two days back it looked like just another Saturday during the second COVID-19 wave until Aamir Khan shared the news of his divorce with Kiran Rao. It just suddenly triggered reactions on social media and What's App as if lava erupted from a mountain. And it continues to be so ever after more than 48 hours of the announcement.
While Khan's divorce even with his second wife [he had earlier divorced Reena Dutta from his first marriage] does come as a surprise, it is, after all, his personal matter and has no effect on the lives of the aam junta.
But as expected from the herd mentality of the Indian social media in today's times, the toxic posts and memes are continuing to flow.
The following are the ways in which people have been reacting on the news of Aamir Khan's second divorce:
Slander: Aamir has been criticized left, right and centre for the second divorce and his character has been questioned. These people don't know Aamir personally at all and are completely unware about the reason why he took that decision. But he has been projected as a criminal.
You are not only interfering a person's private life but also judging him without knowing an iota of detail. Certain things should be kept personal is something our country never understands.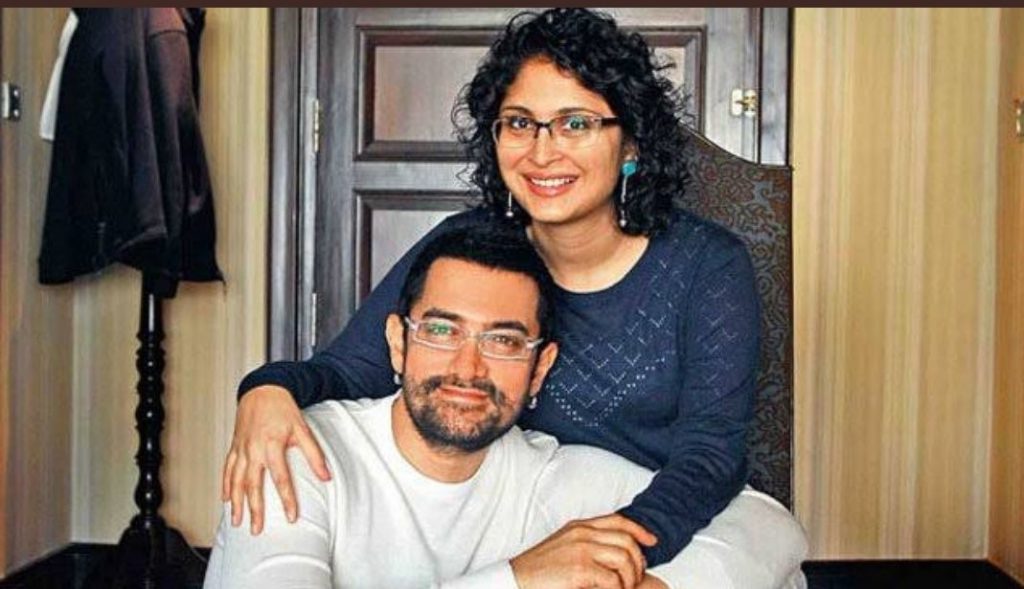 Record-breaker of sorts: People are expressing shock at the actor's decision to divorce his second wife, as if they have never heard such a thing before and are looking at it like some sort of a record. Not knowing that in the entertainment industry itself people like Kabir Bedi and Karan Singh Grover have married thrice.
Love Jihad: Over the last few years, the reactions of the herd depend on the surname of a person and it's not different this time around. One of the most toxic and dangerous term coined by the Right Wingers is 'Love Jihad.' They cry 'Love Jihad' whenever a Muslim man marries a Hindu woman.
Aamir has been accused of doing that twice because both his ex-wives are Hindus. No, he didn't face any such slander when he married Kiran in 2005. That was a different era where people didn't indulge in such mudslinging in personal matters.
The sexism in the ideas about 'Love Jihad' is for everyone to see. They get offended and infuriated only if the man is a Muslim and the girl is a Hindu. They have no problems if it's reversed.
So, a Hindu Hrithik Roshan marrying a Muslim Sussanne Khan and later divorcing her is absolutely fine for them. But they are up in arms against Saif Ali Khan for marrying a Hindu Kareena Kapoor. However, they conveniently forget Saif's own sister Soha Ali Khan marrying a Hindu Kunal Kemmu.
Similarly, there are various such examples – Dia Mirza marrying Sahil Sangha and Vaibhav Rekhi, Farah Khan marrying Shirish Kunder, Sanjay Dutt marrying Dilnawaz Sheikh [real name of Manyata Dutt], Aditya Pancholi marrying Zarina Wahab, etc.
Call for boycott: Announcing boycotts for films and products has become a norm for Right Wingers for anyone who offends them. Not surprisingly, there have been several comments asking people to boycott Aamir's forthcoming films. All because he did something in his personal life that has no effect on them. On a lighter note, the last time they decided to boycott his film was during Dangal (2016) and it became the highest grossing Hindi film and continues to remain so.
If people were so concerned about the spread of COVID-19 as much as they are for something an actor did in his personal life, the curve would have been flattened by now. I wish instead of calling out an actor for doing something in his personal life, they called out people who wore masks in a faulty way.
Over the last decade or so, we have seen politicians going to the extent of normalizing rapes, openly blaming females for rapes, justifying lyching and what not. But we didn't see even half of the outrage we are seeing now.