The trailer launch of Sri Lankan legend Muthiah Muralidaran's biopic titled 800 saw the presence of the man himself alongside the likes of Sachin Tendulkar and Sanath Jayasuriya. Directed by MS Sripathy, the movie sees Madhur Mittal essay the role of Muralidaran.
The conversation among the three cricketing greats took the audience back to their heydays in the 1990s. During the course of the conversation, Muralidaran revealed that Tendulkar always used to read his bowling but some other greats of the game couldn't.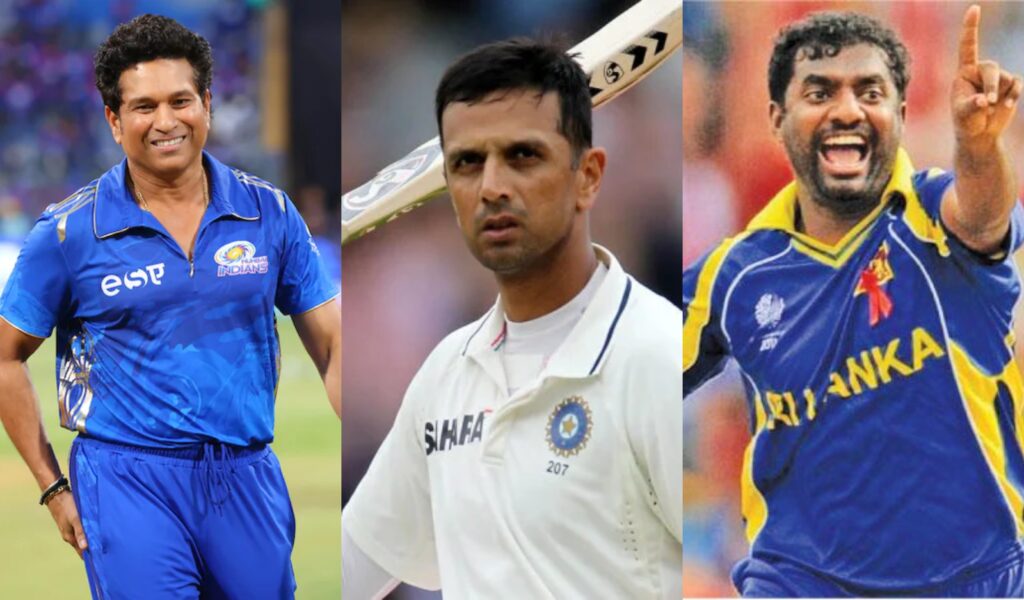 Said Muralidaran, "Some players read (my bowling). I know he (Tendulkar) read me very well, like not many people can do. Lara had success but he never read me also. I don't know what mechanism it is but he (Tendulkar) read me. I know Rahul Dravid is one of the greatest players (but) he never read me. Sachin always (read); Sehwag, Gambhir and other players (read me). Even in my team, some people read (me) and some people couldn't. Legends like him (Tendulkar) watch from the seam of the ball from the hand itself, some people don't."
Tendulkar shared how deep his friendship is with Muralidaran, which immediately prompted him to attend the trailer launch of 800. "I remember meeting him for the first time in 1993," said Tendulkar. "We continue to be good friends. Co-incidentally I was in Sri Lanka this last month for UNICEF work. I messaged Muralidaran, 'I am in your beautiful city. Where are you?' He said, 'I am in India. What are you doing in Sri Lanka?' (laughs) That's how I am here. He spoke to me for the first time about his biopic and said, 'Would you be able to come for the event?' I said, 'Anytime for you.'"
Tendulkar added, "Yeh itna humble hai, itna simple hai (he is so humble and simple), inspite of achieving so much in life that it's impossible to refuse him."
Produced by Movie Train Motion Pictures, 800 also focuses on the history of Sri Lanka in terms of the trouble and tensions the country went through.
Also read: Sachin's 1st first-class 200 vs Australia in 1998: Forgotten moments