Director Debjani Bandopadhyay's short film Terra (which translates to 'Land') takes place in the mountainous regions of Purulia in West Bengal. It tells the story of an officer (Anindyo Banerjee) who works for a company that is slowly snatching away the land and natural resources of the region for monetary gains. He has a troubled relationship with his wife Bibha (Tanushree Sarkar), who is of the opposite ideology.
The narrative takes its own pace but this works well as it slowly sucks you into this intense world where the greed of few people has made life hell for many others. The peaceful location being the opposite of the conditions of the victims is established creatively. Two parallel tracks about main issue and the personal conflict of Bibha are smartly woven.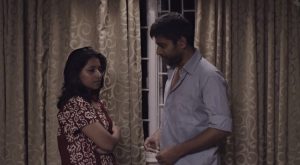 Terra tilts towards the victims but it doesn't preach anything. It just presents the whole scenario as it is. But at the same time it steers clear from being a docu drama.
Despite the writing and direction departments being impressive, the technical department doesn't cease to impress you throughout. The camerawork (Subal KR), background score and editing (Golam Mustafa Prokash) are applaud worthy.
But it's the sound designing (Siba Sankar Das) that stands out and how. The minutest sounds of nature appear realistic even when seen on a mobile phone.
The only minus point is an incident which brings some amount of confusion. It, thankfully, doesn't affect you much.
Acotr Tanushree Sarkar, Surojit Sen, Anindyo Banerjee and child actor Sourav Mura have come up with natural performances that play a large role in adding reality.
Overall: Terra is a finely crafted short film. It won't be an overstatement that the director is ready to take a plunge in feature films.
Rating: 4 out of 5
Review by: Keyur Seta
S S Rajamouli's Baahubali: The Conclusion, also known as Baahubali 2, is around a month away from its release. It would be an understatement to say that there is high excitement for the film. There has hardly, if not never, been such high degree of eagerness for a film all over India.
The Prabhas and Rana Daggubati starrer will be releasing in a whopping 6500 screens in the country. This is the highest for a film in India. Hence, the film is predicted to amass the highest box office collections ever (at least till the time Robot 2.0 releases).
In fact, the eagerness is such that, God forbid, even if the film doesn't turn out to be that impressive, it won't be wrong to make a prediction that its business will still be big.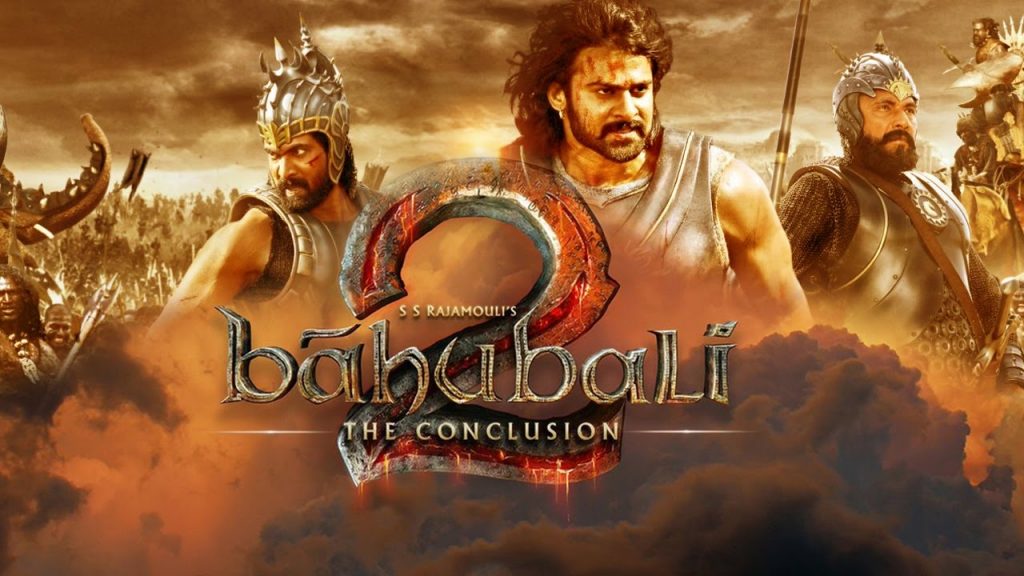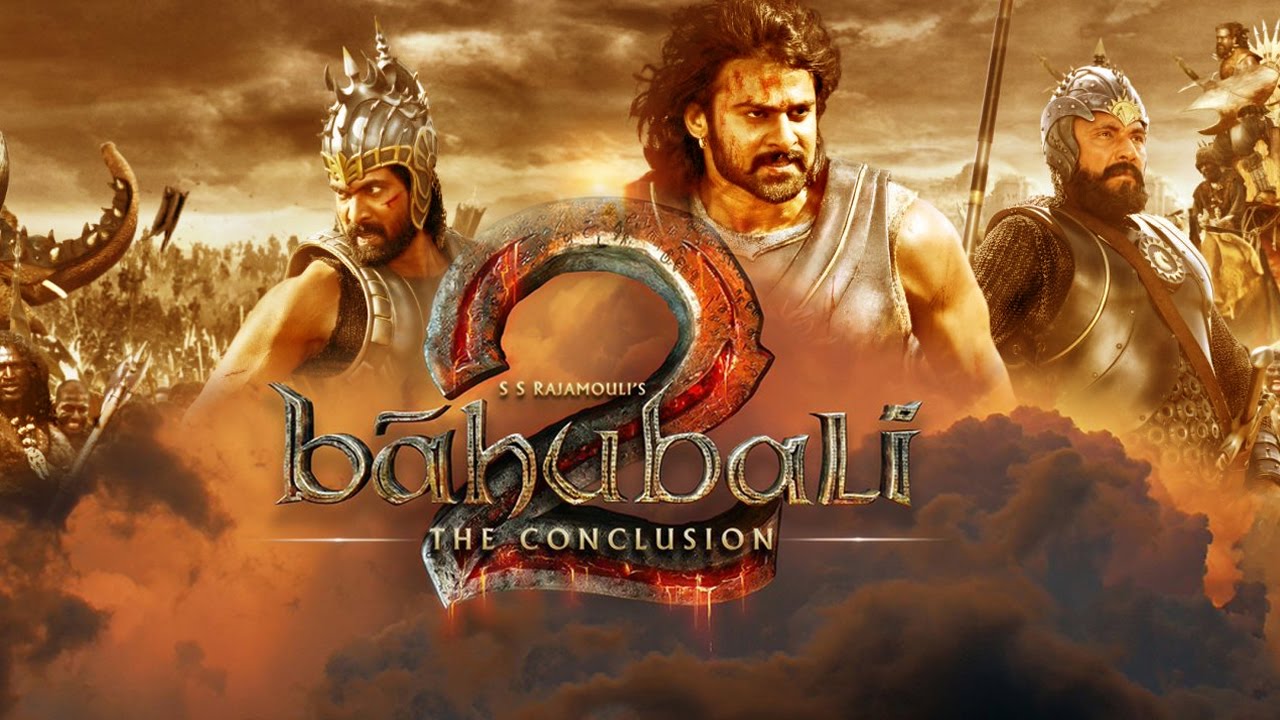 However, even if this doesn't happen, Baahubali 2 still will be achieving the unthinkable. In fact, it has already begun.
Let's face it. The only thing that has united Indians all these decades has been cricket, whether you like it or not. But this is the first time that such a feat has been achieved by a film, at least in my lifetime. I have never seen a film bonding the whole of India like Bahaubali has. The fact that it is releasing in such huge number of screens is a proof of that.
So much so, that most of us either seem to have forgotten or are not bothered that its original language is Telugu and Tamil. ('south Indian' for many). Normally, one would expect a Hindi film to achieve such feat. But nobody is complaining.
Another proof of its extreme excitement is the number of views to its Hindi trailer. In just 11 days, it has garnered more than 3 crore 65 lakh views (only the Hindi trailer). On the other hand, Badrinath Ki Dulhania, a hardcore Hindi film with big stars like Alia Bhatt and Varun Dhawan, has managed 2 crore 81 lakh views in almost two months. Shah Rukh Khan's Raees has been viewed just over 5 crore times in a long period of almost four months.
This speaks about the film's pan India interest. On a lighter note, people from all over India are eager to find out why Katappa killed Baahubali. The social media is full of funny memes or posts asking this question. Seriously, how many of us ever expected a non-Hindi film to create such a scenario?
What it has indirectly shown is the power of regional cinema. The same happened last year with the Marathi movie Sairat. The film also found takers outside Maharashtra, something never achieved before by a Marathi film. This is also a wake-up call for those who shy away from watching a regional film saying it won't interest them. If a film is high in appeal, it will cross state boundaries in India.
Like Baahubali 2 has. It's neither a Telugu/ Tamil nor a south Indian film.
It's an Indian film… Jai Mahishmati!
By: Keyur Seta
Hindi trailer of Baahubali 2: The Conclusion:

Director: Raam Reddy
Producers: Pratap Reddy and Sunmin Park
Writers: Raam Reddy and Eregowda
Cast: Channegowda, Thamanna, Abhishek H. N, Singri Gowda
Genre: Drama
Duration/ Runtime: 124 minutes
Rating: * * * *
Review by: Keyur Seta
The term 'realistic cinema' generally applies to films that are very serious or, at times, sad in nature. But director Raam Reddy's Thithi breaks all such norms for realistic films. It shows that an utterly realistic saga can be both thought-provoking as well as a laugh-riot.
The film takes place in a remote village in Karnataka. Century Gowda (Singri Gowda) is so-called since he has surpassed 100 years of age. But he passes away at 101. How his death affects his son Gadappa (Channegowda), grandson Thamanna (Thammegowda) and great grandson Abhi (Abhishek H. N) and how everything boils down to Century Gowda's thithi (11th day after his passing away) forms the rest of the story.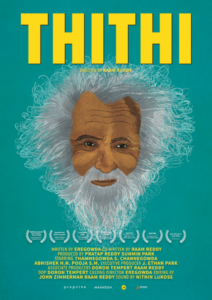 Like every well-made realistic rural flick, Thithi succeeds in the most difficult task of making you forget the outside world and get seriously involved with the life of Gowda family. But, as mentioned before, there is laughter galore throughout the duration, even in the most basic situations. This, however, doesn't mean that there is any compromise in staying honest with the subject.
Despite, however, such high doses of entertainment, the film succeeds in asking a lot of questions and saying a lot without saying much. Maintaining this fine balance is a triumph of the writing and direction.
Coming to the fallacies, there is one twist in the tale that isn't completely convincing. However, the many plus points and a fast pace won't let you think much about it.
Doron Tempert's displays his cinematographic skills despite the theme being simple and realistic theme. There is minimal use of background score (as per the need) and whenever it is used, it adds to the impact.
The makers have taken the risk of casting non-actors and to say that it paid off will be an understatement. It is simply amazing to see how each one has carried his or her role with perfection. In fact, it doesn't seem that they are acting at all. The one to stand out is Channegowda as Gadappa. But Thammegowda, Abhishek N. H, Singri Gowda, Pooja S. M (as Cawvery) and the rest are not behind at all.
Overall: Thithi is a must watch for those interested in films driven by strong content and excellent performances. The film needs to reach out to as many people as possible through word-of-mouth.