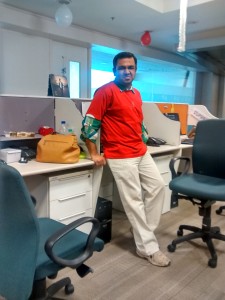 Hello everyone. Thanks a lot for visiting my blog.
This is Keyur Seta. There is nothing special or extraordinary about me. I am just one of those crores of common men of India. If I get the good fortune of observing a sunrise, munching a Vada Pav with cutting chai, laughing at a silly joke, roaming in the lanes and by-lanes of Dadar, getting the window seat in B.E.S.T. bus and standing near the door of local trains, I feel I am richer than most people on this planet.
Feel free to comment or debate on anything.
God bless 🙂
Disclaimer: Views expressed in this blog/ website are entirely personal and are not at all related to the publication/publications I work for.