Author Ashwin Sanghi is known for consistently coming up with high quality contemporary thrillers connected to either history or mythology or both. After exploring beliefs like Christianity, Hinduism and Islam, his latest offering The Magicians Of Mazda, the seventh book in his Bharat series, throws light on the history of Parsis or Zoroastrians.
The book, as a whole, is a thriller revolving around a Parsi scientist Jim Dastoor, who is settled in the US after being born and brought up in India. He has produced a substance called Humza Dura that has the ability to cure various serious ailments. He wants all of humanity to benefit from his invention. Jim lives with his wife Linda, a history scholar with a deep interest in religion and spirituality.
During the final stages of his experiment, Jim is kidnapped by evil forces from pharmaceutical industry as they feel his finding is linked to the ancient secret of the Athravan Star. He is kept confined in inhuman conditions all the way in Tehran, Iran. Linda makes it her mission to get Jim rescued with timely help from quite a few individuals. Similarly, the story has a number of other interesting characters and sub-plots.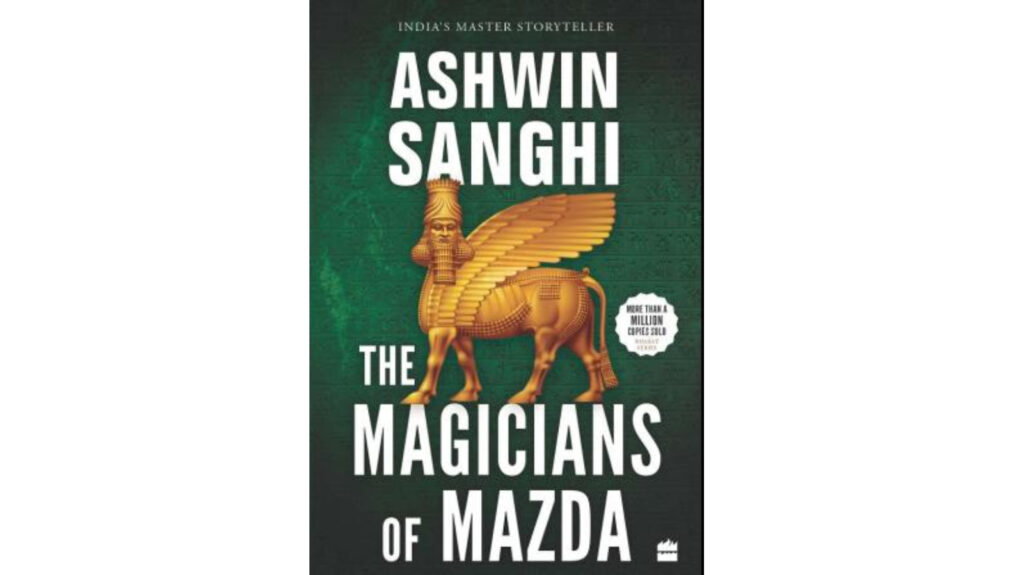 Sanghi continues with his favorite non-linear style of narration, as expected, in The Magicians Of Mazda. In between the story of Jim and Linda, the author gives a deep account of the history of Parsis, who had to migrate to India from Iran after facing extreme atrocities over there. And like his previous books, this one too is a page-turner.
The Magicians Of Mazda also continues the author's tradition of providing the reader with plenty of knowledge. This time one gets to know the life in Iran and its inhabitants.
Sanghi has once again taken historical accounts and weaved various fictional tales around them. Like before, he has also taken care to not go overboard in adding fiction to facts most of the times, except on one instance where the reader is presented with a hypothesis about Parsis originally belonging to India itself.
It is also during this part and the portions where Jim's granny is narrating the history of Parsis that the reader is bombarded with too much of information, which becomes difficult to grasp and remember.
Also read: Review – The Krishna Key by Ashwin Sanghi
But these points don't become major roadblocks for The Magicians Of Mazda since one surely gets the fulfilling experience of reading a Sanghi novel from the various positives.
Author: Ashwin Sanghi
Pages: 456
Price: Rs 450
Publishers: HarperCollins Publishers India