The last decade has seen a number of Marathi films that can be relished by a PAN India audience. But there have also been some with international appeal. Director Samit Kakkad's Half Ticket clearly belongs to the latter category. It has the potential of bringing a smile to anyone who has a heart.
Half Ticket is the official remake of the Tamil film, Kakka Muttai. It follows the story of two kids (Shubham More and Vinayak Potdar) from Dharavi, Mumbai's slum hub. With their father languishing in jail and mother (Priyanka Bose) earning a paltry sum from her sewing job, they literally live from hand-to-mouth.
As the kids get their nourishment from eating crow eggs, they are nicknamed, Motha Kawlyacha Anda and Chhota Kawlyacha Anda. They try to make ends meet by selling coal from railway tracks. An incident introduces them with pizza, a variety they were unaware of before. Besotted by its look and smell, relishing pizza becomes the sole aim of their life. But how will they afford a dish which is luxurious by their standards?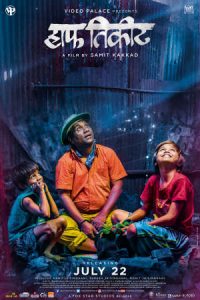 A large number of Mumbai population lives in slums. The living condition over their will give a sad shock to people from the outside world. The film provides this feeling by bringing a truly realistic depiction of the life in slum. This is an enormous achievement for the director since shooting a feature film in such conditions can be a nightmare for those not accustomed to it.
But for a film to work it is mandatory for it to be high on storytelling and this is exactly what Half Ticket achieves. As the kids go about their daily activities and chasing their desires, you can't help but root for them. This was also possible since the screenplay doesn't go off-track whatsoever. This ensures that the film says a lot without saying much, more so during the heart-warming climax.
Half Ticket does come with a few issues. A couple of incidents don't seem completely convincing and the length could have been a bit shorter. On few occasions in the first half, the roadside noise in the background overpowers the dialogues. Thankfully, these points are overshadowed by the plusses.
The technical has department played a large role in making the final product of international caliber. It is difficult to ignore Sanjay Memame's (DoP) creative shots. The songs, used in the background, go well with the theme. But it is the pleasurable background score that stays with you for long.
The film rides high on performances, which is vital for such subjects. Shubham More and Vinayak Potdar have surrendered to their characters with utmost dedication. Lest not forget the conditions in which they shot.
Priyanka Bose, who makes her Marathi film debut, also gets into the skin of her character. Despite being a non-Marathi, she shows conviction while speaking the language. Usha Naik, as the grandmother, Bhalchandra Kadam, as the kids' friend, also chip in with earnest performances.
Overall:Half Ticket is an honestly made film about kids, which will appeal to grown-ups as well. It has a chance of doing well at the box-office provided it receives word-of-mouth. The only danger it faces is Rajinikanth's Kabali.
Director: Samit Kakkad
Producers: Video Palace
Writers: M Manikandan (original story), Dnyanesh Zoting,
Cast: Shubham More, Vinayak Potdar, Priyanka Bose, Usha Naik, Bhalchandra Kadam
Music: G V Prakash Kumar
Genre: Drama
Release date: July 22, 2016
Runtime: 114 minutes
Rating: * * * ½
By: Keyur Seta
The story of a fallen hero who fights back can be predictable. This is more applicable in the case of Ali Abbas Zafar's Sultan since the makers revealed almost everything in the trailer. However, this doesn't turn out to be a hindrance since the predictability is enjoyable and moving due to various factors.
Sultan revolves around Sultan (Salman Khan), who lives a happy-go-lucky life in Rewari, Haryana while working as a dish TV operator. His eyes fall on Arfa (Anushka Sharma), a wrestler, and he instantly falls for her. In order to win her love, he learns wrestling and goes onto become an Olympic Gold Medalist for India. But one incident ensures he loses everything. How will Sultan fight back?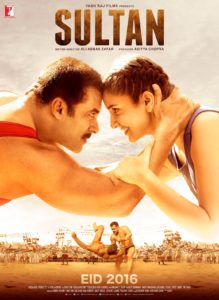 There is no doubt that Sultan is about wrestling. But it's more about various internal battles the protagonist is fighting against himself. And the film rises to a high level because this aspect is taken care of very smartly. Hence, you start rooting for Sultan, even if you are not a Salman fan. These factors ensure you don't mind the predictability, even in the climax, which produces a deep impact.
But Sultan satisfies more in the second half. This doesn't mean that the first half is bad. It's just that the important turns in the tale aren't justified completely. For example, Sultan's love track is hugely important but the manner in which he falls in love is quite immature. The typical 90s method of the hero stalking and troubling the girl is passed off as romance. A couple of other important incidents too are not fully convincing. Thankfully, the various plus points of the second half won't let you think much of these points.
Music wise (Vishal-Shekhar), Sultan is a rare case of all songs being impressive. As they are placed as per the situation, none of them appear forced. The title song and 'Jag ghoomeya' are the best of the lot. Sultan also impresses in the technical department (camerawork, background score and editing). The stunt director deserves high praise for the high number of wrestling scenes.
Lastly, it is Salman Khan's dedicated performance that plays a large role in creating the heartwarming effect. This character would have been challenging for any actor, both in terms of acting skills and the physical exertion. The hard-work he put in is clearly visible. Although not his best but clearly one of his best acts.
To highly impress in a film that celebrates Salman is a big feat and this is exactly what Anushka Sharma achieves with a powerful act. Although she doesn't quite appear like a wrestler, she doesn't let it show. As Salman's best friend Govind, Anant Sharma is highly impressive. He is sure to become famous in the coming days. Amit Sadh too is likeable as the owner of Pro Wrestling Federation. Kumud Mishra, as Sultan's coach, delivers yet another skilful act. The various other supporting actors, including Randeep Hooda, too play their part well.
Overall: Sultan is a powerfully moving saga. It is sure to earn huge collections at the box-office. On the first day itself the film has earned around Rs 38 crore, despite the day not turning out to be Eid.
Rating: * * * 1/2
Director: Ali Abbas Zafar
Producers: Yash Raj Films
Writer: Ali Abbas Zafar
Cast: Salman Khan, Anushka Sharma, Anant Sharma, Amit Sadh, Kumud Mishra, Randeep Hooda
Music: Vishal Shekhar
Genre: Drama
Runtime/ Length: 170 minutes
Salman Khan's Sultan is just three days away from release. The excitement for the film is phenomenal to say the least. In fact, the anticipation is simply crazy. This can be seen from the terrific advance booking sales today, the day when the booking started. The online booking too is going the remarkable way.
So, the basic question shouldn't be whether the film will be a blockbuster. It should rather be as to how many box-office records (in India) Sultan would set. Let's explore the prediction.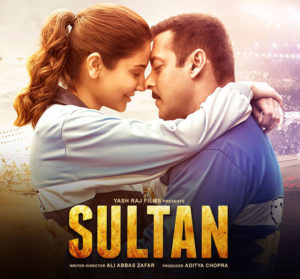 Highest first day collection: This record is in the name of Shah Rukh Khan's Happy New Year, which earned Rs 44 crore on the opening day. Going by the sheer excitement, the Eid holiday and the fact that it's releasing in more than 3500 screens, Sultan is likely to beat this record.
Highest opening weekend: Salman's own Prem Ratan Dhan Payo holds this record as it amassed Rs 129 crore in its first weekend. But the film was released on Friday while Sultan will see the light of day on Wednesday. Hence, there is every possibility of it setting a new record in this category too. Trade pundits have predicted the film to gather Rs 150 crore in the first weekend.
Salman's biggest box-office hit: Bajrangi Bhaijaan tops the list here with Rs 319 crore. Although Sultan is all set to become a blockbuster, the prediction whether or not it will beat BB can be made only after knowing its word-of-mouth.
Biggest box-office hit of all time: Aamir Khan's PK currently relishes this position with Rs 338 crore. Over here too content will solely decide whether Sultan will become a film with the highest box-office collections ever. The prediction over here depends only on the content.
So, all eyes are set on Wednesday July 6, 2016 to see whether history will be created at the Indian box-office.
By: Keyur Seta
Irani Restaurants or Hotels enjoy an iconic status in Mumbai. Their special tea, Bun Muska and other snack items are a delight for your taste buds. But along with food, its ambience provides a feeling that cannot be described in words. It gives the old world charm of the old uncomplicated and simple Bombay.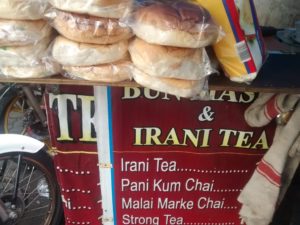 Unfortunately, a large population of the city is bereft of this experience because there aren't many Irani Restaurants. Mumbai is so large that it is also practically impossible to open such cafes all over the city.
But it seems this problem will slowly cease to exist, at least for some part of the population. Irani Restaurants have recently started a roadside stall at Andheri. In all these years, this is the first time that I came across a roadside branch of Irani Cafes. Along with their most loved items like tea and Bun Muska, they also serve snacks like Omelet and Maggi.
Now, to answer your most obvious question, the taste of the tea is the same as the one served in their restaurants and that too for a price as low as Rs 10. Plus, there is no difference in the cups as well.
But still to be doubly sure, I confirmed with the person handling the stall that it is indeed a branch of Irani Restaurants. It's located exactly opposite Cinepolis Cinemas (Fun Republic earlier), which is in the lane opposite Laxmi Industrial Estate at Andheri Link Road.
It won't be surprising if they come up with more such stalls. But apart from letting more Mumbaikars relish the Irani experience, it can also be a case of them being forced to do that since it is a sad reality that old iconic eateries of Mumbai are slowly closing down due to financial issues.
The latest victim is the very famous and iconic Mani's Café at Matunga.