By: Keyur Seta
Hardly before have I ever felt such horror watching a news clip. The anti-India, pro-Afzal Guru (the man who attacked India's temple of democracy – Parliament) and pro-Azad Kashmir slogans by a group of students from Jawaharlal Nehru University (JUNU) have sent shockwaves throughout the nation. On top of this, ABVP, the group opposing JNU students, has made it worse, as has been their history.
And today, it has become even crazier after students from Kolkata's Jadavpur University too have joined in to support Afzal Guru. The fact that we are required to condemn something so obvious speaks volumes about the number of brainwashed people in our country currently. In fact, I am not getting proper words to condemn these incidents.
So, as an observer, I could only think of the 'Main Samay Hoon' feature in B R Chopra's classic TV series, Mahabharat. How would it react to today's insane situation?
This is how…
Main Samay Hoon…
Mera astitva jeevankaal ke prarambh se hai aur aanewale pratyek kaal mein rahega. Main KURUKSHETRA ki ladaai ka saakshi raha hoon, aur aaj, Kurukshetra se thodi hi doori par, ek VICHITRA prakaar ka yuddh bhi apni aankhon se dekh raha hoon.
Lekin Kurukshetra ke yuddh ne bhi mujhe itna AASHCHARYA-CHAKIT nahin kiya jitna is vichitra yuddh ne kiya hai. Woh yuddh PANDAVO aur KAURAVO ke beech tha, DHARM aur ADHARM ke beech tha. Parantu yahan toh dono taraf kewal Kaurav aur Adharm hi nazar aa rahe hain.
Yahan prashna yeh nahin uth ta ki jeet kiski hogi. Aise yuddh ke prarambh se pehle hi dono dal PARAJIT ho jaate hain.
Aur DHARM ki anupasthiti ke kaaran, Shree KRISHNA ke aagman ke bhi koi aasaar nahin...
By: Keyur Seta
It's that time of the year again. The month of February has begun with the Kala Ghoda Arts Festival, like it has been the case since almost a decade. And like every year, this year too the vibrant arts of different forms was a treat to the eye.
So, here are the pictures from the 2016 Kala Ghoda Arts Festival:-
(For the full schedule of the 2016 Kala Ghoda Festival click HERE.)
(Click on the pics to enlarge)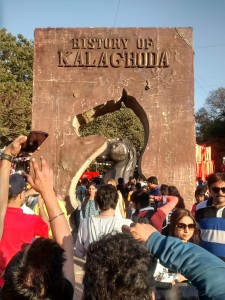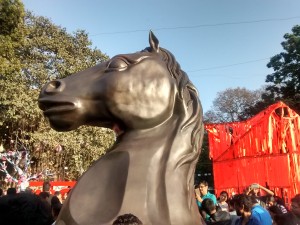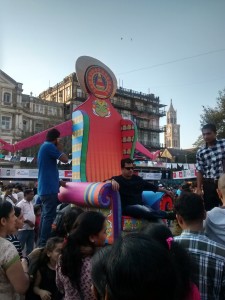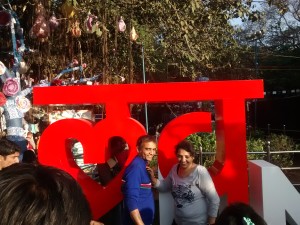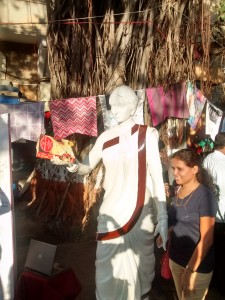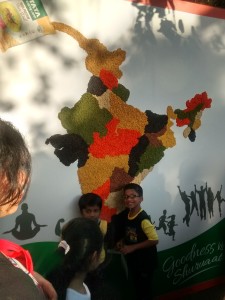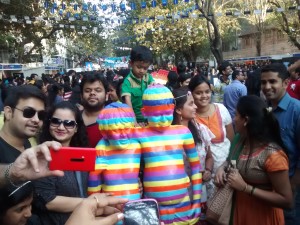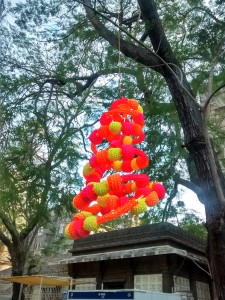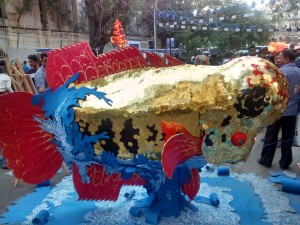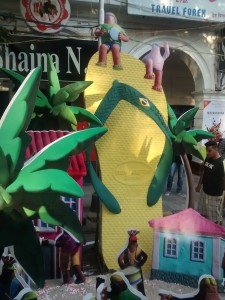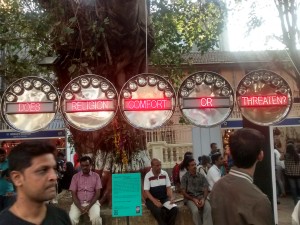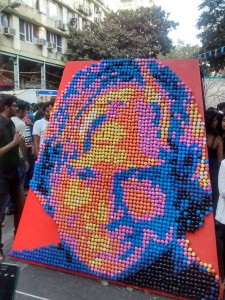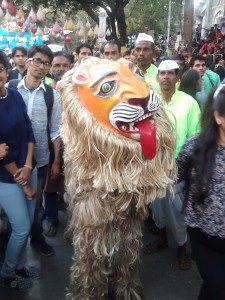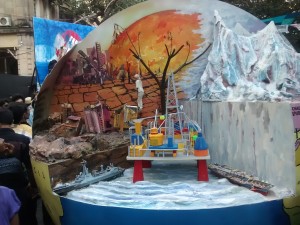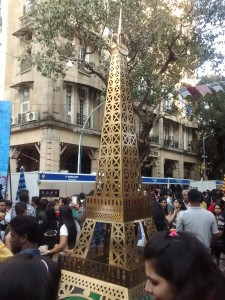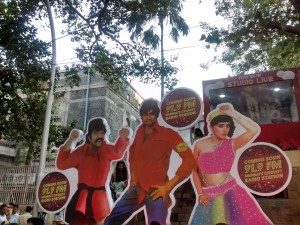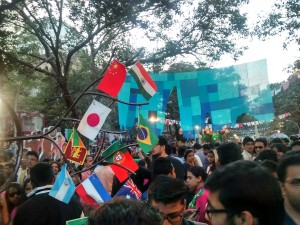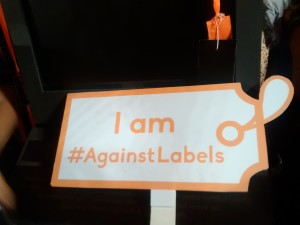 By: Keyur Seta
Kuchh log kehte hain main kahin kho gayi hoon.
Kuchh ke anusaar meri kabki MAUT ho chuki hai.
Koi kehta hai main humesha se kewal ek BHRAM se zyada aur kuchh nahin rahi hoon.
Jabki sach yeh hai ki mera ASTITVA tha, hai aur rahega.
Kabhi main BOODHE vyakti ko sadak paar karvati hoon.
Kabhi kisi madhyam vargiya insaan ko DAAN dene ke liye prerna deti hoon.
Kabhi kisi ko durghatna mein ghayal hue ANJAAN aadmi ko aspataal pohochane ke liye tatpar karti hoon.
Agar NAKARATMAKTA ka chashma utaar kar dekho toh main har jagah maujood hoon.
Kal subah ugne wala SOORAJ bhi is baat ki gawahi dega ki...
...main ZINDA hoon.
- INSAANIYAT
By: Keyur Seta
In a conservative society like ours, questioning rituals has always been a strict no-no, leave alone speaking against them. Like some of us, I too found some rituals quite weird, especially the ones related to Hindu marriages. But I never used to speak against them or question them, until recent years.
One such ritual is Kanyadan, wherein the bride is presented to the groom by the girl's parents. There are mainly three reasons why I find this practice quite weird as well as insulting to the girl.
There are as follows:-
- The bride is not a commodity or a non-living thing to be 'presented' to the groom.
- She is supposed to marry, and subsequently stay with her husband, out of her own will and not because she is being 'presented' to someone.
- Most importantly, the meaning of dan is 'donate'. Donations are done as acts of charities. How can you 'donate' a human being to someone through an act of charity?
- You do charity to the poor and needy. Is this how you describe a groom? Poor and needy?
Recently, my views on this issue were reinforced by a learned person.
I never show interest in attending those lethargic marriage rituals for two reasons 1) I find them boring and 2) The patriarchal angle. But I was keenly interested in attending the wedding rituals of my cousin Hardik Naik simply because they were supposed to be carried out in Arya Samaj by the aforementioned priest through Vedic practice.
And the priest's method of performing rituals more than lived up to my expectations and eagerness. Being from the Arya Samaj tradition, the pandit ji was against patriarchal beliefs and rituals, which was truly heartening. He was especially against the practice of Kanyadan for more or less the same reasons mentioned before.
He was also not those typical marriage priests who simply recite mantras, make the couple perform rituals and leave. He believed in explaining his stand and views.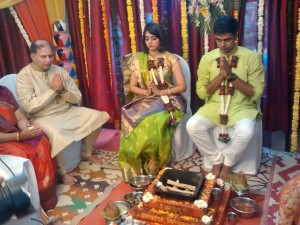 Some of his statements, while performing the marriage, are as follows:-
- "The girl is not a thing to be presented to someone."
- "If I donate (dan) this glass to someone, I won't have any right over it. So, do the parents of the girl lose all rights over her after marriage?"
- "In India, women are considered backward as compared to men. But this was never the case during vedic age."
- He asked the bride and the groom to welcome each other as wife and husband; something I have never heard before.
But despite my clear views on this issue, I used to avoid speaking on it. However, after listening to this practical and sensible person, I won't.
There is nothing wrong in being traditional, but not at the expense of embracing patriarchy and objectifying women.