Chhapaak wasn't the first film that was asked to be boycotted by people of a certain political ideology after Deepika Padukone joined the students protesting at JNU. But the film has become the first such 'boycotted' film that hasn't succeeded at the box office.
There have been various reports and posts on social media floating around about the film being a 'box office disaster' or a 'washout' at the ticket window. Well, the film is certainly not a box office success but at the same time it won't be right to label it as a debacle. Here's how.
There is something called the budget of a film. We media people have our sources and they tell us that Chhapaak is made at a budget of around Rs 30 to 35 crore.
In case you don't want to believe our sources, try thinking that the film had only one known name, which is Padukone. There aren't any expensive sets or VFX heavy scenes. The film is also not shot at some exotic foreign locations. I hope this proves that it's not an expensive film.
BoxOfficeIndia.com is considered the most reliable source for box office collections. As per them, Chhapaak has earned Rs 26.50 crore nett till yesterday [Saturday 17 January 2020]. It made Rs 75 lakh yesterday [other box office websites will also give you a very similar number].
The film still has five days in the second week, including Saturday and Sunday, before two prominent films Panga and Street Dancer 3D release on 24 January.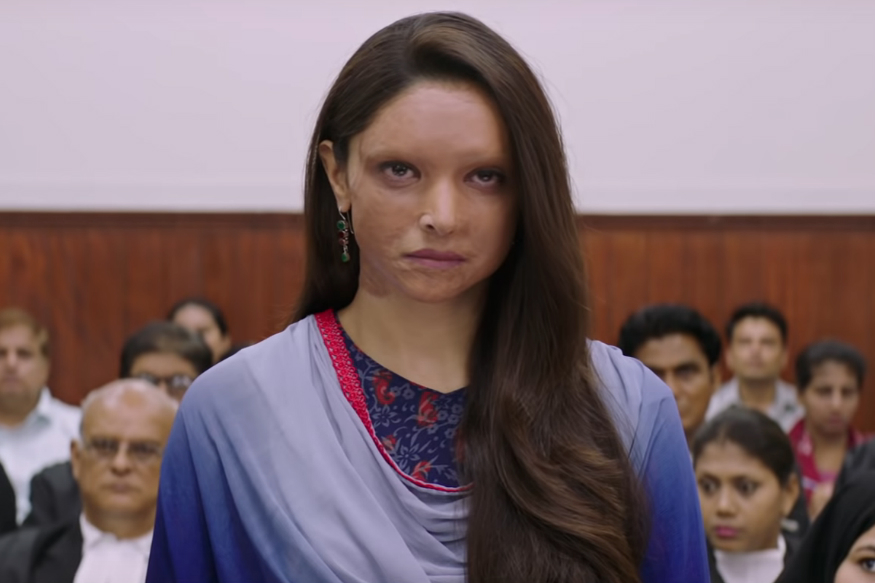 So, in all probability it looks like Chhapaak will end its box office run at either its cost of production or just short of it.
Hence, if a film earns exactly as much as its cost of production, it is called below average or at the most flop. Words like 'disaster' and 'washout' are reserved for films like Panipat and Kalank which are made in over Rs 100 crore but end up way short of it.
We should also take into account that the subject of Chhapaak is extremely niche. A film on an acid-attack victim can best be termed as a festival film. You won't see family or college-going audience flocking the theatres to watch such a film.
People who feel that the film hasn't performed well at the box office because Padukone's act got the film 'boycotted' are mistaken. On the contrary, Chhapaak has earned such a number because it stars a popular name like Padukone.
Last year, a film called Gone Kesh showed the journey of a girl who suffers from premature baldness. It starred a lesser-known name like Shweta Tripathi [not undermining her talent at all]. It was a light-hearted film which was fairly appreciated by the critics.
But as it didn't have a single known name, it simply went unnoticed at the box office.
I am also able to see that the same people who have been rubbishing off Chhapaak as a 'disaster' are also hailing Tanhaji: The Unsung Warrior as a 'blockbuster.' This is the only reason I am dragging this historical here.
Now let's look at this from the budget point of view. The Ajay Devgn-starrer is made at a budget of Rs 150 crore. Till yesterday, it has made a total of Rs 125 crore nett. Hence, it hasn't even become a hit yet. It surely will become, going by its trend and word-of-mouth. But it hasn't yet.
Additional reading:
Why people in their 30s should stop believing they are 70