The date was 23 May. It was, as expected, a hot Thursday morning but we were inside the confinement of our air-conditioned Yoga class. It wasn't an ordinary day. It was on that day that the fate of the 130 crore odd Indians rested on the results of the Lok Sabha Elections, which were also set to be as unsurprising as the weather. BJP was set to win it easily.
As we wound up around 9:15 am, I could hear the excitement of few BJP supporters from the class over the results declared so far. As expected, NDA was leading. That was obvious considering we had an almost invisible opposition that did little to pose any danger to the arch rivals BJP.
As I already knew what the outcome would be, I didn't keep a tab of it as a travelled from my Yoga class in Matunga to my office in Andheri. However, because of their many blunders and blatant misuse of power by the BJP, I was sure the margin of victory wouldn't be as high as it was in 2014.
But as I was about to reach my office, a friend from Kolkata pinged and said that they are all set to win with a much bigger margin and that they are performing well even in West Bengal, which wasn't expected.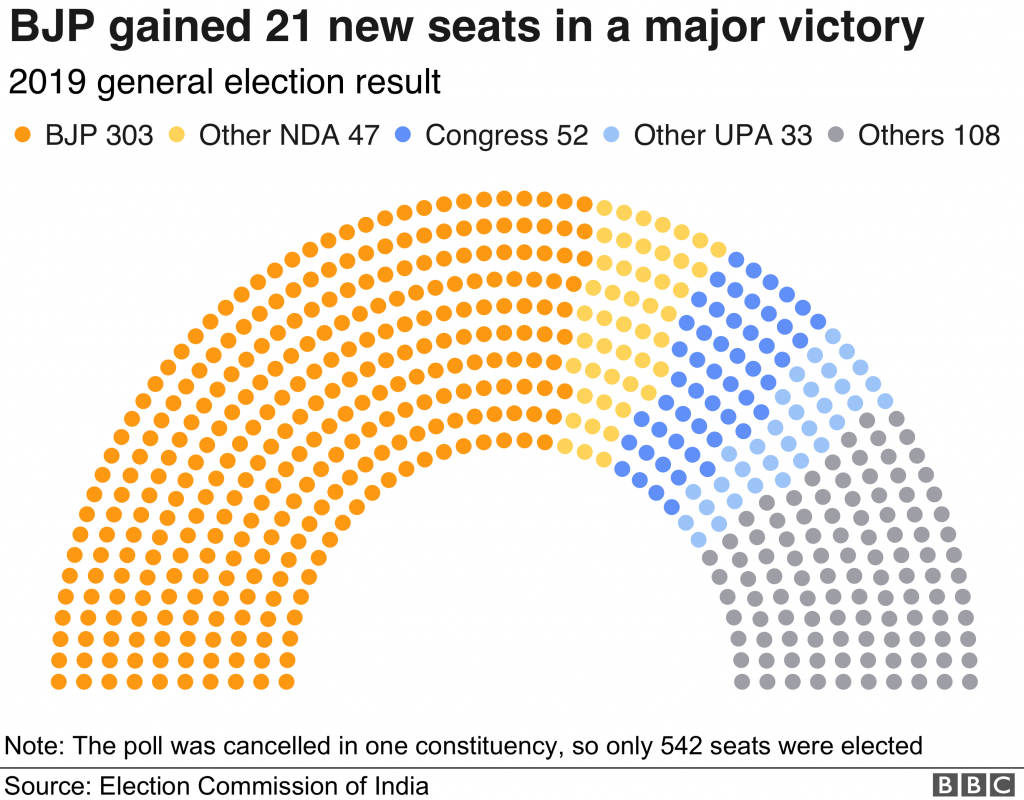 As the day progressed, it became all the more clear that the BJP was all set to win more triumphantly than it did in 2014. They eventually finished with 303 seats and the total of their alliance NDA stood at a resounding 353 seats.
The last five years had seen a number lynchings out of mere suspicion of a person carrying beef, which was banned in 2015. One or two lynchings were even supported by BJP leaders. One leader even went onto garland a group of people convicted [mind you, not just accused] in lynchings. One of the lynchings accused was wrapped in the tricolour after he died and India's Minister of Culture went to pay him last respects.
The overall atmosphere of communalism was evident with BJP leaders dishing out one atrocious comment after another. After a point, this became a routine exercise.
Demonetization was a blunder of another level. It killed more than 100 people and at the same time almost the entire currency came back to the Reserve Bank of India (RBI). Not to mention how bundles of new currencies were found in the residences of powerful people, including BJP leaders.
The next year Ajay Mohan Bisht, known as Yogi Adityanath, was made the CM of Uttar Pradesh. The same person who, on numerous occasions, openly incited mobs for riots. Instead of putting him behind bars, he was rewarded with such a post.
The most audacious antic came from Pragya Thakur [not Saadhvi for me] who expressed her happiness at the killing of the supercop Hemant Karkare by terrorists during the 26/11 attacks. On another occasion she openly praised Nathuram Godse for killing Gandhi. While India's Prime Minister Narendra Modi continuously heaps praises on Gandhi, he took no action against Thakur except lip service that he will never forgive her (wow, amazing!).
It came as a jolt to many like me to know that Thakur went onto win the election with a large margin despite such shameless statements.
This coupled with the overall results was enough for me and a number of friends to conclude that is desh ka kuchh nahin ho sakta. It isn't surprising to see the saffron party carry out such atrocious acts. But it indeed was a rude to surprise to see that people have absolutely no problems with it considering the even bigger margin of victory.
The results took away our interest from politics because, we thought, when the masses of India themselves are okay with such rulers, there is just no hope.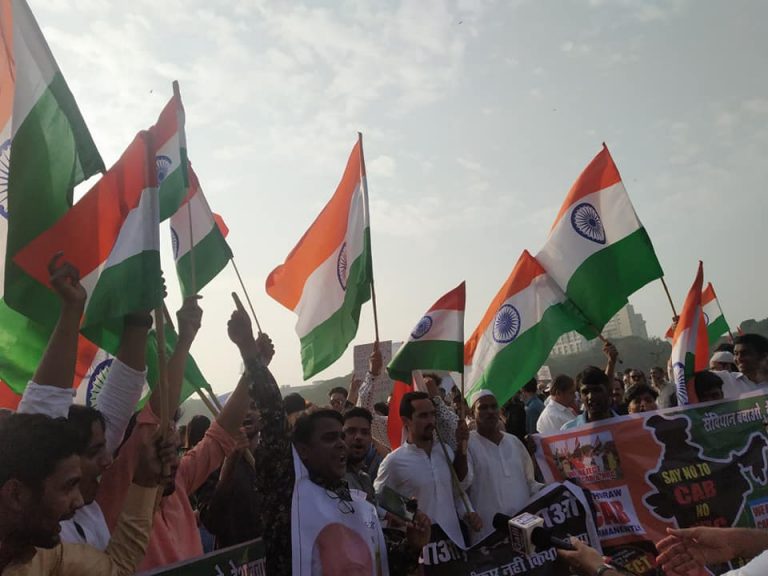 But things turned around right at the last month of the year when the same masses got involved in large numbers to oppose the passing of NRC and CAA bills. And these protests weren't confined to just one city or state but in the entire country. One can find people from all kinds of backgrounds, faiths and age-groups participating selflessly in the protests.
There has been rampant use of violence by authorities to nullify the protest at various places in the country but that didn't deterred people from taking part in the protests. Even as I write this, I am wondering how such a turnaround happened in the same year. [It reminded me of the protests during the Anna Hazare movement which also I had attended].
I don't know for sure whether we will succeed in getting the controversial bills scrapped. But I am certain that people will come together to agitate any sort of tyranny unleashed by the government or the Right Wing as a whole in the future.
With that renewed hope for our great country I am stepping into the New Year and decade.
Additional reading:
Only living people can protest, rest are dead, says Aarey tribal activist Prakash Bhoir