In Mumbai, all roads lead today to the historic August Kranti Maidan where NRC and CAA protests will be held. A huge number of Mumbaikars are expected to turn up in what is the first major protest against the two controversial bills.
People started pouring in much before the scheduled time of the protest at 5 pm.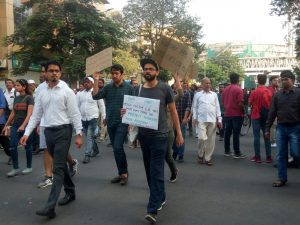 The scenes easily bring back memories of the Indian Against Corruption (IAC) Movement led by Anna Hazare in 2011. Mumbai hasn't seen any major protest by common citizens after that movement, until the ongoing one at the August Kranti Maidan against NRC CAA.
Earlier in the day, a large number of students from Tata Institute of Social Sciences (TISS) got into the local train to reach the venue and started shouting slogans during their journey itself.
The crowd contains people of all ages and walks of life. Mane of them have banners which they must have prepared before leaving their residences or offices.
We have just come to know that the crowd has increased and there is a general mood of anger among the people who have gathered. People are heard chanting slogans against India's Prime Minister Narendra Modi. There is a rising discontent among the people against the passing of NRC and CAA bills.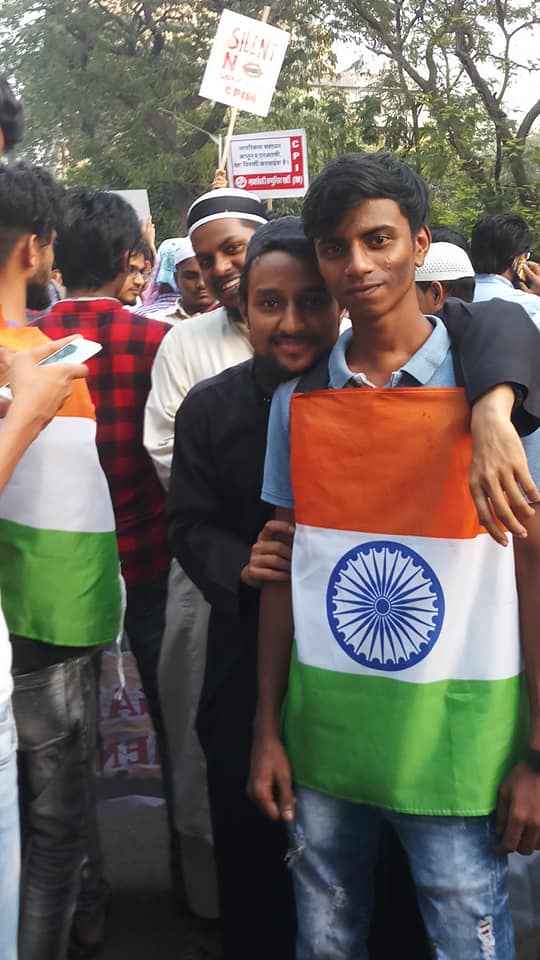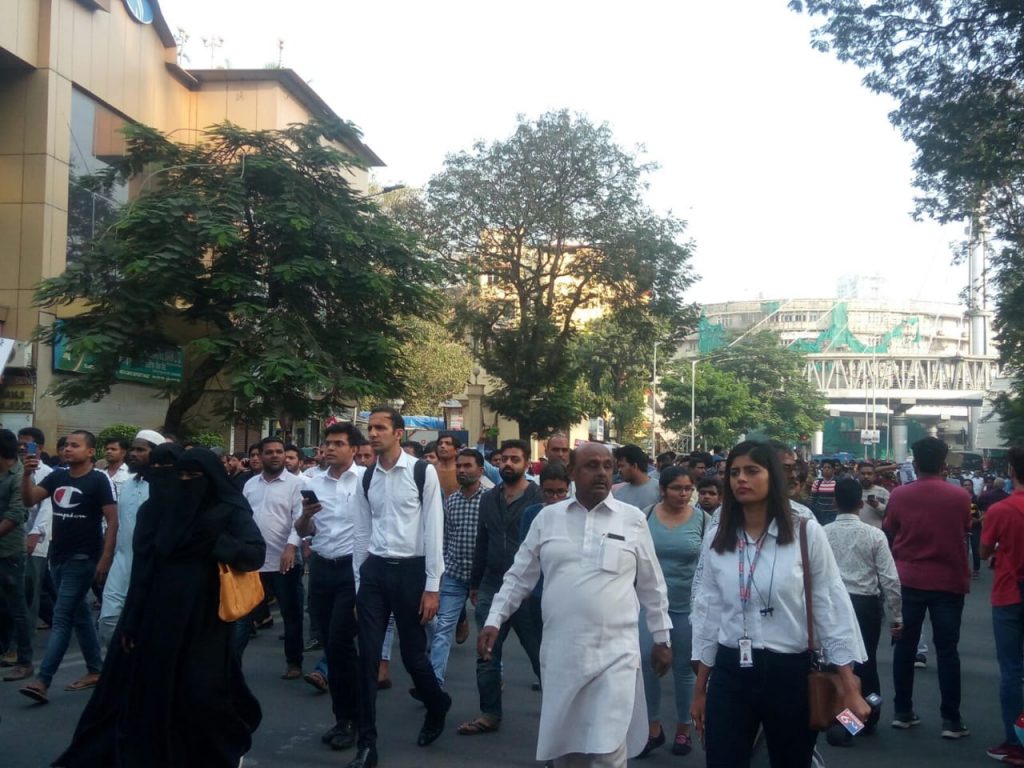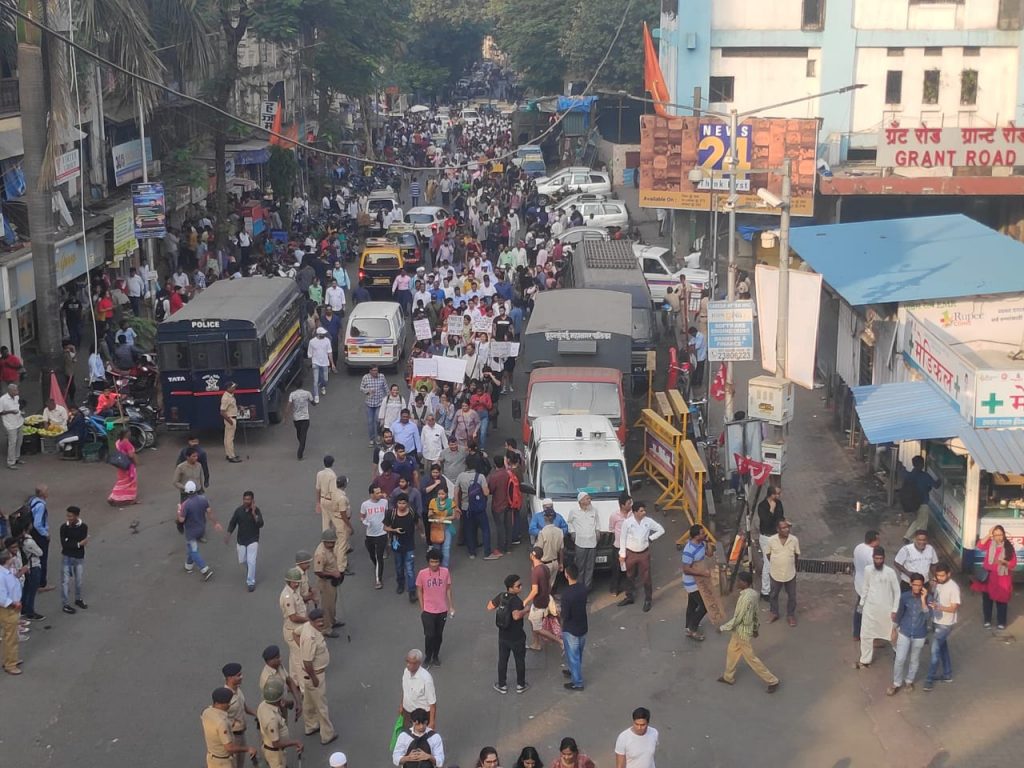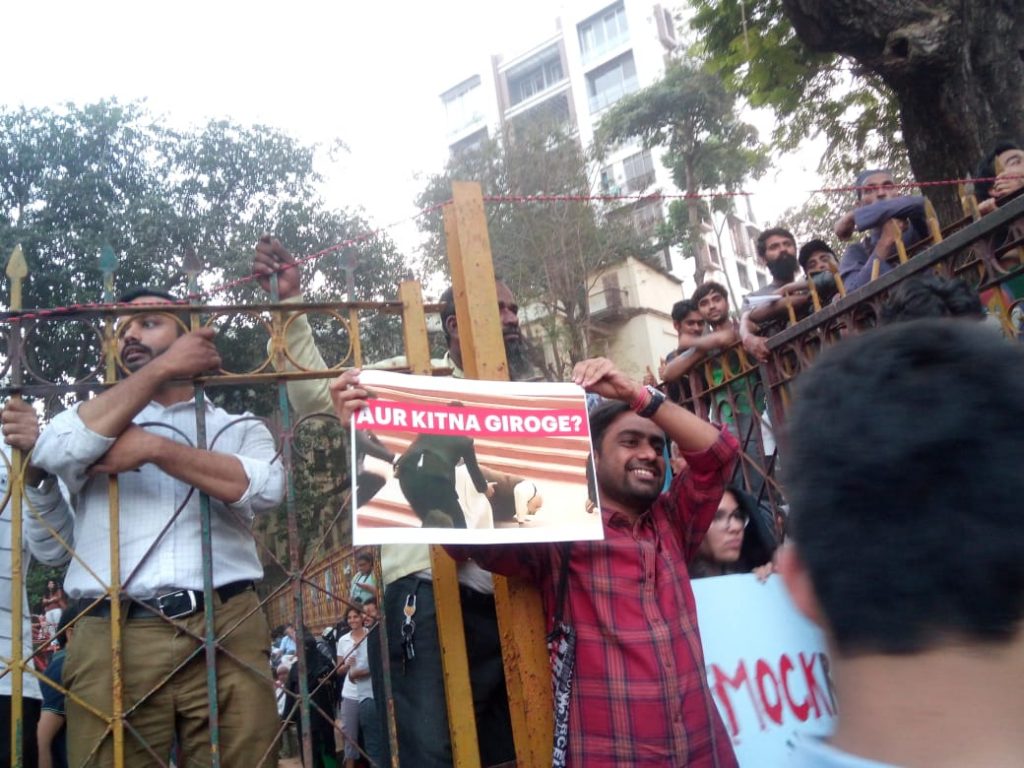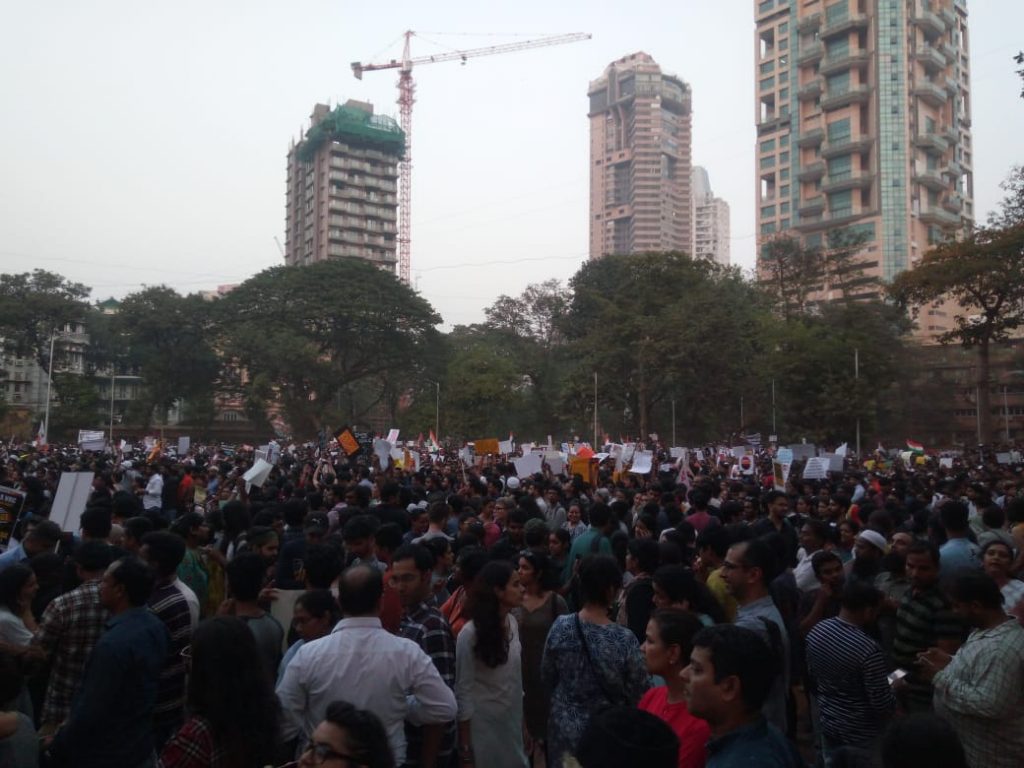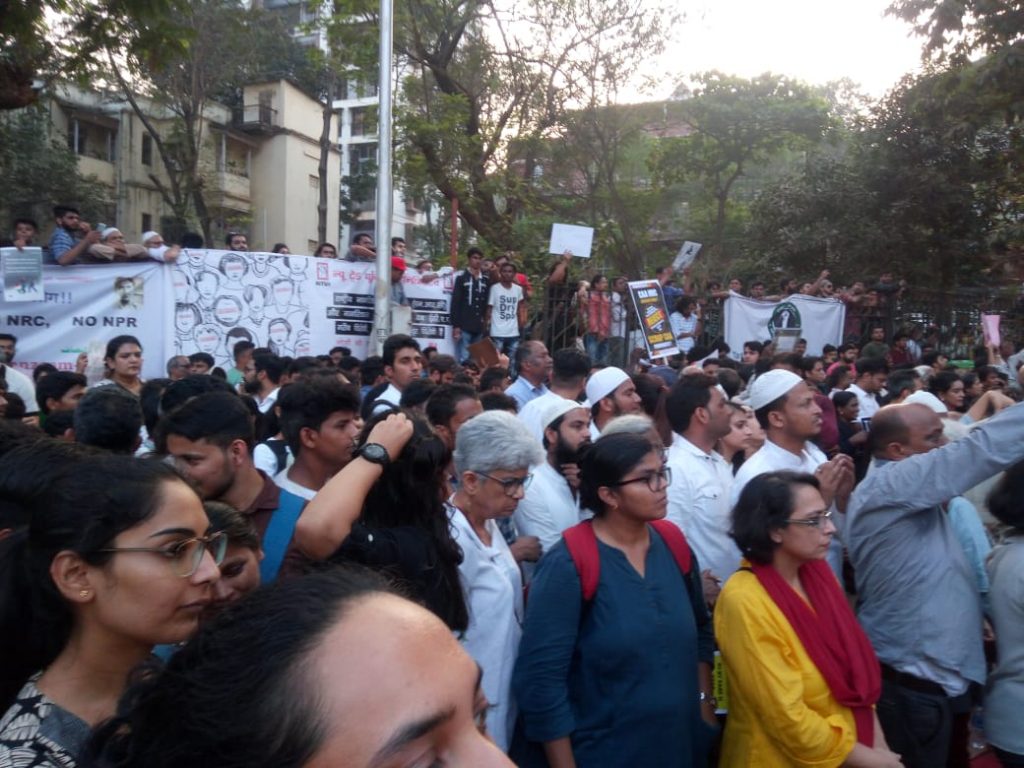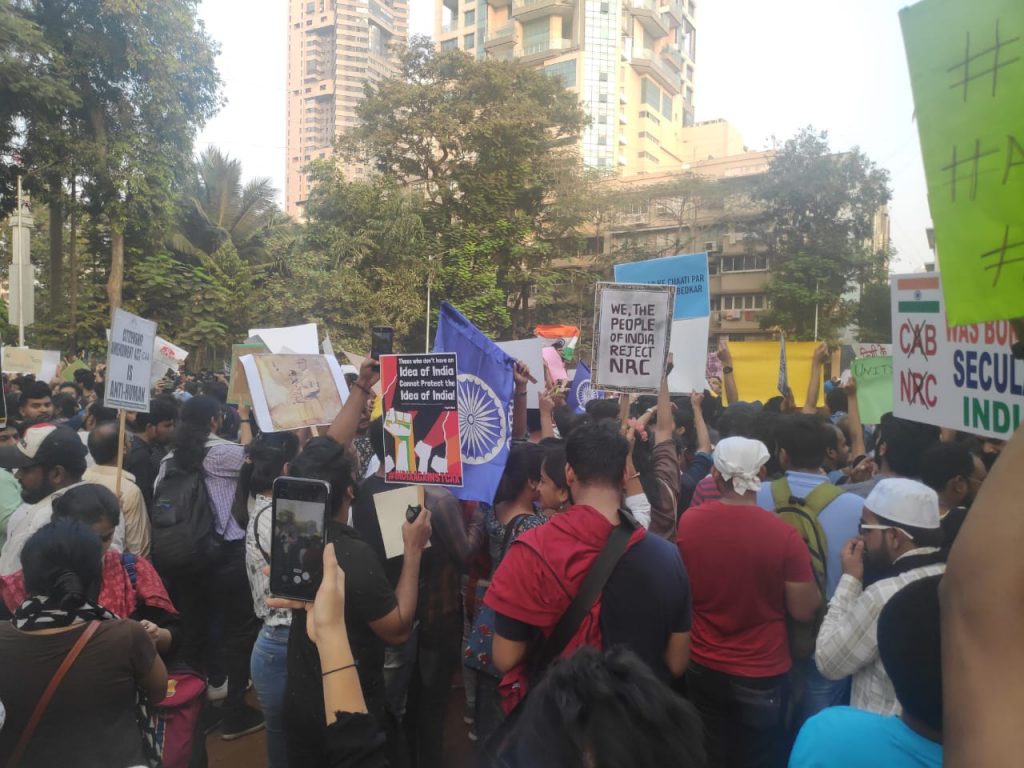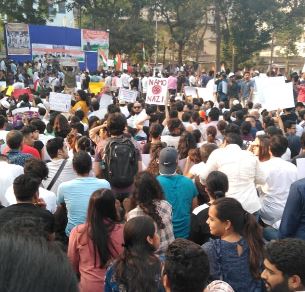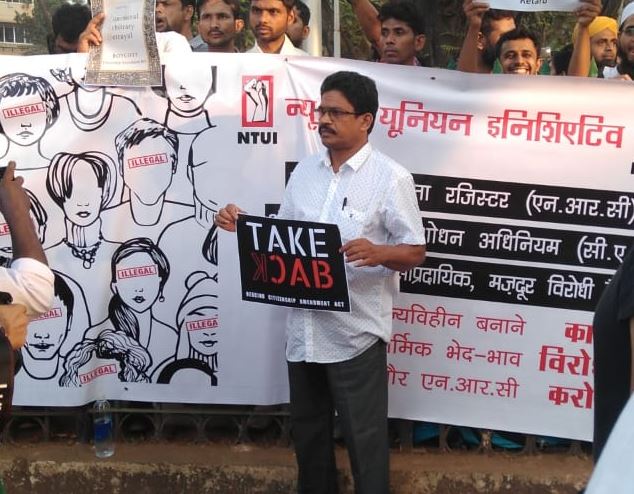 Additional reading: