By: Keyur Seta
For a Mumbai resident, visiting Lonavala is no big deal as the hill station is close by. But I had never visited the place in monsoon, although I have heard plenty of times about the magic the place creates during that time of the year. It's just that it never happened, until a couple of days ago when our office took us to that place for a picnic.
As soon as we even reached the outskirts of Lonavala, I was amazed by the scenic beauty of the place which went few notches higher due to the monsoons. Thankfully it was raining throughout our stay of two days. Despite visiting the place quite a few times in my life, it appeared different this time due to the rains. The scenes of fog on mountain peaks is something I can't stop thinking.
Do see the pictures yourself (Click to enlarge the pictures).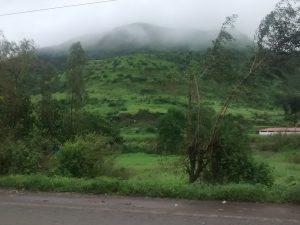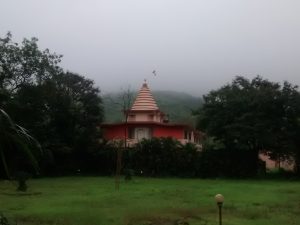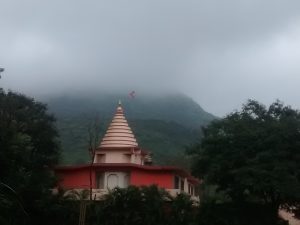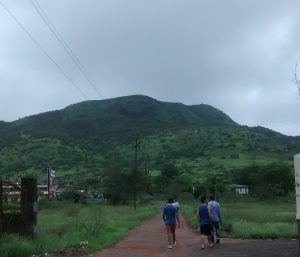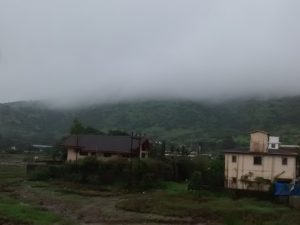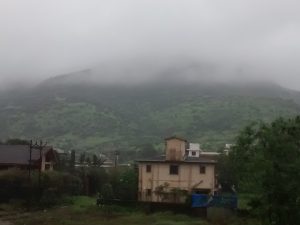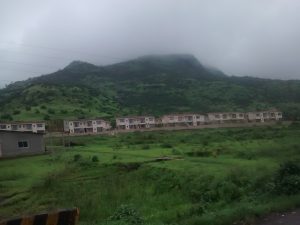 By: Keyur Seta
Badminton player P V Sindhu and wrestler Sakshi Malik have managed to save the face of the country at the ongoing Rio Olympics 2016 by winning a Silver and Bronze medal respectively. They came to India's rescue when its medal tally was 0.
But what makes their feat more special is that it has come at a time when people from our political class and people from some 'social' organizations have been openly endorsing sexist views. So, in my opinion, they have defeated these bigots in such a way that now they have no place to hide their faces.
Just like the list of winners, here is a list of losers (quite literally) and the statements that ensured their rise to fame (read: shame).
"A girl should be married off after she turns 18. By the time they turn 25, they become so mature that they don't listen to anyone… Girls' feet are not on the ground due to education. Is it necessary for a girl to be adamant and run after her career? People talk about men-women equality. But is it possible to hide the weakness provided by nature?" - A leader of the group DURGA VAHINI (an arm of Vishwa Hindu Parishad)
(Watch from 3:50 onwards)
"Women's duty is to carry out household chores." - MOHAN BHAGWAT, RSS Chief
"If you want freedom, why don't they just roam around naked? Freedom has to be limited. These short clothes are western influences. Our country's tradition asks girls to dress decently." - MANOHAR LAL KHATTAR, Chief Minister of Haryana
"Women should dress in a way that earns them respect." - KAILASH VIJAYVARGIYA, National General Secretary, BJP
"Girls night out is against Indian culture." - MAHESH SHARMA, India's Culture (???) Minister
"A girl should go out either with her husband or brother." - ABU AZMI, Samajwadi Party Maharashtra President
(Feel free to add more if you come across any)
P V SINDHU Interview
By: Keyur Seta
The early sunrise succeeded in making its way in an otherwise cloudy month of August. The day marked the arrival of India's 69th Independence Day. It seemed that the energetic group of people at Shiv Shakti Society in Mumbai's Shivaji Park area was just waiting for the first rays to commence preparations for the Independence Day celebrations.
The group consisted people from all age groups and both genders. The only common factor that united them was their traditional attire neatly worn.
The folded national flag was slowly getting tied on the pole amid the playing of patriotic songs like 'Mere Desh Ki Dharti,' 'Jai Janani Jai Bharat Ma,' 'Mera Rang De Basanti Chola,' 'Aye Watan Aye Watan,' etc.
A figure emerged from the building oblivious to the events around him. He was in his early 20s wearing three-fourths and a T-shirt. This, along with long hair and unshaven face easily made him the odd man out. He looked disinterested in the proceedings around him as he listened to 'Kala Chashma' in his earphones. This didn't go down well with the crowd present, which gave him a look of contempt. Some were also offended by the absence of tricolor on his T-shirt.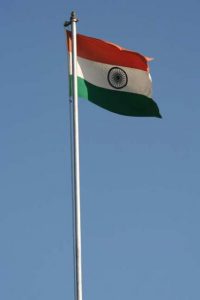 An uncle in his 50s emerged in front of him greeting him through a hand gesture. The boy removed his earphones and smiled. The man said, "Come, join us for the Independence Day celebrations. Almost everyone from the society is here." The youngster simply said, "Sorry, but I need to go somewhere."
A middle-aged woman added, "Come on beta, it's our country's independence day!" The boy, now uncomfortable, replied, "I know aunty. But I have some other plans." A couple of people also tried convincing him but in vain. Finally, he walked away out of the compound plugging his earphones.
This enraged most of the people in the group as they started criticizing him among themselves. "Well, these are today's youngsters. What else do you expect?" "No respect for the country." "He must have gone to meet his girlfriend." "Did you see how he was dressed?"
The uncle, who had stopped him, added thunderously, "Such people are anti-nationals!" Everyone present agreed with him wholeheartedly.
The atmosphere cooled down in few minutes and they got ready for flag hoisting. Everyone present passionately sung India's national anthem after the eldest member of the society unfurled the flag. Chants of 'Vande Mataram' and 'Bharat Mata Ki Jai' followed. They chit-chatted for some time after wishing 'Happy Independence Day' to each other.
Some 30 kilometers away at an orphanage in Andheri, a group of kids were eagerly awaiting Krishna bhaiya and his friends. They visited every August 15 and January 26 to serve them delicious meals and donate some amount to the trustees of the orphanage. The kids didn't need to wait long as they could see Krishna, along with few others, crossing the road outside their gate. He was still listening to 'Kala Chashma.'
Back at Shiv Shakti Society, the group of patriots retired to their respective flats after the function. They spent the rest of the day doing activities like watching TV, surfing the net, going for shopping, watching movies, eating at a nearby restaurants, meeting friends over drinks, etc.
Just before midnight, Krishna, the odd man from the society, smiled as he thought about the events of the day. As he closed his eyes satisfactorily, he remembered the words of his late father, "Never announce or publicize charity. If you do, it no longer remains charity."
Do not stand on a high pedestal and take five cents in your hand and say, "Here, my poor man"; but be grateful that the poor man is there, so that by making a gift to him you are able to help yourself. It is not the receiver that is blessed, but it is the giver. Be thankful that you are allowed to exercise your power of benevolence and mercy in the world, and thus become pure and perfect.
- Swami Vivekananda
By: Keyur Seta
The title Mohenjo Daro gives an indication of the film to be an ancient historical saga. However, even before the interval point, you realize that the name is misleading. But having said this, the Ashutosh Gowariker film has few things that make it an average fare, more so for the lovers of formulaic Hindi films.
Story (without spoilers): The story takes place in 2016 BC. Sarman (Hrithik Roshan) is a brave and adventurous farmer living in the northwest region of India with his aunt and uncle. He is eager to visit the land beyond the mountain – the city of Mohenjo Daro. But he is never allowed by his aunt and uncle due to some reason. They don't succeed in stopping him much though and hesitantly allow him to visit the place to sell their produce.
Sarman is mesmerized by Mohenjo Daro. But he gets a strange déjà vu feeling. He soon realizes the dark underbelly of the city ruled by the evil Mahaam (Kabir Bedi). Sarman feels like returning but his liking towards a young girl, Chaani (Pooja Hegde) and his gut feeling ask him to stay back.
- The fast screenplay doesn't give you much time to think much. The story is narrated quite smartly.
- For the first time, Govariker has tried such raw fight scenes and has managed to pull them off pretty well. He is ably supported by the stunt choreographer. The fight scene in the second half deserves special mention for the seeti-bajao effect it produces.
- The hugely difficult task of recreating a period as old as this one is carried out with some degree of conviction, although few sets don't suit the era at all.
- The camerawork falls in the good category while the background score succeeds in producing the effect.
- The justification for using Hindi as the language and the manner of justifying it is intelligently done.
- The film is relevant in today's era as it touches topics like power hunger, hypocrite leaders of state, corruption, democracy, free speech and people power.
- Mohenjo Daro rides high on Hrithik Roshan's shoulders and he delivers a convincing act. He keeps the film alive. Manish Chaudhary, Naina Trivedi (Chaani's friend), Suhasini Mulay, Narendra Jha, Sharad Kelkar and few others offer good support. Kabir Bedi is decent as the bad guy while Arunoday Singh, as his son, is average.
Minuses:
- The biggest problem with Mohenjo Daro is the title. The film is like a typical cliché-ridden Hindi potboiler with hardly any relevance to that era. In other words, the story could have taken place anywhere and in any time zone.
- The climax tries justifying the title and the scenes are overwhelming too. However, the idea turns out to be silly.
- The events in the second half are too convenient.
- The basic plot is a mixture of Baahubali and Agneepath.
- Quite a few times the behavior of the characters is illogical and silly.
- A R Rahman's music produces a couple of hummable tracks but that's it.
- Pooja Hegde is a disappointment as she lacks acting skills. Her weird attire makes it worse.
Overall: Mohenjo Daro can be seen once if you enjoy Bollywood masala films. It has some chance of earning decent in the first weekend at the box-office. But the budget of over Rs 100 crore and tough competition from Rustom will ensure it faces huge losses.
Rating: * * ½
Director: Ashutosh Gowariker
Producers: UTV Motion Pictures and AGPPL
Writers: Ashutosh Gowariker
Cast: Hrithik Roshan, Kabir Bedi, Pooja Hegde, Arunoday Singh, Manish Chaudhary, Naina Trivedi
Music: A R Rahman
Genre: Period drama
Runtime: 155 minutes
By: Keyur Seta
The biggest box-office clash of 2016 is here – Rustom vs Mohenjo Daro. The big question on people's minds is as to which film will outsmart the other at the box office. The prediction, going by the buzz created by the trailers, is that Akshay Kumar's Rustom will emerge victorious.
The reasons for this are follows:-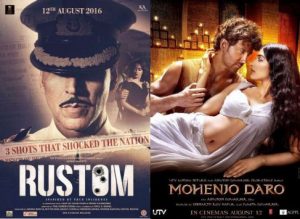 -- Over the last few years, Akshay Kumar has gained a lot of respect from the lovers of sensible cinema as well after doing films like Special 26, Holiday – A Soldier Is Never Off Duty, Baby, Gabbar Is Back and Airlift.
-- There has been keen anticipation for Rustom as this is yet another tie-up between Akshay and Neeraj Pandey after Special 26 and Baby (although Pandey is only the producer here).
-- The eagerness, due to the above mentioned points, has gone many notches higher after the trailer of Rustom released. It has instantly received thumbs-up from the audience. Hence, half the battle is won.
-- On the other hand, there was keen anticipation for Mohenjo Daro due to the re-teaming of Ashutosh Gowariker, Hrithik Roshan and A R Rahman. But the first trailer of the film has given rise to negative buzz (although personally I have liked it). The subsequent songs, which aren't bad, haven't helped the cause.
-- The film is already being panned for getting its facts and costumes wrong.
Due to all these factors, it would have been wise for the makers of Mohejo Daro to postpone the film. Now, the only hope for it to emerge victorious at the box-office is to super impress with its content and receive positive word-of-mouth. Else the film is doomed.
Going by few scenes in the trailers, there seems to be a punar janam (reincarnation) angle in the film. Such surprise elements can be the trump card.
Although Rustom is expected to earn very well if it gets a positive response, don't even think of comparing its collections with Sultan, the year's biggest box-office hit so far. The only film that can prove to be a threat for the Salman Khan starrer is Aamir Khan's Dangal.