We will hear the phrase 'historic win' regularly for the next few days, at least till India plays the third test match in the series against Australia in 2021. Ajinkya Rahane and his men have displayed an example of determination in the Boxing Day [second] test. And this is not just because we beat Australia in Australia in a test match for just the eight time.
After being shockingly all-out for their lowest score ever of 36 runs in the second innings of the first test, India was down in the dumps [anther blow in 2020]. Plus, captain Virat Kohli, the star batsman who top-scored in the match, had to leave because of personal commitments.
To win the next match convincingly under such circumstances is nothing short of historic.
There were all kind of discussions going on before the start of this match on social media. People had assumed that India will lose the series 4-0. It was also said that even if India manages to draw one match, it will be quite an achievement. However, Rahane had other plans.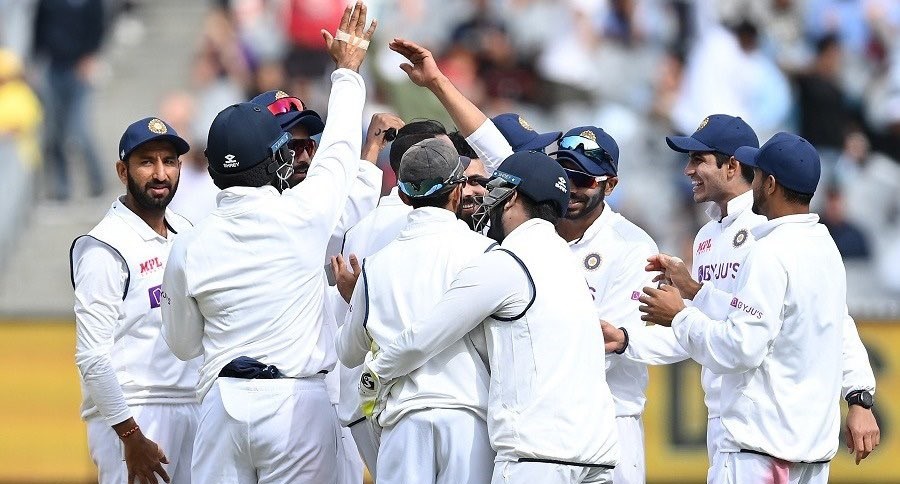 He lead from the front with the bat, by scoring a match-winning century in the first innings, and showed excellent captaincy skills while India was on field in both the innings. His bowling changes and field placements showed that he only believed in going for the kill despite what happened in the first test. And his bowlers rose to the occasion.
The ghost of 36 all out is well past now!
But not all is hunky dory and perfect for team India. We shouldn't forget the numerous catches Australia dropped in the first innings. Things might have been different if they had held onto each one of them. One also can't overlook how the team struggles to get the opposition tail out, which was the case here too.
Having said that, the team spirit and character strength shown in this match is unlike the Indian team of the bygone days. After losing the first two ODIs and getting 36 all out in the first match, there were talks about team India being back to the ways of the 1990s. The nightmare of India being 66 all out against South Africa in 1996 had resurfaced. But the Melbourne win has proved otherwise.
This is no 90s team. This is Naya Hindustan [New India]…
Also read:
When Swami Vivekananda took 7 wickets against the British club