The title of author Akshat Gupta's novel The Hidden Hindu might make heads turn, thinking it might be on controversial lines. But that is far from the case. The book is a mystery thriller rooted in India's mythology and history. It's another addition to this genre that has become popular over the years.
The book revolves around an unusual investigation of the mysterious Aghori Sadhu. He is captured by India's authorities and brought to the Ross Island in south India for interrogation. Dr Srinivasan heads the investigation along with Dr Shahista, Dr Batra and few other experts. The Aghori Sadhu introduced himself as Om Shastri.
But the investigating team is dumbfounded when he also claims to be various people from India's mythology and history; right from the era of Ramayana and Mahabharata till the Indian freedom movement. The team rubbishes his claims of him being alive since thousands of years. So, who exactly is Om Shastri?
The biggest plus point of The Hidden Hindu is its fast pace. A large majority of the story takes place in a closed room, where a group of people are investigating, discussing and debating. This somewhere reminds you of 12 Angry Men (1957). The situation results in a book that can be completed in a jiffy.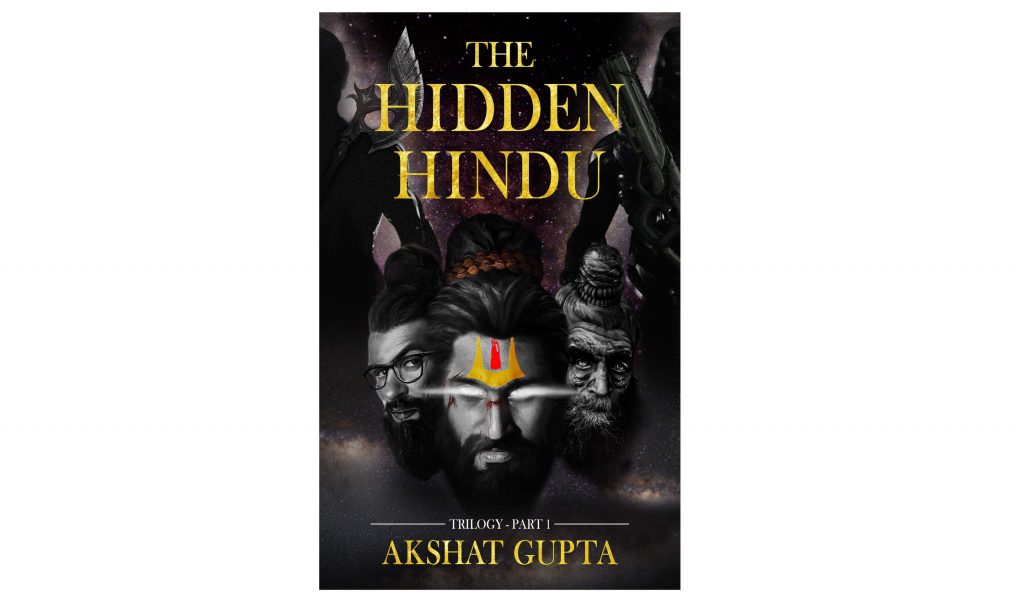 At some point of time, The Hidden Hindu features the story of lord Dhanwantari and the father of Indian surgery Sushruta. This comes across as an interesting episode since this part of Indian history is not explored in the many novels that have come out of this genre.
These plus points, however, aren't enough to overshadow the negatives. The book lags behind in the important aspects of story and its narration. For a large number of the pages, nothing concrete happens in terms of plot development as the investigation just keeps going on. The aforementioned episode about Dhanwantari and Sushruta comes as a respite but it's certainly not enough. 
Also read: Book Review – The Vault Of Vishnu
The reader is also not given proper insight into the investigating team. We are not told the back story of even the senior members of the team and the relation between them.
Furthermore, the writing lacks richness. Just being a fast-paced novel isn't enough. The language should be impressive enough to even sail through the dry periods, which doesn't happen here. The quality of the writing is felt the most in the ending portion, which is all over the place.  
Also read: Book Review – Bhoot Bhavish Bartaman
There are also few language errors that should have been taken care during the editing.
This is the first book in The Hidden Hindu trilogy. India's former cricket captain Mahendra Singh Dhoni and his wife Sakshi Dhoni are coming out with a web-series on the book. The makers need to carry out some drastic changes in the content in order to make the show interesting.
Rating: 2.5 out of 5
Author: Akshat Gupta
Publishers: Genee Publishing House
Pages: 185
Price: Rs 249