Social Worker Anna Hazare's movement for the amendment of the Jan Lokpal Bill gave rise to a revolution which was never seen after India's Independence. The unprecedented response of the movement also became an iconic example in countries other than India.
But as Anna says, we are yet to achieve the ultimate which can be done only if the movement is kept alive. In order to do that, Anna has started a blog. In order to make it more accessible, each blog post will appear in  three languages - Hindi, Marathi and English.
But that's not all, the anti-corruption crusader has also joined Facebook and Twitter.
Anna's blog URL - http://www.annahazaresays.indiaagainstcorruption.org (This is his new blog.)
Link to his Facebook page - https://www.facebook.com/pages/Anna-Hazare-Says/268687513149703
Link to his Twitter page - http://twitter.com/#!/annahazaresays
Let us follow his blog and social media pages and help the movement grow further.
Vande Mataram!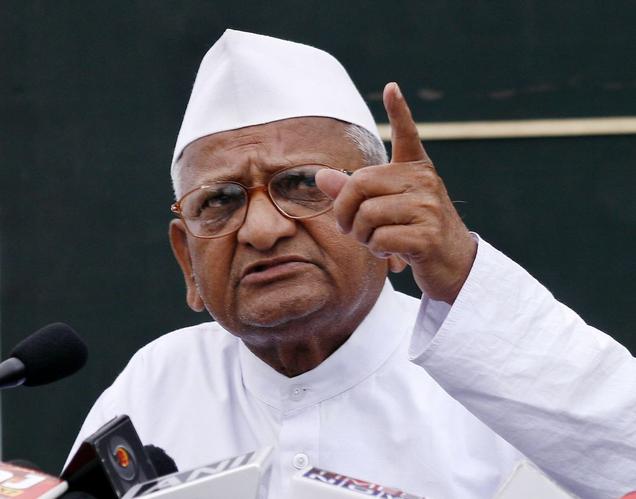 Although Anna Hazare's anti-corruption stint has succeeded in giving rise to a historic movement in India, it is up to us to make sure the flame is kept alive. This was ensured by India Against Corruption's (IAC) Pune wing members as they carried out a massive bike and car rally from Pune to Ralegaon Siddhi. Around 200 enthusiastic youngsters were a part of the rally, all excited to meet the man himself – Anna.
Take a look at the pictures from the event which tries to give a firm message that the movement will never fizzle out.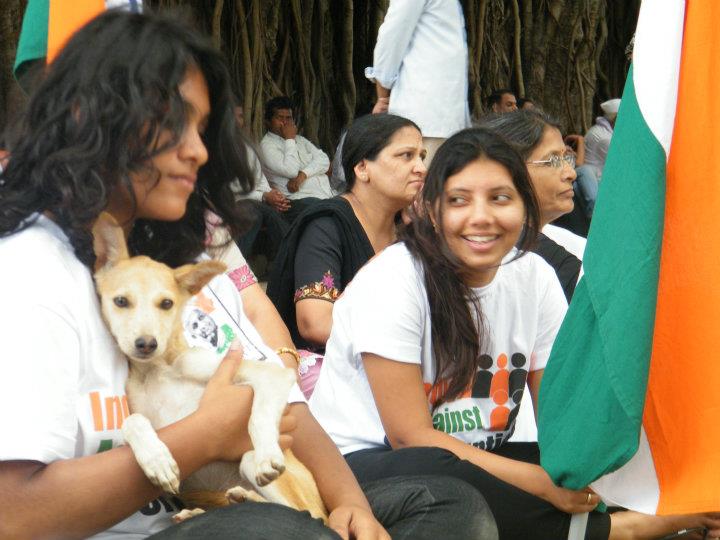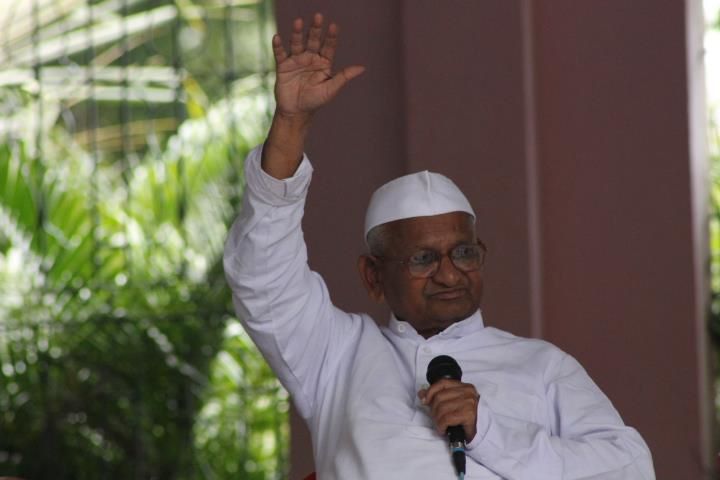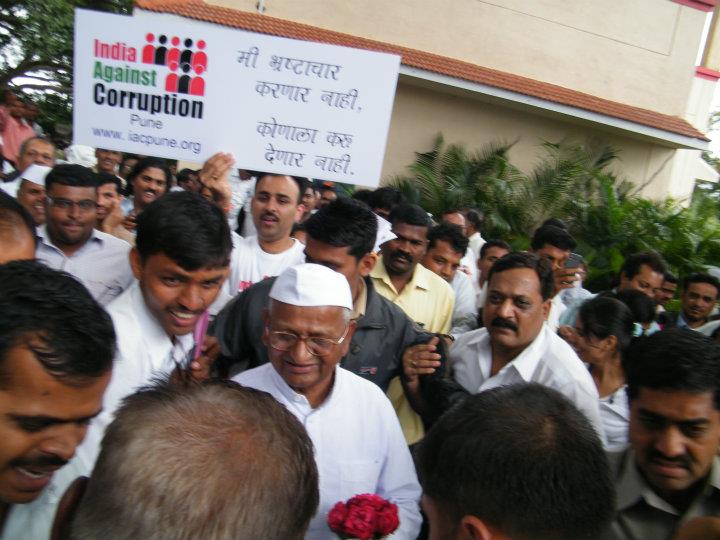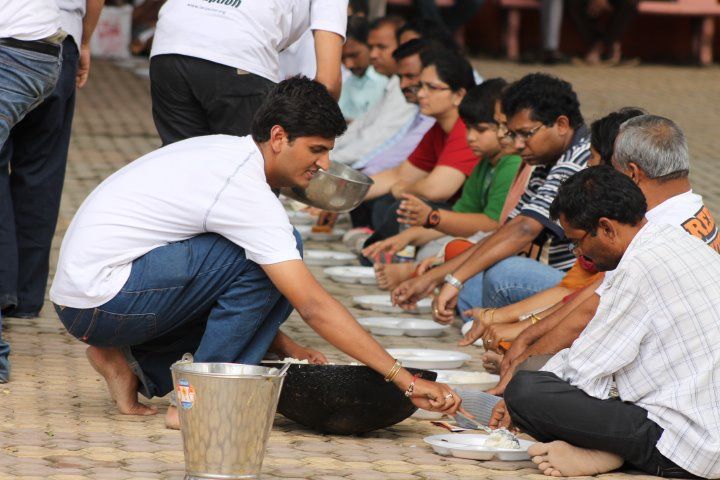 These blasts have become such a regular feature that we have accepted it as a natural calamity. If this isn't the case, how many of us were really shocked or shattered at the news of the September 7 Delhi blast apart from those living near the Delhi High Court? The most worrying thing for India is that the citizens have adapted themselves to such blasts.
But you can't blame the citizens for it when the government itself is showing apathy towards such incidents. Fake condolences by politicians and their appearance at blast spots and hospitals (like Rahul Gandhi's irrelevant act today), lethargic court procedures after the guilty are nabbed, have over the years become equivalent to rubbing salt on wounds of the victims of the blast.
The most shocking example of this is that we have still not punished Ajmal Kasab who was seen indulging in terrorist activity by the whole of India! I say this again – this is and will give confidence to other terrorists as they know they won't face any problem even if they are caught after indulging in a terrorist activity. So does it really matter who was behind the blast?
Today Prime Minister Manmohan Singh has given an assurance that the culprits will be nabbed. But what's the use of it if they will be kept as India's special guests by showering crores of rupees on them just like Kasab?
I have been making a note of people's reactions on Salman Khan's movie Bodyguard. From all the responses, apart from one person, almost all others have thrashed the movie. Even on the net, I have seen terribly unsatisfactory comments on the film with some even terming it as unbearable and difficult to sit through.
However, despite this, the film has created history at the box-office by earning over Rs 20 crore on the opening day itself. Just imagine - on one hand, the audience is left unsatisfactory and on the other, the film has gained the biggest box-office opening ever in the history of Bollywood! If there is one thing which is unfair, it's this!
Like I said in one of my previous posts here, it has become an easy recipe to cook a box-office hit. Just sign a big star like Salman, make an interesting promo, include songs at regular intervals and you get your box-office hit! You have created enough hype and booked almost ever theatre in the country. Naturally audience will flock the halls to see the movie once. Hence, you earn mammoth profit. But can you call this real success if the film fails to impress the audience?
But Bodyguard isn't the only instance. There have been numerous movies in the past which have rocked the box-office but failed to satisfy majority of viewers. As veteran filmmaker Sudhir Mishra rightly pointed out, producers are only thinking about the profit in the first weekend.
In this race to earn big monies in the initial weekend, we have stopped making movies which have superlative content, movies which bring a smile on your face even years after its release!
This is where I consider Marathi cinema much ahead than today's Hindi films. A super-hit Marathi film will surely satisfy a large majority of its viewers. Their biggest advantage is that the story or the script is considered way bigger than the cast. If a Marathi film is rich in story, it will surely draw crowds irrespective whether it has a known face. Sadly, this hardly happens in Bollywood.
These big and rich Bollywood producers should ask themselves whether their aim is only to earn big bucks or make quality cinema. Their answer will determine the future of Bollywood!
Unfortunately, my doubt has come true. When the government, along with other parties in the parliament, agreed to include Anna Hazare's 3 point agenda in the Lokpal Bill, I had a feeling they will try to fight back by playing cheap politics. This is exactly what they have done.
Earlier, the Delhi Police, of course by government pressure, claimed that a CD where Prashant Bhushan is heard trying to influence a judge is genuine. Then, Kiran Bedi was sent a breach of privilege notice for her remarks against the MPs at the Ramlila Maidan. And now, the Income Tax department slaps a notice on Arvind Kejriwal asking him to pay up Rs 9 lakh as, according to them, his resignation isn't accepted yet.
The timing of these incidents clearly indicate that the Congress government is trying to take revenge from Team Anna as they are not able to digest their victory, which brought unprecedented pre-independence revolution in the country. If Kejriwal quit his job in 2006, how come he is sent notice after 5 long years? As Kejriwal said, the IT department has sent the notice on behalf of their 'political bosses'.
It's a pity that our so-called government underestimates the common sense of the common man. They have an illusion that the people of India don't have sense to identify their cheap games.
As Anna rightly pointed out today at Ralegaon, the government has cheated us and they are underestimating the power of the public of India.
Unfortunately, even after receiving huge slaps from the public recently, the government still has no idea about their power. But we are here to show our power once again. We are all ready to make the government bite the dust once again through our massive protests if need be!