Rohit Shetty's Simmba has succeeded in entertaining the audience. The Ranveer Singh starrer has proved to be a perfect single screen entertainer. Apart from Shetty and Ranveer, the dialogues also played a big part in it.
Writer Farhad Samji has once again been able to tickle the audience's funny bone. So, it's really worth revisiting some of the funny moments from Simmba in the form of its dialogues.
Here are some of the best dialogues from Simmba uttered by Ranveer (feel free to add more in comments):
- Je mala mahit naahi te sanga. Tell me something I don't know.
- Mind eej blowing.
- Chand pe paani aur barf ka pata lag gaya hai. Ab sirf wahan daaru le jana baaki hai.
- Mera koi bhai nahin hai. Lekin woh toh tera bhi nahin hai.
- Yeh mera style kahan hai? Yeh Bajirao Singham ka style hai.
- Mohile, Mohile, Tere bina main kaise piyun?
- Yeh Kalyug hai. Yahan sab sirf ek hi matlab ke liye jeete hain. Apne matlab ke liye.
- Main policewala bana paise kamane ko. Robinhood banke doosre ko madat karne ke liye nahin.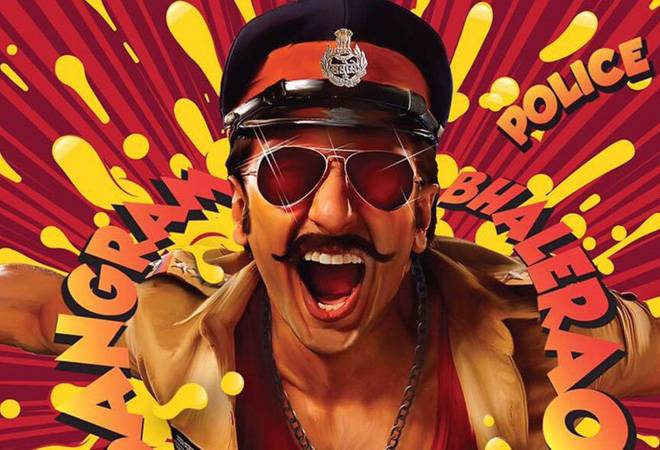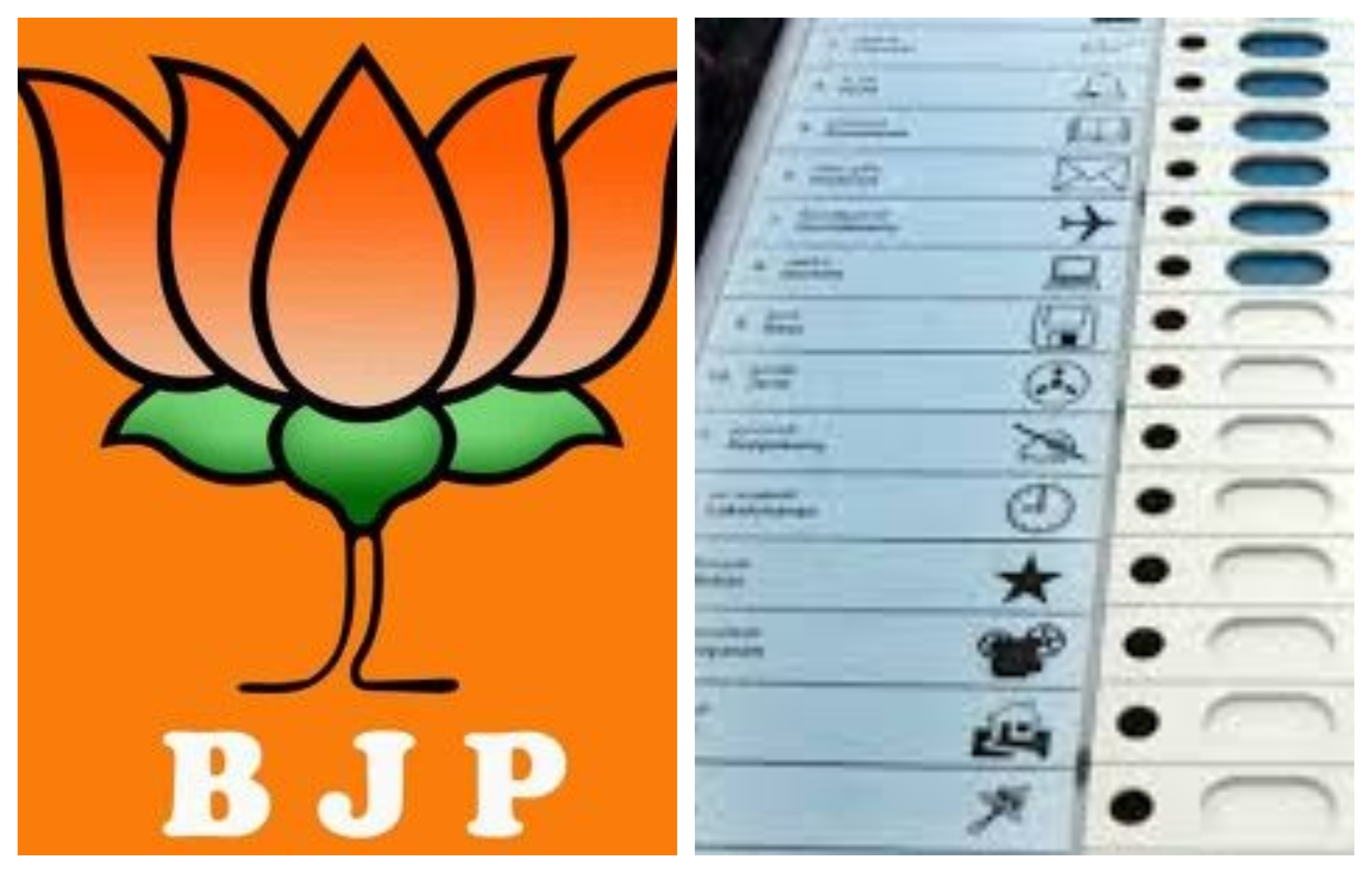 The state election results in Rajasthan, Madhya Pradesh, Telangana and Chattisgarh have come as a blow to the BJP (Bharatiya Janata Party). The party has suffered heavy defeat in the three states much against its run of play with the results in MP too not being in their favour. This has ensured that jokes and memes about the EVMs are being shared online.
The rivals of the BJP, especially the Congress party, has been vocal a number of times about their doubts in the EVM (Electronic Voting Machines) used in India's elections whenever they have lost to the BJP in last few years. But all their doubts about the 'dangers' of EVMs have evaporated after they have won handsomely today in the three of the four states. Not a word against the EVMs now.
While it is hypocritical to change stand on the issue once you win the election, it would be wrong to assume that only BJP's rivals have been crying the EVM song after defeats in elections. Not many would know that BJP itself was highly against the use of EVMs when they lost the Lok Sabha Elections in 2009.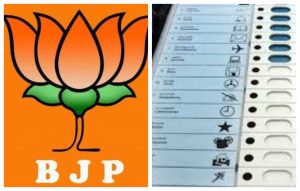 In fact, two of its leaders also went about writing books harping the 'dangers' of EVMs.
BJP's spokesperson G V L Narsimha Rao came up with a book against the EVM titled 'Democracy At Risk! Can We Trust Our Electronic Voting Machines?' in 2010. In the book he has gone onto explain how one shouldn't trust the EVMs.
Here are the contents of the book: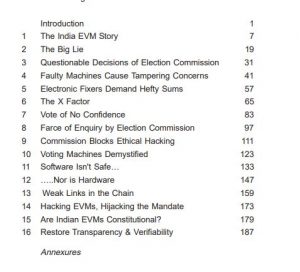 An excerpt from the book read, "Holland and Ireland too have abandoned EVMs and have gone back to paper ballots. And developed and technologically advanced countries in our region like Japan and Singapore have so far stuck to paper ballot voting, owing to their simplicity, verifiability and voter confidence in the system. Today, reliability of Electronic Voting Machines and the integrity of electoral verdicts is a subject of intense political debate and media scrutiny across the world."
Another significant excerpt read, "In our system of representative democracy, elections provide the only occasion when the people directly exercise their sovereign power. Immediately thereafter this power is ceded to the elected representatives. If this sacred power is vitiated by a voting system of dubious integrity open to insidious fraud, it is evident that our democracy is seriously endangered."
In chapter four, Rao has explained how on numerous occasions the EVMs have malfunctioned and misbehaved. During the launch of the book, Rao gave a statement as strong as, "It is a blatant lie that EVMs are tamper-proof. I think the use of EVMs on a national scale is illegal."
Veteran BJP leader Lal Krishna Advani aka L K Advani had not only launched the book but also wrote a foreword to it.
The PDF copy of the whole book can be found HERE.
In the same year, another senior BJP leader Subramanian Swamy (who was then the chief of Janata Party), along with author S Kalyanaraman, also came out with another book against the EVMs with a strong title 'Electronic Voting Machines: Unconstitutional And Tamperable.' The title gives a clear idea of the contents of the book.
While any online or PDF copy of the book is not available, its description on Amazon reads, "EVMs have already been banned in many countries, including Germany, the Netherlands, Ireland and Italy, and the list is getting longer. Thus, there is a growing lack of confidence in EVMs the world over. Why should India persist with a failed system that has been abandoned worldwide? The risk of wholesale rigging inherent in EVMs, howsoever small, cannot be accepted in a democracy where the stakes in winning elections are so high."
Both books are still available for buying HERE and HERE.
Surprisingly, the two books and BJPs strong stand against EVMs isn't known much. It can be attributed to weak public memory or the lesser reach of the social media back then or both.
By: Keyur Seta
The Marathi movie Mumbai Pune Mumbai 3 is expected to earn well at the box office. Directed by Satish Rajwade, this is the third film in the franchise starring Swapnil Joshi and Mukta Barve. It is slated to release on 7 December.
Mumbai Pune Mumbai (2010) became a runaway hit and the jodi of Swapnil and Mukta became one of the most loved in Marathi cinema. Naturally, the second film Mumbai Pune Mumbai 2 (2015) was made.
The film not only clashed with Salman Khan's biggie Prem Ratan Dhan Payo (2015) on Diwali but also with another multistarrer Marathi film Katyar Kaljat Ghusli (2015). But despite that, it became a hit, along with the other two films as well. It was a rare occasion when three big films became successful at the box office despite each other's presence.
The success of the first two films speaks volumes about the brand Mumbai Pune Mumbai. Needless to say, there is immense excitement for Mumbai Pune Mumbai 3. The film is surely expected to get a big opening at the box office in the first weekend, irrespective of the content.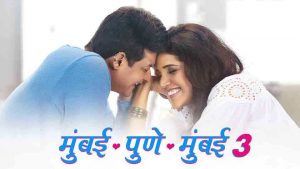 If the content receives thumbs up from the audience, nothing will be able to stop the film from being a superhit. God forbid if the content doesn't live up to the expectations, MPM 3 will still have a fair chance of becoming a hit.
Also read: Did Ani... Dr Kashinath Ghanekar succeed only because Thugs Of Hindostan failed?
It is difficult to predict the exact number Mumbai Pune Mumbai 3 will earn at the box office. But roughly it is expected to make around Rs 15 crore at the box office in the first 10 days provided the film doesn't receive a thumbs down for its content.
The good thing for the film is that the next big Hindi film Zero will be releasing on 21 December. Riteish Deshmukh starrer Mauli will be releasing on 14 December. This might pose some challenge to MPM 3.
If everything does fall in place for MPM 3, it will be another success for Marathi cinema in this year in a short duration after Ani... Dr Kashinath Ghanekar, Naal and Mulshi Pattern.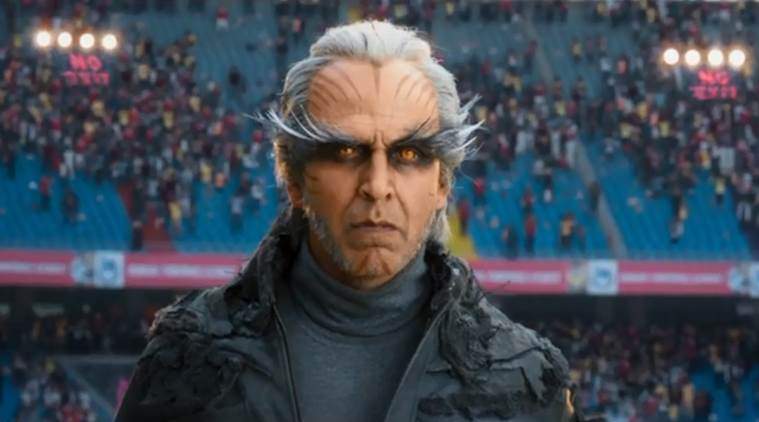 During the digital poster launch of S Shankar's 2.0, Rajinikanth had said that Akshay Kumar's character in the film is way interesting than his. "I am telling you the truth. The hero of 2.0 is not Rajinikanth. Akshay Kumar is the hero. If I would have been given a choice, I would have selected that (Akshay's) character," he had said.
"It's a brilliant character; brilliant role. I am telling you, the whole country will applaud Akshay after the release of this picture," added Rajinikanth.
Spoilers ahead
At that time I felt that Rajini is just being large-hearted and generous. But after watching the film, I completely agree with him. Rajini has a double role in the film and he lives up to the expectations of his fans. But I can't stop being in awe of the character Pakshi Rajan that Akshay played.
There have been reports that the character of Pakshi Rajan is inspired from the real birdman of India Salim Ali. Read more about him here.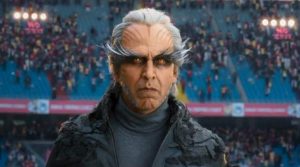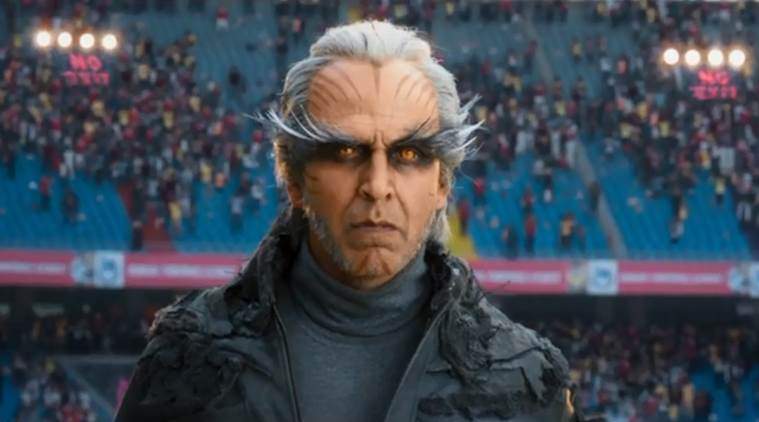 Pakshi Rajan is the villain of 2.0. However, he is no lesser than a hero. In fact, he is the hero we need today. Here are five reasons why:
(Note: These are his qualities while he was alive.)
Peace loving: You will hardly see a character as peace loving as Pakshi Rajan. The sight of a bird in pain would melt his heart like a mother. Healing it becomes his biggest motto. This, obviously, means that he is strictly against any form of violence.
Selfless: Pakshi Rajan spent his life for the welfare of birds. He became an ornithologist and professor to spread their knowledge and importance. He also went onto take the pain of writing books about different kind of birds.
Nature before everything: How many of us even think of the problems caused by mobile towers and mobile phone radiations on birds? Pakshi Rajan not only thought of that but refused to use mobile phone just because it harms the nature, including birds.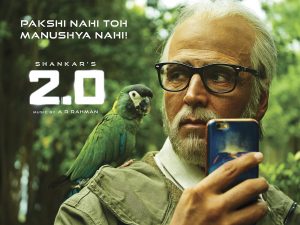 Fearless fighter: The character played by Akshay showed the guts of protesting against mobile companies and the government, even if it meant protesting alone. People would consider him mad but he would never give up. In fact, Pakshi Rajan even went to the extent of admonishing the Telecom Minister literally on his face inside his office.
Age-defying: Pakshi Rajan carried out the aforementioned tasks even after being in his 70s or so. Age was just a number for him.
Now, why would I consider him a villain here? Of course, he became evil after his death and went onto kill innocents, including officers from the Indian Army. However, neither these acts nor his menacing post-death VFX avatar are enough to wipe out the memories of his noble character while he was alive.
By: Keyur Seta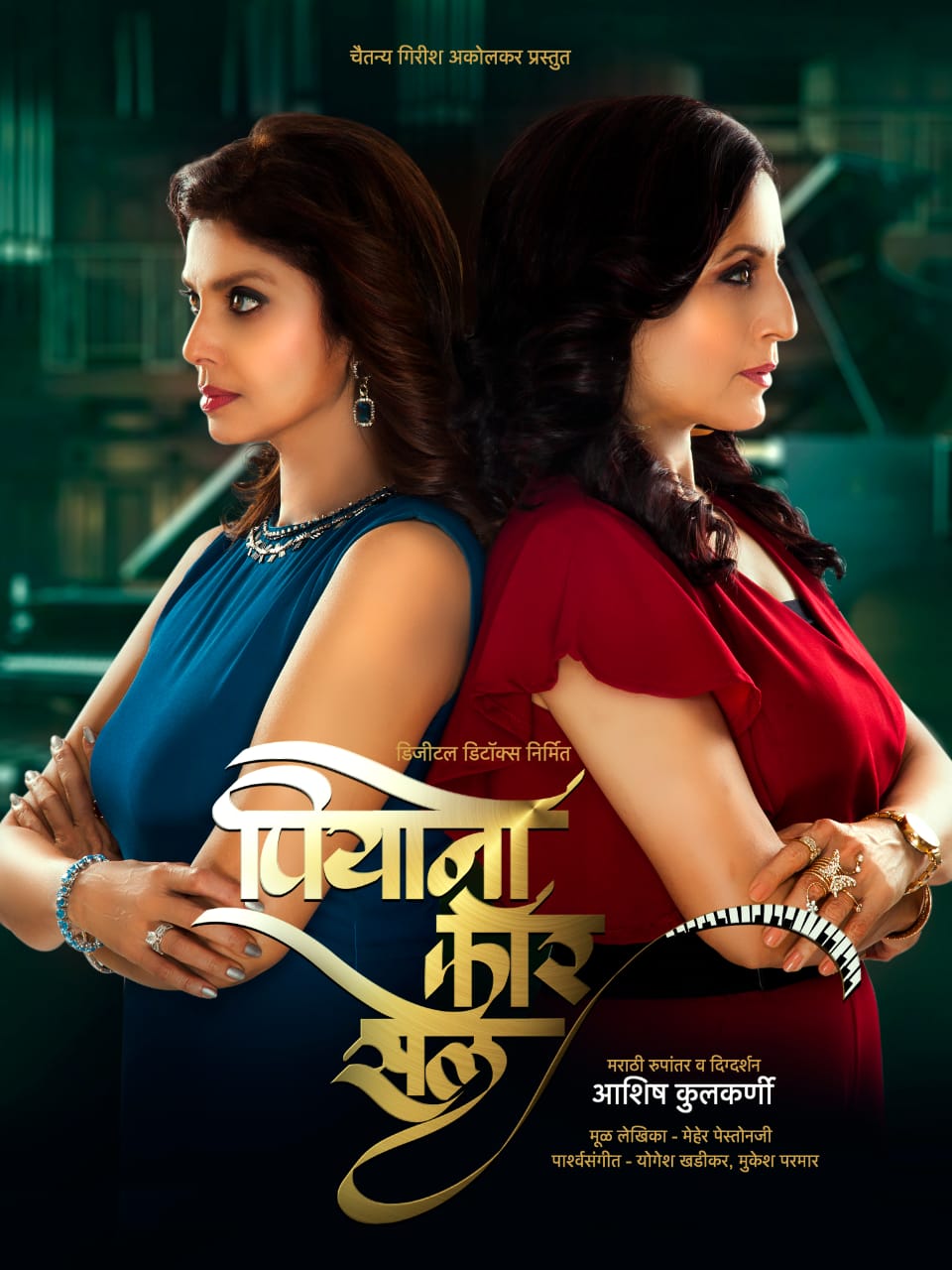 Director Aashish Kulkarni's Marathi play Piano For Sale features veteran actresses Kishori Shahane Vij and Varsha Usgaonkar. They were two big names and contemporaries in Marathi cinema of the 1990s.
This is the first occasion where Shahane and Usgaonkar have shared the stage together. As the play has no other characters apart from them, there is no need to say that one would get to see their jugalbandi on stage.
But for a play or any piece of performing art for that matter it is the end product that needs to be impressive. The cast comes later. Let's find out if Piano For Sale manages that.
The play is the Marathi adaptation of playwright Meher Pestonji's English play of the same name. Sheila (Shahane) stays alone in the middle-class Byculla area of Mumbai. She is a dance teacher for mute and deaf students. She is quite content with her simple lifestyle, although she does experience feelings of loneliness here and there.
Anita (Usgaonkar) is the opposite of Sheila. She is married and has a daughter. They belong to the upper class and she is proud of her status.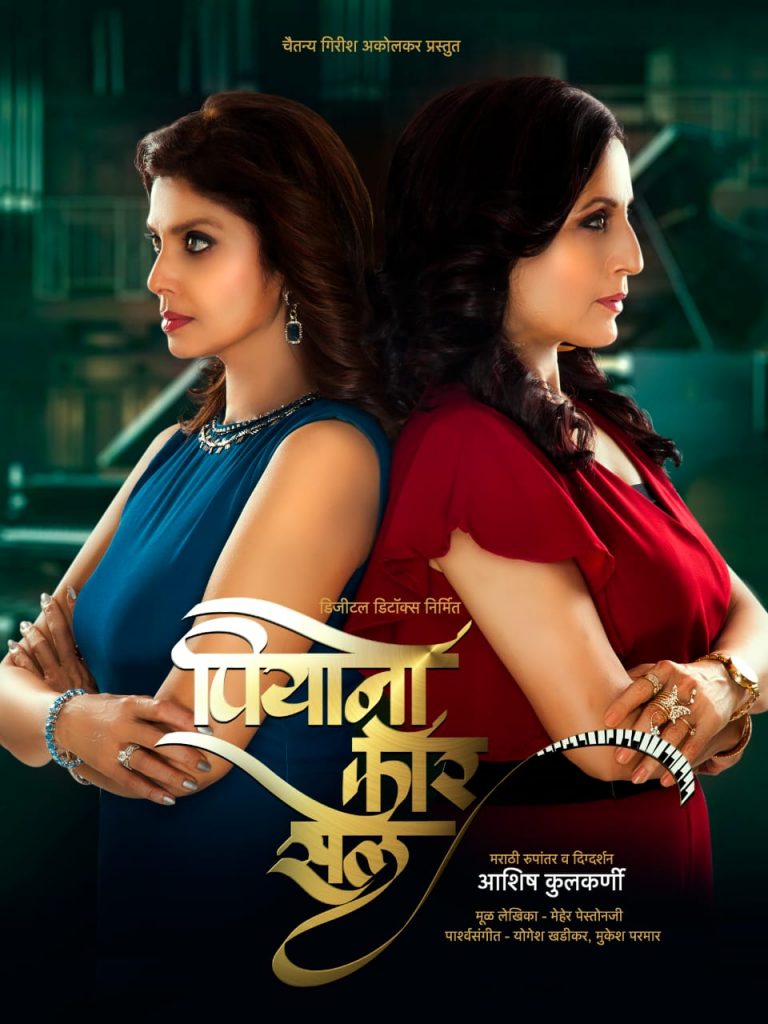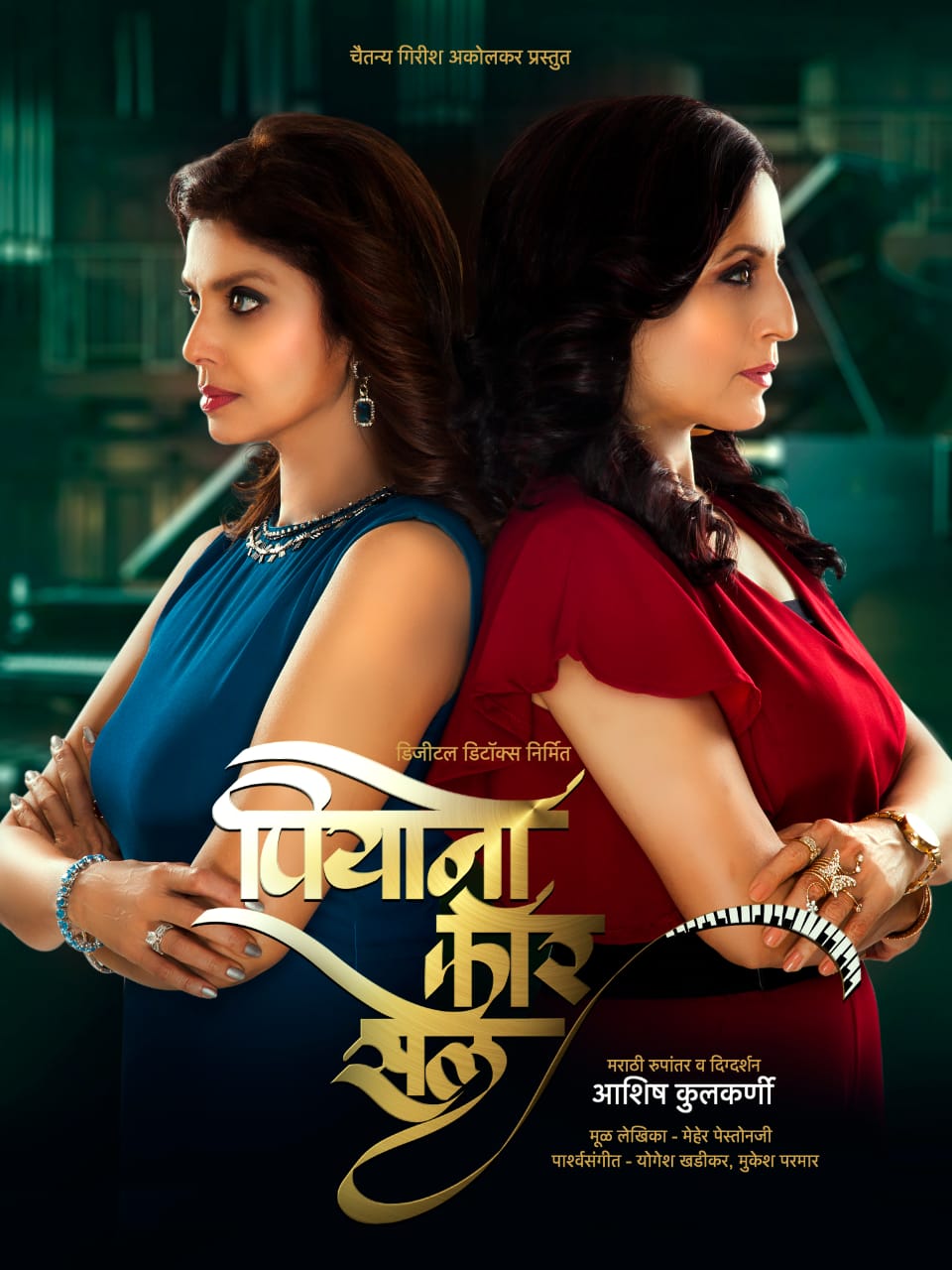 Sheila wants to sell off her old piano, for which she gives an advertisement. Anita gets interested in buying it and calls Sheila. While hanging up the call, Anita reveals her full name. This stuns Sheila since she and Anita have had a past and not a pleasant one at that.
Going by its interesting storyline, it is not surprising to see the reason for adapting the play from another language. Just when you think that the story will continue based on the conflict that was established early on, it takes you by surprise through a twist in the second act (post interval).
The end result turns out to be moving as it compels you to think on the idea of winners and losers in matters of love and life.
Needless to say, when the entire play is only about conversation between two characters, the script needs to be engaging and this is what happens for the majority of the duration. The dialogues and the subtle dark humour are enough to keep you engaged.
It is only on few occasions that the transition from one topic to another isn't entirely smooth though. Also, the massive transformation of one character later on is a bit questionable.
A lot of thought has gone into the rich set designing. The interiors of both the houses – of Sheila and Anita – are realistic. Coming to the lights, it was a smart idea to dim the brightness whenever the conversation became intense and conflicting. The sounds of piano go well with the subject and the title.
Needless to say, the play demanded both Shahane and Usgaonkar to be on top of their games. The two actresses have complemented each other well and, in doing so, have provided convincing performances.
Overall: Piano For Sale is an interesting and thought-provoking play.
Rating: 3.5 out of 5
Review by: Keyur Seta
Director and English adaptation: Aashish Kulkarni
Original playwright: Meher Pestonji
Producers: Digital Detoxx
Cast: Kishori Shahane Vij and Varsha Usgaonkar