Ek zamana tha jab mera kad (height) ooncha tha. Lambe kadam chalne mein ek adbhut anand milta tha. Lekin safar ke darmyan dheere dheere mujhe sandeh hua ki kahin mera kad chhota toh nahin ho raha. Agle kuchh varshon mein mera shaq yakeen mein badalta gaya. Aur dekhte hi dekhte is saal mera kad aur bhi chhota ho gaya.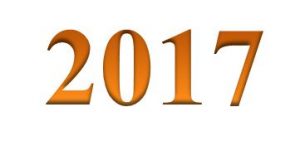 Kabhi mere kad ko kisi Facebook post ke liye chhota kiya gaya toh kabhi kisi haanirahit (harmless) film ke liye.
Pehle toh jab koi naami vyakti mera istamaal karte the tab mera kad chhota hota tha. Aaj toh aam aadmi bhi agar mera istamaal karen toh agle din mera kad aur chhota ho jata hai. Phir dheere dheere main samaj gaya ki sahi baat kehne par mera kad chhota hote rahega.
Ashcharya ki baat yeh hai ki naak aur gala kaatne waale log bhi mera istamaal karne lage hain, jab ki mera unse koi nata nahin.
Mera kad chhota ho jane ke baavjood main naye varsh ki taraf badh raha hoon. Aaj ki sthiti dekhte hue lagta hai ki 2018 mein mera kad aur bhi chhota ho jayega. Meri lambaai kaatne ke liye naye saal mein bhi log tatpar honge.
Ab main zameen ke star par gir jaaun uske pehle mujhe bacha lijiye. Warna meri anupasthiti mein aapka moolya kisi vastu se zyada na hoga.
Aapki,
Abhivyakti Swatantrata
The newspaper vendor at the corner of a quite road in a town in Kashmir was disappointed with not many customers turning up to buy the papers that November morning. He wasn't surprised though. Who would pay to read the same set of news taking place in the valley?
24 hours ago
Nazia was sitting by the window of their wooden house as dusk neared. The cute 7-year-old was anxiously waiting for her father to return home. At times she would venture out of the house and gaze at the long road ahead. His return would determine whether she would be able to go to school the next day. The principal had given a final warning to Nazia's parents, who have been unable to pay her fees for that year.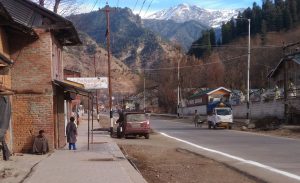 The thought itself of not having the company of her friends next day onwards was too depressing for her. Her school was situated right in the middle of few picturesque hills. In fact, the entire town was an epitome of natural beauty. The greenery laden hills turned white during winter after snowfall. The flowerbeds, on the other side, provided perfect compliment.
Kashmir was nicknamed jannat (paradise) for a reason.
Bu the lives of the people from the lower strata of the society, like Nazia's, didn't resemble a paradise by any means. With most of the town folk struggling to make ends meet, their inner feeling was complete contrast to the beauty of the town. Just like Nazia's father, who relied on odd jobs for his family's survival.
It was a result of the tense political situation in the valley, which can be felt in the air. Clashes between extremists and army had become frequent. 'Stone pelting' had lately become the new keyword with regards to the valley.
What made life even tougher was that currently it was the 'off season.' November is the time when tourist footfalls decline by a great deal. As a large number of men worked as guides, the off season was no less than hell. So, when they would spot a group of tourists, they would literally hound them. But they can't be blamed as they have stomachs to fill.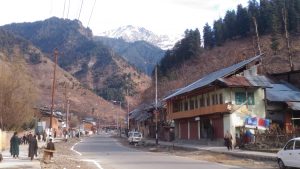 Nazia started getting worried as the sun was about to set. Sundown happens here sometimes even before 5 pm. As she was staring onto the mountain behind which the sun would set any moment, her father emerged in his usual slow walk.
He would always flaunt his red muffler around his neck. His body language and smile told Nazia that his father had managed to get the sum for her school fees. This was confirmed when he happily broke the news after entering the house.
The next day Nazia cheerfully walked to her school. She passed through the newspaper vendor who was disappointed with hardly any newspapers being sold that day. To kill his boredom, he picked up a paper and glanced just to pass his time.
The front page splashed the news of a stone pelting incident that happened in their town the previous day to oppose a political leader's visit. The picture showed a group of people aggressively pelting stones at a government building. A man standing at the front had a red muffler around his neck.
By: Keyur Seta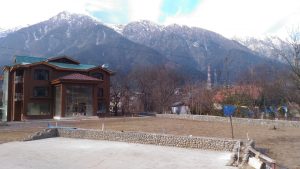 Think about Srinagar and the first thing that comes to your mind is Dal Lake. The capital city of Jammu and Kashmir is completely based around the iconic lake. And once you think about Dal Lake, you automatically see the visuals of the beautiful little Shikaras (boats).
In fact, Dal Lake without Shikara is like body without soul. One can find a large number of them going around the lake in their sweet, own pace. Just like an antithesis to the fast moving world we all are used to. The boats are in different colours, each offering a new dimension to the waters below.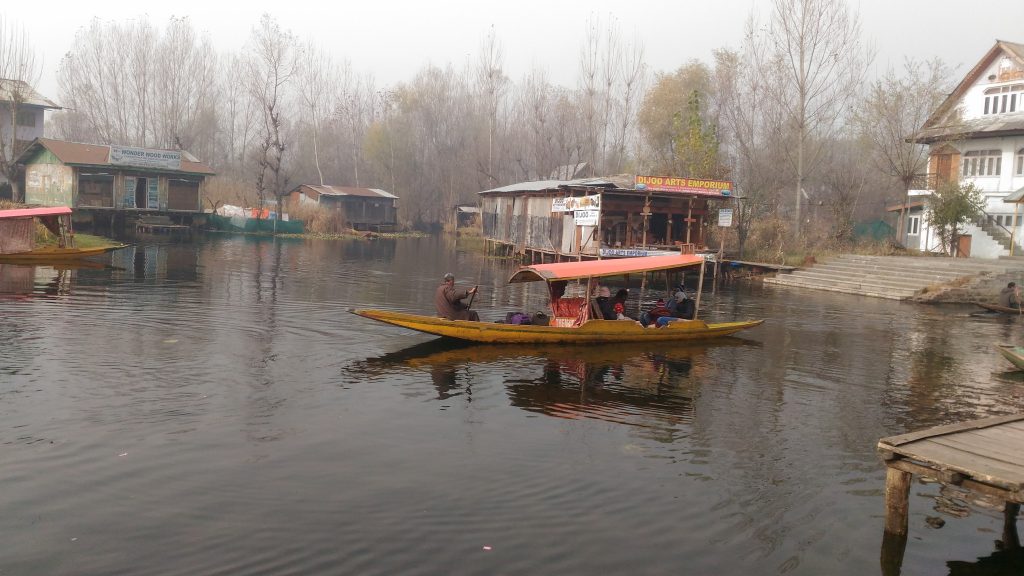 The Shikara ride is a soothing experience in itself. The man riding the boat will show no inclination of hurrying up whatsoever, which adds to the serenity. To see other pretty boats passing around you offers a childlike pleasure. Most of the times, the men riding the boat nearby you will offer a smile.
Despite it being a hand ridden boat, the Shikara offers very comfortable seating. There are cushion seats on both sides, with one side offering the luxury of almost lying down while feasting on the view.
At times, you won't feel as if you are in the middle of a lake because of the frequent vendors that would pop up regularly. They sell varied range of items like saffron, clothes, dry fruits and vegetables while you will also find professional photographers.
A floating canteen or fast food corner took us by pleasant surprise. To sip Kahwa in the Shikara was quite something. The guy also sells snacks like Maggi, pakodas, Chinese, Pasta and some beverages.
The problem area is that the vendors can get too pestering if you refuse to buy. This is seen not only in Dal Lake but in other areas of Kashmir too. The other minus point is that the water of the lake has become quite dirty. But the efforts of the Srinagar Municipal Corporation (SMC) can be seen in cleaning up the lake daily.
Some distance away at the far end lies a market selling textile and show piece items. There are proper shops, so one is required to alight from the boat to pay a visit.
The green vegetation might appear as if it is floating but the area is actually hard ground. And it is not a wasteland or weed. They grow vegetables in and beneath it.
The Dal Lake also has hundreds of houseboats lined up.  They are proper hotel rooms with all the facilities one would expect. Staying and, most importantly, sleeping in rooms inside a lake is quite an experience. These houseboats don't float like they do in Kerala.
The Hindi film Mission Kashmir was shot in one of the houseboats here. Being a film buff, the very mention of Kashmir makes me recall the Hrithik Roshan and Preity Zinta starrer. This was the film that enlightened many in the country about Kahwa.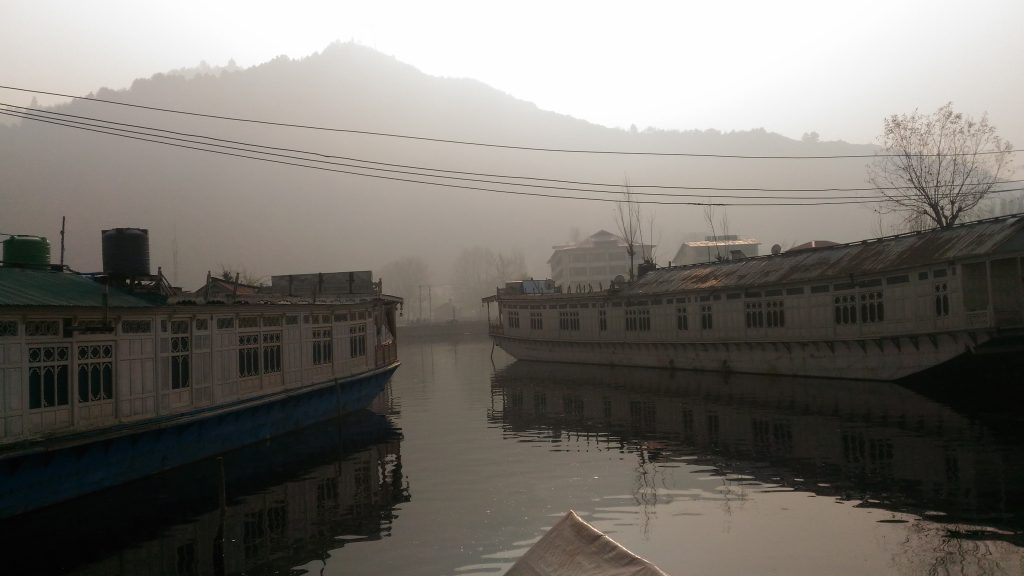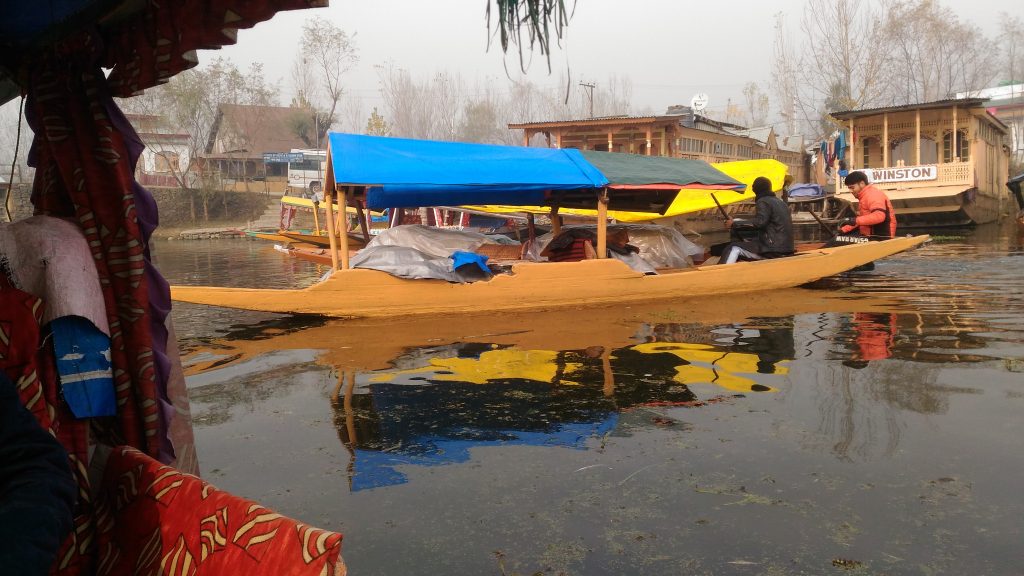 Pictures and write up: Keyur Seta