Indian cinema took birth a hundred years ago when Dhundiraj Govind Phalke's Raja Harishchandra was released in May 1913 at Mumbai's (then Bombay) Coronation Theater. The film was a result of some painstaking efforts by Dadasaheb Phalke, due to which he acquired the title – Father of Indian Cinema. Now, almost a hundred years later, the magic of Phalke's earliest films was recreated on the big screen recently at Mumbai's National Center for Performing Arts (NCPA).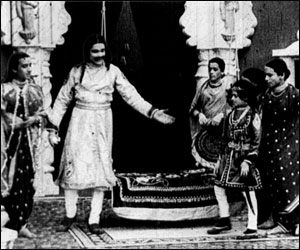 A group of audience that had gathered was bestowed with a memorable experience of watching Phalke's Raja Harishchandra (1917), Kaliya Mardan (1919), Lanka Dahan (1917), Shri Krishna Janma (1918) and a documentary on him named Dream Takes Wings (1970).  Composer Rahul Ranade's background score was added to the films to make viewing more pleasurable for people of today's era who aren't used to watching silent films. The screening was made possible by the National Film Archives of India (NFAI) based in Pune. The event was a part of NCPA Flashback Series which is started to celebrate 100 years of Indian Cinema.
Veteran filmmaker Shyam Benagal, who was the guest of honor at the event, seemed pretty excited for the screenings. "It's a pleasure to see Phalke's films. His (Raja Harishchandra) was the first film to be made completely in India. So it is Phalke who is responsible for spreading cinema in India," he said. Benegal also revealed how quickly cinema got acceptance in India. "After the introduction of sound (talkies), Indian cinema just took off as if it was invented here."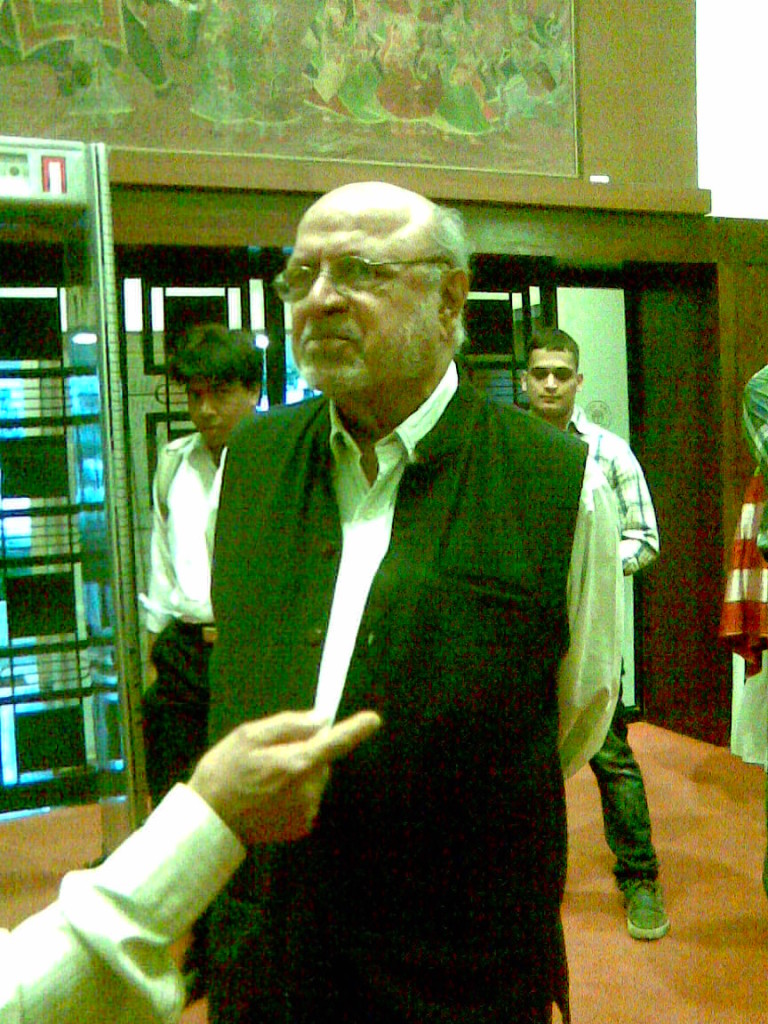 By going back to the pre-independence time, Benegal also criticized the need for films to be censored. "British Government used to ban films that had nationalist sentiments. Unfortunately, even 66 years after independence, films are still censored, which, I think, is ridiculous in a democracy."
Director of NFA Prashant Pathrabe shared some good news for the audience. He said screening of more of such classic films under NCPA Flashback Series would take place at the end of every month at NCPA for the next year. "We would love to take our association with NCPA forward," he said.
Some of the films that would be shown in the upcoming NCPA Flashback Series include Sant Tukaram (Marathi, 1936), Sikandar (Hindi, 1941), Achhut Kanya (Hindi, 1936), Manthan (Hindi, 1976), Devdas (Bengali, 1935), Chandralekha (Tamil, 1948), etc.
So if you are lover of quality cinema, you know where you should be heading at the end of each month!
To receive updates on the upcoming screenings, visit – http://www.ncpamumbai.com/
Facebook page – https://www.facebook.com/NCPAMumbai
Twitter page – https://twitter.com/ncpamumbai