As Hrithik Roshan's romantic action Bang Bang and Shahid Kapoor's dark thriller Haider are about to clash at the box office, let's have a look as at who will outperform another.
By: Keyur Seta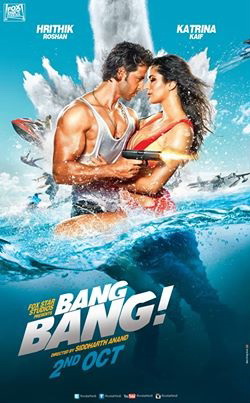 It is believed that of all Hindi films released in a year, more than 90% fail to taste success at the box office. So, naturally, more than one film emerging victorious at the ticket window is a very rare occurrence. But this week, starting October 2, we might well see that incident when Siddharth Anand's Bang Bang starring Hrithik Roshan and Katrina Kaif and Haider starring Shahid Kapoor, Tabu, Kay Kay Menon and Shraddha Kapoor will clash at the box office.
One can't deny that it would have been much more profitable for both films if the clash would have been avoided. But thankfully, there is enough hype for both for its respective producers to smile all the way to the bank. The pairing of Hrithik and Katrina along with their star value, promos and songs are have nailed it for Bang Bang. On the other hand, Haider has gained from the dark but exciting trailer, Shahid's two starkly different avatars, Bhardwaj's stamp and the fact that it is his yet another film based on Shakespeare's tale; this time Hamlet.
But which film will score over another?
As far as my prediction goes, Bang Bang will surely cross Haider as far as box office numbers are concerned. Its hype among the youth is such that even if, God forbid, the film turns out to be disappointing, it will still emerge victorious at the box office. Of course, if the initial response turns out to be tremendous, it might well go on to reach the magic figure of Rs 150 crore.
Haider, however, doesn't have that advantage. Although there is no denying that the film is looked forward by a large number of people, it relies heavily on the content to make a mark at the ticket window simply because it is not as commercial as the other release. It will surely get a good opening but to sustain at the box office in the long run, its content needs a thumbs-up from the audience.
Note: We can't judge one film over another by the total number of crores earned because Bang Bang is getting a much, much wider release than Haider. Only by judging the performance of each film individually along with its number of screens can we derive at a conclusion.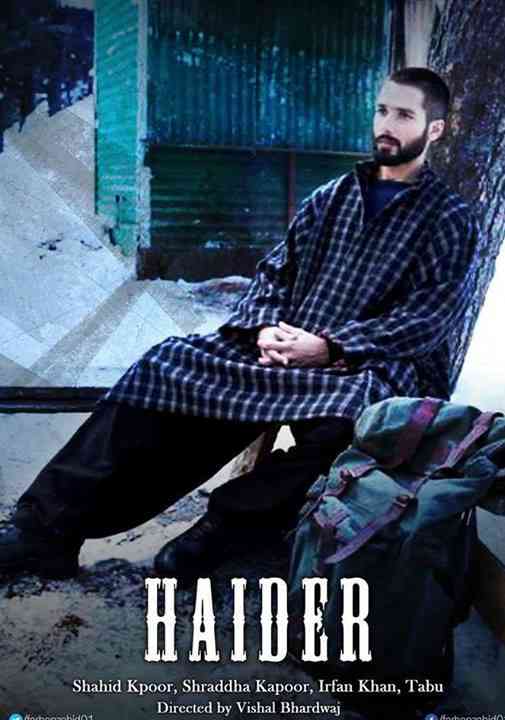 By: Keyur Seta
Director: Laxman Utekar
Producers: Maitreya Mass Media Pvt. Ltd.
Writers: Mangesh Hadavale and Laxman Utekar
Cast: Nandu Madhav, Rohit Utekar, Veena Jamkar
Music: Rohit Nagbhide
Genre: Drama
Rating: * * *
Storyline: The story takes place in the interiors of Raigad, where Ranga (Rohit Utekar), a school kid, is attracted to a girl from his school and village. He tries to woo her but doesn't succeed. So in order to express his feelings for her, he writes her a letter. However, an incident in their village scares the daylight out of Ranga. Now he must stop the letter from being delivered to the girl. But is it too late?
The film also simultaneously tells the story of the village postman (Nandu Madhav) and his wife (Veena Jamkar) and the tragedy surrounding their life.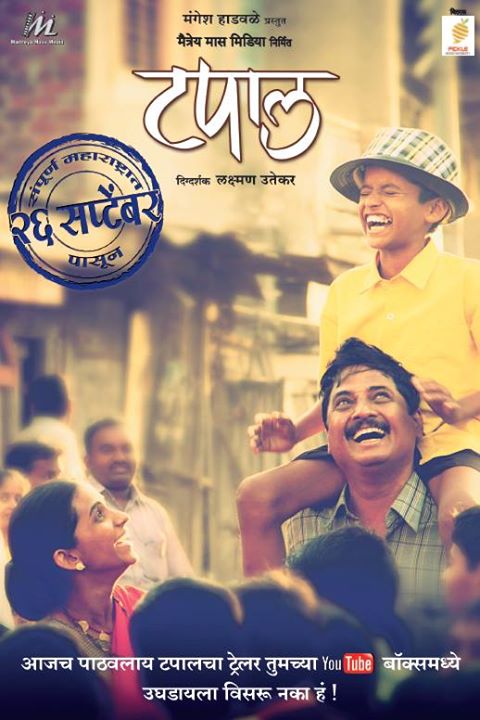 Review: Earlier this year, Gajendra Ahire presented an interesting saga revolving around a postman in Postcard. The task is now successfully carried forward by Laxman Utekar but through a completely different storyline and treatment in his directorial debut Tapaal.
It is yet another Marathi film of recent years, based in a rural area, which says a lot without saying much as it brings to light different emotions by varied individuals through just one letter or mail. Needless to say, this was possible due to a rich tale narrated in a contemporary and intelligent manner. Although few sequences in the pre-interval portion remind you of Shala and Fandry, the main storyline bears no similarity with those films whatsoever.
There are, however, some issues that stop the film from being superlative. Events in the pre-climax and climax are questionable. Mentioning them would amount to spoilers though. But the biggest issue is the overdose of tear-jerking scenes. A film that had portrayed various emotional moments so subtly (as mentioned before) should have carried on with the same method instead of including so much of sobbing, which, after a point of time, becomes a bit irritating.
As Utekar has been a successful cinematographer, he has carried that responsibility in this film too and his work behind the camera is excellent. You just can't help but be amazed by the mountains and landscapes of Raigad through his eyes. The songs, used in the background, suit the situations and so does the high quality background score.
Nandu Madhav moves you with an act that oozes his terrific acting talent. He surely deserves to be seen more. Child actor Rohit Utekar is excellent in a very difficult and physically and emotionally draining role. Veena Jamkar once again displays her high quality talent. Milind Gunaji leaves a mark in an important cameo. Other supporting actors too chip in with good performances.
Overall: Tapaal is an interestingly moving experience. The film has a chance at the box office provided it receives the much needed word-of-mouth publicity.
Right now, India is witnessing one of the strongest student movements ever. It is been carried out by the students of Jadavpur University in Kolkata. But despite the magnanimity of the movement, a large number of people in the non-Eastern parts of the country are completely unaware about it thereby also not knowing its importance. This is largely due to the lukewarm coverage of the protest by the national media.
So here's the summary of the incident and the resulting consequence that turned into a movement: - (Read the complete story HERE and HERE.)
On August 28, a group of rowdy students allegedly beat up a guy and dragged her girlfriend into one of the rooms inside men's hostel. She was tortured by a group of drunken men. However, she managed to escape. Next day, she notified the college about it and also registered a complaint with the police but no arrests were made though. In fact, there has been no action taken by the Vice Chancellor of the university, Abhijit Chakrabarti citing a lot of excuses. Although there were committees set up, it turned out to be like crores of other committees that amount to nothing.
Plus, on September 5, two women from the university's Anti-Sexual Harassment Cell visited her place without any notice and asked her questions regarding the clothes she was wearing and whether she was drunk. What they said further would shock anyone. The girl was told by them that the incident has brought great shame to the college and if there are stricter laws imposed on outsiders, it is the victim who should be blamed.
This was enough for the students to be vocal about their displeasure at the disgraceful turn of events. They demanded rebuilding the Anti-Sexual Harassment Cell. Since nothing was being done by the college authorities, the students were left with no option but to hold a series of protests. The VC then asked the students to wait till the September 16 meeting of the Executive Councils. But as shocking as it may sound, the result of the meeting was a latter, which, instead of the grave issue at hand, spoke about students' code of conduct. In other words, they rubbed salt on wound.
This forced the students to gherao the VC and other university officials. However, the VC didn't even speak with the students and the demonstration went into the night. At around 8 pm, as per VC's orders, the cops visited the scene. As the talks with the cops amounted to nothing, the protests continued through the night and at 2 am (September 17), the lights were turned off and the students were lathicharged. Students also went on to say that members of Trinamool Congress accompanied the police.
The lathicharge ensured that the VC was escorted out of the campus. But the students carried a roadblock, which ensured more lathicharge. There are also reports about female students being sexually assaulted in the ruckus.
Watch the police brutality against the students
This ensured that people not only from other institutions but from all walks of life joined the protests from September 20 onwards. Needless to say, support poured in for the students on social media platforms like Facebook and Twitter.
The ruling party TMC, however, staged a rally against students on September 22. It was reported that a number of people were forced to attend the rally. But if this wasn't enough, there came a bomb from Abhishek Banerjee, nephew of the Chief Minister of Bengal Mamata Banerjee. He questioned as to whether the protests are a result of the recent ban on illicit liquor or drugs on the campus.
This statement had an opposite effect as it helped picking up the moments. It triggered more enrage not only for the VC but also the ruling party and needless to say, Abhishek Banerjee.
Till today (September 24), the situation is the same. The students and the people of Kolkata are fighting with all their might against the wrong doers, who are showing no signs of budge.
So here is an appeal to the people of India to join the protest in various ways, the best could be visiting Kolkata for the same. The movement is not just against the VC but against gender violence in India. At a time when there is a huge demand for stricter laws against safety of women, we have a VC who is just not ready to make sure justice is done to the victim of the molestation. The authorities have also fallen as low as allegedly threatening students individually!

The movement is also about the voice, right and freedom of the movement... Education is being politicised by vested interests, who cannot even ensure students' security.
If this is not enough to enrage you enough to join the protest, I don't know what is.
Facebook page of the Jadavpur University protests –
Twitter page of the same –
The hashtag for the movement is #Hokkolorob
By: Keyur Seta
This post is a part of BlogAdda's 'Game of Blogs' story writing contest. For the previous part, click HERE.
The seashore in front of the Haji Ali dargah had a disappointing look of emptiness due to the low tide. A passionate writer that he was, Shekhar started linking the waterless seashore with his life without his beloved Roohi, as his car passed through the vicinity to reach Mr. Gupta's place in Walkeshwar. It soon struck him that since every low tide is followed by a high tide; will the same be reciprocated in his life too?... He had no answer to this question; at least as of now.
Before reaching Walkeshwar, Shekhar's car had passed through Mahalaxmi and Babulnath temples that fall in the way. Needless to say, he sincerely prayed, while driving, at both the places for Roohi's safety, just like he had done at Haji Ali. Threat of a terrible tragedy instantly transforms you into a believer in spirituality or some higher power.
As Shekhar hesitatingly entered the main gate of Gupta's bungalow, he realized that the place has retained the same royal touch, including the name plate with the words 'Shanti Niwas' inscribed on them. The richness of the place was enough to make him recall Gupta's many insulting words. But thanks to the gravity of the situation, the past incidents didn't have much effect on him this time, so much so that he was just about to break his vow, which he had taken years back, of never entering this place ever again. Naturally, the safety of his daughter was many times more important than his vow or ego issues with Gupta.
When Gupta's servant opened the door, he didn't recognize Shekhar for obvious reasons. But he led Shekhar to the drawing room after the latter cleared the air about his relation with Gupta. As soon as Shekhar entered the drawing room, Gupta and Tara were taken aback to see him here. They didn't say a word and neither did Shekhar. Tara was looking at Shekhar with questioning eyes but Gupta ignored him after some initial eye contact. As Shekhar had the vital information about the kidnapper, his awkwardness vanished soon and his mind returned to the important job at hand.
Coming straight to the point, he told Tara, "I have found some vital clue about Roohi's kidnapping." Shekhar's words added to the intensity of the situation. The situation now forced Gupta to look at Shekhar and pay full attention to him.
"What clue?" Tara asked with a serious, expressionless face.
"Wait a minute," he said and started removing his laptop from his bag. After few moments as the machine got into action, he went into the images folder. All this while, Tara and Gupta were battling their growing anxieties. The tinkling sounds of the chimes due to the sudden winds added extra tension to the situation.
Finally, the time to end the suspense arrived as Shekhar turned the laptop towards Tara and Gupta and said, "Look at the person at the top-right corner." Tara and Gupta tilted their heads forward to gape at the man in the background in the picture and were speechless. This was followed by an explanation by Shekhar as to how he came to know out about the kidnapper from the photographs clicked by Jennifer.
The daughter and father were stunned by the turn of events. But the effect of the revelation was tremendous on Gupta and it clearly showed. In fact, he tried hard to hide it but struggled. This ensured an eerie silence in the room for almost half a minute against the sound of the chimes. Confused, Shekhar was about to speak but he was stopped by Gupta's ringtone, 'Govind Bolo Hari Gopal Bolo'. Despite it being a religious song, it astonished the three of them.
Gupta answered the call as soon as he saw Krishna's name on the screen. The ringtone and the name on screen was an interesting combination but Gupta was in no mood to notice it. Pretending not being able to hear the other person, he moved into the corridor leading to the bedrooms. Krishna narrated how someone else had also kidnapped Roohi and how he was still able to get hold of her somehow. Gupta was hugely relieved. After finally breathing properly, he asked, "Is she alright?" As he got the answer in the affirmative, he hung up and asked Krishna to wait for further instructions.
But his relief soon turned into rage thinking about the other man who had kidnapped Roohi first. Standing at the same place, he thought, how can anyone dare kidnap his darling granddaughter? 'I will make sure that the person pays for this', he said to himself.
Who else had kidnapped Roohi?
To find out what happens next, click HERE.
"Me and my team are participating in 'Game Of Blogs' at BlogAdda.com. #CelebrateBlogging with us.
By: Keyur Seta
For the previous part of the story click HERE.
His whole body shaking in disbelief, Cyrus frantically searched through and yelled, "Roohi, Roohi .. Where are you?"
Roohi was nowhere to be seen or heard.  Cyrus stared at the back door incredulously!
His state of disbelief was shaken by his mobile phone ringing… the "Badtameez Dil" ringtone belying the anti-climax, as it were. With some amount of hesitation, he answered the call. "How is she? Is she safe?" someone's voice demanded on the phone.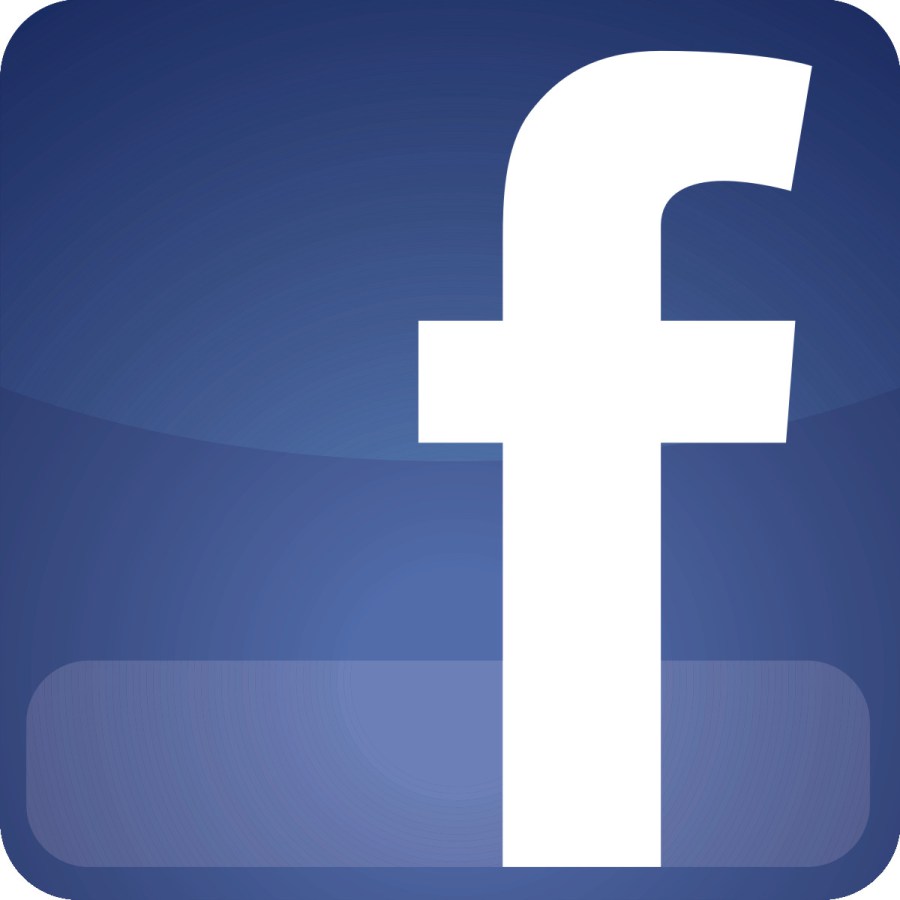 "Yes, she is fine and safe," Cyrus said while trying to sound confident despite the fact that he had lost Roohi.
"Are things under control?" the person on the other line asked firmly.
"Yes, they are," Cyrus displayed his fake confidence again. Satisfied with Cyrus' answer, the person on the other line hung up.
Staring blankly at his phone, Cyrus started recalling the turn of incidents that had sucked him into this crime. Earlier that year, as he was preparing for his final year law exam, he came in contact with one person. Then something happened and he was forced to be that person's partner-in-crime. And because of that he was standing at this place just now.
After coming out of the flashback mode, Cyrus wondered whether he regretted being a part of such a dangerous game. He tried assuring himself that he didn't regret; it was just the tension of the moment.
+++++++++++++++++++++++++++++++++++++++++++++++++++++++++++++++++++++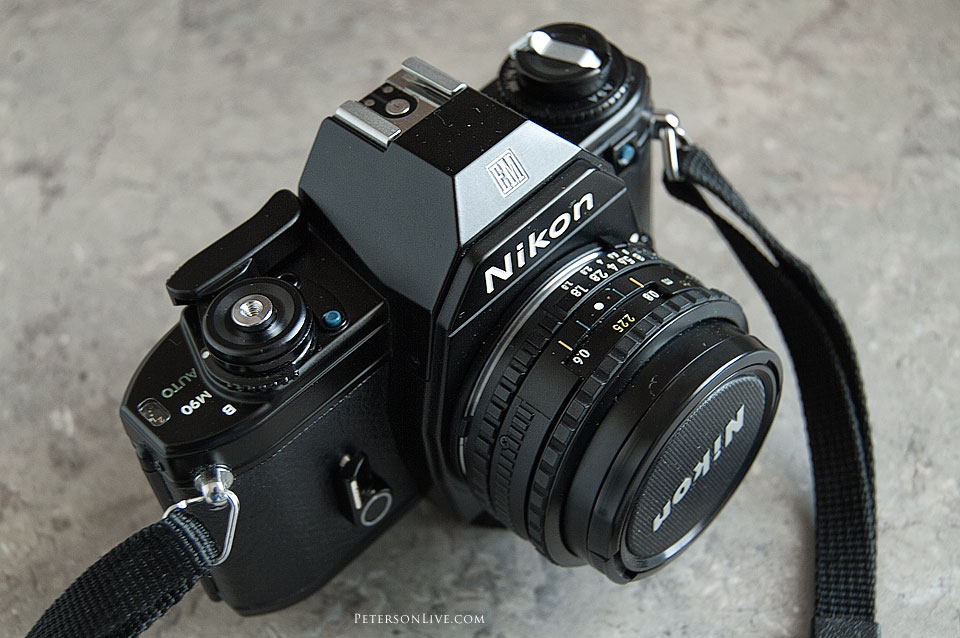 Jennifer and Shekhar appeared to have struck a humane chord after their comforting chat. As Shekhar was satisfied that Jennifer is somewhat out of shock, he started asking her few questions with the hope of finding some clue about his missing daughter, although there was a tone of hesitancy in his voice. However, Jennifer was answering his questions without much difficulty; the air-conditioning of the hospital also calming her nerves. But unfortunately for both of them, they weren't getting into any fruitful conclusion. Hence, there was silence for some time.
In order to break the awkwardness of the situation and also to see if it helps Shekhar, Jennifer took out her camera, from the shelf besides her bed, to show the pictures of Roohi she had clicked at the café. Shekhar saw the pictures and his heart sank. His pain of separating from Roohi increased few more folds. He took the camera from Jennifer to have a good look at his beloved daughter. He zoomed in on a picture while trying hard to suppress his tears. Few moments after he zoomed on one picture, he saw something that startled him.
He could see a tall, fair and determined looking man at the top right corner of the picture. What startled him was the manner in which he was staring at Roohi. The man appeared to have disguised intentions. At the same time, it appeared as if he was showing signs of frustration. Shekhar flipped through the last two pictures after that one and in each picture the man appeared in the same body language and facial expressions. He thought, why is he constantly looking at my little daughter in this manner?
Did Shekhar just find a clue to his missing daughter?
"Me and my team are participating in Game of Blogs at BlogAdda.com. #Celebrate blogging with us."
By: Keyur Seta
For the previous part of the story, click HERE.
Shekhar and Tara, both after a long, long time, were holding each other's hand. For the sake of their daughter, Roohi.
But where was Roohi? What her luck had in store for her?
Roohi was standing at a completely unknown place. It was a wide barren land. The bright sunlight was making it difficult for her to open her eyes to the fullest. She could see a large group of people standing at a distance, staring at her. Was she out of city? Worse, was she in a different country? Why were they staring? Confused and frightened, she tried going close to them to ask what the whole mystery is. But as she went few steps ahead, she got the shock of her life! People went few steps behind; all of them and that too without moving their feet.
She went few more steps further and the same thing repeated. She kept walking ahead and people kept moving further away from her; now at an even rapid pace. But what was happening now? They were now moving away from her at a crazy speed and were eventually out of sight! Out of fright and shock, Roohi was about to scream but everything went black in front of her eyes. Suddenly some light entered her eyes. The rays were getting brighter along with her endeavor to open her eyes wider and wider. It was the late noon sunlight. She was hugely relieved to know that it was a dream; a very bad dream. The word nightmare hadn't yet arrived in her vocabulary.
However, her relief was soon transformed into shock. As she was pretty much awake now, she recalled the terrifying incident of a stranger forcefully taking her away on his bike. She half sat on the bed, which wasn't comfortable for her, and realized she was in an unknown house. Where was she? Who owns the place? She looked around the room. The walls appeared as if they weren't painted for a couple of decades. The ceiling had cracks. Apart from the bed, there was only a dirty writing table and an equally dirty chair. She could see a blue colored can on the table. She wasn't mature enough to know it was Fosters beer. There was also a college bag lying at the other side of the table. Did the place belong to that biker? It has to be. But where was he?
"Relax Roohi," a voice sounded from behind the bed. Although the words were caring, there was a hint of ruthlessness in them. Obviously, the words startled Roohi no ends and, as a reflex action, she jerked behind to see the same biker sitting on a chair in a relaxed position. She hadn't seen his face earlier due to the helmet but from his clothes and a silver chain with a pendant of a bullet, she could make out it was him. His expression was as contradictory as his words. There was a smile but at the same time, he appeared dangerous. His stony blue eyes, long face and a stubble on his chin made things worse.
"I… I… I want to go home," Roohi somehow managed to speak since tears chocked her voice. The man just responded with another wily smile. Roohi's heart sank further. "Why have you brought me here? Who are you?" Roohi again managed to speak somehow. As her last question ended, the man jumped to his feet. There was a book in his hand. His jerked movements made Roohi's heart skip a beat. Now there was no contradiction in his expression. The smile had disappeared. His face was all brutal now. In a stern voice he said, "I don't wish to hurt you. In fact, I am quite a harmless creature. But I have one weakness. I hate questions, especially when they are asked by kids. So if you wish to stay unharmed, just keep your mouth shut." There was a lot of firmness when he spoke the last five words. This was enough to silence Roohi, at least for some time.
The dangerous stranger picked up a packet of chips and a bottle of water from below the bed, and gave them to Roohi, indicating with a gesture to help herself. With some amount of hesitation, Roohi picked up the bottle. After gulping down the liquid a couple of times, she started struggling with the packet of chips.
With the book in his hand, he walked towards the table. It was a James Hadley Chase novel that he was reading while waiting for Roohi to regain consciousness. He put the novel in his bag that contained a couple of books on law. There was also a bottle of chloroform inside it. As per the instructions given to him, he had used only a minor dose on Roohi. It was inevitable for him to use it to make sure nobody suspected anything. The bungalow was his friend's and was located at a secluded place near Marve Beach in Malad so hardly anyone would have seen him. But he didn't want to take any chances.
He turned his head behind to see what Roohi was up to. As he returned his gaze on the table, there was that wily smile again on his face. While keeping the same smile intact, he opened a drawer and picked up a pocket knife from it. With the knife in his hand, he slowly marched towards an unsuspecting Roohi…
Will the innocent little girl be mercilessly killed?
To know whether she survives, read the next part of the story HERE.
"Me and my team are participating in Game of Blogs at BlogAdda.com. #Celebrate blogging with us."
By: Keyur Seta
Director: Vikram Bhatt
Writers: Vikram Bhatt and Sukhmani Sadana
Cast: Bipasha Basu, Imran Abbas, Mukul Dev
Rating: * ½
Review: Bad films, naturally, make you feel angry at its makers. But films that turn out to be bad due to the silliness in various (or all) departments don't make you (at least me) angry simply because of the unintentional laughter it induces. The latest to join the bandwagon is Vikram Bhatt's Creature (3D), which is as hilarious as the name of the creature – Brahmarakshas.
The film is basically about how Ahana Dutta's (Bipasha Basu) newly started forest resort in Glandale, Himachal Pradesh acquires bad reputation after a monstrous creature starts finishing off people in the nearby forest.
There is no point in analyzing a film that makes a mockery of almost every aspect of filmmaking, along with sane and logical thinking. So I would just list out some points and sequences to highlight how goodly bad the film is. But SPOILERS alert!
A truck driver is repairing his vehicle at a secluded place. He hears loud roars of the creature from the jungle. So what does he do? Running away or hiding himself would have been such a cliché. So he ventures straight inside the jungle towards the creature by shouting 'Kaun hai?' more than 10 times. I completely agree with his logic.
Worried at Bipasha's resort getting a bad name, her bank manager visits her. Bipasha assures him that all will be fine soon and she will repay the loan amount. He replies, "Hahahaha! Arre yehi toh sun na tha aap ke mooh se!" and leaves in a hurry. Imagine – he came all the way to Glandale hill station from his bank just to listen to this fake assurance!
Initially, Bipasha and others believe that some leopard is killing people. Soon a leopard is killed. This delights her. But guess what she does as soon as she sees the dead body of the leopard? Her to-be boyfriend romantically taunts her and she starts dreaming about a romantic song with him just when she is having a look at the dead leopard. Did the dead animal instantly made her recall that guy? Amazing!
In one particular scene, all guests at the resort are gathered in the dining room. Suddenly Brahmaraskshas arrives. But instead of screaming out of shock or running helter-skelter, they calmly keep staring at the beast. It is only when he roars that people run for their lives. Maybe initially they thought Brahmarakshas turned up just to say a quick "Hello!" or inquire about today's menu.

Brahmarakshas' existence goes back to the mythological era. I won't go into it as it is too complicated. It is also a very complicated process to kill him. He can be shot dead by a gun but its bullets need to be dipped in a pond near Lord Brahma's temple at Pushkar and that too on the night of Pooranmashi! I guess fighting corruption is simpler than this.
But as the night of Pooranmashi is 11 months away, it is of no use for the characters to visit Pushkar now. Luckily, they find a man whose father had killed Brahmarakshas some 70 odd years ago by using 23 out of the 30 bullets (that were dipped in that pond on Pooranmashi). This man still has the remaining 7 bullets. He hands them over to Bipasha to use them to kill the monster. I guess bullets have no expiry date. Age is just a number after all!
Bipasha and her comrades decide to search and kill Brahmarakshas at random places of their choice – an empty bus, inside a cave and the resort itself. And each time, Brahmarakshas arrives at the same place at the same time! So obedient!
Debutant Imram Abbas, one of the guests at the resort, is shown to be someone with an evil mission. He is following instructions of his father, who constantly discourages him over the phone in Ramadhir Singh "Tumse na hoga" style. Later on, we are told his so-called mission is just to say sorry to Bipasha on behalf of his father for the atrocities committed on her father! Phew! By the way, her father had committed suicide because of his father's atyachaars. So saying a sorry is surely more than enough.
A dialogue – "Jis bhagwan ne meri Mumbai mein raksha nahin ki woh Glandale mein kyun karega?" Okay, I didn't know Mumbai is the holiest place on earth!
But the biggest joke is that such stories/ scripts get financed while a lot of talented filmmakers with great ideas struggle even for their basic bread and butter.
By: Keyur Seta
Directors: Sumitra Bhave and Sunil Sukhtankar
Producers: Mohan Agashe and Sheelaa Rao
Writer: Sumitra Bhave
Cast: Mohan Agashe, Iravati Harshe, Milind Soman, Nachiket Purnapatre, Amruta Subhash, Devika Daftardar
Music: Saket Kanetkar and Dhananjay Kharwandikar
Genre: Drama
Rating: * * * *
Story Outline: The film revolves around a retired college principal and widower Dr. Shastri aka Appa (Mohan Agashe). He is highly respected for his wisdom and deep knowledge about the Vedas. But lately he has also become known for being handicapped with Alzheimer's disease, which makes him forget anything, including the names of his own family members.
Appa's daughter (Iravati Harshe) is married to Dr. Madhav (Milind Soman). Once she takes Appa to his old house. On the way, she leaves him in a car for few minutes as she needs to visit a shop. But in that short duration, Appa goes missing.
Review: There are innumerable films that speak a lot. But there are very few that say a lot of things without saying anything. Directors Sumitra Bhave and Sunil Sukhtankar's Astu – So Be It is one of those rare films. On the surface, it appears as a lost-and-found saga but deep inside it brings to forth many layers that force you to think about it long after you leave the cinema hall.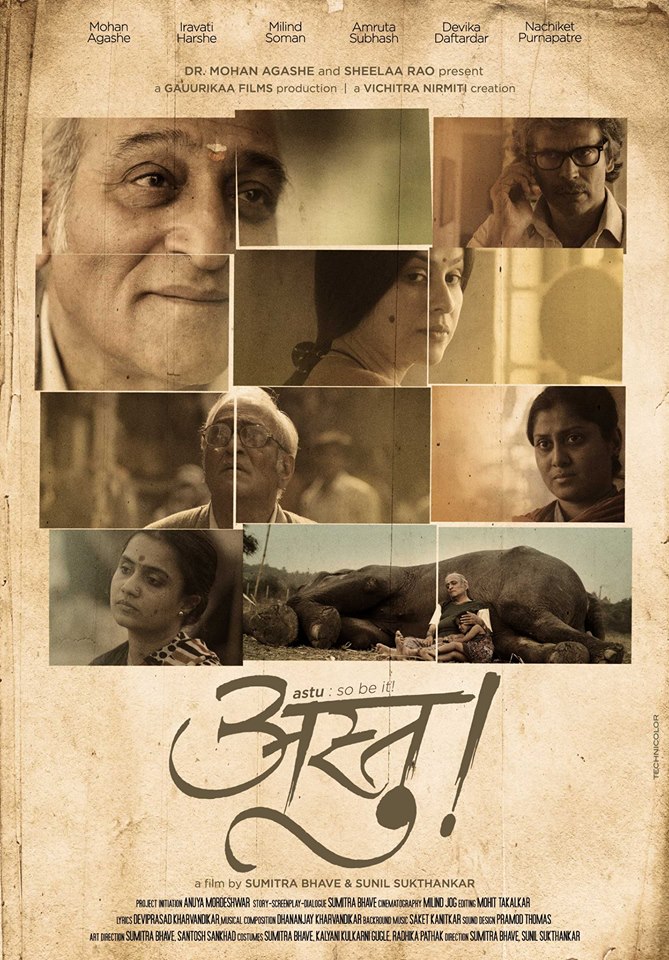 Astu has Bhave and Sukhtankar's stamp of uncompromising attitude all over when it comes to the utterly realistic manner in which the film is shot. This helps a lot in creating an intense atmosphere that helps the audience get involved in the proceedings. But of course, it is the watertight script, for most of the duration, which also largely helps its cause. The intelligent manner in which flashback is used deserves special mention.
But the bigger achievement is the message given with regards to the attitude of people from starkly opposite strata of society towards people with a condition like Alzheimer's. One of the rich layers is also the equation of relationships.  The film also manages to say a lot more through some sub-plots, moving images, conversations and conflict between characters. It will account to spoilers if they are listed here.
The only problem with Astu is its duration. The film should have ended much before and shouldn't have been dragged during the ending moments. Thankfully though, the overwhelming climax won't let these points bother you much.
There is no scope for songs as such. But a couple of tracks used in the background gel very well with the situations, especially the one in a South Indian language. Milind Jog's camerawork creatively captures even the simplest of scenes. The idea of using a hand-held camera on a number of occasions adds to the intensity. The editing is fine but there could have been more use of scissors.
It is Mohan Agashe's act that helps the film to rise at such a level. The veteran actor is simply outstanding in a role that can be hugely challenging for any actor. You just can't help but applaud when he shows signs of Alzheimer's and speaks with his expressions. But despite such a towering performance by the main lead, Iravati Harshe manages to super impress with a dedicated act.
Milind Soman plays his part well. There is some issue with his Marathi pronunciation though. Nachiket Purnapatre too is wonderful in a difficult role. Despite arriving in the latter part, Amruta Subhash leaves behind a tremendous impact through her brilliant portrayal of a tribal woman. Ila Bhate and Devika Daftardar too shine in extended cameos.
Overall: Astu –So Be It is a must watch for the lovers of sensible cinema. It is sad that such a film is unable to get a proper release. Needless to say, it needs some tremendous word-of-mouth from all those who have been fortunate enough to have seen it.