With the Government sabotaging the passing of the Lokpal Bill on December 29 by their cheap tactics, Anna Hazare's grudge against them is proved right. Now, the intentions of the Congress are crystal clear in front of the nation! But I would like to take your attention on some other serious issue.
There has been a massive hue and cry by the media that Anna Hazare's fast in Mumbai's MMRDA ground, which took place on December 27 and 28, was a flop as very few people turned up at the venue to support the Gandhian. However, truth is something else at least on the second day.
Agreed, the long distance shots seen on various news channels showed vast empty spaces on the ground. When I saw the footage even I felt the attendance was way below short of expectations. However, recently my brother Fenil Seta and few IAC supporters told me a totally different story.
According to them, large number of people had turned up at the venue but since the ground covers a humongous area, the crowd looked small when seen from long distance. After watching the pictures and videos taken by them, I find no reason not to believe them.
(Article continued after pictures.)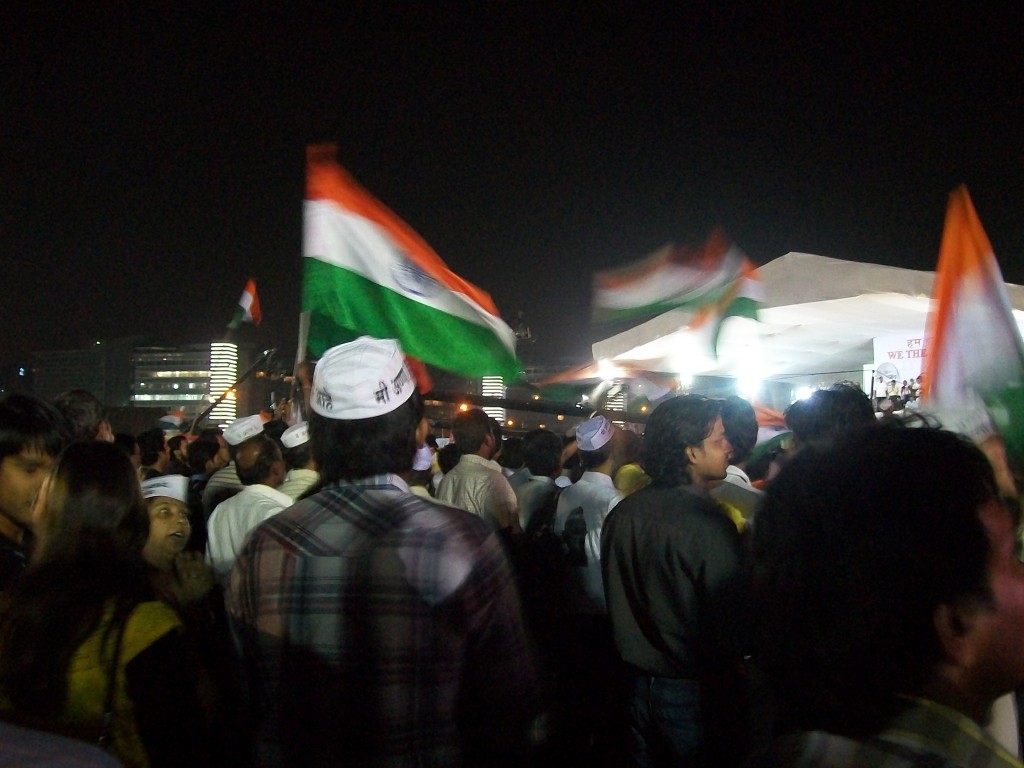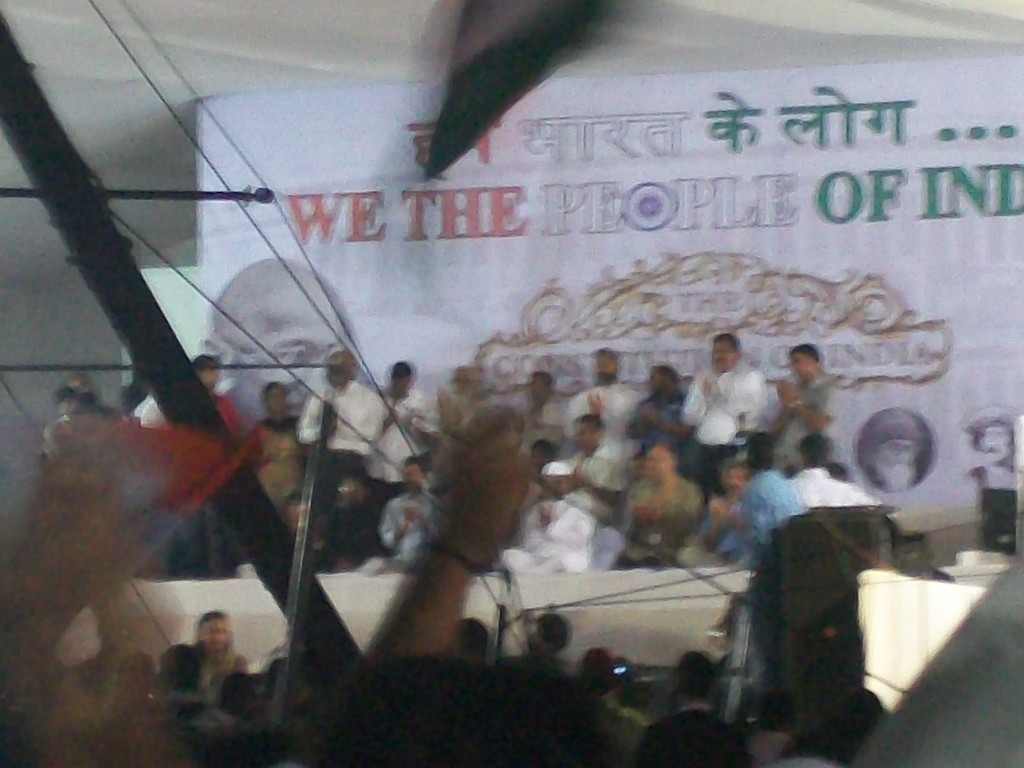 When my brother took the above picture on the second day, he had to use the zoom function to the fullest effect. This is because he was just not able to go anywhere near the stage due to the strong crowd on the second day.
To prove my point further, I would like you to watch the following videos: –
During Hazare's August fast at Ramlila Maidan in Delhi, the crowd started increasing as the days progressed. Given the fact that the crowd had increased on the second day at MMRDA, it would have increased further if the fast was continued for some more days.
Considering that MMRDA is so far from Bandra and Kurla railway stations, with hardly any BEST buses running on the route, it should be said the turnout was good and the event by no means was a flop! It seems our media either didn't know the truth or for some strange reason was shying away from reporting actual facts! Was it money? Who knows?