While we were busy analyzing the results of various municipal elections in Maharashtra, the Central Board for Film Certification (CBFC) imposed their downright sexist thoughts on the audience.
The board refused certificate to Alankrita Shrivastava's Lipstick Under My Burkha. In other words, they feel the audience should NOT watch this film. The reasons stated by them have sexism written all over them.
In a letter given to the producers, the board justifies their act saying, "The story is lady oriented, their fantasy above life. There are contanious (sic) sexual scenes, abusive words, audio pornography and a bit sensitive touch about one particular section of the society hence film refused under guidelines 1(a), 2(viii), 2 (ix), 2(x), 2 (xi), 2 (xii) and 3 (I)."
Now, let's break down their so-called justification. They have given away their sick thoughts in the first five words itself by stating that it's a 'lady oriented' film. When you feel offended by female-oriented films, it speaks volumes about your sexist and pro-MCP mindset. You look at it as a threat to your deep-rooted patriarchal thoughts.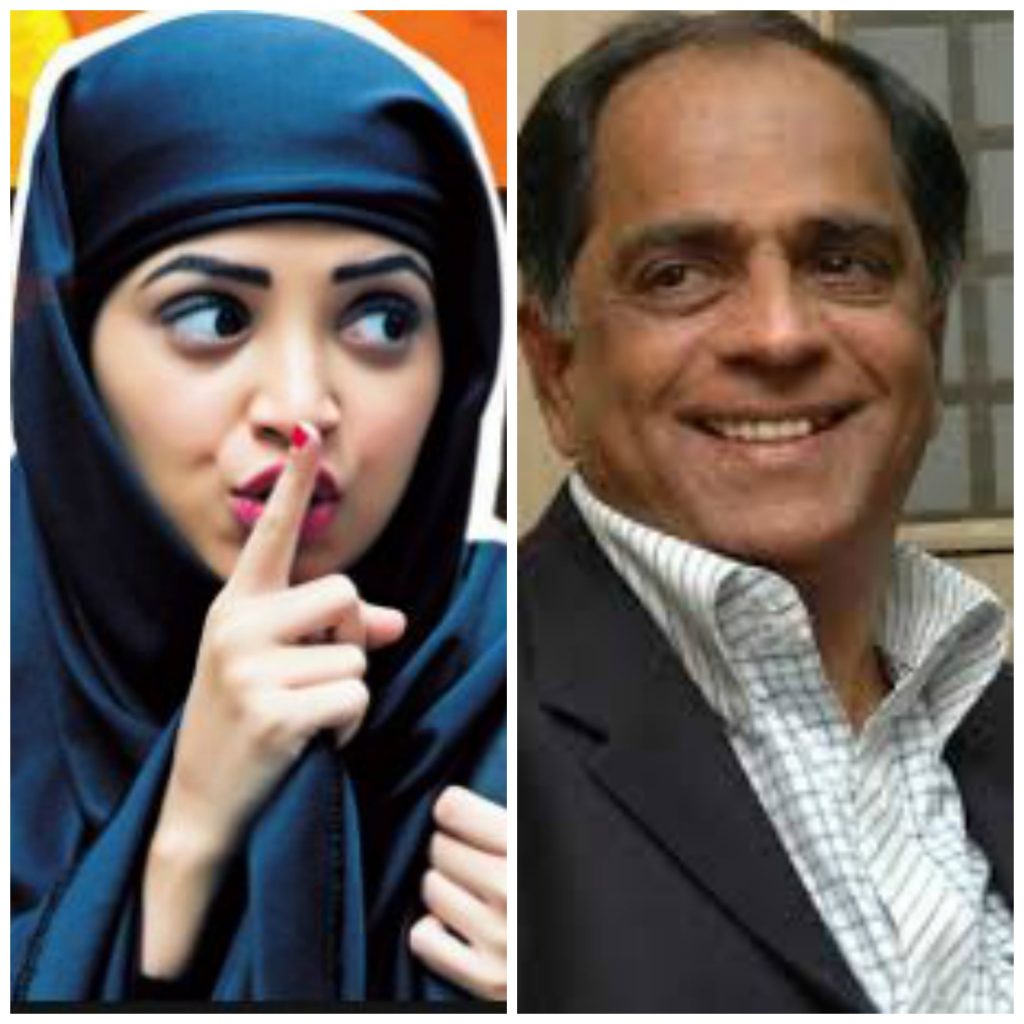 The second justification 'their fantasy above life,' means a female can't be shown having fantasy. These people have had no problems all these years when a male, or 'hero' as they call it, fantasizes about a girl in various ways.
The other reasons – There are contanious (sic) sexual scenes, abusive words, audio pornography and a bit sensitive touch about one particular section of the society – don't hold ground because the job of the CBFC is not that of a Moral Science teacher.
To make matters worse, Nihalani has justified their actions by sugarcoating it with 'Indian culture'. He said to the media, "The aim is also to protect our culture and tradition. Our motto is right film should go to the public."
He should remember that it's a film CERTIFICATION board. So, their job is only to certify films according to age groups and not pass judgments on which films are 'right films.' This was also said by the Bombay High Court during the Udta Punjab fiasco last year. Nihalani and CBFC surely couldn't have forgotten it so soon. After all, who can forget such huge national embarrassments?
And for your information, the issue is not just limited to a film. It is about how a group of individuals are forcing the people to walk onto their patriarchal path. It is also an attack on freedom of expression in one of world's largest democracies.
However, during every such fiascos by the CBFC, we just don't tend to look beyond. We criticize Nihalani and other CBFC members but that's about it. We clearly forget who appointed them and why they are still not removed.
It is the Central Government that had revamped the CBFC committee in 2015. It happened after Leela Samson, the previous chief, and her team resigned due to issues while certifying MSG: The Messenger. The members are handpicked supporters of government ideologies.
Therefore, it is the Central Government that is to be blamed for every attack on freedom of expression by the CBFC. The list of dictatorial blunders by the CBFC is long. So, despite this if they are still not removed, it only means that the government supports them and is propagating its dangerously regressive mindset through the CBFC.
If the government doesn't support such ideologies, what is stopping them from removing Nihalani and others from the CBFC?
Are they so helpless and powerless?
Conclusion: The film industry needs to unite in huge numbers and protest for the removal of the current CBFC committee team. It has to happen or else we would be discussing the rubbish decisions by these dictators after every few weeks.
By: Keyur Seta