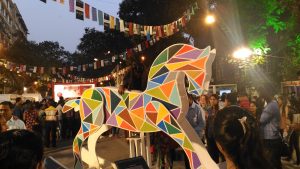 Kala Ghoda Arts Festival is back in Mumbai, like it is in the first week of every November since a decade. And like every year, this time too the Kala Ghoda lane is packed with a number of work of arts surrounded by a large contingent of art enthusiasts of Mumbai.
This year, there is a big difference which one can easily spot. And a good one at that. A large statue of a black horse (Kalal Ghoda) is adding to the beauty. Maybe because of this, it seems horse is the theme this year. One can find different works of arts modeled on quite a few horse structures inside the Kala Ghoda lane.
Here are some more pictures from this year's (2017) Kala Ghoda Arts Festival: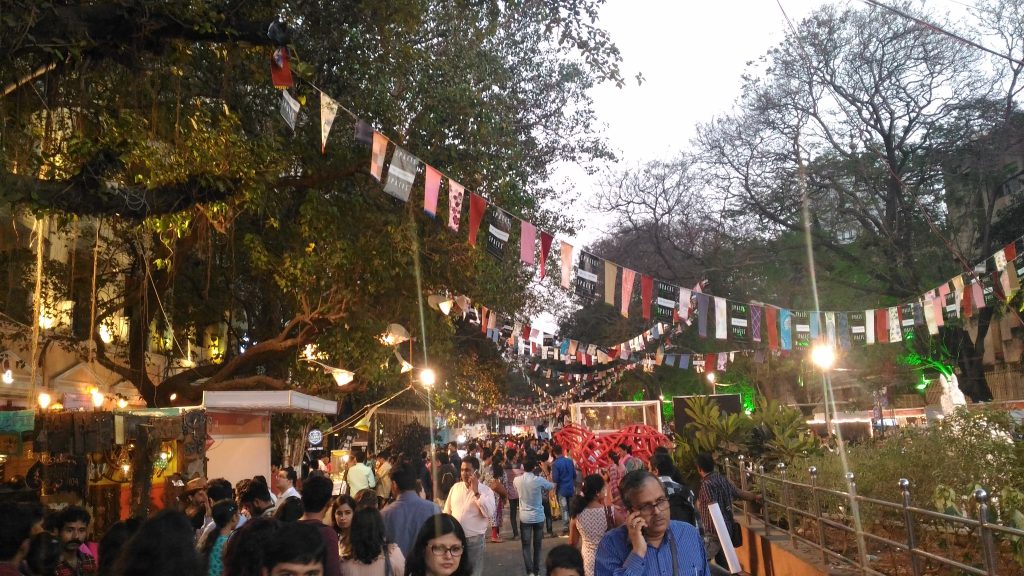 Street loaded with art pieces lit up during a winter evening.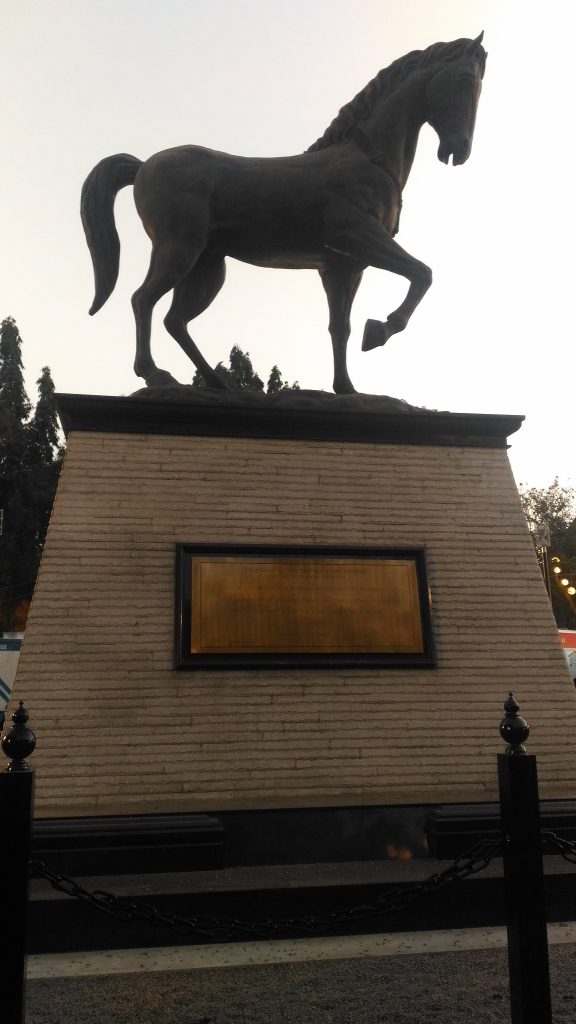 The new statue of Kala Ghoda (black horse) at the start of the street.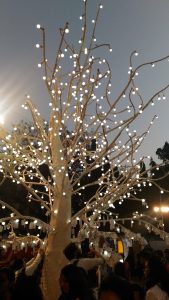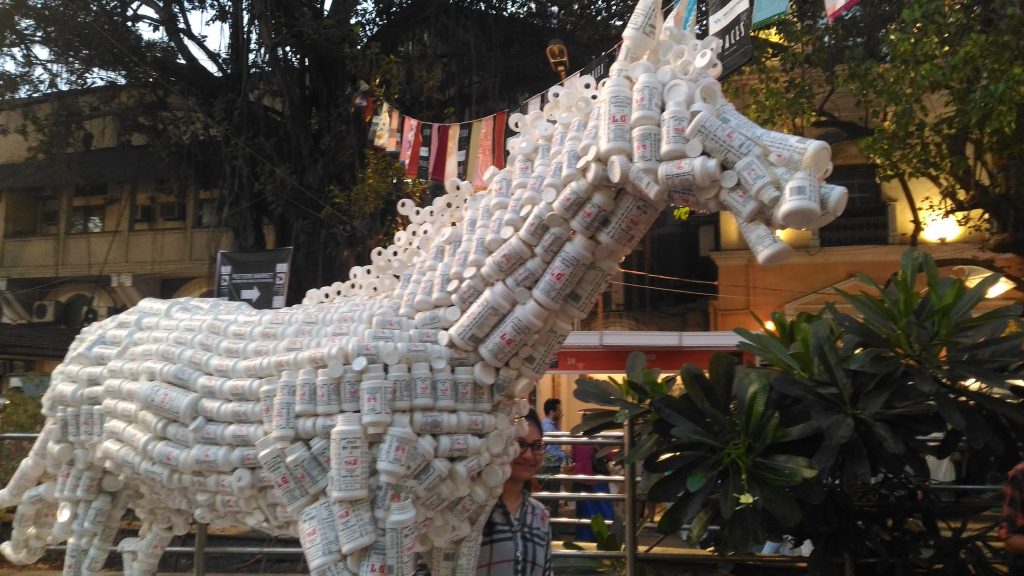 A horse statue made out of plastic bottles. 'Best from waste' has been a favourite theme at this festival ever since its inception.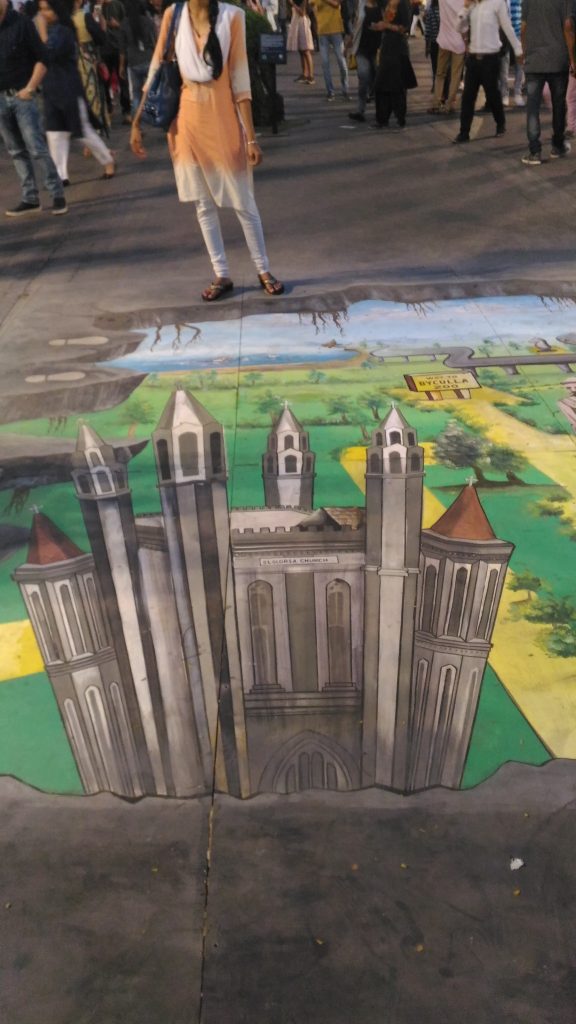 Amazing 3D painting. First time I ever saw one.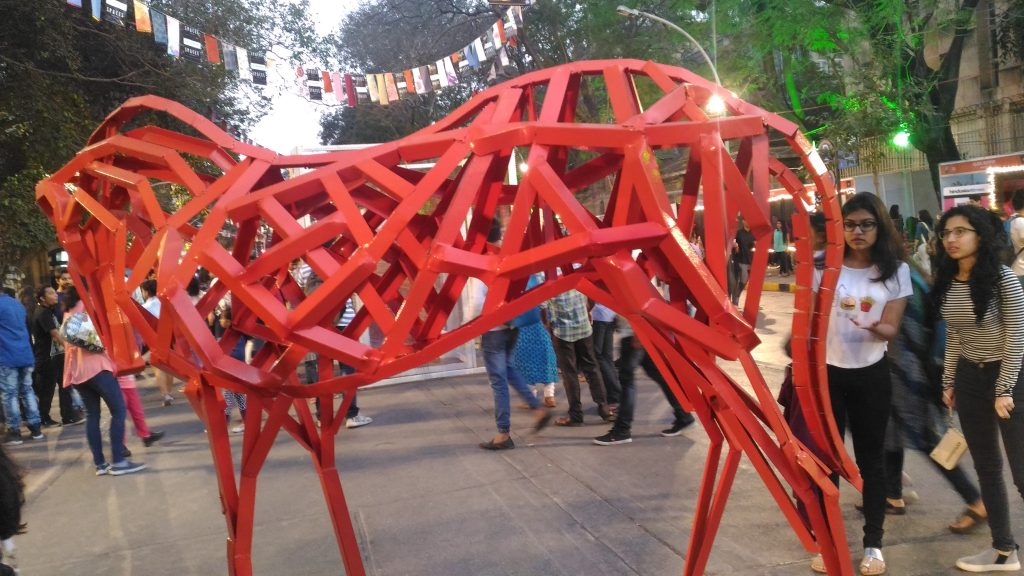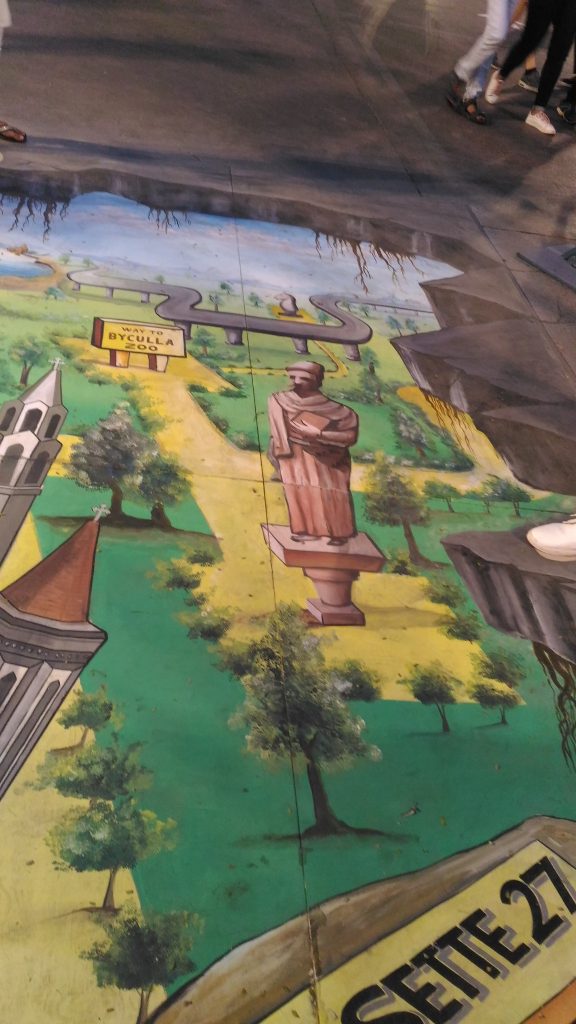 Another part of the same 3D painting. One can see the picture of the great freedom fighter and social reformer, Lokmanya Tilak. Byculla Zoo also features at the top.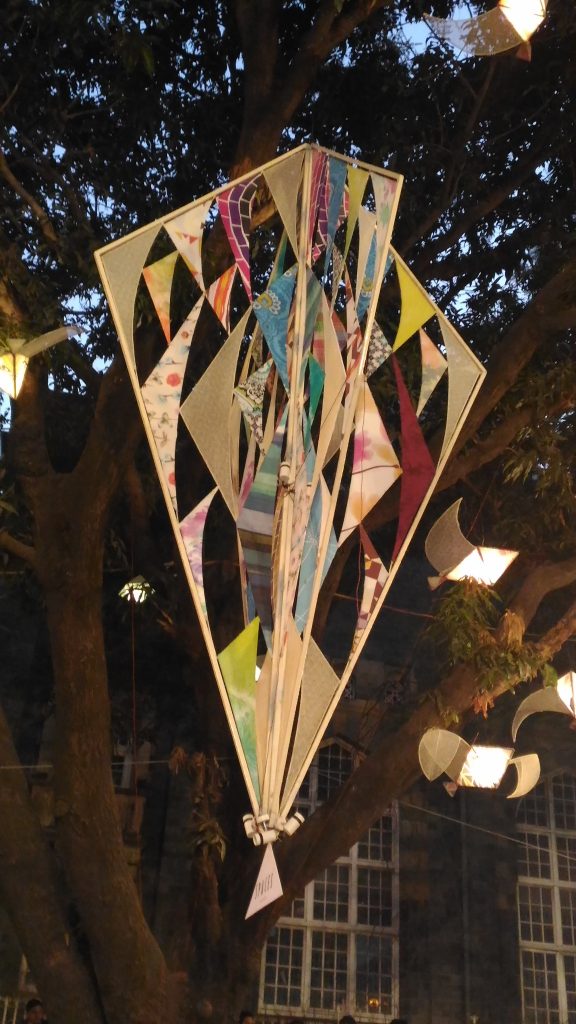 A huge kite made out of waste materials.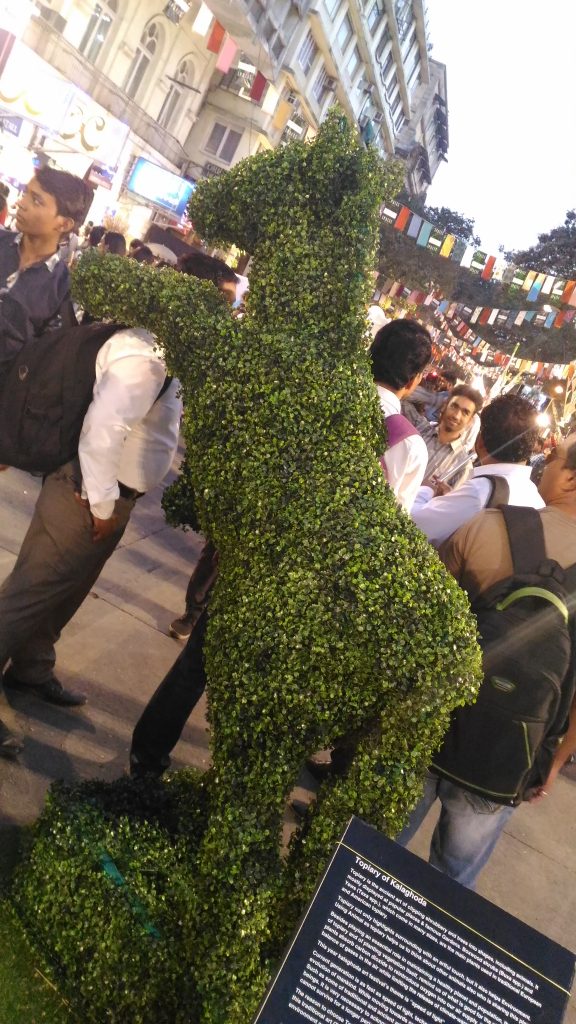 A unique statue of a horse made out of green leaves. Needless to say, it gives the message of going nature-friendly.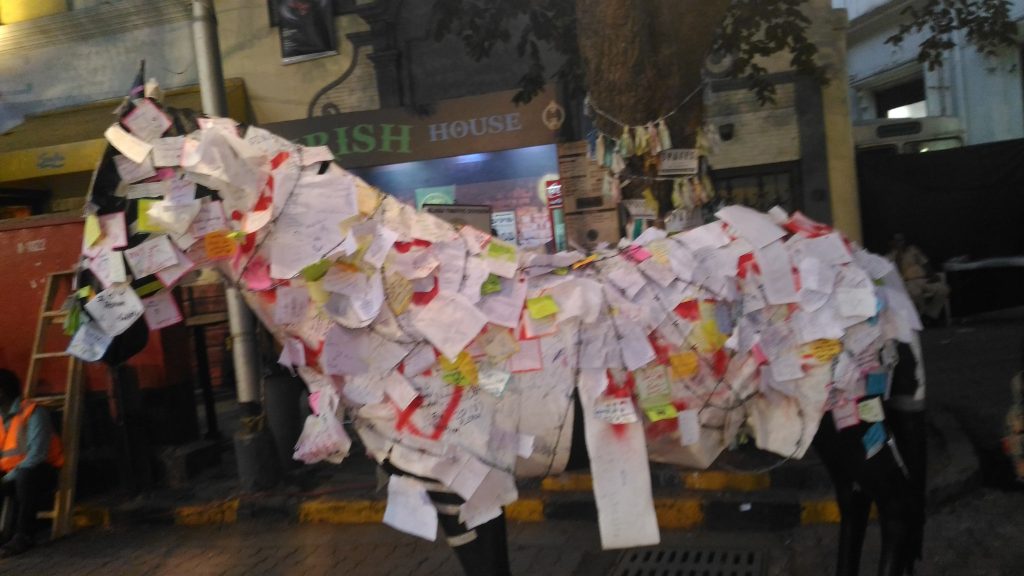 A statue where you can write any damn message. You will find all kinds of bizarre messages too if you look closely.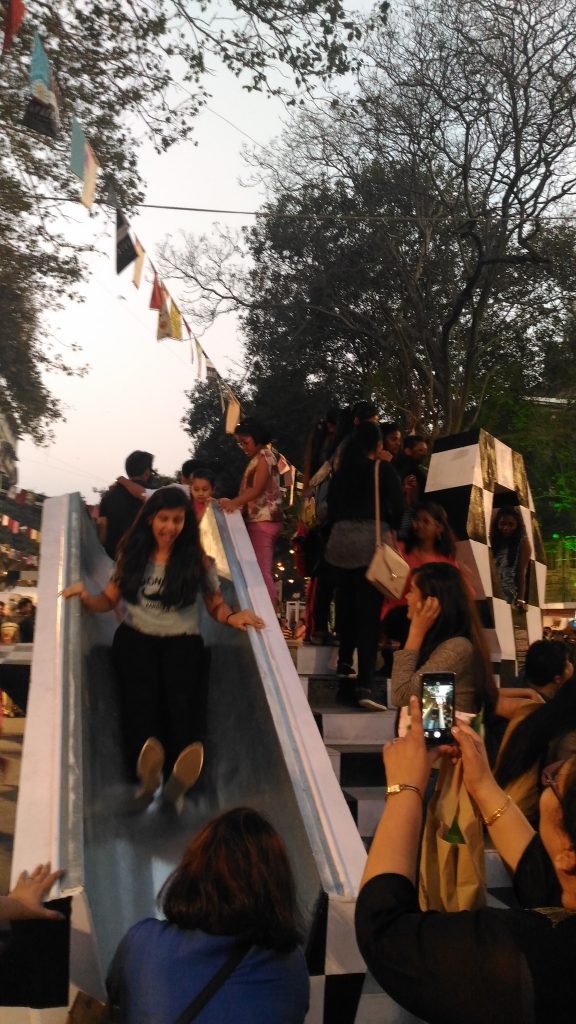 A slide where even grown-ups can try their hand, rather legs. After all, dil toh bachcha hai ji.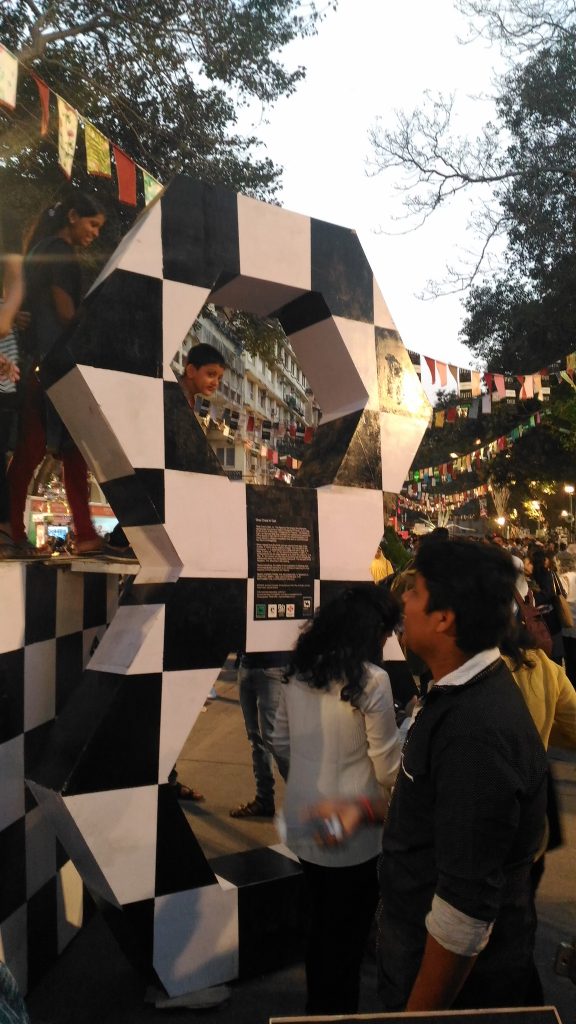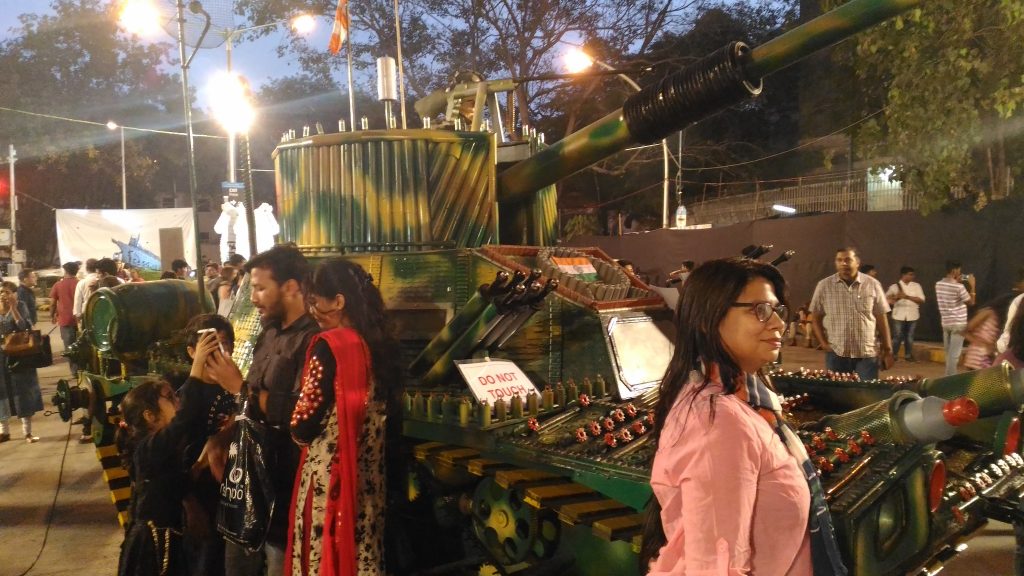 The country is going through a phase when the importance of Indian army and defence is at an all time high. So, it isn't surprising to see an army tank at the end of the festival lane.