As we all know, film journalism involves giving information about films. It is largely about writing news and feature articles about movies, taking interviews of people associated with films and giving movie reviews.
In other words, film journalism is aimed at people who share a deep interest in films and who would like to get more information or knowledge on films and people associated with films.
The following are examples of articles that fall under the film journalism category:
— Will release films in theatres, but only when we're comfortable, says director Kabir Khan
— Marathi horror film Lapachhapi gets a Hindi remake with Chhori
— Yogesh, popular lyricist of the 1970s, dies aged 77
— Vidhu Vinod Responds to Kashmiri Students' Critique of Shikara
— How a pair of folk puppets inspired Shoojit Sircar's comedy Gulabo Sitabo
But the definition of film journalism has gone through a major change with the advent of online journalism over the last decade. This has given rise to a different branch of film journalism called 'entertainment journalism.' This is seen the most in websites that are completely dedicated to movies.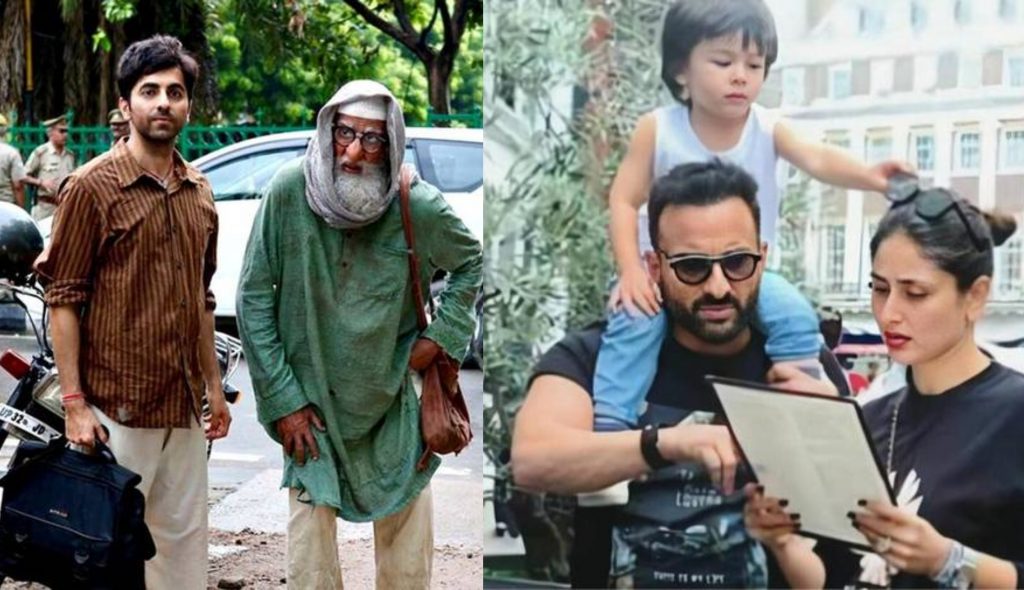 The definition of entertainment journalism is simple – to keep your readers or viewers entertained. Instead of giving information about films or cinema, it is about keeping your audience hooked with 'stories' about stars and superstars. More often than not, these stories are personal stories about famous people, which have nothing to do with cinema. And there is no place for faces that are not famous.
Some examples of entertainment journalism include:
— The best and the worst airport looks of 2020
— The super cute Taimur Ali Khan greets paparazzi saying 'Aye Bhai Log'
— Hina Khan's hot bikini pics have set the internet on fire
— How cute! Deepika Padukone has saved Ranveer Singh's number in her phone as ' Handsome '
— Neha Dhupia's daughter interrupting her live Roadies Audition is the most adorable moment of the day
Going by the kind of news shared above, you must have understood that the only aim of entertainment journalism is to get page-views. In fact, it's a battle on the internet for clicks between major and minor publications. And the only way to win the battle is by putting the kind of sensational or exciting content that would compel people to click on the link.
Also read: Hardik Pandya comments: We are channelizing our anger in the wrong direction
Along with such content, what works very well on the internet is glamorous pictures of actresses with skin show. The more skin show the more clicks. So, an actress sharing a hot picture on Instagram is news in today's times. Then there are also photo galleries where all the glamorous pictures are dumped for someone to view them together.
It is understandable that a section of movie lovers abhor such content being dished out in the name of film journalism. This is completely understandable. And it is obvious that they slam these publications and their reporters for putting up such 'news.'
However, it would be unfair to blame them. Trust me, almost every film reporter or journalist I know hates writing such stuff. There are people who entered this field to write about movies but had to be content with writing about Taimur. Even their bosses and the management personally don't like bombarding such content to their readers.
So, why do they carry such content? The answer is simple. It is these news bits that give the maximum number of page-views. As hard as it may sound, page-views is the whole and soul for websites. Even for this, the editors and owners can't be blamed.
The pressure is immense in today's world where there are hundreds of movie websites. Hence, the only way to survive is to get page-views. People from the media would be aware about the dark period that's going on in the profession. A long list of journalists have lost their jobs in the lockdown so far all over India. Such is the financial crunch in the media right now.
So, it is up to the readers. If they stop consuming news about Taimur eating an ice-cream and start giving page-views to concrete cinema news, there will be a complete change. It is in their hands to decide what would be published on cinema news portals.