Mark Waugh, as we all know, is one of the greatest Australian cricketers ever. He remains one of their highest run-scorers who was also useful with the ball as an off spinner. Those who followed cricket in the 1990s would have fond memories of him, especially his stint in the 1996 World Cup.
But there is another Mark Waugh who belongs to Australia's arch-rivals England. He too was a top order batsman. Read on to know more.
Long, long ago a Maharashtrian family from Mumbai, India relocated to England. They embraced their new country after becoming permanent citizens over there. They had a son who showed great interest in the game of cricket.
The lad pursued his dreams and enrolled for cricket coaching. He started mastering the game with the passing years and ultimately got into the Warwickshire main eleven. He became a regular player for his county following his impressive performances with the bat.
This cricketer is named Mark and his family's surname is Wagh. Hence, his full name was Mark Wagh.
Interestingly, he was called 'Mark Waugh' because the people of England found it almost impossible to pronounce 'Wagh.' And Wagh apparently didn't mind that.
Hence, he was England's Mark Waugh.
Co-incidentally, I happen to know someone who is related to the Wagh family. I got to know his story from them.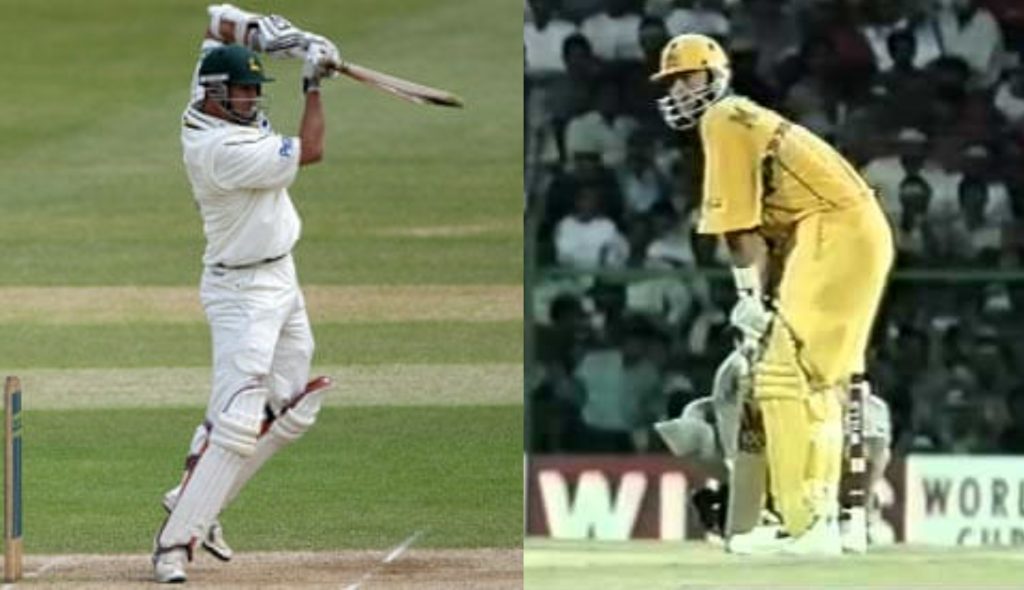 Funnily, there are also people who address Mark Waugh as Mark Wagh. See below: [Article continued after image]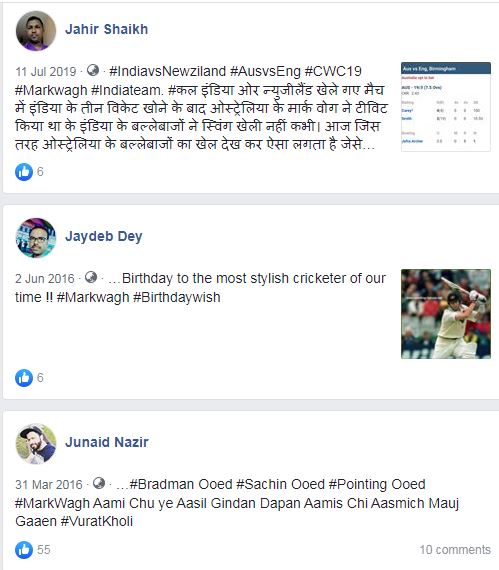 I have vivid memories of early or mid-2000s of seeing him play 1 or 2 times for Warwickshire on TV. From what all I remember, he was a stylish batsman with impressive technique. Those were the days when county matches were regularly telecast in India.
And I remember even the commentators used to pronounce his name as 'Mark Waugh.'
Wagh played 212 first class matches and scored 12445 runs with an average of 38.80. He scored 31 hundreds with a highest score of 315 against Middlesex at Lords, the mecca of cricket, in 2001. At that time it was only the fourth triple century at Lords. Jack Hobbs, Percy Holmes and Graham Gooch were the three batsmen to do that before.
Later Wagh's Warwickshire teammate Nick Knight became the fifth player to achieve the feat in 2004 when he scored 303 not out against Middlsex.
And guess what? Wagh also bowled off-spin and was a useful bowler, just like Waugh. He took exactly 100 wickets in first class matches. He had two 5-wicket hauls with his best performance being 7 for 222 against Lancashire in 2003.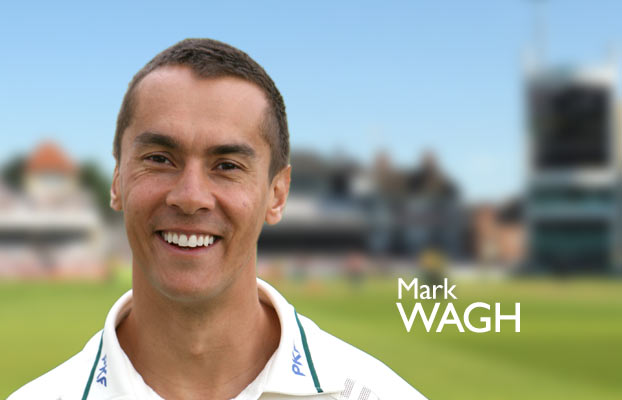 Despite a good first-class record, Wagh couldn't play for England's national side. He was included in the preliminary squad for the 2004 ICC Champions Trophy but couldn't make it to the final team.
In 2006, Wagh migrated to play for Nottinghamshire. He was awarded Player of the Season by the county in 2007.
Wagh took retirement from first class cricket in 2011. Interestingly, he then pursued a career in law. [Read more about him HERE and HERE]
If you look up on the internet, you won't find much about his life except an interview he gave to Warwickshire's official portal in 2016.
A quote from the interview reads, "I look back fondly on my cricket career but it all seems a very long time ago. I did play club cricket briefly but no longer even do that. When you work reasonably long hours during the week, it's a stretch to then play club cricket which takes up one of your days off, pretty much 9am to 9pm."
Also read:
Only time Tendulkar was NOT selected in team India, neither injured nor rested

Yuvraj Singh's 3 heroic TEST innings that have been forgotten: See videos
When hearing issues stopped India from winning against England