A rich Mumbai family consisting of a man, his wife and their 25-year-old son staying in Versova reached a place in Goregaon in their expensive car to buy a product they badly needed. The sellers, who were keen to sell it soon, presented it in a must-buy manner. The family was initially not sure if they should believe them.
But after asking numerous questions about its various features of the product, they were finally convinced. The deal was done!
A number of guests came to see the product the day it was brought to their luxurious home near Versova beach. They couldn't stop being in awe of it while the three family members looked on with pride.
The machine was performing brilliantly as it was brand new. But after a few weeks, it started having some issues since the family started over-using it. It was asked to perform more than its capacity by the husband and wife. On top of that, the son also used it after returning from office.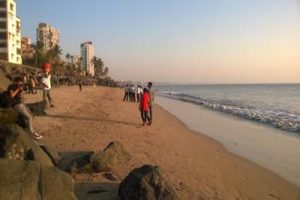 Hence, it stopped performing as per the promises made by its sellers. The family got furious and complained to the people from where they bought it, although they knew they were wrongly overusing it.
The people came over to their place in a jiffy. After their visit, the product started functioning like before. The family was just happy that it is ready to function as per their wishes! The three of them didn't know what those people did to the product, whose name was Ashwini. (Read again if confused)
Note: Inspired from a real story. The name of the character and places has been changed.
By: Keyur Seta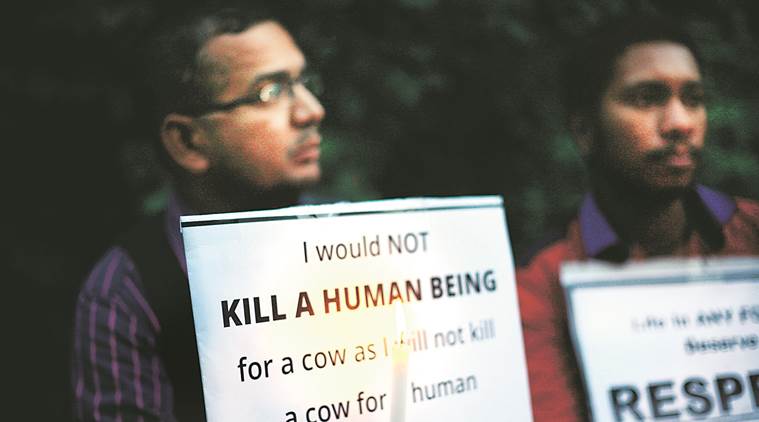 As we all know, the horrors of lynching have emerged since last three years. The common pattern is that those suspected to carrying or storing beef are lynched mercilessly by the Right Wing Gaurakshaks, the so-called protectors of cows.
In 2015, when it all began, prominent people from the ruling Bharatiya Janta Party (BJP) played it down and even went onto justify the horrific incidents. There was, obviously, a huge outrage in the country.
The incidents have started happening more regularly since recent times. And, as expected, members of the BJP and RSS, their affiliate, have justified it.
Here are some reactions to the latest lynching and mob killing incidents:
Comment: "If humanity gets rid of this sin (eating beef), the society will get rid of this problem (lynching)." – Indresh Kumar, RSS (Rashtriya Swayamsevak Sangh) leader
Meaning: If you don't stop eating beef, you will be killed.
Comment: "It's (lynching) not the reality of Rajasthan. It's the reality of the world." – Vasundhara Raje, Chief Minister of Rajasthan
Meaning: It's happening everywhere in the world (which is a lie). In other words, bade bade deshon mein aisi chhoti chhoti baatein hoti rehti hain.
Comment: "I would have got the intellectuals shot if I was the Home Minister. Our country faces grave danger from intellectuals and seculars than anyone else." – Basanagouda Patil, BJP MLA from Karnataka.
Meaning: This one actually makes you speechless. It's self-explanatory actually. It's like a dangerous goon openly threatening to kill anyone who asks questions or criticizes the government. The second statement compares intellectuals and seculars, which are praiseworthy qualities, with someone as dangerous as a terrorist.
However, there is no hue and cry this time. One can understand the silence of the unofficially government owned loud-mouth pseudo 'news' anchors who are otherwise ready to tear into someone from opposition even for hugging someone. But what happened to the genuine social media users?
If those ruling this country openly threatening to kill anyone who believe in secularism isn't outrageous enough, what is? This raises a disturbing question as to whether we have normalized such Talibanistic behavious, statements and attitude.
By: Keyur Seta