A rich Mumbai family consisting of a man, his wife and their 25-year-old son staying in Versova reached a place in Goregaon in their expensive car to buy a product they badly needed. The sellers, who were keen to sell it soon, presented it in a must-buy manner. The family was initially not sure if they should believe them.
But after asking numerous questions about its various features of the product, they were finally convinced. The deal was done!
A number of guests came to see the product the day it was brought to their luxurious home near Versova beach. They couldn't stop being in awe of it while the three family members looked on with pride.
The machine was performing brilliantly as it was brand new. But after a few weeks, it started having some issues since the family started over-using it. It was asked to perform more than its capacity by the husband and wife. On top of that, the son also used it after returning from office.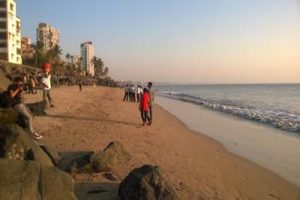 Hence, it stopped performing as per the promises made by its sellers. The family got furious and complained to the people from where they bought it, although they knew they were wrongly overusing it.
The people came over to their place in a jiffy. After their visit, the product started functioning like before. The family was just happy that it is ready to function as per their wishes! The three of them didn't know what those people did to the product, whose name was Ashwini. (Read again if confused)
Note: Inspired from a real story. The name of the character and places has been changed.
By: Keyur Seta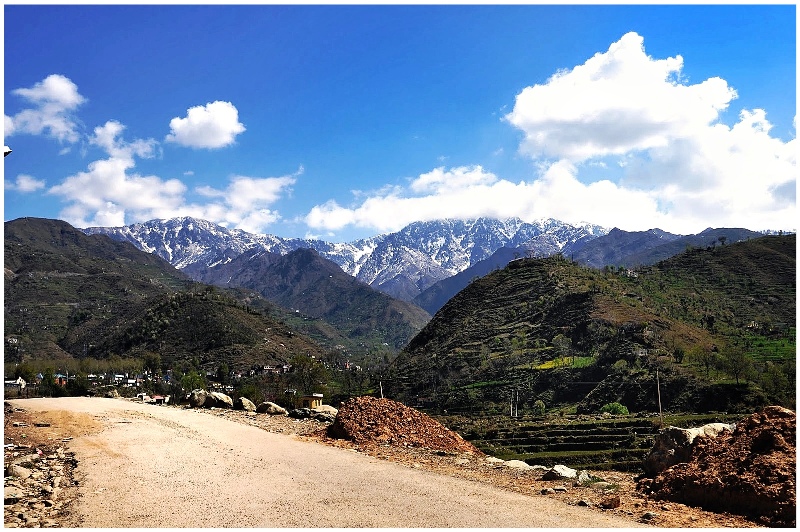 The road going through the picturesque valley of Rajouri in Kashmir suddenly came alive with the arrival of a herd of sheep walking through with discipline. Their white colour went well with the blue sky above. When the herd ended, the 10-year-old Sanjukta slowly emerged like a fresh flower just blossomed from the early sun rays.
She appeared carefree in her school uniform covered with a thick sweater and her hair tied like always. She walked as if she was swaying to the tune of nature all around her. With a smile on her face, she enjoyed passing through the herd of sheep. Although she had experienced it many times before, since she was born and brought up here, it still made her joyous.
There was another reason for her joy while going to school. Generally, most of the students are always on the lookout for a reason to bunk school. But Sanjukta surely wasn't one of them. The reason for this was Damini, her class teacher, with whom she had become friends recently.
Damini ma'am, as she was always addressed, was somewhere in her mid-20s. Dressed in her simple usual salwar kameez, she had a peaceful expression on her face, which didn't need much reason to break into a smile. Her appearance went perfectly with her nature. The long red purse with flowery designs always accompanied her.
Damini was kind and understanding and went out of the way to help and comfort her students. Attending her class was like therapy for Sanjukta. In fact, her presence itself was enough to bring positive vibes around.
As Sanjukta entered the main town, her mind was recalling the times when Damini put in special efforts to teach her and few others who were struggling to master a topic. It was so nice of her to go out of her way, she thought. But Damini's kindness was not limited to teaching. She showed special affection and care when a student falls ill or gets injured.
Sanjukta still remembered the day she had hurt herself while playing. Damini provided her with first aid and consoled her. The two always shared a good bond but this incident brought them closer. The comfort she felt with her after that incident was the same one provided by a steaming hot cup of Kawah in her chilly town.
Sanjukta entered her classroom with these thoughts and her trademark smile. After the formal 'Good morning teacher' Damini gave a smile to Sanjukta and few others and started teaching. The little girl was quick to realize that her smile had something missing today. She didn't think much about it and busied herself in the teaching.
The reason for the missing spark in her smile came after the period got over. It struck Sanjukta like a thunderbolt when Damini announced that she will be quitting the school as her family has shifted to the outskirts of Rajouri. She had to take the decision since traveling to and fro daily would be a toll on her. This semester, which will be ending after two weeks, will be her last.
Sanjukta stood numb fighting her tears. Obviously, her body language was alien as she walked back home. The usual chirpiness and delight was nowhere to be seen. Her condition was opposite the lively and enchanting greenery of Rajouri. She finally broke down after reaching home. Her mother comforted her while she kept asking as to why Damini ma'am can't travel a long distance for work like few of her classmates.
Sanjukta did well in the half yearly exams. This was followed by the vacations. Needless to say, it didn't bring much joy to her, like it did every year. She did speak with Damini few times during the exams while trying to appear normal. It broke Damini's heart as she could easily make out the efforts she was putting in to be strong.
Just like her last few vacations, Sanjukta went to the outskirts of her town with her family for an outing. She bumped into her school friend Nazia. During the course of the conversation, Nazia revealed that Damini ma'am has shifted just near her place. After soaking in the news, an idea stuck Sanjukta.
On the first day after the school re-opened Sanjukta hurriedly passed on a white paper to Nazia after the final bell. The next day, Sanjukta was happy to know that Nazia delivered her letter to Damini ma'am. Her joy doubled when her friend instantly gave a verbal reply from Damini's side.
This became a regular routine for Sanjukta. She kept writing letters to Damini who would reply verbally through Nazia. The letters were written in broken English with lots of mistakes. But despite being a teacher, Damini ignored the errors automatically. She could only see the innocence of a lovable 10-year-old girl.
The give-and-take continued for six months as her fifth standard came to an end. The regular conversation was enough for Sanjukta to return to her swaying steps while going to school and vice-versa. She once again started appearing as delightful as Rajouri.
The summer vacations meant not meeting Nazia to hand over her letters as she, like Damini, stayed at the outskirts. When the school finally re-opened, Sanjukta was excited to resume the process of sending letters.
She was trying to think about the contents of the letter as she passed through the staff room. Something caught her eye and she went back a few steps and peered in. On the handle of a chair in the staff room hung the long red purse with flowery design.
By: Keyur Seta
Inspired from a real story of a sweet and innocent little girl in Rajouri.
One day while in heaven Balgangadhar Tilak aka Lokmanya Tilak decides to go for a short trip on earth for few days. He chose Mumbai since the city is special for him. He had carried out a number of agitations against the British in this city. After biding adieu to his close companion named XYZ in heaven, Tilak leaves for Mumbai.
However, much to the bewilderment of XYZ, Tilak returns after just a few minutes. A worried XYZ asks him, "What happened Tilak saheb? Why did you return so early?"
"I returned back as I couldn't bear what was going on in Mumbai," answers Tilak.
"What was going on?"
"People of my beloved city were behaving in crazy, wild manner. It was just too shocking for me to bear."
"Please tell me exactly what happened Tilak Saheb."
"Some people were playing drums and other musical instruments in the cruelest manner. It was impossible to stand the nasty, ear-splitting noise! At another place, I could hear some vulgar songs which were even enjoyed by all. Traffic was being halted. Loud crackers were being busted carelessly!"
"Oh! That's weird."
Tilak continues, "The weirdest part is yet to come my friend. Some hooligans were openly hurling abuses after getting drunk. Worse, they were sexually harassing women and showering obscene comments on them!"
"This is ridiculous! What has happened to the people of Mumbai?"
"I am asking myself the same thing again and again," Tilak says and sits down on a chair in a helpless manner.
Noticing his grief, XYZ says, "Just calm down Tilak saheb. I can understand your feeling."
Tilak looks up and says, "No, you can't understand. You know why?"
XYZ is silent. Tilak continues, "People's antics which I mentioned just now were a part of Ganeshotsav, a festival which I had made popular!"
"What are you saying??" exclaims XYZ
"Yes my friend! I motivated the people to make this festival a public event in order to show our strength to the British. But this is what they have reduced the festival to now!"
Tilak continues, "There was a time when I used to be excited for Ganeshotsav. But from today, I have decided never to visit my beloved city again during this festival!"
Hence, the person who popularized this festival, has now nothing to do with it.