A rich Mumbai family consisting of a man, his wife and their 25-year-old son staying in Versova reached a place in Goregaon in their expensive car to buy a product they badly needed. The sellers, who were keen to sell it soon, presented it in a must-buy manner. The family was initially not sure if they should believe them.
But after asking numerous questions about its various features of the product, they were finally convinced. The deal was done!
A number of guests came to see the product the day it was brought to their luxurious home near Versova beach. They couldn't stop being in awe of it while the three family members looked on with pride.
The machine was performing brilliantly as it was brand new. But after a few weeks, it started having some issues since the family started over-using it. It was asked to perform more than its capacity by the husband and wife. On top of that, the son also used it after returning from office.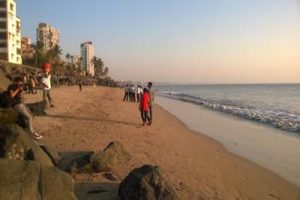 Hence, it stopped performing as per the promises made by its sellers. The family got furious and complained to the people from where they bought it, although they knew they were wrongly overusing it.
The people came over to their place in a jiffy. After their visit, the product started functioning like before. The family was just happy that it is ready to function as per their wishes! The three of them didn't know what those people did to the product, whose name was Ashwini. (Read again if confused)
Note: Inspired from a real story. The name of the character and places has been changed.
By: Keyur Seta