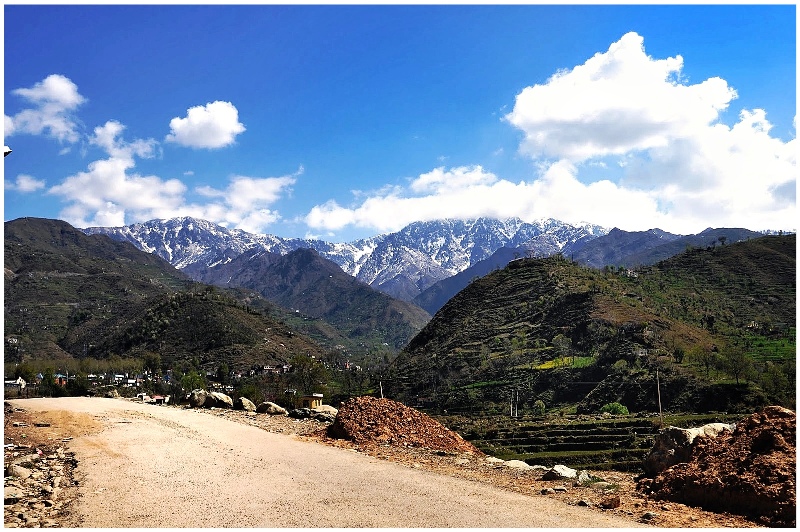 The road going through the picturesque valley of Rajouri in Kashmir suddenly came alive with the arrival of a herd of sheep walking through with discipline. Their white colour went well with the blue sky above. When the herd ended, the 10-year-old Sanjukta slowly emerged like a fresh flower just blossomed from the early sun rays.
She appeared carefree in her school uniform covered with a thick sweater and her hair tied like always. She walked as if she was swaying to the tune of nature all around her. With a smile on her face, she enjoyed passing through the herd of sheep. Although she had experienced it many times before, since she was born and brought up here, it still made her joyous.
There was another reason for her joy while going to school. Generally, most of the students are always on the lookout for a reason to bunk school. But Sanjukta surely wasn't one of them. The reason for this was Damini, her class teacher, with whom she had become friends recently.
Damini ma'am, as she was always addressed, was somewhere in her mid-20s. Dressed in her simple usual salwar kameez, she had a peaceful expression on her face, which didn't need much reason to break into a smile. Her appearance went perfectly with her nature. The long red purse with flowery designs always accompanied her.
Damini was kind and understanding and went out of the way to help and comfort her students. Attending her class was like therapy for Sanjukta. In fact, her presence itself was enough to bring positive vibes around.
As Sanjukta entered the main town, her mind was recalling the times when Damini put in special efforts to teach her and few others who were struggling to master a topic. It was so nice of her to go out of her way, she thought. But Damini's kindness was not limited to teaching. She showed special affection and care when a student falls ill or gets injured.
Sanjukta still remembered the day she had hurt herself while playing. Damini provided her with first aid and consoled her. The two always shared a good bond but this incident brought them closer. The comfort she felt with her after that incident was the same one provided by a steaming hot cup of Kawah in her chilly town.
Sanjukta entered her classroom with these thoughts and her trademark smile. After the formal 'Good morning teacher' Damini gave a smile to Sanjukta and few others and started teaching. The little girl was quick to realize that her smile had something missing today. She didn't think much about it and busied herself in the teaching.
The reason for the missing spark in her smile came after the period got over. It struck Sanjukta like a thunderbolt when Damini announced that she will be quitting the school as her family has shifted to the outskirts of Rajouri. She had to take the decision since traveling to and fro daily would be a toll on her. This semester, which will be ending after two weeks, will be her last.
Sanjukta stood numb fighting her tears. Obviously, her body language was alien as she walked back home. The usual chirpiness and delight was nowhere to be seen. Her condition was opposite the lively and enchanting greenery of Rajouri. She finally broke down after reaching home. Her mother comforted her while she kept asking as to why Damini ma'am can't travel a long distance for work like few of her classmates.
Sanjukta did well in the half yearly exams. This was followed by the vacations. Needless to say, it didn't bring much joy to her, like it did every year. She did speak with Damini few times during the exams while trying to appear normal. It broke Damini's heart as she could easily make out the efforts she was putting in to be strong.
Just like her last few vacations, Sanjukta went to the outskirts of her town with her family for an outing. She bumped into her school friend Nazia. During the course of the conversation, Nazia revealed that Damini ma'am has shifted just near her place. After soaking in the news, an idea stuck Sanjukta.
On the first day after the school re-opened Sanjukta hurriedly passed on a white paper to Nazia after the final bell. The next day, Sanjukta was happy to know that Nazia delivered her letter to Damini ma'am. Her joy doubled when her friend instantly gave a verbal reply from Damini's side.
This became a regular routine for Sanjukta. She kept writing letters to Damini who would reply verbally through Nazia. The letters were written in broken English with lots of mistakes. But despite being a teacher, Damini ignored the errors automatically. She could only see the innocence of a lovable 10-year-old girl.
The give-and-take continued for six months as her fifth standard came to an end. The regular conversation was enough for Sanjukta to return to her swaying steps while going to school and vice-versa. She once again started appearing as delightful as Rajouri.
The summer vacations meant not meeting Nazia to hand over her letters as she, like Damini, stayed at the outskirts. When the school finally re-opened, Sanjukta was excited to resume the process of sending letters.
She was trying to think about the contents of the letter as she passed through the staff room. Something caught her eye and she went back a few steps and peered in. On the handle of a chair in the staff room hung the long red purse with flowery design.
By: Keyur Seta
Inspired from a real story of a sweet and innocent little girl in Rajouri.
Yari Road in Andheri is a contradictory locality in Mumbai. On the one hand, you find some super-rich businessmen and senior-most employees living in their posh houses. At the same time, it is also home to some rank strugglers from the film industry. They arrive in the city from small towns in large numbers just to get that one big break in films. But only a handful of them get their dreams fulfilled.
Before they make it big, they live literally in poverty. Many stay in crowded rented flats; not knowing whether they would be able to pay next month's rent. They don't have meals. They only eat food. And this includes anything that's cheaply available or easy to make.
But despite living in such conditions and facing rejection time and again, these strugglers never lose hope. This was the mantra for Sumeet also, who finally has a glimmer of hope for making it big in Hindi cinema or Bollywood, as they call it. After years of struggling as an AD (assistant director), he somehow got a chance of directing his first movie at the age of 27 last year.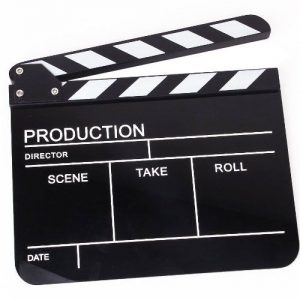 Titled Zameen, his film is based on the sad situation of farmers in Maharashtra and how they are forced to commit suicide due to drought, which increases their financial woes. With such a subject, naturally it was tough convince a producer. Shooting the film in Marathwada was a herculean task, especially with the shoestring budget provided to him since it was a 'non-commercial' subject.
After more than a year of making it, Zameen was just 10 days away from release. Even experienced director feel butterflies in their stomachs, so what to say about a debut filmmaker? Sumeet was someone who appeared calm from outside even if there was a storm inside him, like it was these days.
Such super low-budget films ensure that the makers are left with hardly any funds for proper marketing and promotions. At times, even a mere media screening proves to be harmful to the pockets. This burdens the director and the main cast to come up with cheap or no-cost promotional activities. Their situation is the same as those door-to-door salesmen, who are desperate to sell their product.
After continuously posting about his film on social media platforms, Sumeet somehow managed to organize a small promotional activity at a mall at Yari Road just two days before the release. It was the ideal place to attract the high society crowd, who could afford the abnormal ticket rates at multiplexes.
A handsome man who looked in his early 30s approached Sumeet out of nowhere along with his group of 5-6 friends. He displayed his status through his branded clothes, shoes and sun-glasses, which were tucked in his shirt. After introducing himself as Sunny, he told Sumeet how impressed he was with the trailer of his film.
"It is refreshing to see someone making a film on such important issues in today's times," added Sunny. Sumeet was obviously overjoyed. After an informal chat that lasted for few minutes, Sunny and his friends promised to see Zameen on the weekend. Sumeet urged them to share their honest view with him, to which they agreed.
The interaction with Sunny and his friends infused new hope in Sumeet. But on the day of the release, he became as anxious as he was before. Films falling in the parallel cinema genre with unknown actors hardly get an audience on the opening day. Sumeet knew this well, so he didn't check the online booking scenario on Friday.
But he kept logging in to an online booking website on Saturday morning to know if there is any advance booking for his film. He checked a nearby multiplex and could see only 2-3 seats booked. He encouraged himself by thinking that Sunny and his friends would surely see the film in any of these two days. And hopefully, they would spread the word if they like it.
On Saturday night, Sunny and company did decide to see the film, as promised. Few minutes into the film, Sunny told his friend seated besides him, "Thanks to the digital era, we get such good quality picture even in downloaded films."
By: Keyur Seta
By: Keyur Seta
"This is utterly shameful," said Ashok with a disgusted look on his face. The 55-year-old bank employee was sitting with his gang of like-minded friends at their usual hangout place at Shivaji Park. Located in the Dadar locality of Mumbai, the place is thronged by people of all ages.
While teenagers and the ones in the 20s are either seen playing some sport or jogging, the elderly ones like Ashok and company usually, after a leisurely walk, gather around at their habitual spot to discuss and debate on various topics, mostly cricket or politics.
Today was the turn of politics. The reason for Ashok's anger was a statement by an MLA from the opposition party in Uttar Pradesh. The state elections were due and the wily politician smartly played the caste card to woo voters belonging to his 'caste'. Even in 2015, vote bank politics, especially with regards to religion and caste, was still prevalent in India.
"There are already various forces that are dividing the country on the basis of religion," continued Ashok, "If this wasn't enough, morons like him are stooping even lower by using something as shameful as casteism, even in 2015. How further backwards are we going? Only God knows when our late freedom fighters' dream of a united India would come true."
Normally, the gang would debate and, at times, argue like panelists on a news debate show. Over the last few years, people, who generally hated politics, have strong political opinions, so much so that any disagreement makes them aggressive. But as far as Ashok and gang are concerned, their debates or arguments always automatically ended with the rise of darkness as all disperse to their respective homes.
But today, that was not the case. The statement by the MLA found no takers. Agreeing with him would mean defending the indefensible. So, this time, each went to his respective home in a calm state. But Ashok was not only calm but also excited for what he had planned before dinner.
Swati, his 25-year-old daughter, was of marriageable age, he thought. Like every parent, he wanted her to have a life-partner, who would shower her with happiness and care. Ashok's excitement knew no bounds as he braced himself to prepare a matrimonial advertisement for her. It took him 40 years back in time. The feeling was similar when he was filling his college admission form after passing 10th standard.
Despite the digital age, people from Ashok's generation still couldn't do without the morning newspaper. Daily he used to eagerly wait for the newspaper guy. But today, the excitement was uncontrollable. Unlike other days, Ashok didn't even glance at the important front page news. He quickly turned to the matrimonial page. He couldn't stop smiling as his eyes fell on Swati's matrimonial ad that appeared under the section of their 'caste'.