Yari Road in Andheri is a contradictory locality in Mumbai. On the one hand, you find some super-rich businessmen and senior-most employees living in their posh houses. At the same time, it is also home to some rank strugglers from the film industry. They arrive in the city from small towns in large numbers just to get that one big break in films. But only a handful of them get their dreams fulfilled.
Before they make it big, they live literally in poverty. Many stay in crowded rented flats; not knowing whether they would be able to pay next month's rent. They don't have meals. They only eat food. And this includes anything that's cheaply available or easy to make.
But despite living in such conditions and facing rejection time and again, these strugglers never lose hope. This was the mantra for Sumeet also, who finally has a glimmer of hope for making it big in Hindi cinema or Bollywood, as they call it. After years of struggling as an AD (assistant director), he somehow got a chance of directing his first movie at the age of 27 last year.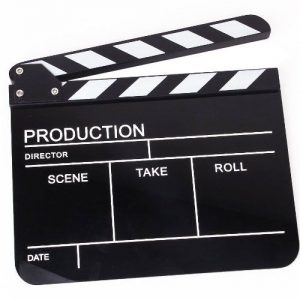 Titled Zameen, his film is based on the sad situation of farmers in Maharashtra and how they are forced to commit suicide due to drought, which increases their financial woes. With such a subject, naturally it was tough convince a producer. Shooting the film in Marathwada was a herculean task, especially with the shoestring budget provided to him since it was a 'non-commercial' subject.
After more than a year of making it, Zameen was just 10 days away from release. Even experienced director feel butterflies in their stomachs, so what to say about a debut filmmaker? Sumeet was someone who appeared calm from outside even if there was a storm inside him, like it was these days.
Such super low-budget films ensure that the makers are left with hardly any funds for proper marketing and promotions. At times, even a mere media screening proves to be harmful to the pockets. This burdens the director and the main cast to come up with cheap or no-cost promotional activities. Their situation is the same as those door-to-door salesmen, who are desperate to sell their product.
After continuously posting about his film on social media platforms, Sumeet somehow managed to organize a small promotional activity at a mall at Yari Road just two days before the release. It was the ideal place to attract the high society crowd, who could afford the abnormal ticket rates at multiplexes.
A handsome man who looked in his early 30s approached Sumeet out of nowhere along with his group of 5-6 friends. He displayed his status through his branded clothes, shoes and sun-glasses, which were tucked in his shirt. After introducing himself as Sunny, he told Sumeet how impressed he was with the trailer of his film.
"It is refreshing to see someone making a film on such important issues in today's times," added Sunny. Sumeet was obviously overjoyed. After an informal chat that lasted for few minutes, Sunny and his friends promised to see Zameen on the weekend. Sumeet urged them to share their honest view with him, to which they agreed.
The interaction with Sunny and his friends infused new hope in Sumeet. But on the day of the release, he became as anxious as he was before. Films falling in the parallel cinema genre with unknown actors hardly get an audience on the opening day. Sumeet knew this well, so he didn't check the online booking scenario on Friday.
But he kept logging in to an online booking website on Saturday morning to know if there is any advance booking for his film. He checked a nearby multiplex and could see only 2-3 seats booked. He encouraged himself by thinking that Sunny and his friends would surely see the film in any of these two days. And hopefully, they would spread the word if they like it.
On Saturday night, Sunny and company did decide to see the film, as promised. Few minutes into the film, Sunny told his friend seated besides him, "Thanks to the digital era, we get such good quality picture even in downloaded films."
By: Keyur Seta