The sun had set in Bharatpur that evening but it wasn't dark at the market road. The workers of the Jan Raksha Party (JRP) were burning effigies of a leader from the ruling Lok Seva Party (LSP) after he allegedly made a derogatory remark against their leader.
The JRP workers were sweating in their pink T-shirt bearing the abbreviation of their party in the already humid town but they didn't care. How dare he insult their beloved leader?
Their victorious reverie was broken when a group of supporters of LSP started raising slogans against the said JRP leader. They felt their leader did the right thing. They too were oblivious to their sweaty purple T-shirts bearing the abbreviation of their respective parties. But both parties were united in not caring for the general office going population that was having difficulty while going home after a long and tiring day at work.
Such was the state of affairs in Bharatpur these days. The town was divided between LSP and JRP; between pink and purple. Earlier it was only their supporters who were at loggerheads. But slowly, common people too clinged onto any one side and developed enmity against those who were on the 'other' side. So what if they have been their close friends or even family members all these years?
The colleges regularly saw tussles and arguments between both set of supporters. But since recent times, even offices saw heated conversations between those who were otherwise well-educated and mature.
The scene was the same even in the virtual world of social media and What's App. More than the IT cells of these parties, the common people were energetically creating posts to bash and insult the other side. Both parties were saving a lot of money since the common people were ready to publicize them and their agendas for free.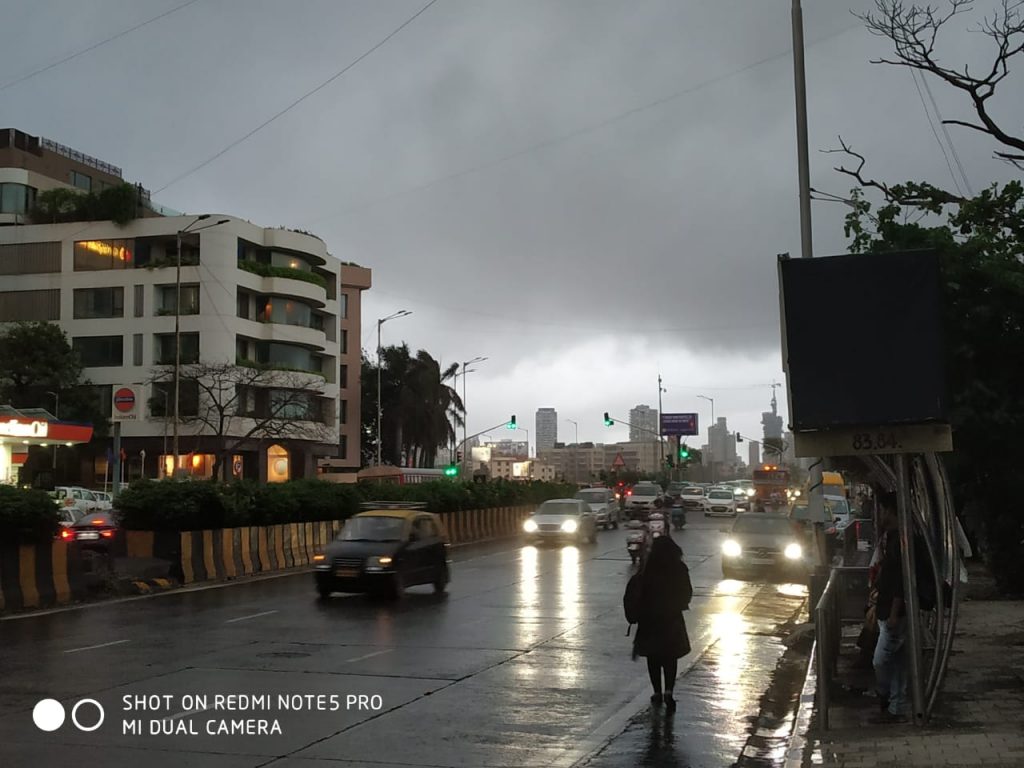 When the general public felt such enmity for people from the 'other' side, one can just imagine the hatred between the official party workers of both parties. They literally couldn't see eye to eye.
The mobs of both groups were showing no signs of stopping. Hence, it took some divine intervention in the form of unseasonal December rain. What started as a drizzle soon transformed into heavy rain and storm-like situation. To make matters worse, the electricity went off.
The general public, which was running helter skelter, was now confused. Ajit, a man in his mid-20s, ushered inside the entrance of a shop that was shut. As he was moved inside the roof properly to escape the rain water, his body his someone. It was a man in his 50s who too was there as he had to save himself from the rain and it was too dark to try going home.
After an awkward moment, they spoke and soon introduced themselves. The man in his 50s was Rameshchandra. The two were glad to have each other's company to combat this difficult situation. Ajit realized that Rameshchandra was feeling uneasy.
When Ajit caringly prodded further, he revealed that he is diabetic and needed water. Ajit promptly handed him a bottle from his bag in the dark. Rameshchandra thanked him. He then he noticed that Ajit was limping a bit. Now it was Rameshchandra's turn to caringly prod him about his uneasiness.
Ajit explained how his leg got hit to the street lamp pole in the dark while he was hurriedly getting under the roof. Rameshchandra handed him a little bottle of a balm which he always carried for his headache. He said the balm works even for the kind of injury Ajit suffered. Then Ajit remembered the slogan of the balm's advertisement, 'Ek balm, teen kaam' and they had a hearty laugh.
There was massive age gap between the two of them but they didn't feel it. Difficult circumstances can even bring two people from different age groups together in a human way. Both decided in their minds that they would like to keep in touch. They were no longer thinking about the uneasiness caused by their wet T-shirts.
Just then the electricity returned and the road lights were on. They were glad but as soon as their eyes fell on each other, they were stunned. They were wearing pink and purple T-shirts respectively.
By: Keyur Seta