Bhoot Bhavish Bartaman, the book by author Mehool Parekh, is the latest murder mystery cum detective fictional novel to have come out on Indian book shelves.
Over the years or decades we have been exposed to murder mysteries in various mediums like books, movies, short stories, plays, etc. Hence, a story in this genre needs to be completely convincing in today's times because of this much exposure.
This holds true for me all the more since I have feasted on plenty of James Hadley Chase novels and read all of Satyajit Ray's Feluda stories in the past. So, how much impact did debutant author Mehool Parekh's quirkyly titled Bhoot Bhavish Bartaman have on me? Let's first find out what it is about.
This is the story of the army man cum detective Bartaman Bhowmick aka Batty, who lives in Pune. He teams up with his female friend Robin to solve criminal cases. They spring into action as soon as they come to know about the gruesome murder of the beautiful Rupali Jadhav in her apartment. She was stabbed as many as 16 times.
The lazy police inspector Lokhande, who doesn't give a damn about truth, is eager to pin the blame on either Rupali's husband or servant and close the case in a jiffy. However, Batty and Robin realize that the case isn't as simple as it looks, much to the frustration of Lokhande.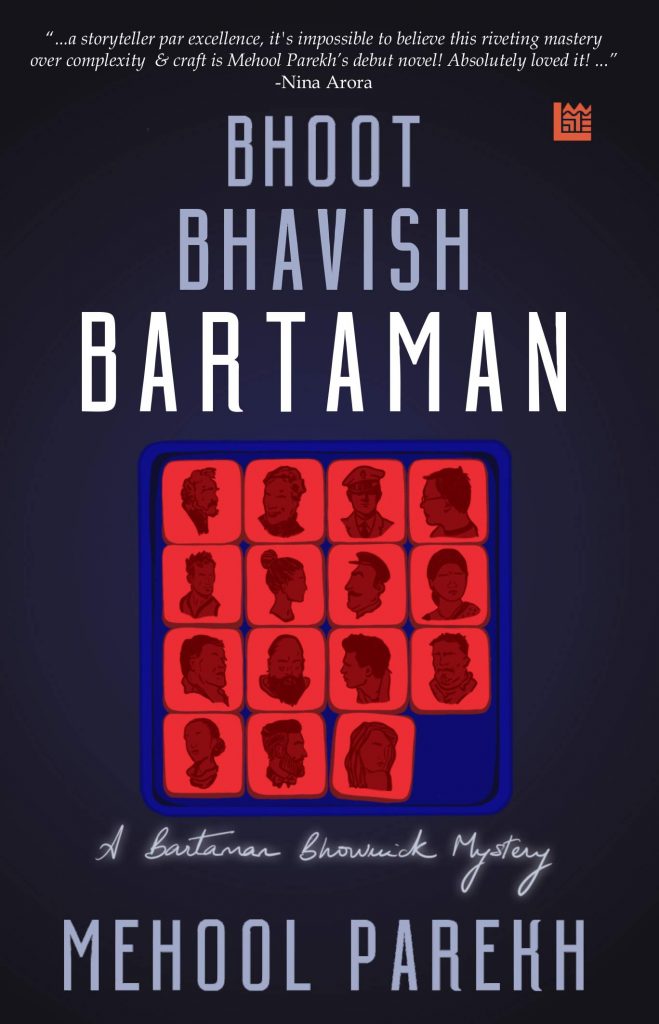 To come straight to the point, Bhoot Bhavish Bartaman majorly succeeds in keeping you hooked, engaged and interested despite the genre being done to death. This is no mean feat. Of course, it is the basic story that is the most responsible for this. Although you can guess where the story is heading, the finale does take you by surprise. This point alone is enough to make this book worth your time.
An interesting bit about Bhoot Bhavish Bartaman, which is hardly seen in most murder mysteries, is that the victim isn't shown to be a helpless person who deserves the readers' sympathy. The author goes on to the bold path by not shying away from giving grey shades to the character of Rupali right from the start of the story. The use of flashback over here is smart which makes the tale more layered.
Parekh's writing isn't rich but it is something that the average Indian reader can connect with. He has maintained the balance of being creative but at the same time kept it simple enough for readers from any walk of life to feel comfortable.
Also read: Book Review: Murder In Mahim by Jerry Pinto
Bhoot Bhavish Bartaman also comes with a common negative point. There are incidents that are stretched without need. The book should have ended before 317 pages. Also on a couple of occasions the author has generalized negative behaviour of males and females which should have been avoided as it's unfair.
Overall: Bhoot Bhavish Bartaman is an interesting murder mystery cum detective saga that leaves you impressed.
Author: Mehool Parekh
Rating: 3.5 out of 5
Publishers: Leadstart Publishing
Pages: 317
Additional reading: