Director Anubhav Sinha's Article 15 is largely about the atrocities faced by people belonging to the backward castes. But the Ayushmann Khurrana starrer also has a lot of layers and the film ends up saying a lot without actually saying much. The end result is disturbing but at the same time positive as well.
It will be worth revisiting 6 noteworthy aspects from Article 15:
Urban-rural divide
A city bred person might get a jolt when he or she witnesses the way of living and norms of a rural area. The same happens when the protagonist Ayan Ranjan [Khurrana] is posted in a remote village in Uttar Pradesh. He is shocked to see such strict practice of caste even in 2019, including the practice of not even letting the shadow of the 'untouchables' touch you. Article 15 doesn't shy away from showcasing such stark reality of 'modern' India.
Still proud to be an Indian
Ayan Ranjan's situation is very much like many of us. He is disturbed and disgusted to see the reality of India and is ready to expose it in front of everyone. However, he is still proud to be an Indian, like he tells her wife on phone.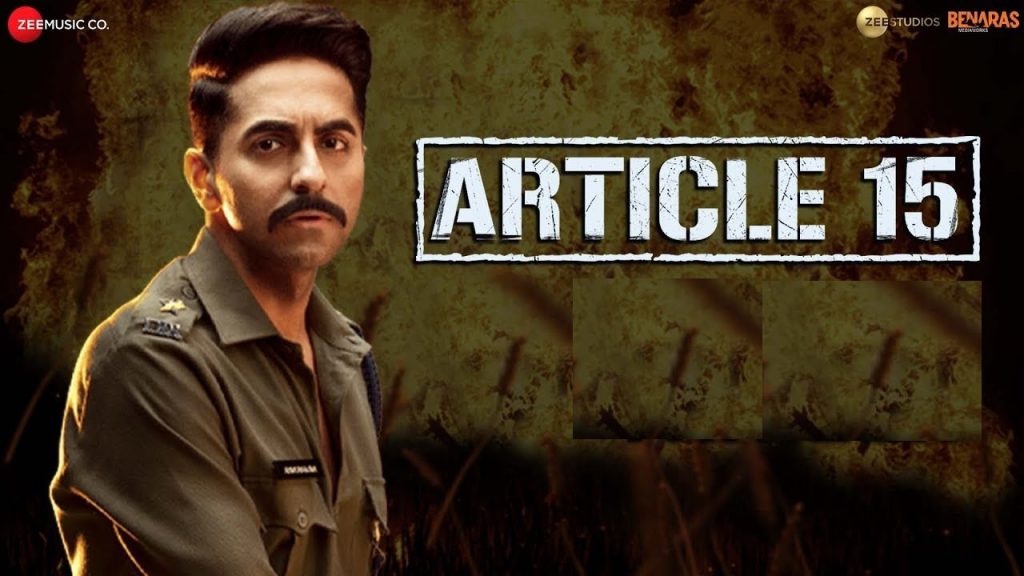 It reminded me of the scene in Ashutosh Gowariker's Swades where Shah Rukh Khan's character says, "Main nahin maanta humara desh duniya ka sabse mahaan desh hai." But deep down, he cares for the nation and agrees to leave US for it.
Ignorance is bliss?
There is a scene where Khurrana is wondering as to how people around him can behave normal and quite happy despite the gruesome crime that has taken place in the village. This is reflective of how a section of the population is turning a blind eye on various issues under the garb of nationalism these days.
Horning out castesim
Khurrana asks the caste of a vendor but her answer is overturned by the loud horn of a passing truck. This is an impressively creative way of giving a message that anybody's caste isn't important.
Ambedkar's presence
The teachings of Dr Babasaheb Ambedkar has been hardly explored by mainstream Hindi cinema over the decades. We have had biopics on various leaders but none on him. This is a surprise since Ambedkar has had a lion's share in the making of the Constitution Of India, the very book on which the idea of India is based. Article 15 fills the much needed void.
Heroic entry
The high point of the film for me is the entry of Article 15. The arrival of the document produces the same effect that a mass hero does when he makes a heroic entry. The words under Article 15 and the playing of 'Vande Mataram' in the background will always be unforgettable.
Additional reading:
By: Keyur Seta