This post is a part of Write Over the Weekend, an initiative for Indian Bloggers by BlogAdda.
By: Keyur Seta
First things first – BlogAdda comes up with the topic of grandparents for its Wow activity in the same week my grandmother passes away. It has barely been six days since she left us and here I am writing about her as part of a blogging activity. Just a co-incidence? Well, not in my opinion.
You are bound to recall a huge chunk of incidents and teachings related to a family member who has spent more than 30 years with you and my grandmother – Damayanti Seta – is no exception. So, naturally, it is not possible to pin down a single lesson or memory of hers. Still, I have somehow zeroed in on one.
Saving money for the future was something she always preached, not just to us but to others as well. She, along with my grandfather, faced financial hardships when they were new in Bombay in around 1949. My grandfather earned Rs 75 per month working for the Great India Investment Company at Fountain. As she had seen such days, she knew the dangers of not having enough savings.
At one point of time, in order to meet the needs of the family, she started working as an estate agent. It is rare to see a woman entering this profession even in today's era. So, you can imagine how people reacted in those days when my granny introduced herself as an estate agent.
I vividly remember, as a child, accompanying her as she showed different apartments to her clients. A ride with her in the sidecar of Bajaj scooter, during one such visit, is unforgettable. And as I am writing this, I realize I haven't sat in the sidecar of a scooter ever after that.
Anyways, coming back to the topic, my grandparents' biggest lesson of saving money came with their process of buying the first television set in our family. They were fond of watching Hindi films in theatres. Their financial progress was enough to allow them to watch films each month. Then one day, the thought of buying a TV, the latest sensation back then, crossed their minds. But they weren't so strong financially to buy a TV at that very moment.
My granny came up with a plan of not watching a single movie for the next 10 months. The money saved by not entertaining themselves for this period would help them get entertained on a daily basis (Yes, TV was a source of proper entertainment in those days). This is how a black and white EC TV landed in our house.
I guess I have inherited the habit of not spending money unnecessarily from her. Well, this reminds me that I haven't checked my balance since long.
Director: Maneesh Sharma
Producers: Yash Raj Films
Writers: Habib Faisal and Maneesh Sharma
Cast: Shah Rukh Khan, Waluscha D'Souza, Sayani Gupta
Music: Vishal-Shekhar
Genre: Thriller
Runtime/ Duration: 143 minutes
Rating: * * *
Review By: Keyur Seta
Shah Rukh Khan has acquired the title of one of the biggest superstars through his numerous larger-than-life characters. But it is only due to his acts in films like Swades and Chak De! India that he has earned respect as an artist. Now, we can add Fan in the rare list of his epic performances.
But does the film live up to the expectations? Well, the answer falls in between yes and no, with the pendulum swinging more towards the former due to SRK. It's an out-of-the-box concept narrated in a thrilling manner only to be let down by the climax and few other issues.
As per the title, Fan is the story of a die-hard fan. Gaurav Chhabra (Shah Rukh Khan) is the most crazily obsessed fan of superstar Aryan Khanna (SRK). Miraculously, Gaurav is also a lookalike of Aryan.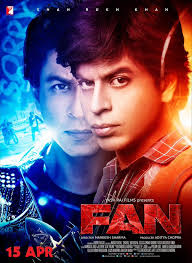 Gaurav's only wish in life is to meet his 'God' once for five minutes. However, that meeting turns out to be a nightmare for him. It affects Gaurav in an unimaginable way.
What works for Fan is the concept and the manner in which the story is established by the writer and director. The twists born out of the consequences take the film to an enjoyably thrilling mode, especially during some stunt and chase sequences. There are quite a few instances that stun you.
These points, however, would have been counted for much without Shah Rukh Khan's super brilliant act. The way he has juggled two starkly different characters with such ease will also impress his haters. The rest of the cast - Waluscha D'Souza, Sayani Gupta and actors playing Gaurav's parents - is also decent.
But Fan comes with a baggage of negative points, which are as follows:-
- There is inconsistency over people's reactions to Gaurav being Aryan's lookalike.
- Some loopholes are too big and silly to ignore.
- The film provides an important message in the end. However, the final climax defeats its very purpose. This is the major drawback here.
- Absence of the famous 'Jabra fan' song is also a dampener.
Overall: Fan is an engaging thriller that surely could have been better. The hype and SRK's act will help the film garner impressive collections at the box- office.
Director: Jon Favreau
Producers: Walt Disney Pictures and Fairview Entertainment
Writers: Rudyard Kipling (original story) and Justin Marks
Cast: Neel Sethi, (voices of) Nana Patekar, Om Puri, Irrfan Khan, Shefali Shah, Priyanka Chopra
Music: John Debney
Genre: Adventure
Runtime/ Duration: 105 minutes
Rating: * * * ½
Review By: Keyur Seta
The mere announcement of a new film based on the classic The Jungle Book fills you with excitement, which keeps on increasing with the subsequent release of its promotional materials. And its graph goes further high with the release since the Jon Favreau directed film is a delightful mix of adventure, action and humour. And if you were grown up in the '90s, you will get a high dose of nostalgia while watching the Hindi version.
The Jungle Book (2016) is a live-action cum animation film based on author Rudyard Kipling's tale of the same name. A boy in his early years lands up in a jungle under mysterious circumstances. Mowgli (Neel Sethi), as he comes to be known, becomes the apple of every animal's eye and, in no time, becomes a member of the jungle family, which includes Raksha, his step mother, Bagheera, Akela and others.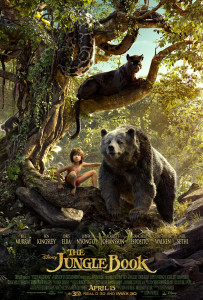 Trouble starts brewing for Mowgli when Sher Khan, the tiger, gets to know about the presence of a human, which is against the rules of the jungle. The man-eater is hell-bent in finishing off Mowgli. Now, the only option left for the kid is to leave the jungle and live among humans. But will Mowgli be able to leave his dear family? It is during this period that he becomes thick friends with the humorous Baloo.
The Jungle Book doesn't quite start off on an exciting note. But it soon gains momentum and from here onwards, the film becomes a joyful adventure saga. As Mowgli sets out for his journey, the writer has churned out non-stop entertaining elements. The entry of Baloo and the exciting climax add to the plus points. In fact, it won't be wrong to state that the move is more like a children's masala entertainer.
But The Jungle Book is way different than the TV series shown on Doordarshan in terms of its method of narration. This version is a lot darker and a bit scary for kids. For once, I agree with the Censor Chief, Pahlaj Nihalani for giving the film a U/A certificate.
The only major drawback here is the lack of emotional appeal. The close bond Mowgli shares with his jungle family isn't established properly. We are just made to believe it since we already know. Also, there are hardly any emotions on display when the boy leaves the jungle. Plus, not including the much loved song 'Chaddi pehan ke phool khila hai' might also act as a dampener.
The technical departments deserve maximum applause for having a lion's share in making the final product so appealing. The CGI of animals, birds and jungle is as close to reality as possible. Add to this Bill Pope's outstanding camerawork.
Child actor Neel Sethi makes his debut with this one. There was huge responsibility on the kid's shoulders and he carries it with perfection. He is adorable and impressive at the same time.
From the voiceovers, Irrfan Khan, as the Punjabi speaking Baloo, is a sheer delight. Nana Patekar is once again brilliant as Sher Khan. Om Puri, as Bagheera, isn't far behind. Shefali Shah, as Raksha, and the rest of the artists are impressive too. As the voice of Kaa, the snake, Priyanka Chopra leaves an impact despite a brief stint.
Overall: The Jungle Book is a delightful saga that will leave children and grown-ups entertained in equal measures. The film is all set to garner impressive box-office collections in India and abroad.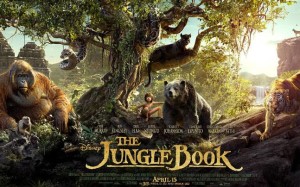 By: Keyur Seta
There is a huge amount of buzz around the upcoming Indian Premier League (IPL), but for the wrong reasons. When the state of Maharashtra is reeling under extreme drought, the chaps running the IPL are eager to spend lakhs of liters of water in the three venues in the state – Mumbai, Pune and Nagpur – for the celebrated cricket tournament.
There have been debates and arguments regarding the same on TV news shows and among the general public. However, I feel the fact that we have debates around this is in itself an unfortunate situation. As far as I am concerned, the matter is simple – you don't even need to be semi-intelligent or semi-literate to understand that spending such unthinkable amount of water when lakhs in the state have no water for utterly basic use is madness, to say the least.
I have a simple question for those who are taking a shocking stand of supporting IPL matches in Maharashtra – Can you live without water even for a day without using it even for your very basic needs? Well, people from Marathwada, Vidharbha and other regions have been doing that since months.
To support spending lakhs of liters of water for enjoyment in such a scenario, you either need to be utterly dumb or inhuman; maybe both.
The Chief Minister of Maharashtra, Devendra Fadnavis, too has disappointed as far as this issue is concerned. Being the most powerful person in the state, one would at least expect him to take a tough stand and stop the madness. However, this doesn't come as a surprise. Last year, Maharashtra Government released (read wasted) thousands of liters of water during Nashik's Maha Kumbh for shahi snaan when people just some distance away were reeling under drought.
The entire situation also brings to light the double standards and fearlessness of the legendary ex-cricketer, Sachin Tendulkar. Few years back, he used to appear in BMC's Save Water campaign urging people to save water. The ad also showed him stopping a waiter from filling his glass of water to the brim because he needed just half. Sachin has also been supporting rain water harvesting since, as he had said, he is concerned about the issue.
Well, so where is your concern and support when the state needs it the most? You are literally worshipped by the people of India (including Maharashtra). So, when they are facing such enormous crisis, the least you could do is offer some verbal support. But leave alone that, Sachin has not even tweeted about the issue.
On the other hand, he has all the time in the world to wish Geeta Basra (Harbhajan Singh's then girlfriend and now wife) on Twitter for her B-grade film, Second Hand Husband.
If you are in favour of IPL being played in the three venues across Maharashtra, it automatically means you are against humanity.
Director: Prasad Namjoshi
Producers: Flying God films
Writers: Prasad Namjoshi
Cast: Makasand Anaspure, Sandeep Pathak, Nandita Dhuri, Gauri Konge
Music: Kaushal Inamdar
Genre: Drama
Rating: * * *
Review By: Keyur Seta
Last 6-7 years have seen the emergence of a number of Marathi films that take place in the interiors of Maharashtra. What is good to see is that almost all such moves have turned out to be impressive. Although Prasad Namjoshi's Ranga Patanga too falls in the good category, it doesn't rise up to its potential.
The story takes place in a small drought-ridden village where Jhumman (Makarand Anaspure), a farmer, lives with his wife, Noor (Nandita Dhuri). Tragedy strikes him when his two beloved bullocks, Ranga and Patanga, go missing. Now, Jhumman must find them else his future is endangered. He receives utmost help from his best friend, Popat (Sandeep Pathak).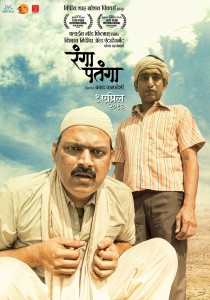 Ranga Patanga succeeds in its most important task of getting the audience involved in Jhumman's journey and struggle from the very first scene. But the film also smartly underlines few other aspects – struggle for minority communities and minority appeasement, opportunism of the political class and the media and, most importantly, the meaning of true friendship, which transcends all man-made borders.
Ranga Patanga can also boast its technical brilliance. Amol Gole's camerawork is top-notch, especially during wide angle shots. The subject demanded to show visuals of barren landscapes, which appear beautiful. The sequence where Jhumman and Popat's long scooty ride is portrayed deserves special mention. The editing and background score aren't far behind either. A couple of songs that play in the background suit the situations and are melodious.
But, as mentioned before, the film could have achieved much more. After an impressive first half, the proceedings become a drag during few occasions in the second half. In this period, the film also instantly brings back memories of the Hindi movie, Peepli Live. But what affects the film the most is the convenient climax, straight out of a typical Hindi film.
Also, the writers have felt no need to establish Jhumman's emotional bond with his bullocks, which could have further helped gain audience's sympathy for him. Although he and his wife keep asserting that they deeply love their cattle, one mustn't forget that cinema is a visual storytelling medium.
Coming to the performances, Makarand Anaspure shows his talent and literally lives the character of Jhumman. However, on few occasions, his peculiar way of speaking doesn't go well with a rural Muslim character. Nandita Dhuri (of Elizabeth Ekadashi fame) gives another impressive act. Sandeep Pathak is likable as Jhumman's brother-like friend.
The actors playing journalist and police inspector Pathak do well too. The rest of the actors offer decent support.
Overall: Ranga Patanga is a well-shot saga that can be seen once. The film relies heavily on word-of-mouth to make a positive impact at the box-office.