Ever since Narendra Modi became India's Prime Minister, he has shown tremendous respect towards Mahatma Gandhi. He started the nationwide Swachh Bharat Abhiyan dedicating it to him. The PM has also spoken highly of the father of the nation during his numerous speeches. But senior members of his party have been showing support for Nathuram Godse, the person who cold-bloodedly murdered Gandhi.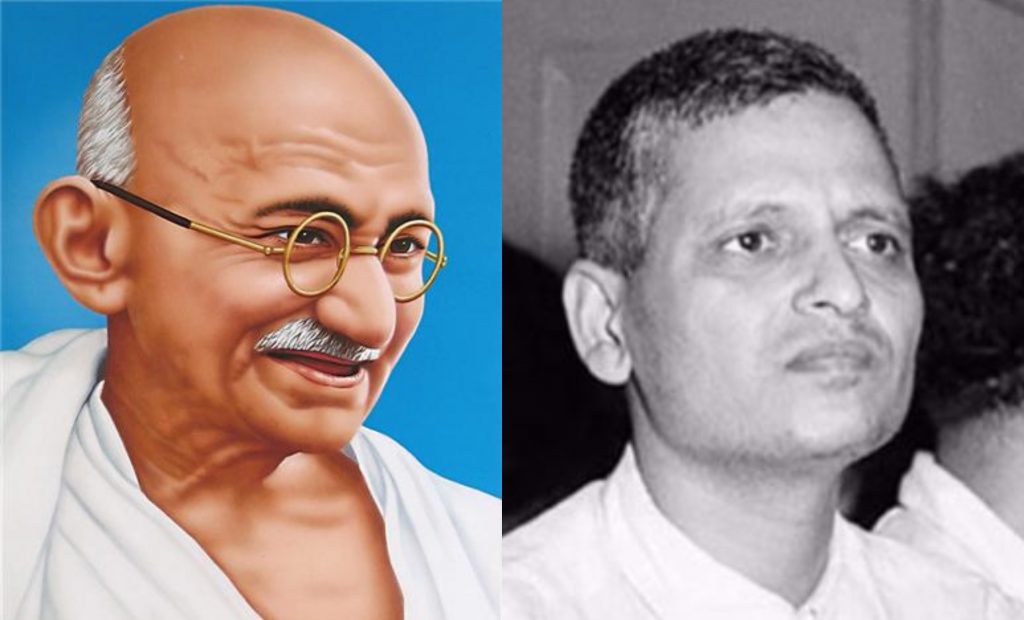 The one person that immediately comes to our mind is MP Pragya Thakur [Sadhvi for some]. She hailed Godse twice last year. In one statement, she went onto say "Nathuram Godse was a patriot and will remain so. People calling him a terrorist should introspect. They will be given a befitting reply in these elections." She is also someone who hailed the death of cop Hemant Karkare at the hands of terrorist Ajmal Kasab but that's another story. (See the video below)
Just last month, BJP leader Amitabh Sinha, during a debate with Kanhaiya Kumar, refused to answer whether he is against Godse. But when Kanhaiya persisted with the question, Sinha openly said, "He is not against Godse." (See the video below)
Similarly, BJP MP Sakshi Maharaj said in an interview that Godse was a nationalist but then quickly made a U turn. (See the video below)
Amit Malviya, head of the BJP IT cell, also defended Godse's act of killing Gandhi. (Read it in detail HERE.)
Shockingly, members of a Right Wing group recreated Godse's murder of Gandhi. The 'event' was attended by BJP leaders, including the ex-Chief Minister of Madhya Pradesh Shivraj Singh Chouhan. There was an uproar in the nation and social media over the event but none of the BJP leaders even criticized it, leave alone taking action against them. (See the video below)
And just today, BJP's senior leader Anant Kumar Hegde said that Gandhi's freedom fight was just a 'drama.' (See video below)
These aren't small-time karyakartas of the party who can be ignored. CMs and MP's are chosen as the representatives of the people of India and if they are openly showing support to the murderer of Gandhi, it raises several questions on PM Modi's unending praise for the Mahatma.
Also read: Only living people can protest, rest are dead, says Aarey tribal activist Prakash Bhoir on CAA and NRC
Interestingly, Modi has never uttered a word against Godse.
If not for us, at least clear the dilemma for your Bhakts. They defend PM's sweet words for Gandhi. But on some days they are forced to defend Godse, the diametrical opposite of Gandhi, to support the statements of the aforementioned leaders.
Whoever felt being a Bhakt was easy.
Jokes apart, this clearly looks like a clear strategy to keep the supporters of Gandhi as well as Godse happy. If only the people of India can see the bluff.
Additional reading: