Dear Mr Arvind Kejriwal,
Firstly, congratulations for winning the Delhi Assembly Elections by a huge margin and becoming the Chief Minister of India's capital yet again. Another feat you have achieved with this victory is that you have indirectly compelled me to do something I never thought I would – to write an open letter.
I have always admired you for showing guts when it comes to standing up against wrongdoers. But my opinion about you has always hanged between you being the best politician and way better from the lot we have [big difference between both]. But the one thing that has remained constant is that you have always proven me wrong.
I have been observing you ever since Anna Hazare's India Against Corruption (IAC) movement. Like scores of youngsters, I too took part in it. It was only through this movement that I started taking interest in something like politics out of the blue. Trust me, before 2011 I didn't even know the meaning of an MP and MLA and also the difference between both.
After nothing much happened due to the agitations and protests, you decided to form a political party in 2012. I completely disagreed with this decision and my interest in the movement started by Anna with able support from you diminished. The fact that Anna himself didn't support the decision of forming a party was also responsible for this.
But you proved me wrong in 2013 by gaining people's trust and winning 28 out of the 70 seats in your political debut in the Delhi Assembly Elections. But I again disagreed with your decision of forming the government with the help of Congress MLA's since your entire IAC movement was against the corruption carried out by the leaders of their party.
But I was still happy to see you Mr Kejriwal at the helm of affairs in Delhi as the CM and appreciated the few decisions you made then. However, your resignation after 51 days came as a blow to a lot of Indians, including me. Then your party's stint in the 2014 General Elections where you won only four seats despite contesting in the entire country forced me to accept that the new wave of Indian politics has come in danger so soon.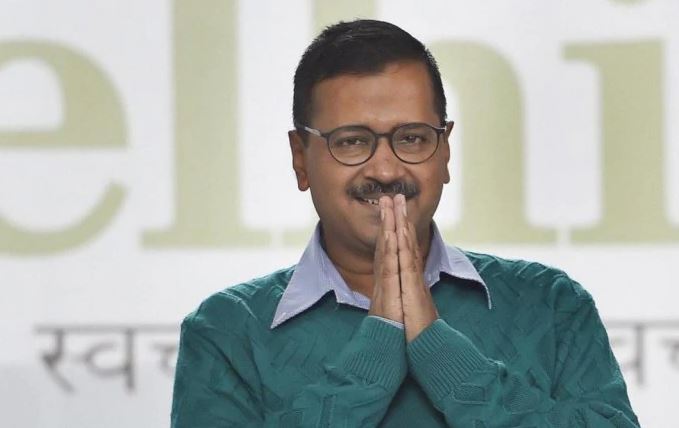 But interestingly, you worked hard to gain people's trust yet again and bounced back like never before in the 2015 Delhi Assembly Elections. Your party winning 67 out of the 70 seats came as a pleasant shock as no political pundits had predicted such a result.
The result coupled by your period of self-introspection before the elections made me your fan yet again. However, the post-results period of 2015 was when my feelings for you took some beating. The entire controversy regarding Yogendra Yadav and Prashant Bhushan following which they quit the party didn't go down well with me and many others who admired you.
This was followed by your drubbing in the 2017 Municipal Corporation of Delhi (MCD) elections where you won only 49 out of the 272 seats, which would have come as a shock to you too Mr Kejriwal. This was enough to make me feel that your time is slowly getting over.
From here onwards, surprisingly, we saw a changed Kejriwal. Your harsh and negative criticisms against the Centre and India's Prime Minister Narendra Modi in particular ['coward and psychopath' as you called him], which was a regular feature in the previous few years, was hardly to be seen. I don't disagree with your views against the BJP or Modi but I just feel that a CM like you should let his work speak.
Fortunately, this is what you and your government in Delhi have been doing since close to last three years. Your turnaround in government schools has been revolutionary to say the least. Your efforts in giving free water and electricity to the Delhi citizens have also been praiseworthy. [I didn't think much of the Lok Sabha Election results of 2019 as that was mainly contested to choose the Prime Minister for the next five years.]
Following this, your victory in 62 out of the 70 seats in the recent Delhi elections is another proof of how much the people of the city are pleased with your work. And hence, you proved me wrong yet again and I don't mind this at all.
But this also reminds me of the controversial period that started for you and your party just after the huge 2015 victory. I really hope such a thing isn't repeated and you continue your good work and show the kind of maturity you have been showing in the last few years.
The reason why I am writing to a politician for the first time is because I have hopes only from you Mr Kejriwal and the Aam Aadmi Party. It was you who made me and many others realize that one should not bury politics under the carpet believing it's a place only for the crooked and the wicked.
Also read: To choose Gandhi or Godse: Confusion of a Bhakt
More importantly, the stakes are very high this time around. The Right Wing fascism has escalated tremendously in recent months. And I see you as a major force that can stand up to it. As we can see, the Congress party is hardly any force to reckon with now.
I don't know whether you should now go national as you have better knowledge than me. But my only advice for you would be to look at long-term goals for Delhi and slowly and unhurriedly make your way to the rest of India.
From here on, it is you who will decide the future of Indian politics. So, please take each step carefully.
I hope, for a change, you will prove me right this time. Wishing you all the very best as you start your third term as the CM.
Yours fellow Aam Aadmi,
Keyur Seta
(Additional reading: How Maharashtra leaders made a FOOL of their supporters)