Deepika Padukone visited the JNU (Jawaharlal Nehru University) in January to show support to the students' protest for atrocities committed against them in the campus. Now, ex RAW (Research and Intelligence Wing) officer NK Sood has alleged in a video shared few days ago that she was paid Rs 5 crore from a Pakistani businessman to attend the protests.
As soon as the video was out, a large contingent of Indians on social media started hateful messages against Padukone, labelling her as traitor or anti-Indian. They believed the claim made in the video to be 100 percent truth. Why? Simply because it goes with their ideology. We all know on which political side they are and which party and its leaders they worship.
Because of their ideology, they didn't pay heed to the fact that the person in the video has NOT shown even an iota of evidence against Padukone. If there is some allegation against someone they hate, which in this case is Padukone, it is considered to be the truest thing in the universe.
Well, if they can believe any random What's App forwarded message sent by unknown people, it is not surprising for them to believe a video shared by an ex-RAW officer.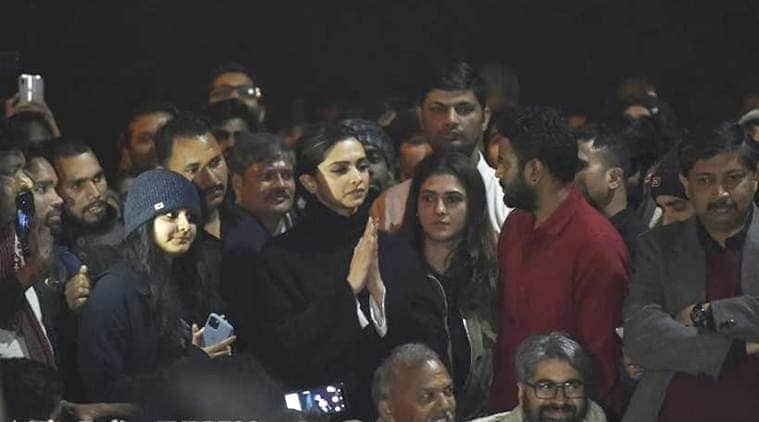 I have nothing against Sood. He has served the country by being an important part of RAW and he should be respected for his work. But that certainly doesn't mean he is above proof. Nobody is, irrespective of whether or not you have served the country in any way.
This might sound childish but it needs to be spelt out to a lot of people out there that an allegation made in front of a camera without presenting any proof or document whatsoever isn't enough to be called true. Law or legal procedure is equal for all.
Also read: An open letter to Arvind Kejriwal
This doesn't mean I am giving any clean-chit to Padukone. If it can be proved that she indeed took money from someone to attend the protest, there should be action initiated against her.
Funnily, those who are blindly believing the allegations made in the video are the same ones who defend their favourite political leaders when they are accused of committing any crime by stating that there is no evidence.
For them, law is as per their convenience.
Watch the video: