During the digital poster launch of S Shankar's 2.0, Rajinikanth had said that Akshay Kumar's character in the film is way interesting than his. "I am telling you the truth. The hero of 2.0 is not Rajinikanth. Akshay Kumar is the hero. If I would have been given a choice, I would have selected that (Akshay's) character," he had said.
"It's a brilliant character; brilliant role. I am telling you, the whole country will applaud Akshay after the release of this picture," added Rajinikanth.
Spoilers ahead
At that time I felt that Rajini is just being large-hearted and generous. But after watching the film, I completely agree with him. Rajini has a double role in the film and he lives up to the expectations of his fans. But I can't stop being in awe of the character Pakshi Rajan that Akshay played.
There have been reports that the character of Pakshi Rajan is inspired from the real birdman of India Salim Ali. Read more about him here.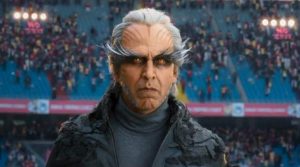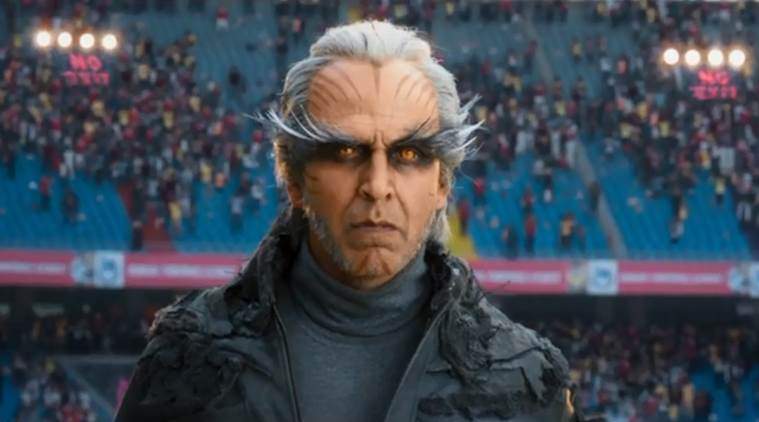 Pakshi Rajan is the villain of 2.0. However, he is no lesser than a hero. In fact, he is the hero we need today. Here are five reasons why:
(Note: These are his qualities while he was alive.)
Peace loving: You will hardly see a character as peace loving as Pakshi Rajan. The sight of a bird in pain would melt his heart like a mother. Healing it becomes his biggest motto. This, obviously, means that he is strictly against any form of violence.
Selfless: Pakshi Rajan spent his life for the welfare of birds. He became an ornithologist and professor to spread their knowledge and importance. He also went onto take the pain of writing books about different kind of birds.
Nature before everything: How many of us even think of the problems caused by mobile towers and mobile phone radiations on birds? Pakshi Rajan not only thought of that but refused to use mobile phone just because it harms the nature, including birds.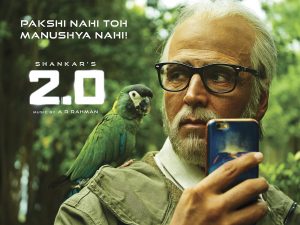 Fearless fighter: The character played by Akshay showed the guts of protesting against mobile companies and the government, even if it meant protesting alone. People would consider him mad but he would never give up. In fact, Pakshi Rajan even went to the extent of admonishing the Telecom Minister literally on his face inside his office.
Age-defying: Pakshi Rajan carried out the aforementioned tasks even after being in his 70s or so. Age was just a number for him.
Now, why would I consider him a villain here? Of course, he became evil after his death and went onto kill innocents, including officers from the Indian Army. However, neither these acts nor his menacing post-death VFX avatar are enough to wipe out the memories of his noble character while he was alive.
By: Keyur Seta