Contrary to today's times, the 1990s saw a battery of fast bowlers around the world that would trouble some of the best batsmen of that era and played for a long duration. The list of such bowlers would be incomplete without the mention of Pakistan's great Wasim Akram.
Although there were the likes of Glenn McGrath, Counrtney Walsh, Curtly Ambrose, Allan Donald, Kapil Dev and Javagal Srinath, my personal favorite was always Akram. More than his pace, it was his skill of moving the ball on any surface that used to fascinate me. Who can forget his two wickets in two balls in the 1992 World Cup Final?
In 104 test matches, Akram took as many as 414 wickets at an average of just 23.62. He took a staggering 502 wickets in ODIs (one-day internationals) with a similar average of 23.52.
The bowler had plenty of memorable moments on the field in his career spanning around 17 years. But unfortunately one of his greatest achievements [if not the greatest] is forgotten. In fact, I haven't heard about it in various cricket discussions I have had in my life, both offline and online.
Akram was one of the rare bowlers to take as many as four hat-tricks in his career. Two each in tests and ODIs. The only person above him is Sri Lanka's Lasith Malinga who has taken five [all in white ball cricket].
(See the list of all test hat-tricks HERE)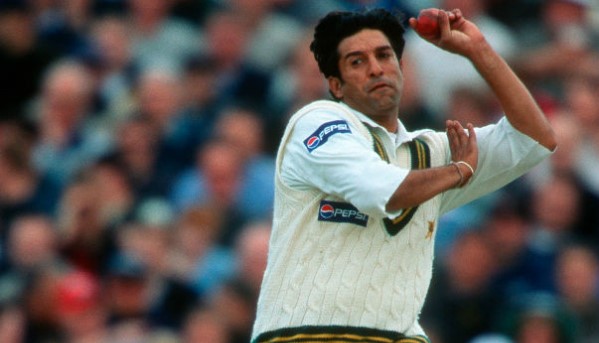 This article is about his test hat-tricks which are highly significant. Akram took his first test hat-trick versus Sri Lanka in 1999 at his home ground in Lahore when he dismissed Romesh Kaluwitharana, Niroshan Bandaratilleke and Pramodaya Wickramasinghe.
In the same year against the same team at Dhaka, Akram got another hat-trick when he sent Avishka Gunawardene, Chaminda Vaas and Mahela Jawavardene back to the pavilion in a matter of three balls.
Now, this is where it gets interesting. The two hat-tricks Akram took were in two consecutive test matches. Hence, he is the only bowler in the history of world cricket to take two hat-tricks in two matches back-to-back.
Watch both the hat-tricks in the video above
All of you who are reading must have had hundreds of cricket discussions in your life. How many times have you people discussed about this feat by Akram? This would be interesting to know.
As far as hat-tricks are concerned, the only bowler to have had a bigger achievement than Akram was Australia's Jimmy Matthews. He took two hat-tricks in two innings of the same match against South Africa way back in 1912.
The two matches in which Akram took two hat-tricks were a part of the first Asian Test Championship. The Lahore tie was the league match while the final happened in Dhaka. The other team in the series was India, which couldn't reach the finals.
Also read: Forgotten Cricket Moments: The real Lagaan match at Brabourne Stadium
Despite the first of its kind triangular test tournament, the Asian Test Championship isn't remembered as a memorable series. The second Asian Test Championship of 2001 [played between Pakistan, Sri Lanka and Bangladesh] is even less remembered with India not taking part in it.
Maybe because of the low key nature of the tournaments, Akram's incredible feat has been forgotten over the years.
Additional reading:
Forgotten spells: When Srinath was on a hattrick THRICE in one innings
Forgotten innings: Nayan Mongia's historic feat vs Australia