Demonetization will continue to remain a significant event in India's history even decades from here on. The announcement of the sudden banning of Rs 500 and Rs 1000 rupee notes and inclusion of the new Rs 2000 notes by India's Prime Minister Narendra Modi came as a shock to many.
But it the announcement provides scope for an interesting plot twist. This has been explored in few movies. Now, Demonetization is also used by author Indranil Roy's latest novel Decoding Life Post 8/11.
The story of the book takes place in Kolkata in 2016. It revolves around the young man Arjun who is about to flee with his girlfriend Meher. However, the sudden announcement of Demonetization destroys their plan.
Arjun is forced to return to the murkey world of his ex-girlfriend Nisha, a friend more than a brother in the form of Sunny and his evil boss Shamim. But that's not all, Arjun is forced to tackle some unexpected and dangerous challenges.
The name and the description in the end builds an expectation of a thriller revolving around Demonetization. It also gives an idea that the book will most probably be critical of Demonetization.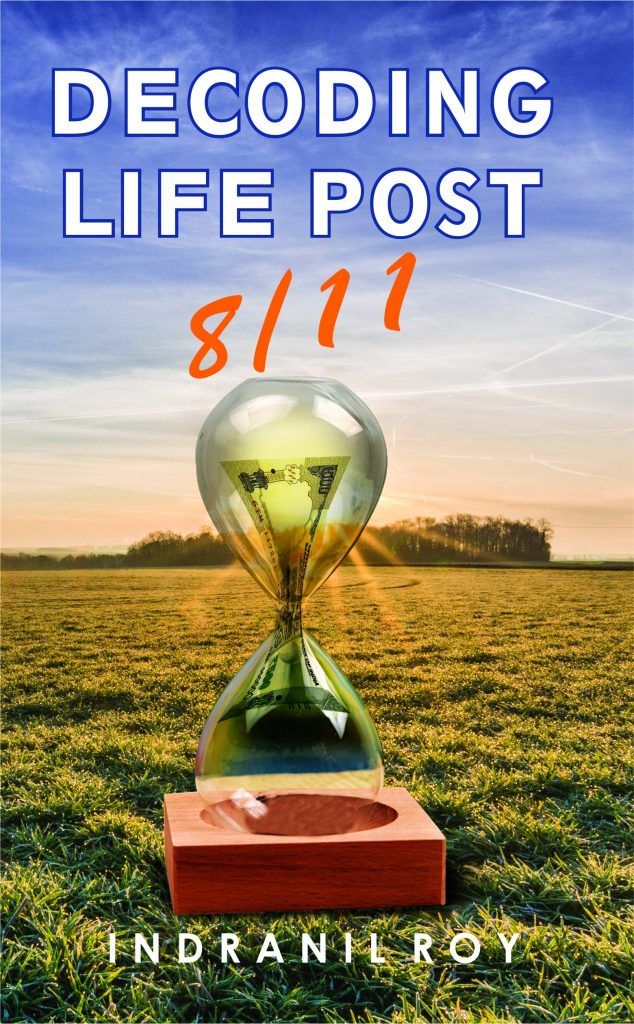 But that is not exactly the case. Demonetization just plays in the background after the main story is triggered by it. The characters are shown troubled by it but it also turns out to be a boon (can't reveal more to avoid spoilers). In other words, it maintains a balance and neither criticizes nor applauds.
This doesn't turn out to be a disappointment, thankfully because of the reading experience. Decoding Life Post 8/11 is a fast paced drama with regular twists and turns. Even for a slow reader like me, it finished fast.
Roy has smartly woven a social issue of a guy mentally harassed for his effeminate ways and a love triangle, with the Demonetization continuing to play in the background. Apart from being a thriller, the book also goes onto the emotional track but without losing the grip.
The author's language is to-the-point and simple. This surely works in the favour of the reader. However, you can't help but feel for a more creative narration in some parts where the writing starts becoming similar to a film script.
Also somewhere the local feel of the place the story is set in (parts of West Bengal) is missing a bit.
Overall: Decoding Life Post 8/11 is an interesting dramatic thriller that is also high on emotions.
Rating: 3.5 out of 5
Review by: Keyur Seta
Author: Indranil Roy
Genre: Drama/ Thriller
Pages: 257
Price: Rs 299
Publishers: Leadstart Publishing