To say that the Coronavirus or COVID-19 played havoc in the world in the last two years or so would be an understatement. It made people go through hell and changed the way of life for the entire world.
This was more evident during the second wave of the virus. When the first wave subsided, many of us assumed that the worst was over but that turned out to be false and how. Many healthy individuals literally went through horrid times.
One of those unfortunate ones was author Karthik K B Rao. His book On The Deathbed: My Encounter With The COVID-19 Virus lists down his ordeal after getting infected and his fightback in a narrative form.
Karthik and his wife Sushma got infected with the virus in May 2021. While his wife's condition wasn't severe, the same wasn't the case with Karthik. The virus started affecting him at such a high level that he started facing numerous issues, including low oxygen levels. It was an uphill task to get him admitted in the ICU (Intensive Care Unit) of a government hospital.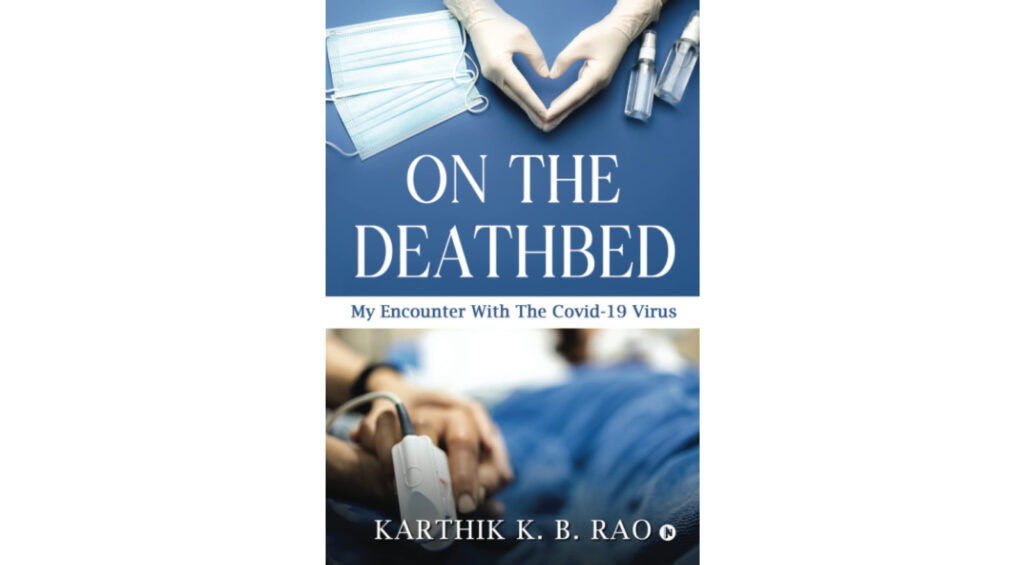 But that wasn't the end of the ordeal for Karthik. It was actually the beginning. He had to be shifted to a private hospital in the middle of the night as his condition deteriorated further and there were doubts being raised about his survival.
The aforementioned description of the content might give an idea that On The Deathbed is a sad or, at least, a very serious book. But that is far from the case. While the book does narrate how he went through hell and had to struggle even to carry out the simplest of tasks as answering nature's calls, it is told in an engaging manner with regular doses of witty and, at times, dark humor.
In fact, after finishing the initial few pages itself, I forgot that On The Deathbed is non-fiction. It actually appears more like those survival genre films like Trapped (2017). Just like the film, we feel for the protagonist here as he goes through a rollercoaster ride of survival. There is a feeling of relief in the end, although we know beforehand that Karthik has survived.
Also read: Book review – The Hidden Hindu
A surprise element is the portion in the end written by his wife Sushma. One realizes that she went through a bigger hell than her husband. Even this aspect is narrated like gripping fiction.
The author is able to achieve the means despite using simple, everyday language that can appeal even to an ordinary layman, just like his earlier book The Mahabharata Code.
The only minus point here is the author addressing the virus as 'Chinki virus' once. This could have been avoided as it sounds problematic.
Overall: On The Deathbed: My Encounter With The COVID-19 Virus is a gripping tale of survival of a couple that went through hell during the second wave.
Rating: 4 out of 5
Publishers: Notion Press
Pages: 124
Price: Rs 200