Sanjay Manjrekar was known as an effective middle-order batsman for Mumbai and India during his playing days. He continued the legacy of his father Vijay Manjrekar, a popular batsman of his era. After retirement S Manjrekar is known for his work behind the microphone as a commentator.
But in between these two roles, somewhere lies Manjrekar the singer. This might come as a surprise to people who started watching cricket after the cricketer retired but he is a pretty good singer.
I came to know about Manjrekar's fondness and talent for music when he brought out a music album called Rest Day way back in 1996, the year I started following cricket.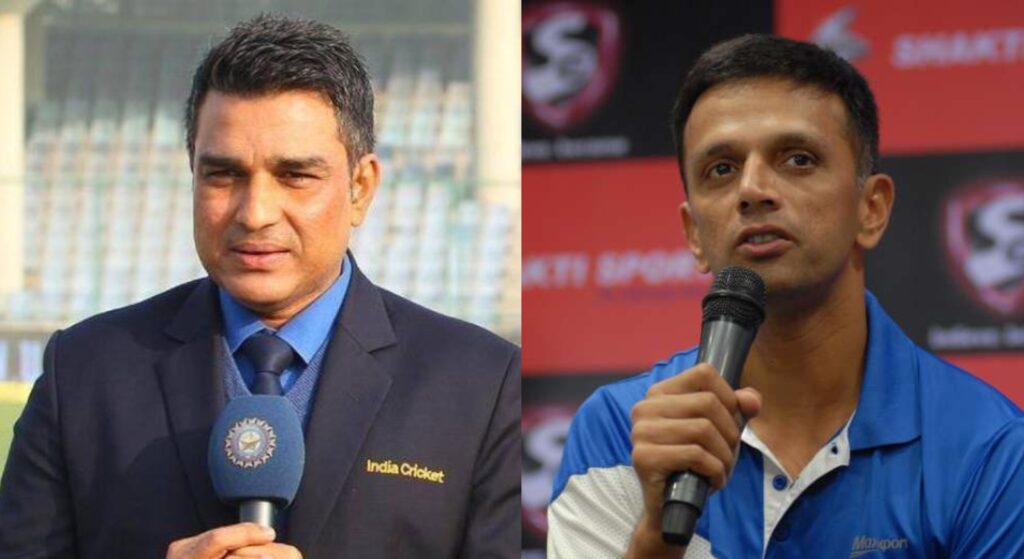 The album contained favourite Hindi songs of Manjrekar's teammates sung in his own voice.
Here's what he sang for which cricketer:
Mohammad Azharuddin – Oh Re Taal Mile Nadi Ke Jal Mein from Anokhi Raat (1968)
Sachin Tendulkar – Main Zindagi Ka Saath Nibhta Chala Gaya from Hum Dono (1961)
Anil Kumble – Chalte Chalte Mere Yeh Geet Yaad Rakhna from Chalte Chalte (1976)
Javaga Srinath – Ruk Jana Nahin Tu Kabhi Haar Ke from Imtihan (1974)
Manjrekar also went onto sing 'Raat Kali Ek Khwab Mein Aai' [Buddha Mil Gaya 1971], 'Pal Pal Dil Ke Paas' [Blackmail, 1973] and 'Barson Hue hain Dil Mein' [ghazal].
But there was a surprise package too. Vinod Kambli, who was known for his aggressive batting, also showed the singer inside him and sang 'Tumse Achha Kaun Hai' [title song, 1969] and an original track 'Hum Kasam Khayenge' along with Manjrekar and Arvinder Singh.
As I kid, I was ecstatic to see our cricketers trying their hand [rather, throat] at singing. The trailer of this album used to appear on TV almost daily and I used to watch it with wonder and excitement.
I still remember Manjrekar had impressed me with his singing. Mind you, it was an era where auto-tuning a person's voice was hardly or never practiced.
Manjrekar showed his singing talent again later on in the same year [I guess]. It was the cricketers' special of Zee TV's musical game show Antakshari. He was paired with Rahul Dravid; Sourav Ganguly with Nayan Mongia; Sunil Joshi with Salil Ankola and Eknath Solkar with Madan Lal.
Manjrekar ruled the show with his singing and overshadowed Dravid. And it seemed like Dravid didn't have any problem with that.
And as I am writing this, I realized a good soul has uploaded the entire cricketer's special Antakshari video on YouTube just less than a year ago. See below:
Also read:
Sachin's 1st first-class 200 vs Australia in 1998: Forgotten moments
This number 11 'tail-ender' created a batting record that is forgotten