Filmmaker Makarand Shashimadhu Mane made his Marathi feature film debut by presenting a story about a father and son titled Ringan (2017). It had Shashank Shende in the role of the father. His recently released film Baaplyok, as hinted by the name, is also about a relationship between a father and son and this time too Shende plays the father.
There is one similarity and dissimilarity between both the films. Baaplyok is way different than Ringan but it turns out to be just as heartwarming.
Baaplyok takes place in a village in Maharashtra in today's times. The story starts when Sagar (Vitthal Nagnath Kale) gets engaged to a girl (Payal Jadhav). Although their relation is arranged by their respective parents, there is immense love between the two. So much so that Sagar never leaves any opportunity to meet the girl or have a pep talk with her over the phone. But the only problem in Sagar's life is his father (Shashank Shende). The two can't see eye-to-eye and they don't leave any opportunity to take a jibe at each other, be it for anything.
So when it is decided that Sagar will have to accompany his father to visit their relatives and friends in neighborhood villages on his bike to invite them for his marriage, he initially backs out. But as he realizes that he has no other choice, he hesitatingly agrees. What all happens during their journey forms the rest of the film.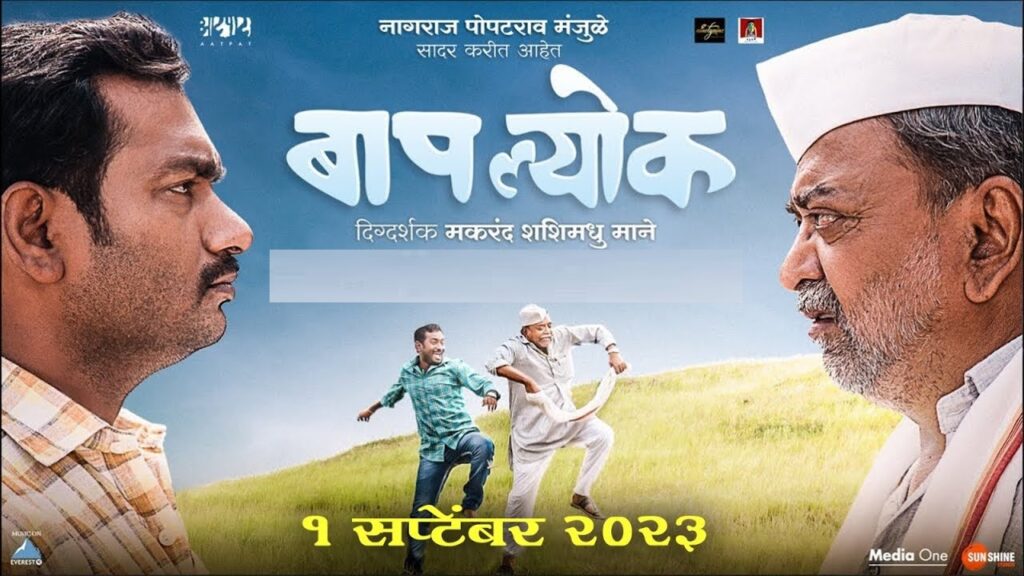 Baaplyok makes it clear at the start that the film is about a journey and you probably also guess how it will end. But not once does it appear uninteresting. This is largely because of the constant humour born out of the conversations between Sagar and his father. The situations they encounter is another reason why this doesn't appear like any other film about a journey that changes something in the main protagonists. In other words, there are constant doses of sensible and realistic entertainment and at the same time, nothing seems forced.
Baaplyok is also a visual treat for it goes deep into the village and its life. Yogesh M Koli's camerawork is as per the need. He keeps it simple but at the same time ensures that the quality of frames is rich. The minimal use of background score too goes perfectly with the theme and mood of the film.
The subject is such that it relies heavily on the performances of Vitthal Nagnath Kale and Shashank Shende and both of them are up to the mark. After establishing himself as a son who doesn't like his father, Kale's transformation is gradual and natural. Shende, as one would expect from a seasoned performer like him, is thoroughly flawless, especially in scenes where he speaks through expressions. Payal Jadhav also makes her mark felt in a limited role while the rest of the supporting actors, who don't get much screen time either, lend able support.
Also Read: Dream Girl 2 review: This film also has one Sakina falling for a Sardar
The scenes where the duo meets different families play a role in achieving the desired end. But a couple of encounters, one with a Muslim family and another with a city-based relative, are too short. There might also be a section of audience that would miss a major conflict in the whole narrative.
Overall: Baaplyok is a heartwarming journey about a father and son.
Rating: 4 out of 5
Director: Makarand Mane
Writers: Vitthal Nagnath Kale and Makarand Mane
Cast: Vitthal Nagnath Kale, Shashank Shende, Payal Jadhav