Javagal Srinath has been one of the best fast bowlers to have played for India. The pacer was always ready to give his all whenever the team needed, irrespective of the conditions and the format. He is the second highest wicket taker for India in one-day internationals (ODIs) with 315 wickets.
But the bowler had an unusually unbelievable record in the Titan Cup in 1996. For those who are too young, the Titan Cup was a triangular series played between India, South Africa and Australia in India. Surprisingly, Australia failed to win a single match in the entire series, where each team played each other thrice. So, India and South Africa reached the finals.
The proteas were in terrific form all through the league matches; winning all of them comfortably. However, SA somehow couldn't chase India's total of 220 in the final and lost the title to the hosts.
But something unusual about the Titan Cup popped up into my memory recently. It's about Javagal Srinath's performance with the ball. You would be stunned to know how many wickets he took in the entire tournament.
As strange as it may sound, the bowler could pick up only 1 wicket in the entire series in which India played a total of six matches, including the final. He played all six matches and opened the bowling in all of them.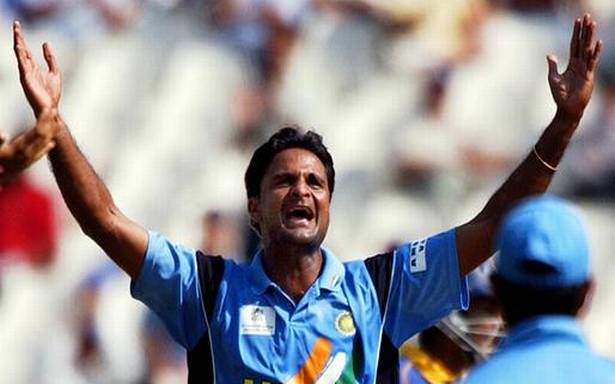 Generally, one would attribute bad performance for such a record. But that was not the case with Srinath. I remember the pacer bowling with dedication in every match of the series. In fact, this info about him picking just 1 wicket is hardly known because he never faced any criticism for it. Rightly so because he bowled well in the series.
In most of the matches, he bowled economically and didn't make it easy for the batsmen. This helped bowlers from the other end pick up wickets. But instances of putting pressure never get a mention in scorecards.
The one wicket Javagal Srinath took was in India's second last match against Australia in Mohali. It was an important one of Michael Slater, who was out leg before wicket. The match was an unofficial semi-final for both the teams.
Also read: Forgotten innings: Lance Klusener's 99 w/s Sri Lanka in the final
We have heard a lot of cricket experts or commentators say that statistics don't show you the real picture. Javagal Srinath's performance in the Titan Cup is a shining example of it. There are days when even the greatest of spells don't yield results. This is where it gives a feeling that luck also plays a role to some extent in the sport.
But despite this, it would be wrong to say that Javagal Srinath had a quiet tournament. He made up for it with the bat. He was the hero when India was struggling to chase a modest score of 215 against Australia in a league match and were 8 down. Srinath saw India home with some fine support from his Karnataka team-mate Anil Kumble.
Back then, it was an era of pinch-hitters and Srinath was India's most favored one for that role. In the league match against South Africa at Rajkot, Srinath top scored with 53 runs [his highest score] after coming one down as a pinch-hitter. Not many would have expected him to be India's highest scorer in any match.
While writing this, another major example of stats not being the ultimate truth comes to my mind. Rohit Sharma scored a mammoth 264 against Sri Lanka in Kolkata in 2014. Nine years earlier to that, Sachin Tendulkar scored 98 against Pakistan in the 2003 World Cup.
The score of 264 is way more than 98. Yet, Tendulkar's innings is held in much higher regards than Sharma's.
I am sure there are many more such examples.
Additional reading:
One of Wasim Akram's biggest achievements is forgotten
Forgotten spells: When Srinath rattled South African batting order singlehandedly